Thank you for connecting with DAAP! By getting involved, alumni like you provide our college, students & faculty, and our alumni network with vital personal and professional development opportunities. Please review the initiatives below and reach out to get involved. 
DAAPmade is a series of events organized by the DAAP Alumni Council. DAAPmade fosters connections between alumni of the College of Design, Architecture, Art, and Planning by creating opportunities to engage through creative industries in Greater Cincinnati and beyond.
DAAPmade events take place quarterly in Cincinnati and include DAAPmade: The Exhibition and DAAPX.
DAAPmade: The Exhibition is a showcase of talent from alumni of the University of Cincinnati College of Design, Architecture, Art, and Planning. Highlighting a diversity of art, craft and design produced by DAAP alumni, the exhibition demonstrates the power of creativity and the interdisciplinary educational experience.
Developed in 2018 by the DAAP Alumni Council, DAAPx is a celebration of alumni accomplishments and a showcase of diverse projects and experiences across all majors and degrees. Alumni share 10-minute TED talk style presentations that tell a story about a project that impacts the human experience during this 3 hour symposium.
We know DAAPers are worldwide, so virtual and national events that meet our alumni where they are is important. Conference receptions, networking social events, and professional development opportunities take place throughout the year. 
DAAP and national alumni association events are all listed on the alumni event calendar.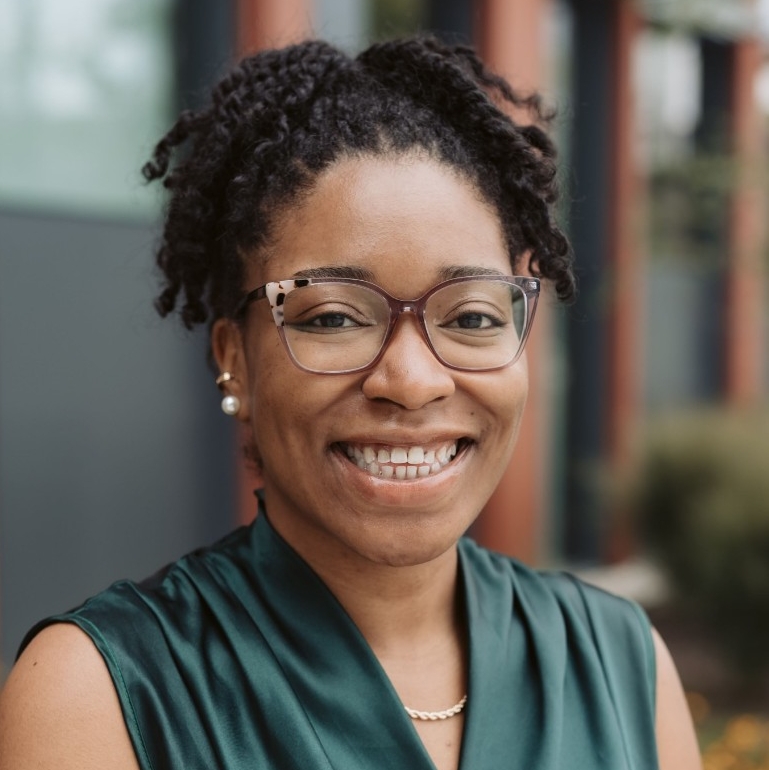 Ellen Stedtefeld
Program Director of Alumni & Donor Experience, College-Conservatory of Music and College of Design, Architecture, Art, and Planning