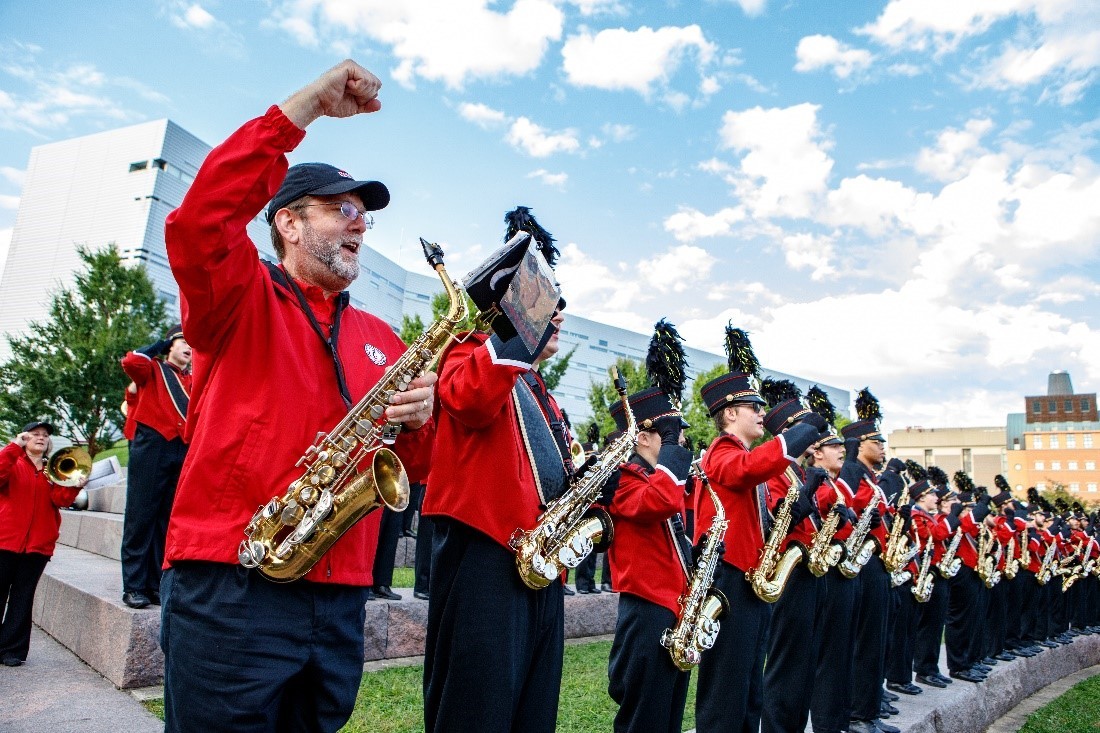 Join the UC Band Alumni Association
Single Membership (annual): $30
Joint Membership (annual): $50
Class of 2023 Membership: $20.23
Your membership is a philanthropic gift to the UC Band Alumni Association (part of the University of Cincinnati Alumni Association) and is 100% tax-deductible. Members are invited to participate in band activities (such as Homecoming weekend) throughout the year.
Bring UC school spirit to your next event
Hire the University of Cincinnati Alumni Pep Band to bring a top-quality musical experience to your next private party or event! From Cheer Cincinnati to The UC Alma Mater to Hey Baby!, the UC Alumni Pep Band is ready to bring some UC nostalgia and Red and Black school spirit to you and your guests. Hiring the band starts at just $200 for brief, local appearances, and ALL proceeds go to support the Charge Into the Next Century Campaign, the Bearcat Bands' initiative to put a quality instrument in the hands of every band member!

For more information, email Val Nastold, UC Band Alumni Association governor, or call 513-604-5470.
Find UCBAA on Social Media