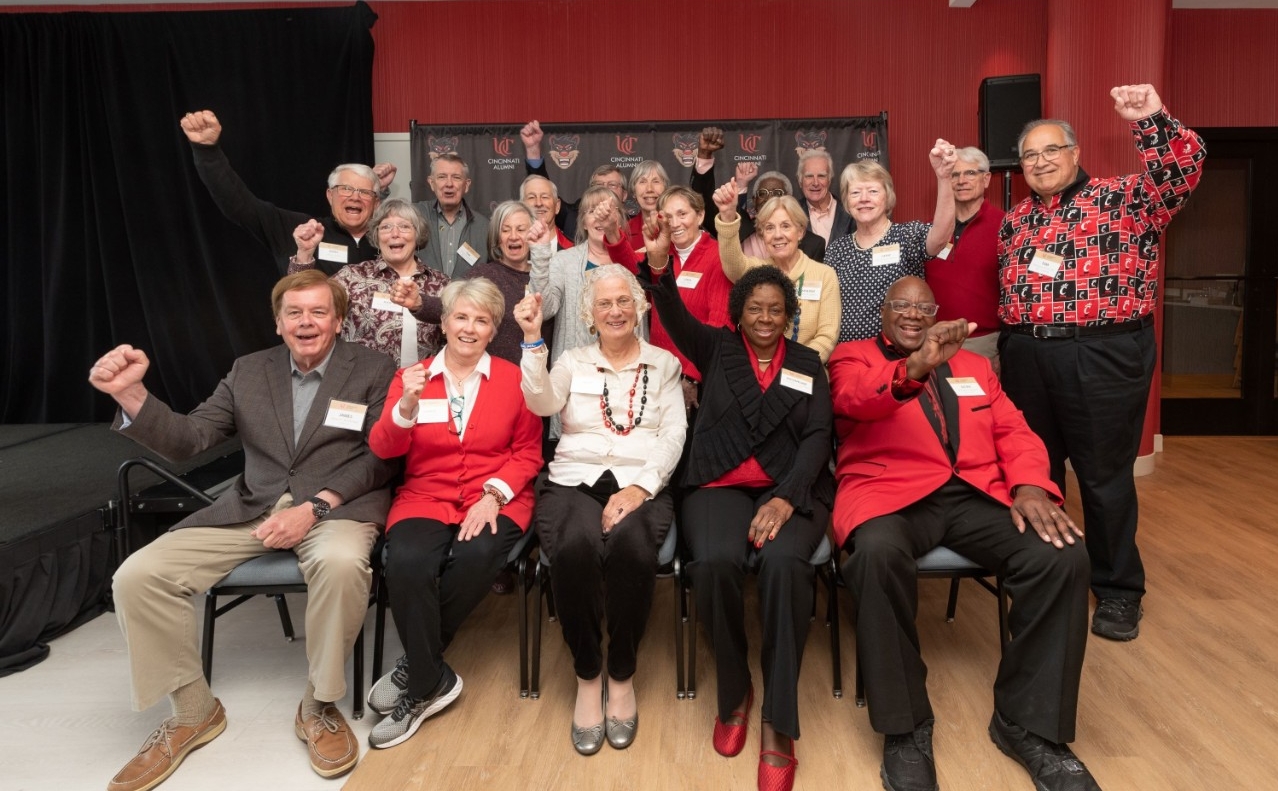 50+ Years since Graduation
The University of Cincinnati enjoys a rich history and multitudes of traditions that exemplify the Bearcats spirit. The UC Alumni Association recognizes that those histories and traditions are passed down from generation to generation by those who walked the campus of our beloved alma mater for over 200 years.
To honor those who have and continue to uphold our institution's alma mater, the Golden Bearcats Society (GBS) was established to represent all alumni who have celebrated 50 years since graduating from UC. Each spring during Alumni Week, the UC Alumni Association hosts the Golden Bearcats Society Reunion to acknowledge all members of the Society, as well as induct graduates from a half-century ago.
The Golden Bearcats Society is one of the university's most treasured communities of alumni. All UC graduates of 50 or more years make up the Society. These alumni are the keepers of our traditions, the stewards of our alma mater's memories. Our Golden Bearcats have paved the way for subsequent generations, leading us into the third century of academic, vocational, and civic success.
All alumni who reach the 50th anniversary of receiving their degree from the University of Cincinnati automatically become members of the Society. Each spring, the UCAA holds an induction ceremony for the newest class, where they receive their pin commemorating the milestone. Can't make the induction ceremony? Don't worry, you'll still be a member of the Society!
The answer is no on both questions. Rather than asking alumni to pay dues to the society, members are encouraged to give to the areas of the university that inspires them. Whether it is to your college, athletics, or scholarships – we can help point you in the right direction if needed.
As of right now, the Society meets for an annual reunion each spring during Alumni Week (early April). During that event, members of the graduating class who is celebrating their 50th anniversary are inducted into the Golden Bearcats Society. And of course we have a great time doing it!
Going forward, we are actively looking at how we can engage our Golden Bearcats throughout the year, not just around the reunion time. Many topics are on the table, from mentoring students to a class gift to participating in Convocation and Commencement. If you'd like to share your thoughts on the Golden Bearcats Society, please contact Maurice Stewart, A&S '16 Director, Alumni and Donor Experience, Diversity Outreach and Engagement or call (513) 556-4312.
Find the Golden Bearcats on Social Media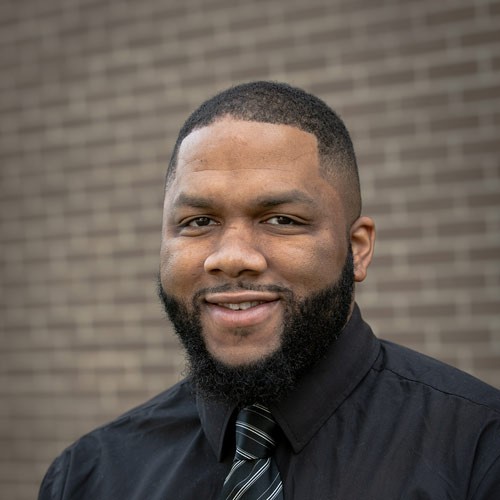 Maurice Stewart, A&S '16
Director of Alumni & Donor Experience, Diversity Outreach and Engagement