Congratulations to the Class of 1973 for arriving at a great milestone as a Bearcat: 50 years since graduating from the University of Cincinnati!
Welcome to the home of the University of Cincinnati's Class of 1973! We are excited to mark this milestone with you and your classmates and celebrate five decades since you graduated from your alma mater. Looking back, this class bore witness to many interesting times and watershed moments in our nation's and UC's history: Campus closing in 1970, the Vietnam War, the introduction of women's intercollegiate sports, welcoming astronaut Neil Armstrong to UC as a faculty member, and going from one legendary university president (Langsam) to another (Bennis).
Alumni Week
April 15-22, 2023
Golden Bearcats Society Campus Tour
Friday, April 21
4 – 5:15 p.m.
Clifton Court Hall (former location of Wilson Auditorium)
Has it been five or fifty years since you last walked around campus?
The Student Alumni Council is excited to offer Golden Bearcats Society members a walking tour of campus. Check out new and recently renovated buildings as well as favorites from your time as a student.
This tour does require participants to walk for up to an hour.
Golden Bearcats Society Welcome Reception
Friday, April 21
5:30 – 7 p.m.
Clifton Court Hall (former location of Wilson Auditorium)
Kick off Reunion Weekend by reuniting with fellow Golden Bearcats Society members over drinks and light hors d'oeuvres. Catch a sneak peek of one of the newest buildings on campus, Clifton Court Hall, home to several departments within the College of Arts and Sciences. Registration is $25. Space is limited.
The UC Alumni Association is excited to welcome back to campus Bearcats who graduated more than 50 years ago for the Golden Bearcats Society Reunion! Alumni and guests are invited to enjoy this celebratory event with your classmates and others who graduated more than five decades ago. During the event, we will also celebrate the induction of the Class of 1973 into the Golden Bearcats Society.
Registration is $50, and includes brunch, select beverages, and parking. Registration for this event will close on April 14, 2023.
Online registration for this event has closed. Please contact McKenzie Morin with any questions.
Check out additional activities taking place during Alumni Week, April 15 – 22.
If you are coming to Cincinnati from out of town, limited room blocks are available at the following hotels:
The Graduate Hotel
151 Goodman Drive
Cincinnati, OH
(513) 487-3800 or (800) 228-9290

Rates: $169 on Thursday, $199 on Friday and Saturday plus tax
Group Name: Golden Bearcats Society
Group rate only available if booked by March 10.
The Fairfield by Marriott
2500 South Market Street
Cincinnati, OH
(513) 281-2600

Rates: $134 for King Room, $129 for Two Queen Beds plus tax
Group Name: Golden Bearcats – UC Alumni
Group rate only available if booked by April 6.
Honor your Reunion Weekend with a special gift! Make your gift to celebrate the Golden Bearcats Society or support the next generation of Bearcats by donating to the UCAA Scholarship Fund.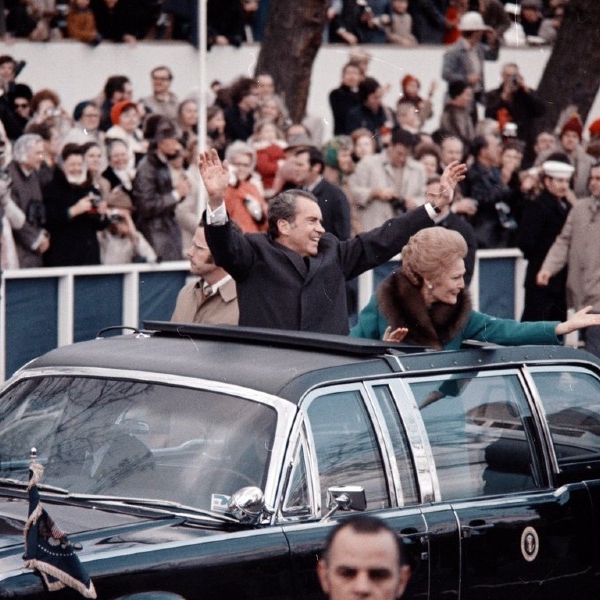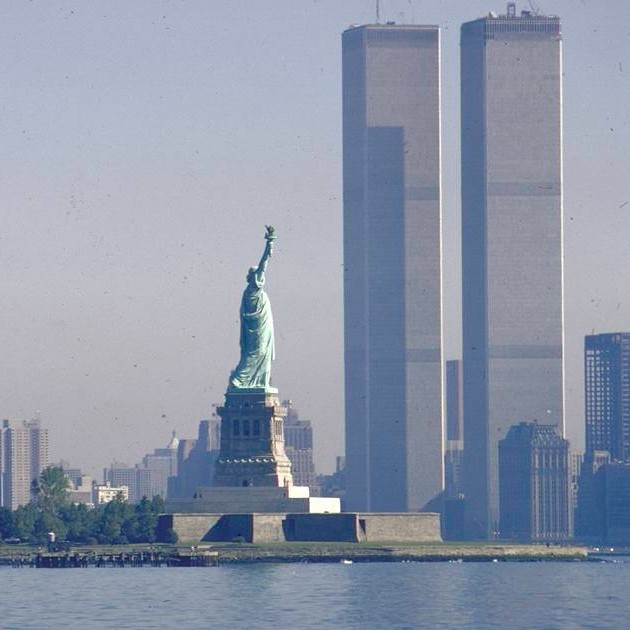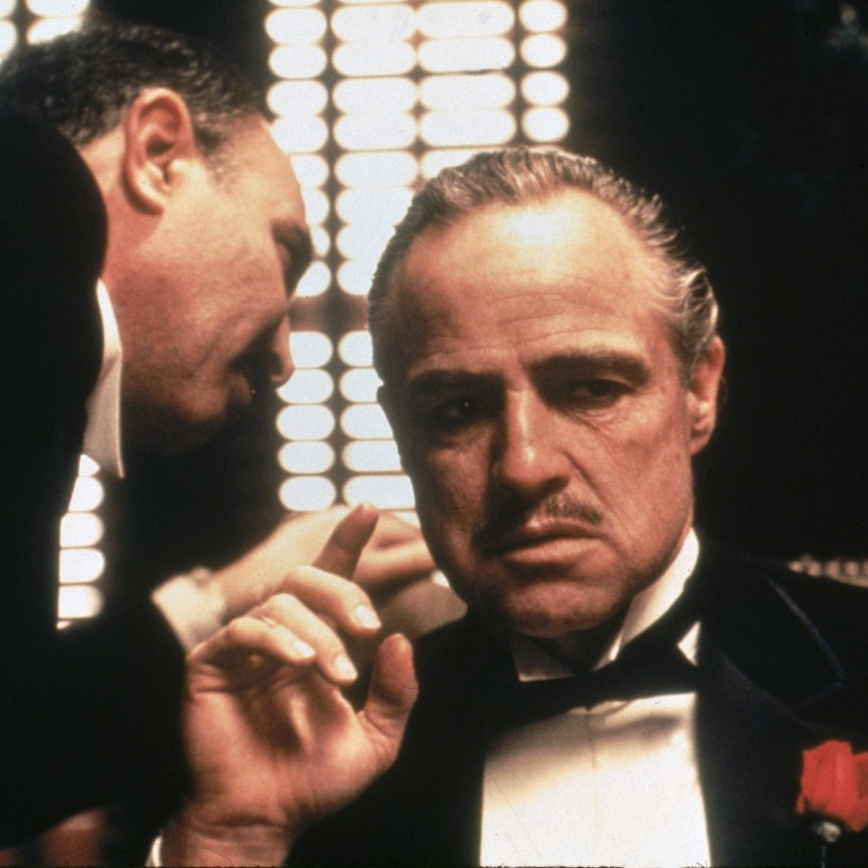 This website is designed specifically to commemorate the Class of 1973 members reaching their Golden Anniversary. This is one of many available tools to connect you back to your university and  your classmates. By periodically checking this site, you will find events and other engagement opportunities specifically catering to you and your interests. You are also invited to join our Golden Bearcats Society Facebook group for more up-to-date news and happenings.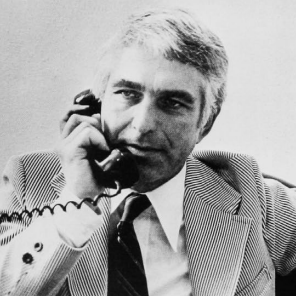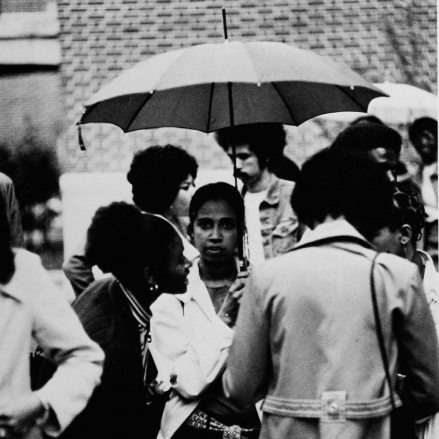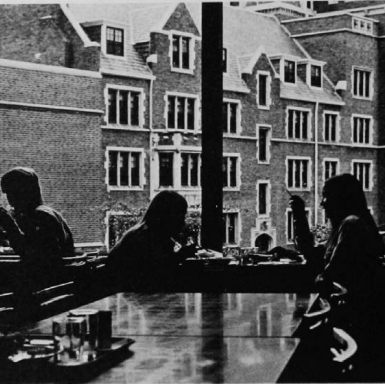 The UC Alumni Association is looking for interesting stories from the Class of 1973. Who was your favorite professor and how did they impact your life? What was your favorite place to hang out on or around campus? Tell us about your time at UC to be shared with your classmates… you can even upload pictures from your college days! Use the button below to share your stories.
---
Total gifts to the University
$43m
Abouelghar, Hashem (CEAS)
Adams (Jacobson), Dorothy (CECH)
Adams, Robert (Univ)
Adele (Kohrman), Hilary (A&S)
Adkins, John (Law)
Ahr, Robert (Eve)
Albanese, Anthony (Eve)
Alering, Ralph (Eve)
Alexander, Beatrice (Eve)
Alexander, Bruno (Eve)
Allen, James (Univ)
Allen, Quentin (DAAP)
Allen, Walter (A&S)
Allen, William (CAHS)
Allen, Zeb (Eve)
Alley, James (CECH)
Allyn, Compton (Bus)
Ames-Klein (Rood), Susan (Bus)
Anderegg, James (CEAS)
Anderson, Guy (CECH)
Anderson, Irvine (A&S)
Anderson, Walter (CEAS)
Andres, David (CEAS)
Andrews (Warner), Edith (A&S)
Andrews, Jack (CECH)
Angi, Bela (CECH)
Armor (Keuthan), Priscilla (DAAP)
Arnow, Murray (A&S)
Aronoff, St(Eve)n (A&S)
Arwine (Debnar), Kathryn (CECH)
Aspinwall, James (Bus)
Atsalis, Theodore (CCM)
Augur, James (Eve)
Babel, Robert (CEAS)
Bagby, Joseph (CECH)
Bahlman, Howard (Eve)
Bainum, Gary (TCAC)
Bair, Roy (A&S)
Baker (Burris), Karen (A&S)
Baker (McCree), Rachel (CECH)
Balash, Albert (A&S)
Ballantine, Percy (Med)
Banks, Timothy (Eve)
Banta, Fred (Eve)
Bao, Frank (A&S)
Barcelona (Taylor), Constance (Bus)
Barker, Barbara (A&S)
Barker, Scott (Bus)
Barkley (Elder) , Alice (CECH)
Barksdale, James (CECH)
Barksdale, Norman (Bus)
Barnaky, Robert (CEAS)
Barnard, Roger (Med)
Barnett (Johnson), Cynthia (CECH)
Bash, Israella (Eve)
Bates, Donald (UCBA)
Bates, Leslie (DAAP)
Baughman, Michael (CEAS)
Baxter, Roger (Bus)
Beam, David (TCAC)
Beard, Harry (Univ)
Beardmore, Richard (CEAS)
Bearhs, Douglas (Eve)
Beaver (McDonough), Maura (UCBA)
Beck, B(Eve)rly (CECH)
Beckham, Stuart (Eve)
Bedel, Dennis (Univ)
Beebe (Zellner), Donna (UCBA)
Beem, Kenneth (A&S)
Beiting (Yost), Catherine (CAHS)
Bell (Read), Judith (A&S)
Bellingham, Roger (Eve)
Belskis, Mary (Eve)
Bentley (Strawser), Ronald (Univ)
Bergdoll, Edwin (Eve)
Berkoff, Jeffrey (CECH)
Bernard, Roger (CEAS)
Bernes, Valerie (CCM)
Bessler, Paul (Univ)
Best, Barry (Eve)
Better, Stanley (DAAP)
Betts, A. Raymond (DAAP)
Betz, Wayne (Bus)
Beyersdorfer, John (Bus)
Bicknell, Kenneth (Eve)
Bien, Ronald (Univ)
Binder, Louis (Univ)
Binkley, James (CECH)
Bissmeyer, Daniel (Eve)
Blackburn, James (CEAS)
Blair, Cheryl (Univ)
Bock, Thomas (UCBA)
Boehm (Theony), Eleanor (CECH)
Boerger (Jung), Arlene (Eve)
Bohnlein, Gary (CECH)
Bolce, Louis (A&S)
Bonar, Larry (CEAS)
Bonomini, St(Eve)n (A&S)
Borcherding (Law)rence (CECH)
Botts, Peggy (CECH)
Boudousquie (Whetsel), Julie (Bus)
Bowling, J. Paul (Bus)
Bowman, James (CECH)
Boyce, Daniel (Eve)
Brackett, Kim (Med)
Bradford, Leslie (DAAP)
Bragaw, Rexford (Law)
Brakman, Jay (CEAS)
Bramlage, Gorbett (A&S)
Brandenburg (David), Anna (CECH)
Brandt, Robert (CECH)
Brennan, Rose Marie (A&S)
Brennen, Malcolm (Eve)
Bresnahan, Hugh (A&S)
Bridgeford, William (Univ)
Bridges, James (Eve)
Brillinger, Siegfried (Eve)
Bringolf-Smith, Sylvia (Univ)
Broad, James (A&S)
Brown, Alberta (Univ)
Brown (Byrd), Bettye (Univ)
Brown, Lionel (CECH)
Browning, Jack (CECH)
Brueckner, Edward (DAAP)
Bruemmer, Louis (Bus)
Brunetto, Joseph (A&S)
Brunner, Jerold (Eve)
Bryant (Spottswood), Irene (DAAP)
Bryant, Juanita (Univ)
Buck (Gallo), Mary (CCM)
Buckley, Dennis (Law)
Buhrer (Buhrer), Karen (CAHS)
Buller, Norbert (CECH)
Burch, Michael (A&S)
Burdick, Harry (CAHS)
Burke, Bernadet (Univ)
Burke, James (CEAS)
Burkhardt, Donald (Bus)
Burress, Rodney (Bus)
(Bus)se, Bruce (Bus)
(Bus)sman, Mary (Eve)
Butz, James (Univ)
Buxton, John (Eve)
Cable, Lois (TCAC)
Cahall, Thomas (CCM)
Cahill, John (A&S)
Caldwell, Thomas (CEAS)
Cales, Frank (Bus)
Calhoun (North), Thelma (Univ)
Caliman (Johnson), Laura (CECH)
Campbell, Beatrice (CECH)
Campbell, Catherine (Eve)
Cane, Bruce (A&S)
Caplan, Stephen (Bus)
Carr, Charles (CECH)
Carrigan, John (CEAS)
Carson, Arch (A&S)
Carter, Alan (CECH)
Carter, Donald (A&S)
Caseldine, Marion (Eve)
Cassin, John (A&S)
Castelluccio, Richard (CECH)
Centa, Raymond (Eve)
Chace, James (A&S)
Champer, Leonard (A&S)
Chaney (Sandmann), Patricia (CECH)
Chapman, James (DAAP)
Chapman, Jean (CECH)
Chen, Chu (CEAS)
Chen, Pocheng (CEAS)
Chenault, Elton (CEAS)
Chernoff, Dave (A&S)
Chidester, William (CEAS)
Childers, Craig (A&S)
Chmielewski, Joseph (Bus)
Cholak, Robin (CECH)
Christiansen, Carl (CECH)
Christophersen, James (Eve)
Church, William (Law)
Cichowlas, Rita (Eve)
Cicmanec, John (Med)
Clark (Osterday), Ann (Univ)
Clark, Charles (CAHS)
Clark, David (Law)
Clark, Robert (CECH)
Clark, Thomas (Univ)
Clarke, Bernard (UCBA)
Clay, Patricia (A&S)
Clay, Roger (CEAS)
Clayton, Thomas (Eve)
Clift, Thomas (Eve)
Clingman, Charles (CEAS)
Cobb, Michael (CECH)
Cole, Donna (CECH)
Cole, Raynold (Eve)
Coleman, John (Eve)
Colley, Joseph (Eve)
Colley, Terrence (CECH)
Collier (Pitts), Lois (Nurs)
Collins, John (CECH)
Collins, William (Eve)
Combs, B(Eve)rly (UCBA)
Conlon, Patrick (Univ)
Conly, Daniel (A&S)
Connelly, Karen (A&S)
Conrad (Burns), Emily (Univ)
Considine, Francis (A&S)
Cook, Ann (Nurs)
Cook, James (Eve)
Cooke, Robert (Eve)
Cooper, Robert (Eve)
Cooper, St(Eve) (A&S)
Coors, Richard (Univ)
Cordell, David (CECH)
Cordrey, Gregory (UCBA)
Corgan, Randall (CECH)
Cormendy (Kihm), Susan (CECH)
Corson, Kathy (Univ)
Coryell, Kirby (CEAS)
Cozart, Jerome (CECH)
Crawford, James (Eve)
Crawford, Wallace (Bus)
Creager, William (Bus)
Cremer, Robert (TCAC)
Crisler, Doris (Eve)
Crombie, J. Roger (A&S)
Crosby (Hamilton), Dona (CECH)
Crowley, Robert (A&S)
Cruea, Ronald (A&S)
Culbertson, Marcia (A&S)
Cunningham, Richard (Bus)
Curie, Generose (Univ)
Curl (Sutermaster), Kathy (A&S)
Curley, Andrew (Bus)
Curnayn, Ronald (Eve)
Cusher, James (Bus)
Cushing, Robert (Eve)
Dacres, Comer (Eve)
Daigle, David (CECH)
Dainty, Louis (Eve)
Daly, William (Eve)
Daniels, Ronald (Eve)
Darkoch, Stephen (DAAP)
Daum, Kenneth (Univ)
Davidson, Gerald (CECH)
Davidson, June (CECH)
Davies, Roderick (CEAS)
Davis, Frederick (Eve)
Davis, Joseph (Eve)
Davis, Larry (CECH)
Day, James (Eve)
DeBurger, Michael (Univ)
Deis, Larry (Law)
DeLaney, Joseph (Eve)
Desalvo, John (UCBA)
Dettmer, Richard (UCBA)
DeWert (Dewert), Jacquelyn (CECH)
Dewey (Weideman), Jacquelyn (Eve)
Diamond, Peter (A&S)
Dickerson (McCollom), Dorothy (CECH)
Dicks, Douglas (Univ)
Dierken, David (CEAS)
Dill, Gordon (CEAS)
Dismukes, James (Univ)
Dixon, Royse (CECH)
Dockus (Tettenborn), Carlene (UCBA)
Dodd, Bruce (CECH)
Dolan, William (Eve)
Donahue, William (Eve)
Donovan, John (Eve)
Doten, Charles (A&S)
Doud, Patricia (Eve)
Drescher, Vincent (Univ)
Driscoll, Daniel (Eve)
Duclaux, Milton (Bus)
Duesing, Allen (CECH)
Duffey, Thomas (Bus)
Duguay (Duguay), Janet (CECH)
Dumat (Swann), Linda (Nurs)
Dumrese, Charles (CECH)
Dunham (Ruby), Diane (Univ)
Dunlap, Emma (CECH)
Dunn, Constance (CECH)
Dunn, John (CECH)
Dunseth, Robert (CECH)
Durchholz, Patricia (A&S)
Durden, Erma (Eve)
Earls, Andrew (Eve)
Early, Ronald (Bus)
Eastes (Lott), Nelda (CECH)
Eckstein, Joseph (CEAS)
Edgell (Gordon), Jane (CECH)
Edrich, Charles (Eve)
Edwards, Mary (CECH)
Effler, Robert (A&S)
Eger, Robert (Eve)
Ekstrum, Jacqueline (Univ)
Ellerhorst, John (Bus)
Elliott, Robert (Eve)
Ellis, Robert (Bus)
Elsasser (Law)rence (CECH)
Endress, Mary (CECH)
Engle, Michael (CECH)
Enzweiler, Virginia (CECH)
Epps, Billy (A&S)
Erickson, David (Bus)
Erlandson, Bruce (A&S)
Ernst, Michael (TCAC)
Escamilla, Dionisio (CECH)
Escamilla, Rosario (CECH)
Evans, Alice (TCAC)
Evans, Billie (Eve)
Evans, Charles (Pharm)
Evans, John (CEAS)
Fairall, Craig (CCM)
Falkenstein, Alois (Med)
Fannin (Pennington) , Jean (CECH)
Fansler, William (Eve)
Fantetti, Hubert (Eve)
Faris, Mary (CECH)
Farrell (Law)rence (Eve)
Farris, James (Univ)
Faulkner, James (Pharm)
Faulkner, Odessa (CECH)
Faxon, Charles (A&S)
Fecher, William (Eve)
Fehl, Allen (Eve)
Feie (Koester), Anne (DAAP)
Feie, Robert (DAAP)
Feinthel, Edward (Eve)
Felchner, William (CECH)
Fennell, Clem (CECH)
Ferguson, John (CECH)
Fernandez, George (CEAS)
Ferneding, Donna (Eve)
Ferris, William (DAAP)
Fink, Stuart (DAAP)
Fisher, Michael (Bus)
Fisher, Randall (Bus)
Fitch, Eugenia (Eve)
Fitzgerald (Mills), Marcia (CECH)
Fogwell (Bach), Sharon (CAHS)
Foley, Kathleen (Univ)
Forchione, Michael (Bus)
Foreman, Robert (Med)
Forney, George (Eve)
Foster, Ronald (CAHS)
Fowler, William (Law)
Frank, James (Bus)
Frank, Robert (CECH)
Frankel (Arenburg), Terry (Univ)
Frazier, Joe (CEAS)
Frazier, Jolene (CECH)
Frech, Robert (Univ)
Freeman, David (Bus)
Fricker, John (Eve)
Friday, James (Bus)
Frieburger, William (A&S)
Fries, David (Eve)
Fulkerson, John (Univ)
Fulton, Kenneth (A&S)
Gaffney, James (CECH)
Galbraith, Barry (Bus)
Gamble, Kathy (Law)
Gandolph, Jane (CCM)
Garman, Dean (Eve)
Garrard, Allen (CEAS)
Garson (Stanczak), Cheryl (Univ)
Gartig (Rees), Barbara (A&S)
Gartner, Edward (CEAS)
Gavurnik, Geoffrey (CCM)
Gay, Robert (Eve)
Gehring, Ronald (Bus)
Gelwicks (Hartzell), Frances (A&S)
Geroski, Marian (Eve)
Ghering, James (CEAS)
Gibson, Jay (A&S)
Gilkeson, Keith (CEAS)
Gill (McCarthy), Catherine (A&S)
Giller, Molly (CECH)
Ginn, Charles (Univ)
Ginter, Mark (Univ)
Glaspie, Janice (CECH)
Glatfelter (Lance), Lenora (CECH)
Glick, Donald (A&S)
Glidewell, Gerald (Eve)
Godar, John (A&S)
Golden, Stephen (Univ)
Golder, Mildred (UCBA)
Goode, Iris (A&S)
Goodman, William (Univ)
Goodwin, Thomas (Eve)
Gordon, Michael (Bus)
Gorman, Patrick (A&S)
Gottmer (Lynch), Mary (Univ)
Grant (Smith), Christine (CECH)
Grant, George (CEAS)
Gray, William (CEAS)
Green, Thomas (Eve)
Greer, Donald (Eve)
Groene, Donn (Bus)
Gross, Curtis (Eve)
Grubman, Ira (A&S)
Guest (Brewer), Carol (A&S)
Gundrum (Law)rence (Eve)
Guseman, Gregory (Bus)
Gustafson, Robert (A&S)
Hagarty, Daniel (Eve)
Haines, Jack (CECH)
Haines (Edgerton), Martha (A&S)
Hall (Schuler), Dorothy (CECH)
Hall, Jon (CECH)
Hamilton, William (Eve)
Hammer, Frank (Med)
Hammonds, Philip (TCAC)
Hancock (Sommers), Suzanne (CECH)
Handley, Wayne (Bus)
Hanigosky, Michael (Bus)
Hardin, Warren (CECH)
Hardy, Donald (Eve)
Harlan, Jeff (Univ)
Harris, Mary (Eve)
Harrison, Raymond (Bus)
Harrison, Roscoe (Eve)
Harsney, Karl (CCM)
Hart, Mary (A&S)
Hasselbeck, Gary (Univ)
Hattan, Wilbur (TCAC)
Hazelwood, David (Univ)
Head, Jonathan (Med)
Heheman, Robert (Eve)
Heidelman (Gillespie), Nancy (A&S)
Hellmann (Scott), Barbara (A&S)
Helton, James (Bus)
Hembree, Nelson (A&S)
Hemmerly, Rodney (CEAS)
Hensley, James (CEAS)
Heppner, Theodore (CCM)
Herbold, Robert (CECH)
Herby, Clinton (Bus)
Hercher, Ralph (Eve)
Hernton (Camper), Gloria (DAAP)
Heslar, James (Bus)
Hess, Frederick (Bus)
Hetteberg (Taylor), Carol (Nurs)
Heurich, Dennis (Eve)
Hickey, Thomas (A&S)
Hill, Hobert (Eve)
Hillard (Steele), Betty (CECH)
Hilvers-Noble (Hilvers), Mary (Univ)
Hines, Philip (Pharm)
Hinken, W. Scott (DAAP)
Hitchcock, David (CEAS)
Hofer, Ronald (Eve)
Hoffman, Charles, Hon
Hofmann, John (Law)
Holder, James (A&S)
Holman, Edward (Bus)
Holmes (Ward), Barbara (CECH)
Holmes (Hofer), Joyce (UCBA)
Holthaus, Robert (Eve)
Holtkamp (Hughes), Jane (CECH)
Holtschulte, John (CEAS)
Homoelle, Richard (Eve)
Honroth, William (Bus)
Hoobler, Michael (Eve)
Hopper, Daniel (UCBA)
Hopping, Donna (A&S)
Horton, Albert (Eve)
Horwitz, Martin (A&S)
Hoskins (Stapleton) , Teresa (TCAC)
Hospelhorn (Farley), Marcetta (CECH)
Hosty, Ruth (CECH)
House, Gary (Eve)
Howard, Shirley (CECH)
Howe, Theodore (Bus)
Hsieh, Huey-Yin (A&S)
Hulefeld, James (Bus)
Hull, Arthur (A&S)
Hull, Janet (CECH)
Hulse, Lloyd (A&S)
Humpert, Edwin (UCBA)
Humphrey, Mary (Univ)
Hunter, Joyce (Univ)
Hurst, Joel (DAAP)
Hurwitz, Jeffrey (Bus)
Huss, Sandra (CECH)
Husted, Charles (Bus)
Hutcherson, Marion (Eve)
Ingram, Ruth (Eve)
Irvine, Karla (A&S)
Irwin, Donald (CECH)
Jackman, Butch (CEAS)
Jacobs, Bertram (CECH)
Jacobs, Richard (CEAS)
Jacobs, William (Law)
Jago, John (DAAP)
Jahnigen, Robert (Eve)
James, John (CEAS)
Jang, Hoyle (CEAS)
Jelks, Angela (Univ)
Jenings, Judith (A&S)
Jenkins, Dan (Univ)
Jimison, Jeffery (CCM)
Joesting, Richard (A&S)
Johnson, Dennis (A&S)
Johnson, Eugene (CAHS)
Johnson, Faye (CCM)
Johnson, Melvin (Bus)
Johnson, Richard (CECH)
Johnston, Richard (CEAS)
Jones, David (Univ)
Jones, Donald (Univ)
Jones, Philip (CEAS)
Jones, Richard (Med)
Jones, Timothy (CECH)
Jones, William (CECH)
Jorg, Ronald (Eve)
Kabakoff, Ronald (A&S)
Kaine, John (Eve)
Kaiser, Donald (Univ)
Kapp, Robert (Eve)
Kardos, Bela (Eve)
Karpinski, Donald (A&S)
Karras, Nicholas (Univ)
Kastner, Howard (Pharm)
Kathmann, Raymond (UCBA)
Kazura, Raymond (Eve)
Keenan, Frank (CEAS)
Keith, Robert (CECH)
Kelley, Donald (CEAS)
Kelly, Marvin (Eve)
Kelsch (Schoetting), Pamela (CECH)
Kempner, Mark (DAAP)
Kendall, John (Eve)
Kennedy, Charlene (Univ)
Kennedy, William (CECH)
Kenyhercz, Thomas (A&S)
Kercsmar, David (Eve)
Kersey, Charles (Bus)
Kesse, James (Bus)
Kessen, Thomas (CECH)
Kidwell, Sue (CECH)
Kilcoyne, James (Law)
Kinane, Daniel (Law)
Kingsbery, William (DAAP)
Kirkwood (Hoffman), Linda (CECH)
Klapp (North), Deborah (Pharm)
Klein, Paul (Bus)
Kling, Allan (DAAP)
Klonne, Dennis (A&S)
Knabe, Thomas (Bus)
Knapp, Ross (CCM)
Kneidl, Theodore (Bus)
Knight, James (Eve)
Knose, Dennis (Eve)
Knotts, Lee (DAAP)
Knox, Garrie (TCAC)
Knu(Eve)n, L. Donald (Bus)
Koch, Kathy (UCBA)
Koewler, Louis (Bus)
Kohn, William (Bus)
Konter, Kenneth (CEAS)
Kothari, Atul (CEAS)
Kowatsch, Frank (Bus)
Kraeft, Carl (Bus)
Kramer, Jerome (Eve)
Krummen, Richard (Univ)
Kruse, William (CECH)
Kuether, Roger (CEAS)
Kump, William (A&S)
Kuwada, Shigeyuki (A&S)
Kuyper, Mary (CECH)
Lainhart, Floyd (Eve)
Lamb (Carter), Shirley (CECH)
Lambert, Walter (Eve)
Landers, Jerome (Univ)
Landi, Louis (DAAP)
Landwehr, William (A&S)
Langford, Robert (UCBA)
Langhammer, David (A&S)
Lantry, Lois (CECH)
Larmann, Magdalene (CECH)
Lattimore, Sandra (CECH)
Laughlin (Duncan), Gay (A&S)
Laumann, John (CEAS)
(Law)all, Robert (CEAS)
(Law)horn, Ronald (Univ)
Leach, Samuel (CECH)
Ledford, Danny (CECH)
Lee, Conrad (Eve)
Lee, James (A&S)
Lef(Eve)r, Frank (UCBA)
Lentz, Donald (CEAS)
Lentz, Joseph (Univ)
Lesh, Paul (Eve)
Leslie, Mark (Bus)
Lesser, Marc (CAHS)
Lester, Kathryn (CCM)
L(Eve)rtov, Denise, Hon
Levine, James, Hon
Lewis, Mark (Law)
Lewis, Warren (Eve)
Limestahl (Plaskett), B(Eve)rly (Nurs)
Lindholm (Luebke), Anna (CECH)
Linton, William (Eve)
Litzinger, Jerrold (CEAS)
Lobritz, Richard (Med)
Lohstroh, Robert (Univ)
London, Teri (CAHS)
Long, Haskell (Univ)
Long (Gibbs), Laurie (Univ)
Longstreth, Douglas (Univ)
Luban (Shtulman), Susan (CCM)
Luckey, Hugh (CEAS)
Luebkemann (Grell), Ursula (UCBA)
Lushbaugh, Linda (CECH)
Lyons, Anthony (Bus)
Lyons, Elvira (UCBA)
Maddox, Charlotte (CECH)
Madison, Martha (Eve)
Mahaffey (Henderson), Carolyn (CECH)
Maksimovic, Aleksander (DAAP)
Malin, James (CEAS)
Mang, Jim (CEAS)
Marks, John (Eve)
Marnell, Robert (A&S)
Marquart, Mary (CECH)
Marsh, William (CEAS)
Marshall, John (DAAP)
Marshall (Fine), Marlin (CECH)
Martin, Elmer (CEAS)
Martin, Janet (CECH)
Martin, Mark (A&S)
Martin, Robin (A&S)
Mason, William (CECH)
Massa, Merry (CECH)
Mastriani, Anthony (CCM)
Matacia, Anthony (Eve)
Mathews, John (CECH)
Matteoli, William (Eve)
Matthews (Hunt), Ginger (A&S)
Matthis, Marlyn (CECH)
Maura, Arthur (CAHS)
Maushart, Neil (Univ)
Mayer, John (Bus)
Mayer-Martin (Mayer), Donna (CCM)
Mazer, Terrence (CEAS)
McConnell, Terrance (Law)
McCreary, Shirley (Univ)
McCullough, James (CECH)
McFarland, Gary (CEAS)
McGeorge, Terry (Eve)
McGinnis, Mary (CECH)
McGrath, Patrick (Bus)
McIntire, Sarah (A&S)
McKenna, James (CECH)
McLaughlin, John (CECH)
McMahon, Richard (A&S)
McManama, Myrtle (CECH)
McMillian, Terry (CECH)
McNaul, Gregory (Bus)
McNeal, Daniel (CEAS)
McVay, Kenneth (A&S)
Mecheau, Leroy (CECH)
Meckelfresh (Fogle), Blanche (CECH)
Meckstroth, Kathleen (A&S)
Meehan, Wesley (Eve)
Meeker, Dennis (CECH)
Meeker (Baus), Laverne (CAHS)
Mehlhorn, Douglas (CEAS)
Meiners, George (Eve)
Meismer, Donald (A&S)
Menard, William (A&S)
Mendelsohn, St(Eve) (Bus)
Mendenhall, Debbie (Univ)
Mengelkamp, John (A&S)
Menninger, Karl (Univ)
Merse, Harold (Pharm)
Messer, William (Bus)
Meszaros, Joseph (Univ)
Metcalfe (Schick), Rita (CECH)
Metz, William (Bus)
Meyer, Charles (Med)
Meyer, Edward (Eve)
Meyer, Harry (A&S)
Meyer, Mary (A&S)
Micco, David (A&S)
Michel, David (Bus)
Michels, John (CECH)
Michelson, Michael (A&S)
Mick, Douglas (CECH)
Miller, Charles (DAAP)
Miller (Watkins), Connie (CAHS)
Miller, Robert (Law)
Miller, William (Eve)
Milton, Minnie (Eve)
Mims (Hensley), Laura (CECH)
Minardi, John (CEAS)
Mitchell, Gary (CEAS)
Mitchell, Michael (DAAP)
Mjelde (Burstein), Bonnie (Univ)
Moll, Michael (Eve)
Mongon, George (Bus)
Moody (Hamilton), Corinne (Eve)
Moody, Johanna (UCBA)
Moores, Lewis (A&S)
Moorstein, Ronald (CECH)
Moreno, Ruben (DAAP)
Morgan, Robert (Univ)
Morrissey, Louis (Bus)
Moseley (Dunlap), Farris (CECH)
Moss, James (Bus)
Mueller, Robert (Eve)
Mukasa, Peter (Eve)
Mullenix, Melvin (A&S)
Mullins, Arthur (A&S)
Murdock (Crews), Frances (CECH)
Murphy, Dennis (Univ)
Murray, John (Eve)
Myers (Schameus), Betty (Eve)
Nagel, Robert (A&S)
Nassauer, George (CAHS)
Neal (Adams), Barbara (UCBA)
Neal, Mary (Bus)
Neill (Eve)rett (CCM)
Nelson (Rice), Eugenia (Bus)
Nessler, Gerald (CEAS)
Neuffer (Garner), Celeste (CECH)
Newman, Eugene (Bus)
Newman, Gilbert (Eve)
Newton (Lamb), Annetta (CEAS)
Nicholas, Lucas (A&S)
Nichols, Ralph (Univ)
Niederhelman, Larry (A&S, CECH)
Niehoff (Nebolsky), Mollie (CECH)
Niemeyer (Bradley), Jean (DAAP)
Nienaber, James (CECH)
Nigl, Alfred (A&S)
Nimmo, William (A&S)
Nirschl, Ronald (A&S, CECH)
Noble, Novella (CECH)
Noe, Daniel (Bus)
Norfolk, David (CECH)
Novello, Frank (Univ)
November, Debra (Univ)
Nurre (Law)rence (Bus)
Nusekabel, Kevin (CECH)
Oaks, Gerald (CECH)
O'Bryan, Judith (CECH)
O'Dell, Milton (DAAP)
O'Hara, Roslyn (Univ)
Olds, John (DAAP)
Oliver, James (Bus)
O'Malley, Danny (Eve)
Oosting, Timothy (DAAP)
Osswald, Gary (CEAS)
Ouimette, Eugene (DAAP)
Pace, Mark (Bus)
Padgett, Morris (Bus)
Painter, Randall (UCBA)
Palmer, Mary (CECH)
Palo, Karl (A&S)
Pandorf, Donna (Univ)
Paniyiris, Criton (A&S)
Panter, Gary (Eve)
Paolo, Donald (UCBA)
Pasley, William (Eve)
Pass (Petry), Ann (Nurs)
Patton, Charles (A&S)
Patton, Wanda (CECH)
Pearl, Elaine (CAHS)
Penfield, William (Bus)
Perdikakis, Nicholas (Eve)
Perry, Thomas (Eve)
Petraglia, William (Univ)
Petrovic, Constantine (CEAS)
Petry, Donald (Eve)
Pettigrew, James (Bus)
Pettus (Lahley), Mary (CECH)
Pflanzer, Richard (Eve)
Pharo, Jerry (Eve)
Pharo, Mary (Eve)
Phillips (Davis), Sheila (Univ)
Philpott, Jeffrey (A&S)
Planitz, Arthur (CECH)
Podesta, John (Law)
Poliksa, Catherine (A&S)
Pond, Larry (DAAP)
Ponder, Truman (Eve)
Pope, Frances (Univ)
Popinski, Zenon (CEAS)
Poston, Charles (CECH)
Powell, Chris (CEAS)
Powell, Robert (UCBA)
Preyar, Chester (CECH)
Price, Edgar (Eve)
Price (Poston), Eleanor (Univ)
Price (Powell), Martha (CECH)
Price (Butler), Monie (Univ)
Prince (Brockway), Deborah (Nurs)
Proctor (Vogel), David (A&S)
Pursley (Burnett), Virginia (Eve)
Quallich, Leonard (Med)
Rafuse, Peter (DAAP)
Rahe, Thomas (CEAS)
Ranck (Bainter), Carol (CCM)
Ransberg (Donohue), Susan (CAHS)
Ratliff, William (CCM)
Ravindran, Srinivasan (Bus)
Ray, Jacob (Law)
Reagan, Michael (Eve)
Recchie, James (Law)
Reckman (Franklin), Ken (CAHS)
Redmond (Koch), Esther (CECH)
Reed, Addie (CECH)
Reed (Shemwell), Linda (A&S)
Reed, Lorraine (UCBA)
Reid, Larry (TCAC)
Reid (Fuller), Lucinda (CECH)
Reinhart, David (A&S)
Renner, Robert (CEAS)
Renner, Thomas (CECH)
Resetarits, John (Bus)
Rettig, Paul (Bus)
Rhoads, Gregory (DAAP)
Richards, Constance (A&S)
Richardson, James (Eve)
Richter (Law)rence (DAAP)
Richtmyer, Charles (Eve)
Riddle (Bloom), Margaret (Eve)
Riechers, Charles (Eve)
Rieger, Dennis (A&S)
Riehl (Voss), Eileen (A&S)
Riley, Clarence (CEAS)
Riley, James (Bus)
Rinaldo, Donald (Univ)
Rinsky, Lee (CECH)
Robers, Gary (Univ)
Roberts, Donald (A&S)
Roberts, Roy (DAAP)
Robinson, Dencie (UCBA)
Robinson (Henderson), Mary (Univ)
Roda, John (Eve)
Rohrbacher, Richard (CECH)
Roland (Buffalino), Catherine (CECH)
Roler, Gail (Univ)
Romer, Justine (CECH)
Romito, Richard (Bus)
Rose (Weinstein), Shelley (A&S)
Rosenthal, St(Eve) (Med)
Ross (Evans), Carol (Univ)
Ross, James (CEAS)
Roth, Michael (Univ)
Roth, Yale (Bus)
Rouse, Paul (Eve)
Roush, John (CCM)
Rowland, Myron (Bus)
Royalty, Richard (CECH)
Royce, James (TCAC)
Rozon, Edla (Nurs)
Ruebel, Richard (Law)
Ruehl, Gilbert (Univ)
Rupert, Roy (UCBA)
Rush, Carl (A&S)
Russo, Christopher (A&S)
Ruthen, John (CEAS)
Sala, Robert (DAAP)
Salmen, Robert (CEAS)
Salotto, B. Vincent (CEAS)
Sams, Geneva (Univ)
Samuel, David (Bus)
Sand, Louis (Eve)
Sangl, Rudolf (Bus)
Savage, Jerry (TCAC)
Sawyer, Martha (UCBA)
Sberna, Joseph (A&S)
Scanlon, Geoffrey (Eve)
Schaefer, Daniel (CEAS)
Schaim, Ross (UCBA)
Schaub, David (CCM)
Scheiderer, Stephen (Bus)
Schinaman (Worley), Barbara (CECH)
Schmidt, Frederic (CCM)
Schneder, John (Eve)
Schneider, Cathy (A&S)
Schneider (Stofle), Mary (CECH)
Schneider, Philip (Pharm)
Schneider (Lindholm), Victoria (CCM)
Schneiderman, Richard (DAAP)
Schuler, Robert (Eve)
Schultz, R (CEAS)
Schupp, Richard (CEAS)
Schuster, John (Bus)
Schutte, Stephen (Law)
Schwarberg (Sylvia), Helene (CECH)
Schwarberg, Isabelle (DAAP)
Schwarz, James (Bus)
Scott, Willie (Eve)
Scripps, C. Locke (Bus)
Sehlmeyer, Randy (Univ)
Seidner, Herbert (DAAP)
Seifert, Geraldine (CECH)
Sellers, David (A&S)
Sellers, Neal (A&S)
Selmeier (Redman) , Leslie (A&S)
Senner (Browning) , David (CECH)
Sergent, Sarah (CECH)
Setty (Kathmann) , Sylvia (A&S)
Sexton, Ronald (Bus)
Shafer, Joan (CECH)
Shafer (Green), Mary (UCBA)
Shallat, St(Eve)n (Bus)
Shapiro (Pyne), Eileen (CECH)
Sharp, Donald (Eve)
Sharpe (Rogers), Valorie (CECH)
Shaw, G. (Eve)
Shelton, David (A&S)
Shepherd, Gayle (CECH)
Sherer, Katherine (Univ)
Sherman, Robert (A&S)
Shipp, Carl (CECH)
Shultz, Robert (CEAS)
Siller, Frederick (CEAS)
Silver (Roberts), Paula (CAHS)
Simi, Randolph (Law)
Simmons, Jack (CCM)
Simms, William (Eve)
Singh, Bawa (Bus)
Singletary, James (Pharm)
Singleton, John (CEAS)
Skrocki (Brown), Patricia (CECH)
Smallwood, Donald (Eve)
Smith (Volz), Barbara (A&S)
Smith, Clifton (Univ)
Smith, Danny (CEAS)
Smith, Ernest (Univ)
Smith, Flora (CECH)
Smith, Helen (CECH)
Smith, Herbert (Eve)
Smith, Maude (CECH)
Smith, Robert (A&S)
Snyder, Phyllis (Eve)
Soltau, Hans (Law)
Souder, Hershel (Bus)
Southall, Helen (Univ)
Spaccarelli, David (Pharm)
Spaulding, Charles (CECH)
Spector, Cheryl (CECH)
Spencer, Louis (Bus)
Spickard, Albert (A&S)
Spievack (Carder), Paula (A&S)
Spinelli (Law)rence (CEAS)
Spitzmiller, George (Bus)
Spore, Barry (Med)
Sporrer, Richard (CEAS)
Springer (King), Jo (CECH)
Sprunger, Arlo (DAAP)
Spurlock, Russell (Bus)
Stafford, Gregory (Bus)
Staggenborg, Robert (A&S)
Staigl, Tedmund (A&S)
Stalnaker, Louise (CECH)
Stamcoff, Thomas (Bus)
Stamps, Leroy (Bus)
Stange, Donald (Eve)
Stapleton, Ronald (Bus)
Stargardt (Conner), Mary (A&S)
Stark, John (CEAS)
Starkey (Tompkins), Lynn (Nurs)
Stavick, Margaret (Law)
Steimle, Kenneth (Bus)
Stephens, Alma (CECH)
Stepp, Elvin (CEAS)
St(Eve)nson, James (CECH)
Stewart, Raymond (Eve)
Stith (Graber), Marian (Eve)
Stitts, Michael (Pharm)
Stoehr, Gilbert (CECH)
Stokes, Orien (Univ)
Stoll, Robert (Univ)
Stone (Lukes), Stephanie (CCM)
Storch (Mattie), B(Eve)rly (CECH)
Stratton, Thomas (Eve)
Strefelt, Cliff (CECH)
Stroup, William (Bus)
Struck (Derrick), Irma (CECH)
Stryker, Mary (Univ)
Stuebing (Maddox), Diane (Bus)
Stuhmiller, James (A&S)
Suer, Amy (DAAP)
Sullivan, Sheila (DAAP)
Sutter (Beatty), Jean (CCM)
Sutton (Rhodes), Katherine (A&S)
Tabeling, Dorothy (CECH)
Tadkod, Moha(Med) (CECH)
Tatum, Delores (CECH)
Teets, Mark (A&S)
Tegenkamp, John (A&S)
Teichman (Leubitz), Phyllis (CECH)
Tenbosch, Gerald (CAHS)
Terrell, Larry (CECH)
Thatcher, Charles (TCAC)
Theobald, Peter (A&S)
Theodoru, Edward (A&S)
Thernes, Frank (Eve)
Theuerling, Charles (Bus)
Thomas, Carolyn (CECH)
Thomas, Donald (Eve)
Thomas, James (A&S)
Thompson (Conlon), Cecilia (CECH)
Thompson, Gloria (CECH)
Thompson, James (Eve)
Thompson, John (A&S)
Thompson, Richard (Univ)
Thompson, Thorman (UCBA)
Tiano (Tanzer), Phyllis (CECH)
Timp, John (Bus)
Todd (Tvrdy), Elizabeth (Eve)
Todd, Howard (A&S)
Tomko, Michael (CECH)
Tooper, Virginia (CECH)
Torbert, Oscar (UCBA)
Townsend, Emma (CECH)
Transier, Peggy (Eve)
Trascik, Tom (Univ)
Travis, William (Med)
Tribble, Philip (Univ)
Trifilio, John (Eve)
Troth, Mary (CECH)
Trufant (Tuttle), Worthy (DAAP)
Tsung, Pei-Nan (A&S)
Tucker, Thomas (Bus)
Turner, Larry (Eve)
Tweddle (Fowler), Emily (Univ)
Valines, Henry (CECH)
VanBergen, Robert (Med)
Vanlandingham (Lehr), Deborah (Nurs)
VanLehn, David (CEAS)
Vaught, Michael (A&S)
Vearil, Wayne (Eve)
Venneman (Quantz), B(Eve)rly (A&S)
Virgil, Maynard (CEAS)
Vishnevsky, Boris (A&S)
Vogel, Edwin (CEAS)
Vogel, Herbert (CECH)
Vogel, Richard (Eve)
Vogelgesang (Wagoner), Deborah (Univ)
Vogelgesang, Gary (A&S)
Vonderhaar, John (Eve)
Voris (Weichold), Martha (Eve)
Voynovich, Daniel (Eve)
Wagner, David (Bus)
Wagner, Paul (Bus)
Wainscott, Ronald (Eve)
Wakefield, David (Eve)
Walden, Jeffrey (Eve)
Walker, Gary (Bus)
Walker, William (Eve)
Wall, Mark (Law)
Walsh, William (Eve)
Walters (Sullivan), Sharon (CECH)
Ward, Helen (Univ)
Ware, Frances (UCBA)
Ware, Richard (Univ)
Warren, Paul (CECH)
Watson, John (Eve)
Watson, Langley (Univ)
Watters (Keller), Barbara (Univ)
Watts, Michael (A&S)
Weisel, Toni (CECH)
Weiss, Terry (Med)
Welch, Matthew (CEAS)
Wellbrock, Gerald (CECH)
Wells, Coye (Bus)
Wells, Marianna (Eve)
Wells, Timothy (Eve)
Westerman, Jack (Bus)
Westphal, William (CEAS)
Wethington, Douglas (UCBA)
Whalen, Mary (CECH)
Wheeler, Mary (A&S)
Whetstone (Boyer), Sandra (CECH)
White (Uvaas), Lina (CECH)
White, Robert (Eve)
Wickemeyer (Bass), Katherine (Bus)
Widmer, Ralph (Eve)
Wike, Paul (CEAS)
Wikoff, Elizabeth (Eve)
Wilder, Carol (CECH)
Wiles, Odell (CAHS)
Wilkin, Helene (CECH)
Wilkinson, Robert (Univ)
Williams, Carl (Eve)
Williams, James (Eve)
Williams, Kathryn (CECH)
Williamson, Lon (A&S)
Williamson, Paul (CECH)
Wilson (Ruth), Glenda (A&S, CECH)
Wilson, Jessie (TCAC)
Wilson, Robert (CECH)
Wilson (Nash), Shirley (CECH)
Winterhalter, Frederick (Eve)
Winterhalter (Kohstall), Sylvia (CECH)
Wohler, Andrew (Bus)
Woida, James (UCBA)
Wolfe, Richard (CEAS)
Wood, Barry (DAAP)
Woods, Eugene (CAHS)
Wooten, Alvin (A&S)
Woroncow, Peter (Eve)
Worth, William (DAAP)
Wright, Gary (A&S)
Wyatt, Kenneth (Eve)
Yablon (Drogy), Patricia (CECH)
Yablonsky, Jack (A&S)
Yarngo, Edwin (A&S)
Yetzer, Donald (Eve)
Yockey (Lowery), Catherine (Nurs)
York, Kenneth (Bus)
Young, Robert (Eve)
Yu, Luis (A&S)
Yunker, John (Eve)
Zander, Christine (Univ)
Zarider (Fox), Shirley (A&S)
Zembrodt, David (Bus)
Zimmerman (Clark), Martha (Univ)
Zinam (Dittilo), Ida (A&S)
Zinser, Rudolph (Eve)
Zoeller, James (CECH)
Zucaro, Anthony (CECH)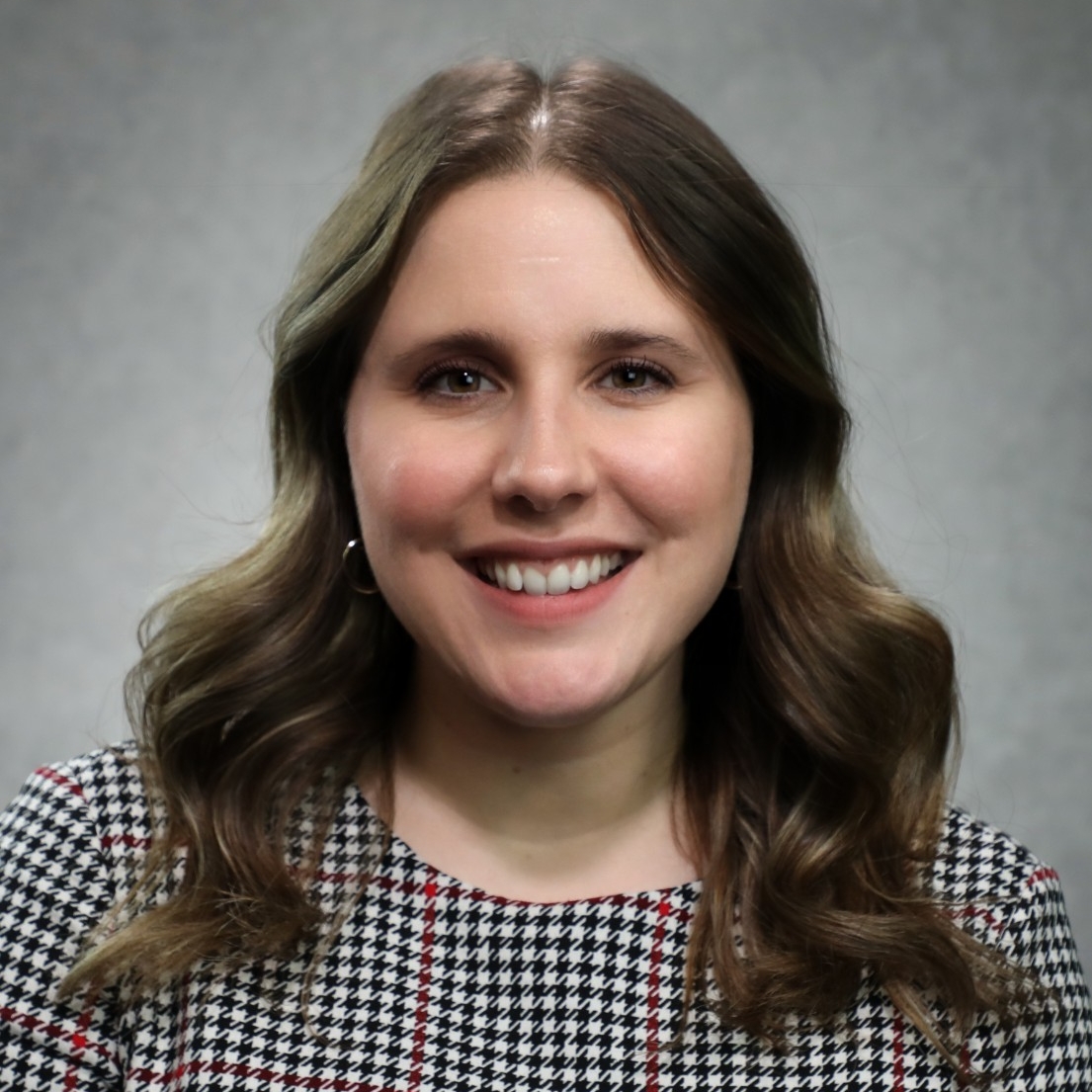 McKenzie Morin
Senior Director, Alumni and Donor Experience, Constituent Engagement