Congratulations to the Class of 1973 for arriving at a great milestone as a Bearcat: 50 years since graduating from the University of Cincinnati!
Welcome to the home of the University of Cincinnati's Class of 1973! We are excited to mark this milestone with you and your classmates and celebrate five decades since you graduated from your alma mater. Looking back, this class bore witness to many interesting times and watershed moments in our nation's and UC's history: Campus closing in 1970, the Vietnam War, the introduction of women's intercollegiate sports, welcoming astronaut Neil Armstrong to UC as a faculty member, and going from one legendary university president (Langsam) to another (Bennis).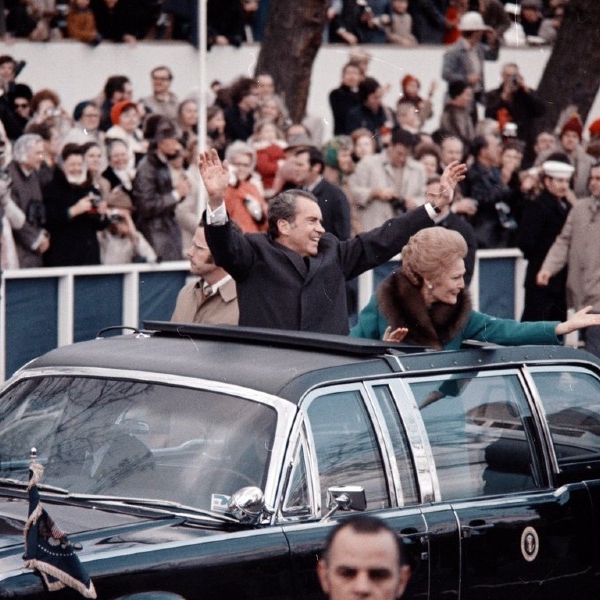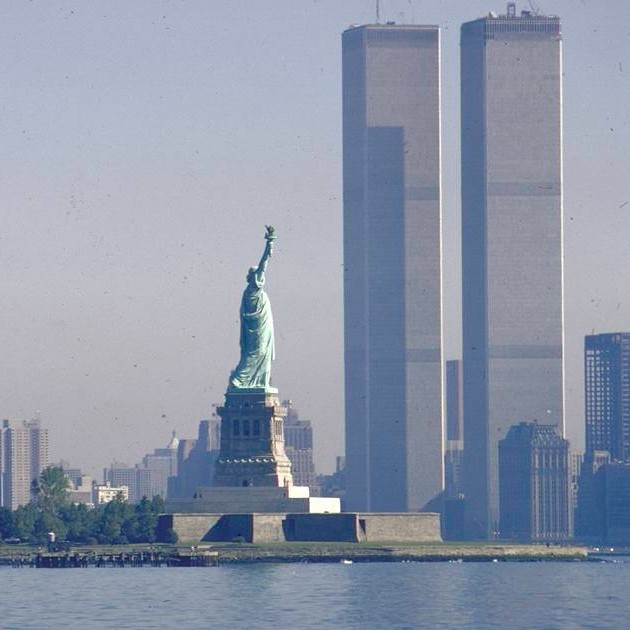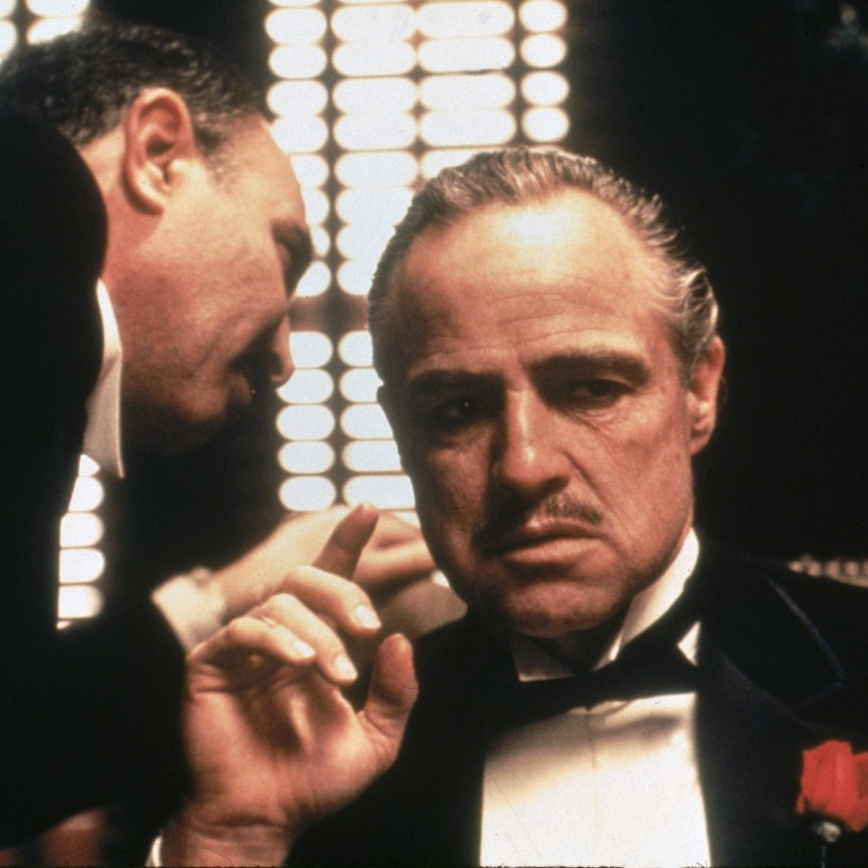 This website is designed specifically to commemorate the Class of 1973 members reaching their Golden Anniversary. This is one of many available tools to connect you back to your university and  your classmates. By periodically checking this site, you will find events and other engagement opportunities specifically catering to you and your interests. You are also invited to join our Golden Bearcats Society Facebook group for more up-to-date news and happenings.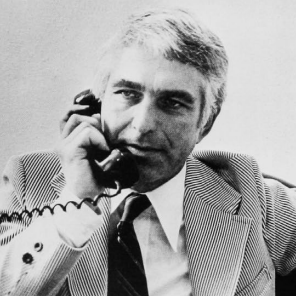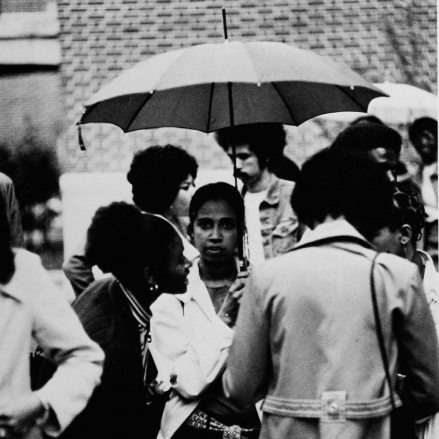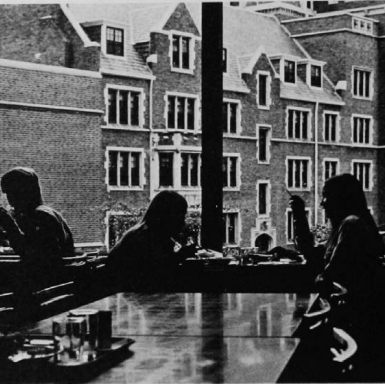 The UC Alumni Association is looking for interesting stories from the Class of 1973. Who was your favorite professor and how did they impact your life? What was your favorite place to hang out on or around campus? Tell us about your time at UC to be shared with your classmates… you can even upload pictures from your college days! Use the button below to share your stories.
Alumni Week
April 17-22, 2023
Save the Date: Class of 1973 50th Anniversary Reunion
Saturday, April 22, 2023
Registration will open January 2023
---
Total gifts to the University
$43m
If you have any questions about the Class of 1973 50th anniversary reunion, please contact Justin Gibson, Program Director for Diversity Outreach and Engagement, at Justin.Gibson@foundation.uc.edu or (513) 556-4312.
Abouelghar, Hashem (CEAS)
Adams (Jacobson), Dorothy (CECH)
Adams, Robert (Univ)
Adele (Kohrman), Hilary (A&S)
Adkins, John (Law)
Ahr, Robert (Eve)
Albanese, Anthony (Eve)
Alering, Ralph (Eve)
Alexander, Beatrice (Eve)
Alexander, Bruno (Eve)
Allen, James (Univ)
Allen, Quentin (DAAP)
Allen, Walter (A&S)
Allen, William (CAHS)
Allen, Zeb (Eve)
Alley, James (CECH)
Allyn, Compton (Bus)
Ames-Klein (Rood), Susan (Bus)
Anderegg, James (CEAS)
Anderson, Guy (CECH)
Anderson, Irvine (A&S)
Anderson, Walter (CEAS)
Andres, David (CEAS)
Andrews (Warner), Edith (A&S)
Andrews, Jack (CECH)
Angi, Bela (CECH)
Armor (Keuthan), Priscilla (DAAP)
Arnow, Murray (A&S)
Aronoff, St(Eve)n (A&S)
Arwine (Debnar), Kathryn (CECH)
Aspinwall, James (Bus)
Atsalis, Theodore (CCM)
Augur, James (Eve)
Babel, Robert (CEAS)
Bagby, Joseph (CECH)
Bahlman, Howard (Eve)
Bainum, Gary (TCAC)
Bair, Roy (A&S)
Baker (Burris), Karen (A&S)
Baker (McCree), Rachel (CECH)
Balash, Albert (A&S)
Ballantine, Percy (Med)
Banks, Timothy (Eve)
Banta, Fred (Eve)
Bao, Frank (A&S)
Barcelona (Taylor), Constance (Bus)
Barker, Barbara (A&S)
Barker, Scott (Bus)
Barkley (Elder) , Alice (CECH)
Barksdale, James (CECH)
Barksdale, Norman (Bus)
Barnaky, Robert (CEAS)
Barnard, Roger (Med)
Barnett (Johnson), Cynthia (CECH)
Bash, Israella (Eve)
Bates, Donald (UCBA)
Bates, Leslie (DAAP)
Baughman, Michael (CEAS)
Baxter, Roger (Bus)
Beam, David (TCAC)
Beard, Harry (Univ)
Beardmore, Richard (CEAS)
Bearhs, Douglas (Eve)
Beaver (McDonough), Maura (UCBA)
Beck, B(Eve)rly (CECH)
Beckham, Stuart (Eve)
Bedel, Dennis (Univ)
Beebe (Zellner), Donna (UCBA)
Beem, Kenneth (A&S)
Beiting (Yost), Catherine (CAHS)
Bell (Read), Judith (A&S)
Bellingham, Roger (Eve)
Belskis, Mary (Eve)
Bentley (Strawser), Ronald (Univ)
Bergdoll, Edwin (Eve)
Berkoff, Jeffrey (CECH)
Bernard, Roger (CEAS)
Bernes, Valerie (CCM)
Bessler, Paul (Univ)
Best, Barry (Eve)
Better, Stanley (DAAP)
Betts, A. Raymond (DAAP)
Betz, Wayne (Bus)
Beyersdorfer, John (Bus)
Bicknell, Kenneth (Eve)
Bien, Ronald (Univ)
Binder, Louis (Univ)
Binkley, James (CECH)
Bissmeyer, Daniel (Eve)
Blackburn, James (CEAS)
Blair, Cheryl (Univ)
Bock, Thomas (UCBA)
Boehm (Theony), Eleanor (CECH)
Boerger (Jung), Arlene (Eve)
Bohnlein, Gary (CECH)
Bolce, Louis (A&S)
Bonar, Larry (CEAS)
Bonomini, St(Eve)n (A&S)
Borcherding (Law)rence (CECH)
Botts, Peggy (CECH)
Boudousquie (Whetsel), Julie (Bus)
Bowling, J. Paul (Bus)
Bowman, James (CECH)
Boyce, Daniel (Eve)
Brackett, Kim (Med)
Bradford, Leslie (DAAP)
Bragaw, Rexford (Law)
Brakman, Jay (CEAS)
Bramlage, Gorbett (A&S)
Brandenburg (David), Anna (CECH)
Brandt, Robert (CECH)
Brennan, Rose Marie (A&S)
Brennen, Malcolm (Eve)
Bresnahan, Hugh (A&S)
Bridgeford, William (Univ)
Bridges, James (Eve)
Brillinger, Siegfried (Eve)
Bringolf-Smith, Sylvia (Univ)
Broad, James (A&S)
Brown, Alberta (Univ)
Brown (Byrd), Bettye (Univ)
Brown, Lionel (CECH)
Browning, Jack (CECH)
Brueckner, Edward (DAAP)
Bruemmer, Louis (Bus)
Brunetto, Joseph (A&S)
Brunner, Jerold (Eve)
Bryant (Spottswood), Irene (DAAP)
Bryant, Juanita (Univ)
Buck (Gallo), Mary (CCM)
Buckley, Dennis (Law)
Buhrer (Buhrer), Karen (CAHS)
Buller, Norbert (CECH)
Burch, Michael (A&S)
Burdick, Harry (CAHS)
Burke, Bernadet (Univ)
Burke, James (CEAS)
Burkhardt, Donald (Bus)
Burress, Rodney (Bus)
(Bus)se, Bruce (Bus)
(Bus)sman, Mary (Eve)
Butz, James (Univ)
Buxton, John (Eve)
Cable, Lois (TCAC)
Cahall, Thomas (CCM)
Cahill, John (A&S)
Caldwell, Thomas (CEAS)
Cales, Frank (Bus)
Calhoun (North), Thelma (Univ)
Caliman (Johnson), Laura (CECH)
Campbell, Beatrice (CECH)
Campbell, Catherine (Eve)
Cane, Bruce (A&S)
Caplan, Stephen (Bus)
Carr, Charles (CECH)
Carrigan, John (CEAS)
Carson, Arch (A&S)
Carter, Alan (CECH)
Carter, Donald (A&S)
Caseldine, Marion (Eve)
Cassin, John (A&S)
Castelluccio, Richard (CECH)
Centa, Raymond (Eve)
Chace, James (A&S)
Champer, Leonard (A&S)
Chaney (Sandmann), Patricia (CECH)
Chapman, James (DAAP)
Chapman, Jean (CECH)
Chen, Chu (CEAS)
Chen, Pocheng (CEAS)
Chenault, Elton (CEAS)
Chernoff, Dave (A&S)
Chidester, William (CEAS)
Childers, Craig (A&S)
Chmielewski, Joseph (Bus)
Cholak, Robin (CECH)
Christiansen, Carl (CECH)
Christophersen, James (Eve)
Church, William (Law)
Cichowlas, Rita (Eve)
Cicmanec, John (Med)
Clark (Osterday), Ann (Univ)
Clark, Charles (CAHS)
Clark, David (Law)
Clark, Robert (CECH)
Clark, Thomas (Univ)
Clarke, Bernard (UCBA)
Clay, Patricia (A&S)
Clay, Roger (CEAS)
Clayton, Thomas (Eve)
Clift, Thomas (Eve)
Clingman, Charles (CEAS)
Cobb, Michael (CECH)
Cole, Donna (CECH)
Cole, Raynold (Eve)
Coleman, John (Eve)
Colley, Joseph (Eve)
Colley, Terrence (CECH)
Collier (Pitts), Lois (Nurs)
Collins, John (CECH)
Collins, William (Eve)
Combs, B(Eve)rly (UCBA)
Conlon, Patrick (Univ)
Conly, Daniel (A&S)
Connelly, Karen (A&S)
Conrad (Burns), Emily (Univ)
Considine, Francis (A&S)
Cook, Ann (Nurs)
Cook, James (Eve)
Cooke, Robert (Eve)
Cooper, Robert (Eve)
Cooper, St(Eve) (A&S)
Coors, Richard (Univ)
Cordell, David (CECH)
Cordrey, Gregory (UCBA)
Corgan, Randall (CECH)
Cormendy (Kihm), Susan (CECH)
Corson, Kathy (Univ)
Coryell, Kirby (CEAS)
Cozart, Jerome (CECH)
Crawford, James (Eve)
Crawford, Wallace (Bus)
Creager, William (Bus)
Cremer, Robert (TCAC)
Crisler, Doris (Eve)
Crombie, J. Roger (A&S)
Crosby (Hamilton), Dona (CECH)
Crowley, Robert (A&S)
Cruea, Ronald (A&S)
Culbertson, Marcia (A&S)
Cunningham, Richard (Bus)
Curie, Generose (Univ)
Curl (Sutermaster), Kathy (A&S)
Curley, Andrew (Bus)
Curnayn, Ronald (Eve)
Cusher, James (Bus)
Cushing, Robert (Eve)
Dacres, Comer (Eve)
Daigle, David (CECH)
Dainty, Louis (Eve)
Daly, William (Eve)
Daniels, Ronald (Eve)
Darkoch, Stephen (DAAP)
Daum, Kenneth (Univ)
Davidson, Gerald (CECH)
Davidson, June (CECH)
Davies, Roderick (CEAS)
Davis, Frederick (Eve)
Davis, Joseph (Eve)
Davis, Larry (CECH)
Day, James (Eve)
DeBurger, Michael (Univ)
Deis, Larry (Law)
DeLaney, Joseph (Eve)
Desalvo, John (UCBA)
Dettmer, Richard (UCBA)
DeWert (Dewert), Jacquelyn (CECH)
Dewey (Weideman), Jacquelyn (Eve)
Diamond, Peter (A&S)
Dickerson (McCollom), Dorothy (CECH)
Dicks, Douglas (Univ)
Dierken, David (CEAS)
Dill, Gordon (CEAS)
Dismukes, James (Univ)
Dixon, Royse (CECH)
Dockus (Tettenborn), Carlene (UCBA)
Dodd, Bruce (CECH)
Dolan, William (Eve)
Donahue, William (Eve)
Donovan, John (Eve)
Doten, Charles (A&S)
Doud, Patricia (Eve)
Drescher, Vincent (Univ)
Driscoll, Daniel (Eve)
Duclaux, Milton (Bus)
Duesing, Allen (CECH)
Duffey, Thomas (Bus)
Duguay (Duguay), Janet (CECH)
Dumat (Swann), Linda (Nurs)
Dumrese, Charles (CECH)
Dunham (Ruby), Diane (Univ)
Dunlap, Emma (CECH)
Dunn, Constance (CECH)
Dunn, John (CECH)
Dunseth, Robert (CECH)
Durchholz, Patricia (A&S)
Durden, Erma (Eve)
Earls, Andrew (Eve)
Early, Ronald (Bus)
Eastes (Lott), Nelda (CECH)
Eckstein, Joseph (CEAS)
Edgell (Gordon), Jane (CECH)
Edrich, Charles (Eve)
Edwards, Mary (CECH)
Effler, Robert (A&S)
Eger, Robert (Eve)
Ekstrum, Jacqueline (Univ)
Ellerhorst, John (Bus)
Elliott, Robert (Eve)
Ellis, Robert (Bus)
Elsasser (Law)rence (CECH)
Endress, Mary (CECH)
Engle, Michael (CECH)
Enzweiler, Virginia (CECH)
Epps, Billy (A&S)
Erickson, David (Bus)
Erlandson, Bruce (A&S)
Ernst, Michael (TCAC)
Escamilla, Dionisio (CECH)
Escamilla, Rosario (CECH)
Evans, Alice (TCAC)
Evans, Billie (Eve)
Evans, Charles (Pharm)
Evans, John (CEAS)
Fairall, Craig (CCM)
Falkenstein, Alois (Med)
Fannin (Pennington) , Jean (CECH)
Fansler, William (Eve)
Fantetti, Hubert (Eve)
Faris, Mary (CECH)
Farrell (Law)rence (Eve)
Farris, James (Univ)
Faulkner, James (Pharm)
Faulkner, Odessa (CECH)
Faxon, Charles (A&S)
Fecher, William (Eve)
Fehl, Allen (Eve)
Feie (Koester), Anne (DAAP)
Feie, Robert (DAAP)
Feinthel, Edward (Eve)
Felchner, William (CECH)
Fennell, Clem (CECH)
Ferguson, John (CECH)
Fernandez, George (CEAS)
Ferneding, Donna (Eve)
Ferris, William (DAAP)
Fink, Stuart (DAAP)
Fisher, Michael (Bus)
Fisher, Randall (Bus)
Fitch, Eugenia (Eve)
Fitzgerald (Mills), Marcia (CECH)
Fogwell (Bach), Sharon (CAHS)
Foley, Kathleen (Univ)
Forchione, Michael (Bus)
Foreman, Robert (Med)
Forney, George (Eve)
Foster, Ronald (CAHS)
Fowler, William (Law)
Frank, James (Bus)
Frank, Robert (CECH)
Frankel (Arenburg), Terry (Univ)
Frazier, Joe (CEAS)
Frazier, Jolene (CECH)
Frech, Robert (Univ)
Freeman, David (Bus)
Fricker, John (Eve)
Friday, James (Bus)
Frieburger, William (A&S)
Fries, David (Eve)
Fulkerson, John (Univ)
Fulton, Kenneth (A&S)
Gaffney, James (CECH)
Galbraith, Barry (Bus)
Gamble, Kathy (Law)
Gandolph, Jane (CCM)
Garman, Dean (Eve)
Garrard, Allen (CEAS)
Garson (Stanczak), Cheryl (Univ)
Gartig (Rees), Barbara (A&S)
Gartner, Edward (CEAS)
Gavurnik, Geoffrey (CCM)
Gay, Robert (Eve)
Gehring, Ronald (Bus)
Gelwicks (Hartzell), Frances (A&S)
Geroski, Marian (Eve)
Ghering, James (CEAS)
Gibson, Jay (A&S)
Gilkeson, Keith (CEAS)
Gill (McCarthy), Catherine (A&S)
Giller, Molly (CECH)
Ginn, Charles (Univ)
Ginter, Mark (Univ)
Glaspie, Janice (CECH)
Glatfelter (Lance), Lenora (CECH)
Glick, Donald (A&S)
Glidewell, Gerald (Eve)
Godar, John (A&S)
Golden, Stephen (Univ)
Golder, Mildred (UCBA)
Goode, Iris (A&S)
Goodman, William (Univ)
Goodwin, Thomas (Eve)
Gordon, Michael (Bus)
Gorman, Patrick (A&S)
Gottmer (Lynch), Mary (Univ)
Grant (Smith), Christine (CECH)
Grant, George (CEAS)
Gray, William (CEAS)
Green, Thomas (Eve)
Greer, Donald (Eve)
Groene, Donn (Bus)
Gross, Curtis (Eve)
Grubman, Ira (A&S)
Guest (Brewer), Carol (A&S)
Gundrum (Law)rence (Eve)
Guseman, Gregory (Bus)
Gustafson, Robert (A&S)
Hagarty, Daniel (Eve)
Haines, Jack (CECH)
Haines (Edgerton), Martha (A&S)
Hall (Schuler), Dorothy (CECH)
Hall, Jon (CECH)
Hamilton, William (Eve)
Hammer, Frank (Med)
Hammonds, Philip (TCAC)
Hancock (Sommers), Suzanne (CECH)
Handley, Wayne (Bus)
Hanigosky, Michael (Bus)
Hardin, Warren (CECH)
Hardy, Donald (Eve)
Harlan, Jeff (Univ)
Harris, Mary (Eve)
Harrison, Raymond (Bus)
Harrison, Roscoe (Eve)
Harsney, Karl (CCM)
Hart, Mary (A&S)
Hasselbeck, Gary (Univ)
Hattan, Wilbur (TCAC)
Hazelwood, David (Univ)
Head, Jonathan (Med)
Heheman, Robert (Eve)
Heidelman (Gillespie), Nancy (A&S)
Hellmann (Scott), Barbara (A&S)
Helton, James (Bus)
Hembree, Nelson (A&S)
Hemmerly, Rodney (CEAS)
Hensley, James (CEAS)
Heppner, Theodore (CCM)
Herbold, Robert (CECH)
Herby, Clinton (Bus)
Hercher, Ralph (Eve)
Hernton (Camper), Gloria (DAAP)
Heslar, James (Bus)
Hess, Frederick (Bus)
Hetteberg (Taylor), Carol (Nurs)
Heurich, Dennis (Eve)
Hickey, Thomas (A&S)
Hill, Hobert (Eve)
Hillard (Steele), Betty (CECH)
Hilvers-Noble (Hilvers), Mary (Univ)
Hines, Philip (Pharm)
Hinken, W. Scott (DAAP)
Hitchcock, David (CEAS)
Hofer, Ronald (Eve)
Hoffman, Charles, Hon
Hofmann, John (Law)
Holder, James (A&S)
Holman, Edward (Bus)
Holmes (Ward), Barbara (CECH)
Holmes (Hofer), Joyce (UCBA)
Holthaus, Robert (Eve)
Holtkamp (Hughes), Jane (CECH)
Holtschulte, John (CEAS)
Homoelle, Richard (Eve)
Honroth, William (Bus)
Hoobler, Michael (Eve)
Hopper, Daniel (UCBA)
Hopping, Donna (A&S)
Horton, Albert (Eve)
Horwitz, Martin (A&S)
Hoskins (Stapleton) , Teresa (TCAC)
Hospelhorn (Farley), Marcetta (CECH)
Hosty, Ruth (CECH)
House, Gary (Eve)
Howard, Shirley (CECH)
Howe, Theodore (Bus)
Hsieh, Huey-Yin (A&S)
Hulefeld, James (Bus)
Hull, Arthur (A&S)
Hull, Janet (CECH)
Hulse, Lloyd (A&S)
Humpert, Edwin (UCBA)
Humphrey, Mary (Univ)
Hunter, Joyce (Univ)
Hurst, Joel (DAAP)
Hurwitz, Jeffrey (Bus)
Huss, Sandra (CECH)
Husted, Charles (Bus)
Hutcherson, Marion (Eve)
Ingram, Ruth (Eve)
Irvine, Karla (A&S)
Irwin, Donald (CECH)
Jackman, Butch (CEAS)
Jacobs, Bertram (CECH)
Jacobs, Richard (CEAS)
Jacobs, William (Law)
Jago, John (DAAP)
Jahnigen, Robert (Eve)
James, John (CEAS)
Jang, Hoyle (CEAS)
Jelks, Angela (Univ)
Jenings, Judith (A&S)
Jenkins, Dan (Univ)
Jimison, Jeffery (CCM)
Joesting, Richard (A&S)
Johnson, Dennis (A&S)
Johnson, Eugene (CAHS)
Johnson, Faye (CCM)
Johnson, Melvin (Bus)
Johnson, Richard (CECH)
Johnston, Richard (CEAS)
Jones, David (Univ)
Jones, Donald (Univ)
Jones, Philip (CEAS)
Jones, Richard (Med)
Jones, Timothy (CECH)
Jones, William (CECH)
Jorg, Ronald (Eve)
Kabakoff, Ronald (A&S)
Kaine, John (Eve)
Kaiser, Donald (Univ)
Kapp, Robert (Eve)
Kardos, Bela (Eve)
Karpinski, Donald (A&S)
Karras, Nicholas (Univ)
Kastner, Howard (Pharm)
Kathmann, Raymond (UCBA)
Kazura, Raymond (Eve)
Keenan, Frank (CEAS)
Keith, Robert (CECH)
Kelley, Donald (CEAS)
Kelly, Marvin (Eve)
Kelsch (Schoetting), Pamela (CECH)
Kempner, Mark (DAAP)
Kendall, John (Eve)
Kennedy, Charlene (Univ)
Kennedy, William (CECH)
Kenyhercz, Thomas (A&S)
Kercsmar, David (Eve)
Kersey, Charles (Bus)
Kesse, James (Bus)
Kessen, Thomas (CECH)
Kidwell, Sue (CECH)
Kilcoyne, James (Law)
Kinane, Daniel (Law)
Kingsbery, William (DAAP)
Kirkwood (Hoffman), Linda (CECH)
Klapp (North), Deborah (Pharm)
Klein, Paul (Bus)
Kling, Allan (DAAP)
Klonne, Dennis (A&S)
Knabe, Thomas (Bus)
Knapp, Ross (CCM)
Kneidl, Theodore (Bus)
Knight, James (Eve)
Knose, Dennis (Eve)
Knotts, Lee (DAAP)
Knox, Garrie (TCAC)
Knu(Eve)n, L. Donald (Bus)
Koch, Kathy (UCBA)
Koewler, Louis (Bus)
Kohn, William (Bus)
Konter, Kenneth (CEAS)
Kothari, Atul (CEAS)
Kowatsch, Frank (Bus)
Kraeft, Carl (Bus)
Kramer, Jerome (Eve)
Krummen, Richard (Univ)
Kruse, William (CECH)
Kuether, Roger (CEAS)
Kump, William (A&S)
Kuwada, Shigeyuki (A&S)
Kuyper, Mary (CECH)
Lainhart, Floyd (Eve)
Lamb (Carter), Shirley (CECH)
Lambert, Walter (Eve)
Landers, Jerome (Univ)
Landi, Louis (DAAP)
Landwehr, William (A&S)
Langford, Robert (UCBA)
Langhammer, David (A&S)
Lantry, Lois (CECH)
Larmann, Magdalene (CECH)
Lattimore, Sandra (CECH)
Laughlin (Duncan), Gay (A&S)
Laumann, John (CEAS)
(Law)all, Robert (CEAS)
(Law)horn, Ronald (Univ)
Leach, Samuel (CECH)
Ledford, Danny (CECH)
Lee, Conrad (Eve)
Lee, James (A&S)
Lef(Eve)r, Frank (UCBA)
Lentz, Donald (CEAS)
Lentz, Joseph (Univ)
Lesh, Paul (Eve)
Leslie, Mark (Bus)
Lesser, Marc (CAHS)
Lester, Kathryn (CCM)
L(Eve)rtov, Denise, Hon
Levine, James, Hon
Lewis, Mark (Law)
Lewis, Warren (Eve)
Limestahl (Plaskett), B(Eve)rly (Nurs)
Lindholm (Luebke), Anna (CECH)
Linton, William (Eve)
Litzinger, Jerrold (CEAS)
Lobritz, Richard (Med)
Lohstroh, Robert (Univ)
London, Teri (CAHS)
Long, Haskell (Univ)
Long (Gibbs), Laurie (Univ)
Longstreth, Douglas (Univ)
Luban (Shtulman), Susan (CCM)
Luckey, Hugh (CEAS)
Luebkemann (Grell), Ursula (UCBA)
Lushbaugh, Linda (CECH)
Lyons, Anthony (Bus)
Lyons, Elvira (UCBA)
Maddox, Charlotte (CECH)
Madison, Martha (Eve)
Mahaffey (Henderson), Carolyn (CECH)
Maksimovic, Aleksander (DAAP)
Malin, James (CEAS)
Mang, Jim (CEAS)
Marks, John (Eve)
Marnell, Robert (A&S)
Marquart, Mary (CECH)
Marsh, William (CEAS)
Marshall, John (DAAP)
Marshall (Fine), Marlin (CECH)
Martin, Elmer (CEAS)
Martin, Janet (CECH)
Martin, Mark (A&S)
Martin, Robin (A&S)
Mason, William (CECH)
Massa, Merry (CECH)
Mastriani, Anthony (CCM)
Matacia, Anthony (Eve)
Mathews, John (CECH)
Matteoli, William (Eve)
Matthews (Hunt), Ginger (A&S)
Matthis, Marlyn (CECH)
Maura, Arthur (CAHS)
Maushart, Neil (Univ)
Mayer, John (Bus)
Mayer-Martin (Mayer), Donna (CCM)
Mazer, Terrence (CEAS)
McConnell, Terrance (Law)
McCreary, Shirley (Univ)
McCullough, James (CECH)
McFarland, Gary (CEAS)
McGeorge, Terry (Eve)
McGinnis, Mary (CECH)
McGrath, Patrick (Bus)
McIntire, Sarah (A&S)
McKenna, James (CECH)
McLaughlin, John (CECH)
McMahon, Richard (A&S)
McManama, Myrtle (CECH)
McMillian, Terry (CECH)
McNaul, Gregory (Bus)
McNeal, Daniel (CEAS)
McVay, Kenneth (A&S)
Mecheau, Leroy (CECH)
Meckelfresh (Fogle), Blanche (CECH)
Meckstroth, Kathleen (A&S)
Meehan, Wesley (Eve)
Meeker, Dennis (CECH)
Meeker (Baus), Laverne (CAHS)
Mehlhorn, Douglas (CEAS)
Meiners, George (Eve)
Meismer, Donald (A&S)
Menard, William (A&S)
Mendelsohn, St(Eve) (Bus)
Mendenhall, Debbie (Univ)
Mengelkamp, John (A&S)
Menninger, Karl (Univ)
Merse, Harold (Pharm)
Messer, William (Bus)
Meszaros, Joseph (Univ)
Metcalfe (Schick), Rita (CECH)
Metz, William (Bus)
Meyer, Charles (Med)
Meyer, Edward (Eve)
Meyer, Harry (A&S)
Meyer, Mary (A&S)
Micco, David (A&S)
Michel, David (Bus)
Michels, John (CECH)
Michelson, Michael (A&S)
Mick, Douglas (CECH)
Miller, Charles (DAAP)
Miller (Watkins), Connie (CAHS)
Miller, Robert (Law)
Miller, William (Eve)
Milton, Minnie (Eve)
Mims (Hensley), Laura (CECH)
Minardi, John (CEAS)
Mitchell, Gary (CEAS)
Mitchell, Michael (DAAP)
Mjelde (Burstein), Bonnie (Univ)
Moll, Michael (Eve)
Mongon, George (Bus)
Moody (Hamilton), Corinne (Eve)
Moody, Johanna (UCBA)
Moores, Lewis (A&S)
Moorstein, Ronald (CECH)
Moreno, Ruben (DAAP)
Morgan, Robert (Univ)
Morrissey, Louis (Bus)
Moseley (Dunlap), Farris (CECH)
Moss, James (Bus)
Mueller, Robert (Eve)
Mukasa, Peter (Eve)
Mullenix, Melvin (A&S)
Mullins, Arthur (A&S)
Murdock (Crews), Frances (CECH)
Murphy, Dennis (Univ)
Murray, John (Eve)
Myers (Schameus), Betty (Eve)
Nagel, Robert (A&S)
Nassauer, George (CAHS)
Neal (Adams), Barbara (UCBA)
Neal, Mary (Bus)
Neill (Eve)rett (CCM)
Nelson (Rice), Eugenia (Bus)
Nessler, Gerald (CEAS)
Neuffer (Garner), Celeste (CECH)
Newman, Eugene (Bus)
Newman, Gilbert (Eve)
Newton (Lamb), Annetta (CEAS)
Nicholas, Lucas (A&S)
Nichols, Ralph (Univ)
Niederhelman, Larry (A&S, CECH)
Niehoff (Nebolsky), Mollie (CECH)
Niemeyer (Bradley), Jean (DAAP)
Nienaber, James (CECH)
Nigl, Alfred (A&S)
Nimmo, William (A&S)
Nirschl, Ronald (A&S, CECH)
Noble, Novella (CECH)
Noe, Daniel (Bus)
Norfolk, David (CECH)
Novello, Frank (Univ)
November, Debra (Univ)
Nurre (Law)rence (Bus)
Nusekabel, Kevin (CECH)
Oaks, Gerald (CECH)
O'Bryan, Judith (CECH)
O'Dell, Milton (DAAP)
O'Hara, Roslyn (Univ)
Olds, John (DAAP)
Oliver, James (Bus)
O'Malley, Danny (Eve)
Oosting, Timothy (DAAP)
Osswald, Gary (CEAS)
Ouimette, Eugene (DAAP)
Pace, Mark (Bus)
Padgett, Morris (Bus)
Painter, Randall (UCBA)
Palmer, Mary (CECH)
Palo, Karl (A&S)
Pandorf, Donna (Univ)
Paniyiris, Criton (A&S)
Panter, Gary (Eve)
Paolo, Donald (UCBA)
Pasley, William (Eve)
Pass (Petry), Ann (Nurs)
Patton, Charles (A&S)
Patton, Wanda (CECH)
Pearl, Elaine (CAHS)
Penfield, William (Bus)
Perdikakis, Nicholas (Eve)
Perry, Thomas (Eve)
Petraglia, William (Univ)
Petrovic, Constantine (CEAS)
Petry, Donald (Eve)
Pettigrew, James (Bus)
Pettus (Lahley), Mary (CECH)
Pflanzer, Richard (Eve)
Pharo, Jerry (Eve)
Pharo, Mary (Eve)
Phillips (Davis), Sheila (Univ)
Philpott, Jeffrey (A&S)
Planitz, Arthur (CECH)
Podesta, John (Law)
Poliksa, Catherine (A&S)
Pond, Larry (DAAP)
Ponder, Truman (Eve)
Pope, Frances (Univ)
Popinski, Zenon (CEAS)
Poston, Charles (CECH)
Powell, Chris (CEAS)
Powell, Robert (UCBA)
Preyar, Chester (CECH)
Price, Edgar (Eve)
Price (Poston), Eleanor (Univ)
Price (Powell), Martha (CECH)
Price (Butler), Monie (Univ)
Prince (Brockway), Deborah (Nurs)
Proctor (Vogel), David (A&S)
Pursley (Burnett), Virginia (Eve)
Quallich, Leonard (Med)
Rafuse, Peter (DAAP)
Rahe, Thomas (CEAS)
Ranck (Bainter), Carol (CCM)
Ransberg (Donohue), Susan (CAHS)
Ratliff, William (CCM)
Ravindran, Srinivasan (Bus)
Ray, Jacob (Law)
Reagan, Michael (Eve)
Recchie, James (Law)
Reckman (Franklin), Ken (CAHS)
Redmond (Koch), Esther (CECH)
Reed, Addie (CECH)
Reed (Shemwell), Linda (A&S)
Reed, Lorraine (UCBA)
Reid, Larry (TCAC)
Reid (Fuller), Lucinda (CECH)
Reinhart, David (A&S)
Renner, Robert (CEAS)
Renner, Thomas (CECH)
Resetarits, John (Bus)
Rettig, Paul (Bus)
Rhoads, Gregory (DAAP)
Richards, Constance (A&S)
Richardson, James (Eve)
Richter (Law)rence (DAAP)
Richtmyer, Charles (Eve)
Riddle (Bloom), Margaret (Eve)
Riechers, Charles (Eve)
Rieger, Dennis (A&S)
Riehl (Voss), Eileen (A&S)
Riley, Clarence (CEAS)
Riley, James (Bus)
Rinaldo, Donald (Univ)
Rinsky, Lee (CECH)
Robers, Gary (Univ)
Roberts, Donald (A&S)
Roberts, Roy (DAAP)
Robinson, Dencie (UCBA)
Robinson (Henderson), Mary (Univ)
Roda, John (Eve)
Rohrbacher, Richard (CECH)
Roland (Buffalino), Catherine (CECH)
Roler, Gail (Univ)
Romer, Justine (CECH)
Romito, Richard (Bus)
Rose (Weinstein), Shelley (A&S)
Rosenthal, St(Eve) (Med)
Ross (Evans), Carol (Univ)
Ross, James (CEAS)
Roth, Michael (Univ)
Roth, Yale (Bus)
Rouse, Paul (Eve)
Roush, John (CCM)
Rowland, Myron (Bus)
Royalty, Richard (CECH)
Royce, James (TCAC)
Rozon, Edla (Nurs)
Ruebel, Richard (Law)
Ruehl, Gilbert (Univ)
Rupert, Roy (UCBA)
Rush, Carl (A&S)
Russo, Christopher (A&S)
Ruthen, John (CEAS)
Sala, Robert (DAAP)
Salmen, Robert (CEAS)
Salotto, B. Vincent (CEAS)
Sams, Geneva (Univ)
Samuel, David (Bus)
Sand, Louis (Eve)
Sangl, Rudolf (Bus)
Savage, Jerry (TCAC)
Sawyer, Martha (UCBA)
Sberna, Joseph (A&S)
Scanlon, Geoffrey (Eve)
Schaefer, Daniel (CEAS)
Schaim, Ross (UCBA)
Schaub, David (CCM)
Scheiderer, Stephen (Bus)
Schinaman (Worley), Barbara (CECH)
Schmidt, Frederic (CCM)
Schneder, John (Eve)
Schneider, Cathy (A&S)
Schneider (Stofle), Mary (CECH)
Schneider, Philip (Pharm)
Schneider (Lindholm), Victoria (CCM)
Schneiderman, Richard (DAAP)
Schuler, Robert (Eve)
Schultz, R (CEAS)
Schupp, Richard (CEAS)
Schuster, John (Bus)
Schutte, Stephen (Law)
Schwarberg (Sylvia), Helene (CECH)
Schwarberg, Isabelle (DAAP)
Schwarz, James (Bus)
Scott, Willie (Eve)
Scripps, C. Locke (Bus)
Sehlmeyer, Randy (Univ)
Seidner, Herbert (DAAP)
Seifert, Geraldine (CECH)
Sellers, David (A&S)
Sellers, Neal (A&S)
Selmeier (Redman) , Leslie (A&S)
Senner (Browning) , David (CECH)
Sergent, Sarah (CECH)
Setty (Kathmann) , Sylvia (A&S)
Sexton, Ronald (Bus)
Shafer, Joan (CECH)
Shafer (Green), Mary (UCBA)
Shallat, St(Eve)n (Bus)
Shapiro (Pyne), Eileen (CECH)
Sharp, Donald (Eve)
Sharpe (Rogers), Valorie (CECH)
Shaw, G. (Eve)
Shelton, David (A&S)
Shepherd, Gayle (CECH)
Sherer, Katherine (Univ)
Sherman, Robert (A&S)
Shipp, Carl (CECH)
Shultz, Robert (CEAS)
Siller, Frederick (CEAS)
Silver (Roberts), Paula (CAHS)
Simi, Randolph (Law)
Simmons, Jack (CCM)
Simms, William (Eve)
Singh, Bawa (Bus)
Singletary, James (Pharm)
Singleton, John (CEAS)
Skrocki (Brown), Patricia (CECH)
Smallwood, Donald (Eve)
Smith (Volz), Barbara (A&S)
Smith, Clifton (Univ)
Smith, Danny (CEAS)
Smith, Ernest (Univ)
Smith, Flora (CECH)
Smith, Helen (CECH)
Smith, Herbert (Eve)
Smith, Maude (CECH)
Smith, Robert (A&S)
Snyder, Phyllis (Eve)
Soltau, Hans (Law)
Souder, Hershel (Bus)
Southall, Helen (Univ)
Spaccarelli, David (Pharm)
Spaulding, Charles (CECH)
Spector, Cheryl (CECH)
Spencer, Louis (Bus)
Spickard, Albert (A&S)
Spievack (Carder), Paula (A&S)
Spinelli (Law)rence (CEAS)
Spitzmiller, George (Bus)
Spore, Barry (Med)
Sporrer, Richard (CEAS)
Springer (King), Jo (CECH)
Sprunger, Arlo (DAAP)
Spurlock, Russell (Bus)
Stafford, Gregory (Bus)
Staggenborg, Robert (A&S)
Staigl, Tedmund (A&S)
Stalnaker, Louise (CECH)
Stamcoff, Thomas (Bus)
Stamps, Leroy (Bus)
Stange, Donald (Eve)
Stapleton, Ronald (Bus)
Stargardt (Conner), Mary (A&S)
Stark, John (CEAS)
Starkey (Tompkins), Lynn (Nurs)
Stavick, Margaret (Law)
Steimle, Kenneth (Bus)
Stephens, Alma (CECH)
Stepp, Elvin (CEAS)
St(Eve)nson, James (CECH)
Stewart, Raymond (Eve)
Stith (Graber), Marian (Eve)
Stitts, Michael (Pharm)
Stoehr, Gilbert (CECH)
Stokes, Orien (Univ)
Stoll, Robert (Univ)
Stone (Lukes), Stephanie (CCM)
Storch (Mattie), B(Eve)rly (CECH)
Stratton, Thomas (Eve)
Strefelt, Cliff (CECH)
Stroup, William (Bus)
Struck (Derrick), Irma (CECH)
Stryker, Mary (Univ)
Stuebing (Maddox), Diane (Bus)
Stuhmiller, James (A&S)
Suer, Amy (DAAP)
Sullivan, Sheila (DAAP)
Sutter (Beatty), Jean (CCM)
Sutton (Rhodes), Katherine (A&S)
Tabeling, Dorothy (CECH)
Tadkod, Moha(Med) (CECH)
Tatum, Delores (CECH)
Teets, Mark (A&S)
Tegenkamp, John (A&S)
Teichman (Leubitz), Phyllis (CECH)
Tenbosch, Gerald (CAHS)
Terrell, Larry (CECH)
Thatcher, Charles (TCAC)
Theobald, Peter (A&S)
Theodoru, Edward (A&S)
Thernes, Frank (Eve)
Theuerling, Charles (Bus)
Thomas, Carolyn (CECH)
Thomas, Donald (Eve)
Thomas, James (A&S)
Thompson (Conlon), Cecilia (CECH)
Thompson, Gloria (CECH)
Thompson, James (Eve)
Thompson, John (A&S)
Thompson, Richard (Univ)
Thompson, Thorman (UCBA)
Tiano (Tanzer), Phyllis (CECH)
Timp, John (Bus)
Todd (Tvrdy), Elizabeth (Eve)
Todd, Howard (A&S)
Tomko, Michael (CECH)
Tooper, Virginia (CECH)
Torbert, Oscar (UCBA)
Townsend, Emma (CECH)
Transier, Peggy (Eve)
Trascik, Tom (Univ)
Travis, William (Med)
Tribble, Philip (Univ)
Trifilio, John (Eve)
Troth, Mary (CECH)
Trufant (Tuttle), Worthy (DAAP)
Tsung, Pei-Nan (A&S)
Tucker, Thomas (Bus)
Turner, Larry (Eve)
Tweddle (Fowler), Emily (Univ)
Valines, Henry (CECH)
VanBergen, Robert (Med)
Vanlandingham (Lehr), Deborah (Nurs)
VanLehn, David (CEAS)
Vaught, Michael (A&S)
Vearil, Wayne (Eve)
Venneman (Quantz), B(Eve)rly (A&S)
Virgil, Maynard (CEAS)
Vishnevsky, Boris (A&S)
Vogel, Edwin (CEAS)
Vogel, Herbert (CECH)
Vogel, Richard (Eve)
Vogelgesang (Wagoner), Deborah (Univ)
Vogelgesang, Gary (A&S)
Vonderhaar, John (Eve)
Voris (Weichold), Martha (Eve)
Voynovich, Daniel (Eve)
Wagner, David (Bus)
Wagner, Paul (Bus)
Wainscott, Ronald (Eve)
Wakefield, David (Eve)
Walden, Jeffrey (Eve)
Walker, Gary (Bus)
Walker, William (Eve)
Wall, Mark (Law)
Walsh, William (Eve)
Walters (Sullivan), Sharon (CECH)
Ward, Helen (Univ)
Ware, Frances (UCBA)
Ware, Richard (Univ)
Warren, Paul (CECH)
Watson, John (Eve)
Watson, Langley (Univ)
Watters (Keller), Barbara (Univ)
Watts, Michael (A&S)
Weisel, Toni (CECH)
Weiss, Terry (Med)
Welch, Matthew (CEAS)
Wellbrock, Gerald (CECH)
Wells, Coye (Bus)
Wells, Marianna (Eve)
Wells, Timothy (Eve)
Westerman, Jack (Bus)
Westphal, William (CEAS)
Wethington, Douglas (UCBA)
Whalen, Mary (CECH)
Wheeler, Mary (A&S)
Whetstone (Boyer), Sandra (CECH)
White (Uvaas), Lina (CECH)
White, Robert (Eve)
Wickemeyer (Bass), Katherine (Bus)
Widmer, Ralph (Eve)
Wike, Paul (CEAS)
Wikoff, Elizabeth (Eve)
Wilder, Carol (CECH)
Wiles, Odell (CAHS)
Wilkin, Helene (CECH)
Wilkinson, Robert (Univ)
Williams, Carl (Eve)
Williams, James (Eve)
Williams, Kathryn (CECH)
Williamson, Lon (A&S)
Williamson, Paul (CECH)
Wilson (Ruth), Glenda (A&S, CECH)
Wilson, Jessie (TCAC)
Wilson, Robert (CECH)
Wilson (Nash), Shirley (CECH)
Winterhalter, Frederick (Eve)
Winterhalter (Kohstall), Sylvia (CECH)
Wohler, Andrew (Bus)
Woida, James (UCBA)
Wolfe, Richard (CEAS)
Wood, Barry (DAAP)
Woods, Eugene (CAHS)
Wooten, Alvin (A&S)
Woroncow, Peter (Eve)
Worth, William (DAAP)
Wright, Gary (A&S)
Wyatt, Kenneth (Eve)
Yablon (Drogy), Patricia (CECH)
Yablonsky, Jack (A&S)
Yarngo, Edwin (A&S)
Yetzer, Donald (Eve)
Yockey (Lowery), Catherine (Nurs)
York, Kenneth (Bus)
Young, Robert (Eve)
Yu, Luis (A&S)
Yunker, John (Eve)
Zander, Christine (Univ)
Zarider (Fox), Shirley (A&S)
Zembrodt, David (Bus)
Zimmerman (Clark), Martha (Univ)
Zinam (Dittilo), Ida (A&S)
Zinser, Rudolph (Eve)
Zoeller, James (CECH)
Zucaro, Anthony (CECH)