Congratulations to the Class of 1972 for arriving at a great milestone as a Bearcat: 50 years since graduating from the University of Cincinnati!
Welcome to the home of the University of Cincinnati's Class of 1972! We are excited to celebrate this milestone year with you and your classmates, as we celebrate five decades since graduating from your alma mater. Looking back, this class bore witness to many watershed moments in UC and our nation's history: campus closing in 1970, the Vietnam War, the introduction of women's intercollegiate sports, welcoming astronaut Neil Armstrong to UC as a faculty member, and going from one legendary university president (Langsam) to another (Bennis).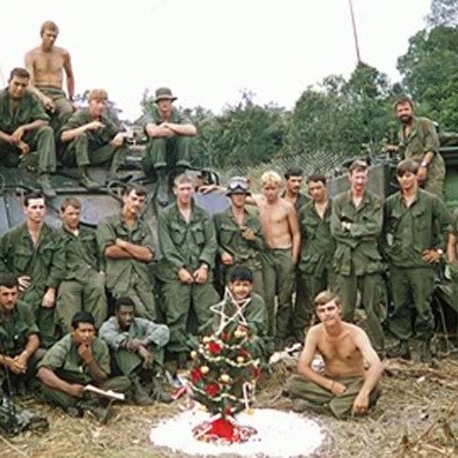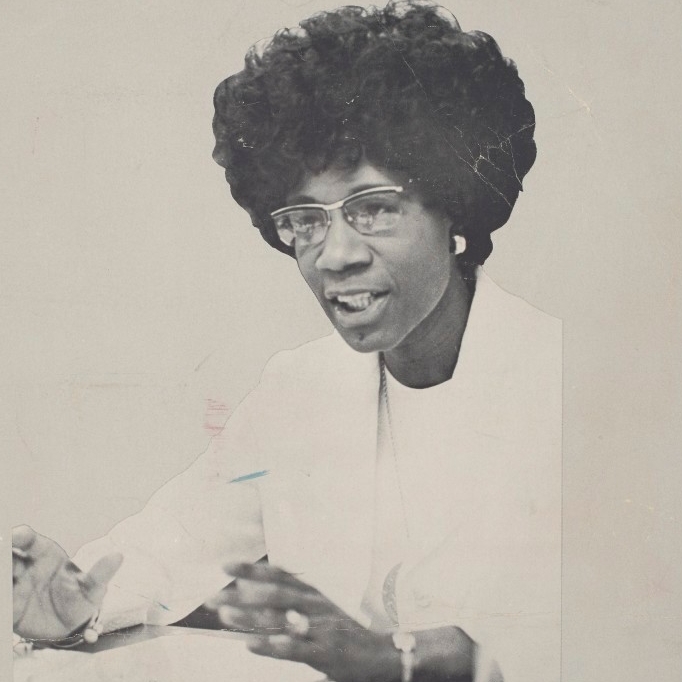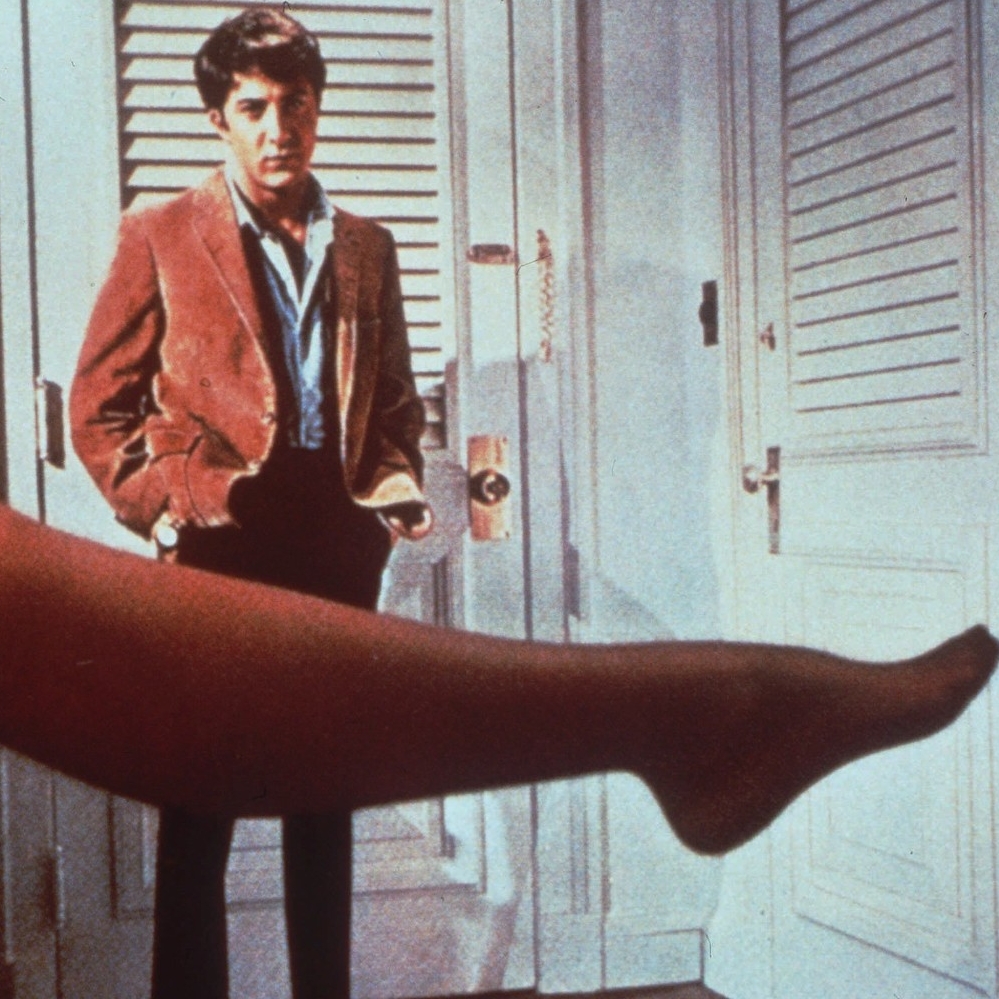 This website is designed specifically to commemorate the class of 1972 members reaching their Golden Anniversary. This webpage is one of many tools you can use to connect you back to your alma mater and to your fellow classmates. By periodically checking this site, you will find events and other engagement opportunities specifically catering to you and your interests. You are also invited to join our Golden Bearcats Society Facebook group for more up-to-date news and happenings.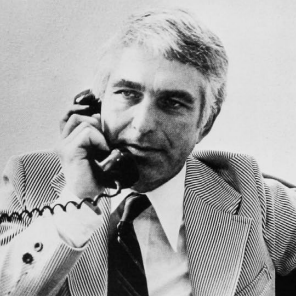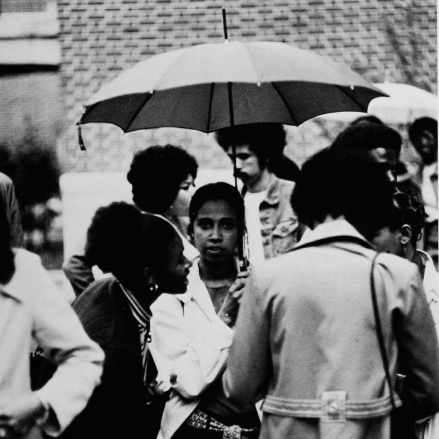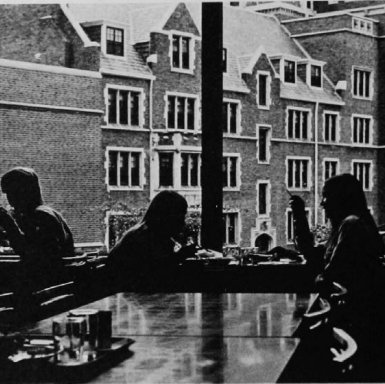 ---
Total gifts to the University
$51m
Acomb, Gordon (Bus)

Acus, Imogene (CECH)
Adams, Gregory (A&S)
Agostini, Jeane (A&S)
Ahuja, Rohit (CEAS)
Aiduk, Robert (A&S)
Albers, Louis (Eve)
Alford, Kathleen (CECH)
Allen, Larry (TCAC)
Allen, Sandra (Univ)
Allsop, Robert (Eve)
Ammann, Edward (CECH)
Amon, John (Eve)
Anderson, David (CCM)
Anderson, George (Univ)
Anderson, Lois (Eve)
Anderson, R. Nicholas (Univ)
Ansbacher, Barbara (CCM)
Anthony, Michael (Bus)
Armontrout, Jesse (CECH)
Armstrong, Robert (Eve)
Arn, Marilyn (DAAP)
Ashley, Edward (Eve)
Atkinson, Wade (Bus)
Back, Gregory (Univ)
Back, William (Eve)
Bailey, David (CEAS)
Bailey, Larry (Univ)
Bailey, William (Eve)
Baldorff, George (CEAS)
Ballew, Craig (A&S)
Ballman, Michael (A&S)
Bard, John (Bus)
Barkalow, Glenda (CECH)
Barker, William (CEAS)
Barkley, Barbara (CECH)
Barnard, Conni (Nurs)
Barney, William (Bus)
Baron, Michael (CECH)
Bartholow, David (DAAP)
Bartushintz, Thomas (DAAP)
Bauer, Robert (Bus)
Baughin, William (A&S)
Bayless, James (Pharm)
Beane, Darrell (Law)
Beardmore, Richard (CEAS)
Becker, Walter (Eve)
Begley, Frank (Bus)
Behrens, Scott (A&S)
Behrman, Maureen (CECH)
Beiler, Kathleen (CECH)
Beimesch, Bruce (A&S)
Beisner, Jane (Univ)
Belhasen, Charles (Eve)
Bell, Bruce (Med)
Bell, Kuaana (CECH)
Bell, Robert (Univ)
Bender, Randall (Eve)
Bennington, Dennis (Univ)
Benson, Harvey (A&S)
Bentley, Susan (Univ)
Berg, Daniel (Pharm)
Berlin, Robert (A&S)
Bertke, Joan (CECH)
Bertsche, Carl (CEAS)
Bertsche, Walter (Law)
Bethel, Richard (Eve)
Beyer, Lawrence (A&S)
Bieder, Ronald (A&S)
Bilka, Tassilo (Med)
Bing, Lawrence (Univ)
Binzer, John (Eve)
Bischoff, Thomas (Law)
Bissinger, Nancy (CECH)
Blackburn, Gwendolyn (TCAC)
Blackwood, John (Eve)
Blanton, Donald (Eve)
Blewitt, Frederick (Bus)
Boberg, Kenneth (Eve)
Bodenstein, William (Eve)
Bohensky, Paul (A&S)
Bootes, Steven (Univ)
Bordicks, James (Law)
Bott, Clifford (A&S)
Botts, James (Univ)
Bowman, John (CCM)
Bradford, Helen (CECH)
Bradford, Linda (CAHS)
Bradshaw, Joe (CEAS)
Brady, Philip (Law)
Brady, Ronald (Eve)
Brannon, Glenn (Eve)
Braunstein, Terry (CEAS)
Bray, Cora (Univ)
Bray, Patrick (A&S)
Briers, Marvin (A&S)
Brinkmeyer, Douglas (Bus)
Brock, James (CECH)
Broedow, Larry (Eve)
Broerman, Kenneth (Univ)
Brooks, Ronald (CECH)
Brown, David (CEAS)
Brown, Hubert (Univ)
Brown, Jane (Nurs)
Brown, Merle (Eve)
Brown, Robert (CECH)
Brown, Sue (CECH)
Bruner, Barbara (DAAP)
Bruner, Stewart (CECH)
Buckwalter, Paul (DAAP)
Bullis, Florence (CECH)
Bunte, Alan (Bus)
Burch, James (A&S)
Burkhart, Mary (CECH)
Burnett, Raymond (Eve)
Busam, Joseph (Univ)
Busker, William (Eve)
Busser, Mary (CECH)
Bussman, Frank (Eve)
Butterfield, John (Eve)
Butts, Esta (Bus)
Butz, W. Stewart (Eve)
Byington, John (Bus)
Byler, Ezra (Bus)
Caldwell, Harold (Law)
Callahan, Robert (Bus)
Calvert, Thomas (A&S)
Campbell, Thomas (Eve)
Carmichael, Nancy (Eve)
Carr, Melvin (CECH)
Carroll, James (A&S)
Carroll, Mary (Nurs)
Carroll, Sakinah (Univ)
Carter, Bonita (CAHS)
Carter, Stephen (Eve)
Cary, Michael (DAAP)
Casto, James (CECH)
Cebula, James (A&S)
Chae, Isaac (CEAS)
Chaikin, Shirley (A&S)
Chambers, Barbara (Pharm)
Chambers, Cheryl (Eve)
Chambers, Earl (Eve)
Chambers, Lorraine (CECH)
Chamblin, John (TCAC)
Chasan, Michael (Law)
Chase, Virginia (CECH)
Chatterton, Willard (UCBA)
Chernett, Jeffrey (Univ)
Cholak, Robin (CECH)
Chriswell, Michael (TCAC)
Claeys, M. Susan (CCM)
Clark, Maxine (A&S)
Clark, William (A&S)
Clawson, Warren (Eve)
Cluxton, Robert (Pharm)
Coe, James (DAAP)
Coggeshall, Joann (CECH)
Cohen, Donald (A&S)
Cohen, Frances (A&S)
Cohn, Jerry (A&S)
Cole, Jeffery (Univ)
Collins, Richard (A&S)
Commins, Judith (CECH)
Compton, Justin (Eve)
Conant, Charles (Eve)
Connelly, Timothy (CAHS)
Conners, Margaret (Eve)
Cook, Charles (UCBA)
Cook, Susan (CECH)
Cordes, Talitha (CECH)
Corum, Jacqueline (A&S)
Couch, William (Univ)
Cowherd, David (Eve)
Cox, Emma (DAAP)
Cox, Homer (Eve)
Cox, Larry (A&S)
Cox, Mary (CECH)
Cox, Sherlyn (CAHS)
Crable, Robin (UCBA)
Craft, Roger (Eve)
Crail, Wayne (CEAS)
Cramer, Carl (Law)
Crigler, Hilda (CECH)
Crompton, Cheryl (DAAP)
Crosset, Robert (CECH)
Crum, Dolores (CECH)
Culley, Patricia (A&S)
Cunningham, Barry (Eve)
Curry, Regina (CAHS)
Cushing, Michael (Bus)
Czarnecki, Dale (CEAS)
Czarnecki, Mark (CAHS)
Daniels, John (Eve)
Daroczy, Laszlo (Eve)
Dasch, Richard (A&S)
Daugherty, Earl (Bus)
Davidson, Ronald (CAHS)
Davila, David (A&S)
Davis, Donald (A&S)
Davis, Rex (CEAS)
Davis, Victor (Eve)
de la Vega, William (Eve)
Dean, Taylor (Eve)
Deepe, Deborah (A&S)
Dees, James (A&S)
Delaney, James (A&S)
Dellecave, Nick (DAAP)
Deweel, Michael (Univ)
Dewey, Wendell (UCBA)
Dins, Carl (CEAS)
Dixon, Donald (Eve)
Dolf, Ruby (CECH)
Donnelly, Michael (Eve)
Donny, Hershel (CEAS)
Doyle, Gary (CCM)
Dreier, Frank (Bus)
Dressler, Robert (Bus)
Dreyer, Robert (Eve)
Dreyfuss, Jerome (DAAP)
Dubuque, Gregory (CEAS)
Dunlap, Ellen (CECH)
Dunn, Craig (CCM)
Dunn, Derek (CAHS)
Dutz, Gordon (Eve)
Dykes, Guy (UCBA)
Eanes, Marian (CECH)
Early, Richard (CAHS)
Eckert, Terry (CEAS)
Edgecomb, Karen (A&S)
Edie, Floyd (Eve)
Efe, Jean (A&S)
Eichhold, Thomas (A&S)
Eken, James (Eve)
Elam, Carl (CEAS)
Elick, Michael (CEAS)
Ellis, Duke (A&S)
Ellis, Joseph (A&S)
Ellis, Patricia (CCM)
Elson, Howard (Med)
Emmert, Glen (Eve)
Emmons, Melvin (Univ)
Endress, Mary (CECH)
Englert, John (Eve)
Eppensteiner, Ralph (A&S)
Eppes, Ora (Univ)
Erion, Earl (A&S)
Espelage, William (CECH)
Estep, Thomas (DAAP)
Estes, Kenneth (Eve)
Evans, David (A&S)
Eveleigh, Mary (Eve)
Ezring, Irene (A&S)
Fabing, Howard (Bus)
Fabing, Raymond (DAAP)
Fahrer, Kimberly (A&S)
Farmer, Suzanne (UCBA)
Fasbender, Patricia (Univ)
Feldman, Jerry (A&S)
Ferguson, George (Eve)
Ferguson, John (Univ)
Fetterolf, Scott (A&S)
Fey, Deborah (CECH)
Field, Richard (A&S)
Finkelstein, Jeffrey (Bus)
Finkelstein, Saul (Bus)
Firestone, Robert (CCM)
Fischer, Daniel (Bus)
Fischer, Mary (CECH)
Fisher, Barry (A&S)
Fishman, Sari (CECH)
Fisse, Lawrence (UCBA)
Fite, Stanley (Eve)
Fitzpatrick, Kerry (Eve)
Fitzpatrick, Patrick (Bus)
Flanders, Gary (A&S)
Fleischman, Henry (Univ)
Flowers, Don (Eve)
Foppe, Bernard (UCBA)
Forrest, Walter (Eve)
Foster, Lillian (Univ)
Fox, Howard (UCBA)
Fransecky, Roger (A&S)
Frater, James (CEAS)
Freeman, Earl (Eve)
Freese, Gerald (Bus)
Friedman, Louis (Bus)
Friedman, Philip (CEAS)
Fulton, Gerald (TCAC)
Fussner, Lloyd (Eve)
Gabbert, Janice (A&S)
Gacnik, Carol (Nurs)
Gahn, Bruce (CEAS)
Galicky, John (CECH)
Gard, Howard (A&S)
Geiger, Bruce (A&S)
Geraci, Julie (CAHS)
Gerdes, Robert (Eve)
Gerke, Virginia (CECH)
Gibbs, John (CCM)
Gibson, Carolyn (A&S)
Gill, Nancy (CECH)
Giuseffi, Jerome (CECH)
Giuseffi, Mark (A&S)
Glaspie, Henry (UCBA)
Glier, James (A&S)
Gobrecht, Penny (CAHS)
Goldberg, Arlene (CAHS)
Goldberg, Merle (CCM)
Goosey, David (CEAS)
Gorman, James (Eve)
Gouge, Anda (CECH)
Gough, Catherine (Law)
Grady, Nancy (CECH)
Graeser, C. (Eve)
Grant, Stephen (CEAS)
Gravenkemper, Robert (Eve)
Graves, Mary (Eve)
Gray, Robert (CEAS)
Green, Kathleen (Nurs)
Grimes, Embry (CECH)
Grobstein, Gene (A&S)
Groppe, Keith (CECH)
Grossi, Joan (Univ)
Grote, Warren (CEAS)
Gugino, Yvonne (CEAS)
Guthrie, Carol (A&S)
Haas, Maurice (Bus)
Haas, Norman (Eve)
Haders, William (A&S)
Haft, James (Law)
Hagen, William (Eve)
Hahn, Dwight (CEAS)
Haley, Mary (A&S)
Halfhill, David (CECH)
Hall, Clayton (CECH)
Hall, John (Eve)
Hallett, Joseph (A&S)
Hamm, Mary (CECH)
Hammond, Robert (CCM)
Haney, George (A&S)
Harpen, Patrick (UCBA)
Harris, Elizabeth (Nurs)
Hasenour, Mary (Eve)
Hatcher, Bruce (UCBA)
Havens, Vera (CECH)
Hawkins, Karen (CECH)
Hawkins, Robert (Eve)
Haynes, Becky (A&S)
Head, Clarence (CECH)
Hebert, Elizabeth (DAAP)
Heenan, James (Law)
Hehl, Jerry (Eve)
Heideman, Richard (Eve)
Helmick, Dennis (Law)
Hendrickson, Moscoe (Univ)
Hendy, Gerard (Eve)
Hendy, Paul (Eve)
Hensel, John (CECH)
Hensler, Benton (A&S)
Hensley, Russell (Bus)
Henson, Douglas (Law)
Hericks, Harry (CEAS)
Herman, Martin (Bus)
Hernton, Gloria (Nurs)
Hertenstein, August (Bus)
Herweh, William (UCBA)
Hesselbrock, Marie (Bus)
Hesselbrock, Richard (Eve)
Heyne, Roland (Eve)
Hibler, Robert (DAAP)
High, Guila (Eve)
Hill, Charles (A&S)
Hill, Raymond (A&S)
Hillard, Hazel (CECH)
Hilsinger, David (UCBA)
Hixenbaugh, John (Eve)
Ho, James Shou-Yien (CEAS)
Hoegler, Mary (Eve)
Hoffmann, Clifford (A&S)
Hogan, Robert (Law)
Hopple, Graeme (CECH)
Hornschemeier, Timothy (CECH)
Horst, Carl (Eve)
Houston, Russell (Eve)
Howard, George (Eve)
Howard, James (CECH)
Howell, Barry (Univ)
Howell, Thomas (CEAS)
Hrnyak, Nick (CECH)
Hsieh, Tsung (CEAS)
Hughes, Daniel (Bus)
Hume, William (Bus)
Hundley, Phillip (UCBA)
Hunter, Richard (Eve)
Hurwitz, Jeffrey (Bus)
Iltis, Ruth (CAHS)
Ingram, Bruce (Bus)
Ingram, Minnie (Univ)
Inlow, Lawrence (Bus)
Irwin, Phyllis (Univ)
Isaacs, Jake (CECH)
Jackson, Bernard (Bus)
Jacob, Gary (Bus)
Jacobs, Larry (CEAS)
Jacobs, Odessa (Eve)
Jaffe, Edward (Med)
Jahnigen, Dennis (A&S)
Jeffcott, William (Bus)
Jenkins, Herbert (Eve)
Jess, Harry (Eve)
Joering, Everard (CEAS)
Johnson, David (CAHS)
Johnson, Gary (DAAP)
Johnson, Irene (Eve)
Johnson, June (Nurs)
Johnson, Keith (CCM)
Johnston, Thomas (CEAS)
Jolley, William (CECH)
Jones, Gilbert (CECH)
Jones, Jean (CECH)
Jones, Jody (Univ)
Jones, Thomas (CECH)
Jones, Thomas (Univ)
Jones, Walter (CECH)
Jordan, James (DAAP)
Judd, Clarence (Bus)
Judd, Donna (DAAP)
Kain, James (DAAP)
Kalb, Thomas (CEAS)
Kanzler, Walter (A&S)
Kaplan, Stanley (CECH)
Karwan, Richard (Pharm)
Karwisch, Paul (Eve)
Katz, Amy (CECH)
Keller, Ray (CEAS)
Kelley, Cathaline (CECH)
Kelley, John (Eve)
Kelley, Ronald (Bus)
Kelly, Lynn (CEAS)
Kendrick, John (CCM)
Kennebruew, Elva (CECH)
Kennedy, Lee (Bus)
Kershner, Glen (Bus)
Kiefel-Hickenlooper, Cathy (UCBA)
Kimble, Milton (Eve)
Kinal, Gloria (CECH)
King, Paul (Bus)
Kinnett, Thomas (Bus)
Kinsley, Edwin (Eve)
Kinzie, Paul (CECH)
Kiser, Mary (Pharm)
Klar, Robert (CEAS)
Klerks, Ernest (Eve)
Knab, Lawrence (CEAS)
Kneidl, Theodore (Bus)
Knoll, Marcia (CECH)
Knueven, Joseph (Eve)
Knust, Susan (Nurs)
Koch, Raymond (Eve)
Koepfle, Regina (CECH)
Kohler, Joseph (Bus)
Korte, Robert (Eve)
Kott, Janet (A&S)
Kotz, Eugene (A&S)
Kranes, Rose (Eve)
Kreindler, Thomas (Med)
Kreuter, Carolyn (Univ)
Kroger, Joseph (Bus)
Kruse, William (Univ)
Kuebler, Franklin (CECH)
Kugele, Ronald (CEAS)
Kulesza, George (Bus)
Kulle, Thomas (A&S)
Kuras, James (CECH)
Kutler, Stuart (Med)
Kuznetsky, Joyce (CECH)
Lake, Larry (CEAS)
Lambert, Thomas (CECH)
LaNier, Marshall (A&S)
Lanning, Everett (Eve)
Lanter, Steven (A&S)
Latscha, Juanita (Eve)
Lattimore, Sandra (Univ)
Laurence, Kenneth (Eve)
Leckinger, Paul (A&S)
Lederer, Cynthia (DAAP)
LeLieuvre, Robert (A&S)
Leonard, Ben (Bus)
Leonard, Diane (A&S)
Lepple, Stanley (Bus)
Leugers, George (Bus)
Levin, Barbara (CECH)
Levine, Michael (Bus)
Lex, Kenneth (CEAS)
Lillie, Earl (Eve)
Lind, Carl (Eve)
Lind, Thomas (Eve)
Lipsky, Jeffrey (A&S)
Liss, Geoffrey (A&S)
Listermann, J. Michael (CEAS)
Litt, Judith (A&S)
Locke, Karen (A&S)
Lockett, Edward (Univ)
Loewengart, Michael (Law)
Loft, David (Med)
Long, Judith (CCM)
Looney, Peter (Bus)
Lopp, Kenneth (DAAP)
Louie, Jack (CEAS)
Lowe, Dorothy (Eve)
Lucas, Philip (TCAC)
Ludwig, John (Bus)
Ludwig, Lawrence (Eve)
Luebbers, Fredrick (Univ)
Luken, William (Univ)
Lutes, David (Bus)
Luthy, Walter (Eve)
Lutz, Patricia (CECH)
Lysaght, Christine (CECH)
Mackzum, Michael (Bus)
Mahan, Daniel (Eve)
Mailander, Joanne (CECH)
Maley, Melvin (Eve)
Manegold, Barbara (DAAP)
Manny, John (UCBA)
Marfut, Kenneth (CEAS)
Marino, William (Eve)
Marks, John (Eve)
Martin, Mark (A&S)
Marzano, Lydia (Pharm)
Matson, Charles (CEAS)
Maurer, Joyce (CCM)
Mayer, John (Univ)
Mcavoy, William (CECH)
McBreen, Bruce (Eve)
McCandless, Richard (A&S)
McCann, Clarence (DAAP)
McCarren, Jacquelyn (CAHS)
McClain, Mark (Univ)
McCormick, Mary (Eve)
McCuiston, Frederick (CEAS)
McDonald, Mary (A&S)
McDowell, James (CEAS)
McElroy, Guy (DAAP)
McGregor, Thomas (A&S)
McHale, Edward (UCBA)
McHendry, James (A&S)
McInnis, John (CECH)
McKee, Richard (Bus)
McKelvey, Carol (CAHS)
McKinney, Betty (DAAP)
McLeaster, Lucy (CECH)
McNally, Gerard (A&S)
McNaul, Gregory (Bus)
McSwigan, Charles (Eve)
Mebs, Roberta (A&S)
Meier, James (A&S)
Meinshausen, Donald (Bus)
Mekus, Christopher (DAAP)
Melville, Warren (CEAS)
Mennes, Lenard (Univ)
Merkl, John (CECH)
Merrick, Robert (Eve)
Meyer, Gloria (CECH)
Meyer, Walter (Med)
Meyer-Russ, Linda (CCM)
Middleton, Larry (Eve)
Milbury, H. Roxanna (DAAP)
Miles, John (Eve)
Miller, Daniel (Bus)
Miller, Eleanor (Nurs)
Miller, Lileth (CECH)
Miller, Russel (A&S)
Millikin, Robert (Eve)
Milner, Edmund (Univ)
Minda, Walter (UCBA)
Minshall, James (CEAS)
Mofield, James (Bus)
Moler, Donald (Eve)
Momi, Amarjit (Bus)
Montgomery, Lillian (CECH)
Mooar, Charles (A&S)
Moore, Robert (CECH)
Moorstein, Ronald (Univ)
Moran, Michael (A&S)
Morrison, William (Eve)
Morse, Mary (DAAP)
Moss, Paul (CECH)
Moxley, Arthur (CECH)
Moyer, Charmian (CECH)
Mucci, Giovanni (CECH)
Muckerheide, Janet (Eve)
Mueller, Jack (CECH)
Muething, Thomas (Eve)
Mullins, Michael (A&S)
Mummert, Leroy (UCBA)
Munger, Robert (A&S)
Murphy, William (CECH)
Myers, Vernon (A&S)
Nahigyan, Bruce (Eve)
Neblett, Ronald (CECH)
Nelson, Brian (Eve)
Nemann, Paul (Law)
Nessler, Gerald (CEAS)
Neville, Gary (CECH)
Newman, Robert (A&S)
Newsome, Eliot (A&S)
Nichol, Dorothy (CECH)
Niehaus, William (Eve)
Noel, Carl (A&S)
Nolte, Larry (Eve)
Novotni, Carol (CECH)
Nowlin, Eric (A&S)
Nugent, Eugene (A&S)
O'Brien, Patricia (CAHS)
O'Connor, Lawrence (Eve)
Oden, Joseph (A&S)
Oehler, James (UCBA)
Olecki, Elizabeth (CECH)
Olson, Thomas (Bus)
Orlando, Albert (Eve)
Ostroff, Curt (Bus)
Owen, Victoria (CECH)
Owens, Brent (Eve)
Owens, William (UCBA)
Page, Isaac (Univ)
Pallenik, Gary (Bus)
Palmer, Paul (UCBA)
Parrish, Rose (Nurs)
Patterson, Harry (Bus)
Paulsen, Kenneth (A&S)
Pauly, Joseph (UCBA)
Pavey, Martha (TCAC)
Pearl, Elaine (Univ)
Pearson, Gwendolyn (Univ)
Pease, Isaac (A&S)
Peddicord, Laura (A&S)
Pellegrino, Samuel (Eve)
Penrod, Doris (CECH)
Perez, Anita (A&S)
Petering, G. Louise (CECH)
Petricola, David (A&S)
Phillips, James (A&S)
Phillips, James (UCBA)
Pitts, Virginia (A&S)
Place, Patricia (Univ)
Polk, Robert (CEAS)
Pomeroy, Katherine (Nurs)
Ponting, Joseph (CAHS)
Pope, William (A&S)
Porter, Joseph (Univ)
Posner, Roberta (A&S)
Post, Amy (CECH)
Postell, Dolorys (Eve)
Powell, Chris (CEAS)
Powers, Barbara (DAAP)
Pranschke, Joyce (CECH)
Price, Benjamin (Eve)
Price, Debra (CECH)
Price, Edgar (Eve)
Price, Ernestine (CECH)
Purcell, Kevin (Bus)
Purichia, Nicholas (A&S)
Pusack, Lucy (CECH)
Quitter, Gerald (Eve)
Rabe, Karin (A&S)
Rabe, Ronald (Univ)
Rae, Jeanette (CCM)
Raible, Roberta (CECH)
Ralls-Sellers, Eddie (DAAP)
Rasor, Charles (A&S)
Raterman, William (Bus)
Rayburn, Jerry (Eve)
Reckseit, Joan (A&S)
Redder, Kathryn (UCBA)
Reed, Allene (Eve)
Reed, Mary (Nurs)
Reed, Patricia (CAHS)
Reid, Anthony (A&S)
Rentschler, Larry (A&S)
Reynolds, Carol (CECH)
Reynolds, Claudine (CECH)
Rickabaugh, Charles (Eve)
Riechers, Ronald (A&S)
Riedel, Anthony (CEAS)
Riesenberg, Paul (Eve)
Riley, Michael (A&S)
Riley, Patricia (A&S)
Robbe, Lawrence (Eve)
Robbins, James (Eve)
Roberts, Carrimarie (UCBA)
Roberts, Geraldine (Univ)
Roberts, Katherine (CAHS)
Robinson, Evelyn (CECH)
Roesner, Lee (CEAS)
Rogers, Howard (CECH)
Rogers, Paul (CCM)
Rogers, Walter (Eve)
Roomann, Raja (CAHS)
Roos, Rodney (Univ)
Rosario, Eugenio (Eve)
Rose, Wanda (CECH)
Rotte, Stephen (Bus)
Rottweiler, Richard (Eve)
Royalty, Dennis (Bus)
Rucker, Arnold (CECH)
Rudolph, Craig (UCBA)
Ruebel, James (A&S)
Ruehlmann, John (Univ)
Ruffin, Quincy (Univ)
Rugh, Brian (CEAS)
Runkle, Beverly (CECH)
Russell, Earl (Eve)
Russell, Randy (TCAC)
Russo, Anthony (Univ)
Ryan, Michael (Univ)
Sack, Frances (Univ)
Samad, Thomas (Univ)
Sambur, Elise (DAAP)
Satchwell, Willmere (Eve)
Sauter, Michael (A&S)
Sawka, Jerome (CEAS)
Schaedle, Jerome (A&S)
Schafer, Nancy (CECH)
Scheck, Richard (Eve)
Scheetz, Stewart (Eve)
Schefe, James (DAAP)
Schiebe, Gerald (CEAS)
Schlesinger, Dale (Bus)
Schlie, Daniel (Med)
Schmidt, Richard (Bus)
Schmitt, Gerald (Eve)
Schmitt, Michael (Bus)
Schneider, Kenneth (CECH)
Schneider, Paul (CEAS)
Schneider, Stephen (Bus)
Schoettelkotte, Michael (DAAP)
Schreiner, Charlynn (Pharm)
Schroeder, John (Bus)
Schroeder, Paul (Eve)
Seger, Michael (A&S)
Seidner, Peter (A&S)
Selke, Donald (Eve)
Sells, Halloway (A&S)
Seta, Joseph (CECH)
Shalley, Regis (CCM)
Shannon, Clyde (Bus)
Sharp, Susan (CCM)
Shelnutt, Eve (A&S)
Shepherd, Pat (A&S)
Shepherd, Philip (CEAS)
Shiffman, George (Bus)
Shiveley, Howard (TCAC)
Silberman, Harold (Med)
Silver, Karen (CECH)
Simmons, Barbara (CECH)
Sims, Patricia (UCBA)
Sinkfield, Alfreda (UCBA)
Sithole, Masipula (A&S)
Sittason, Jeffrey (CECH)
Slaton, Gerald (Bus)
Sloan, Harrison (Univ)
Smith, Gary (CEAS)
Smith, Grace (CECH)
Smith, John (Eve)
Smith, Lucee (CECH)
Smith, Robert (A&S)
Smith, William (Bus)
Snell, Alan (A&S)
Snow, Charles (A&S)
Snyder, John (Eve)
Soldano, Patrick (Bus)
Souder, Hershel (Bus)
Sparke, Karen (CECH)
Sparkman, Jane (Pharm)
Spencer, Scott (CECH)
Spillman, Gail (CCM)
Spurrier, Douglas (Eve)
Stacey, Mary (UCBA)
Stall, Thomas (CEAS)
Stara, Patricia (CECH)
Starmer, Robert (A&S)
Starr, Aeriwentha (CECH)
Steeneck, Robert (CEAS)
Stein, Richard (A&S)
Steinberg, Janice (A&S)
Stern, Errol (Med)
Stevens, Dan (Univ)
Stewart, Paul (Bus)
Stier, Margaret (CECH)
Stolzenberger, Robert (A&S)
Storck, Gerald (CECH)
Strasser, Mary (A&S)
Strawn, Jean (CECH)
Stromberg, Charles (A&S)
Strong, John (A&S)
Stubbs, Charles (Univ)
Sugrue, Debora (A&S)
Sukumarabandhu, Kamthorn (A&S)
Sullivan, Catherine (Nurs)
Sullivan, Robert (CEAS)
Summers, Steve (Bus)
Sutton, Carroll (CECH)
Svetlik, Jozef (Eve)
Sylva, Bobbye (CECH)
Szuhay, Lawrence (CEAS)
Tate, John (Law)
Taylor, Sheila (CECH)
Teichman, Herman (A&S)
Temple, Michael (Univ)
Terrell, Nellie (CECH)
Thatcher, David (Bus)
Thatcher, Perry (Eve)
Thaxton, John (CECH)
Theodore, George (CECH)
Thies, William (CECH)
Thomas, Louis (A&S)
Thomas, William (Eve)
Thompson, Euna (CCM)
Thompson, Jenny (DAAP)
Thompson, John (A&S)
Thompson, Susan (A&S)
Thorstensen, Peter (CEAS)
Todorov, Raymond (Eve)
Topmiller, Patricia (Univ)
Trauth, John (CEAS)
Travis, Levonia (Univ)
Tredway, Jane (CECH)
Triplett, Ernie (CECH)
Tuttle, Betty (CECH)
Udell, Budd (CCM)
Umbach, Dale (A&S)
Unger, Diana (Bus)
Valentine, Shirley (CCM)
Vehr, John (Bus)
Vennemann, Jerry (Bus)
Verkley, Joseph (Eve)
Vikmanis, Juris (CEAS)
Voelker, Keith (Bus)
Voellmecke, Carl (Eve)
Volz, Helen (CECH)
Voskuhl, John (Law)
Voss, Robert (Eve)
Waddell, Russell (Bus)
Wagner, David (DAAP)
Wagner, Esther (Eve)
Wagner, George (Eve)
Wagner, Peter (A&S)
Walker, H. Lawson (Bus)
Walker, Nellie (Univ)
Walker, Robert (TCAC)
Wall, Hugh (Law)
Walton, Arthur (DAAP)
Wambsgans, Greg (Bus)
Wang, Tsung (CEAS)
Wardlow, Sarah (CECH)
Warren, Thomas (UCBA)
Warshawsky, David (A&S)
Waters, Nelda (CECH)
Waters, Richard (Bus)
Waters, Ronald (Eve)
Watkins, Gary (A&S)
Watts, Elaine (Bus)
Wauligman, Deborah (A&S)
Wauligman, Deborah (CECH)
Webb, Aniko (CECH)
Webb, Marilyn (Bus)
Webb, Phillip (CECH)
Weber, Gregory (Med)
Weber, Maureen (A&S)
Weddington, Millie (Univ)
Wegenhart, Beverly (UCBA)
Wehking, Ralph (Eve)
Weidinger, Robert (CECH)
Weiner, Michael (Med)
Weingart, Kenneth (Bus)
Weis, Betty (CECH)
Weisgerber, Frank (CEAS)
Wells, James (Med)
Werner, James (CCM)
Whaley, Mae (CAHS)
Wheat, Chris (CECH)
White, Stephen (CCM)
Whitis, Dennis (CEAS)
Wiegand, Laurence (A&S)
Wiethe, Michael (Law)
Wilburn, E. Jean (UCBA)
Wildermuth, Geri (Eve)
Wile, Lloyd (Eve)
Wiles, Nancy (CECH)
Wiles, Odell (Eve)
Wilkening, Thomas (CEAS)
Williams, Annabelle (Eve)
Williams, Edith (A&S)
Williams, Ernest (DAAP)
Williams, Rosalind (A&S)
Williams, Ruby (CECH)
Williams, Saundra (CECH)
Williamson, Gloria (Eve)
Williamson, Paul (A&S)
Willis, Linda (Nurs)
Willis, Richard (A&S)
Wilson, John (CAHS)
Wilson, Sandra (A&S)
Wilson, William (CAHS)
Windham, Joe (CEAS)
Woellner, David (Bus)
Wolfe, Jerome (A&S)
Wolffe, Edward (UCBA)
Woo, Mu (A&S)
Wood, Barbara (CECH)
Wood, John (A&S)
Woodly, Robert (CECH)
Woroncow, Peter (Eve)
Wright, David (CEAS)
Wright, Eric (Bus)
Yakimow, Arthur (Eve)
Yamada, Paul (CEAS)
Yeager, David (CECH)
Yost, Frank (Eve)
Young, Cynthia (CCM)
Young, Frances (Nurs)
Young, Maryetta (DAAP)
Yust, Paul (CEAS)
Zaferes, Thomas (A&S)
Zihlman, Donald (A&S)
Zimmerman, Kim (CCM)
Zimmerman, Raymond (CEAS)
Zinser, Thoedore (CAHS)
Zumwalde, Ralph (Eve)