Congratulations to the Class of 1972 for arriving at a great milestone as a Bearcat: 50 years since graduating from the University of Cincinnati!
Welcome to the home of the University of Cincinnati's Class of 1972! We are excited to celebrate this milestone year with you and your classmates, as we celebrate five decades since graduating from your alma mater. Looking back, this class bore witness to many watershed moments in UC and our nation's history: campus closing in 1970, the Vietnam War, the introduction of women's intercollegiate sports, welcoming astronaut Neil Armstrong to UC as a faculty member, and going from one legendary university president (Langsam) to another (Bennis).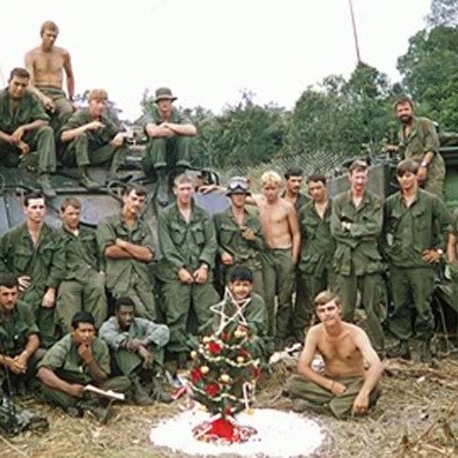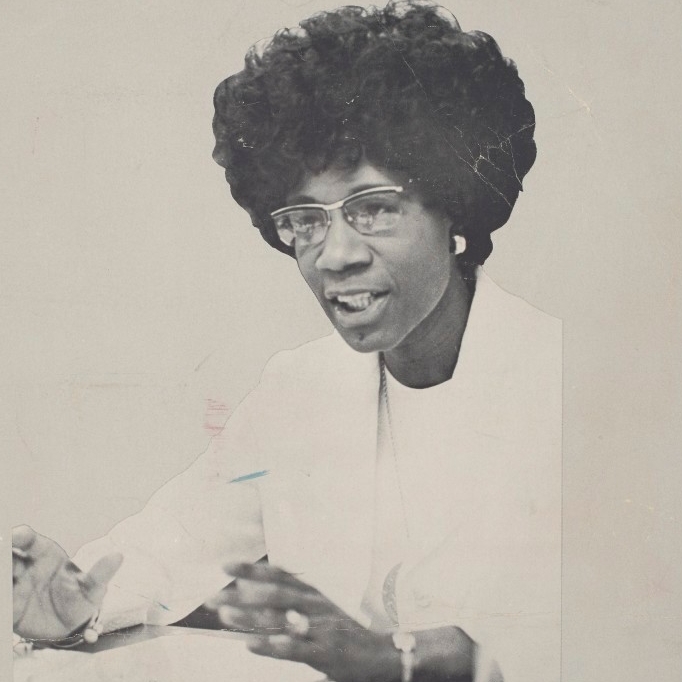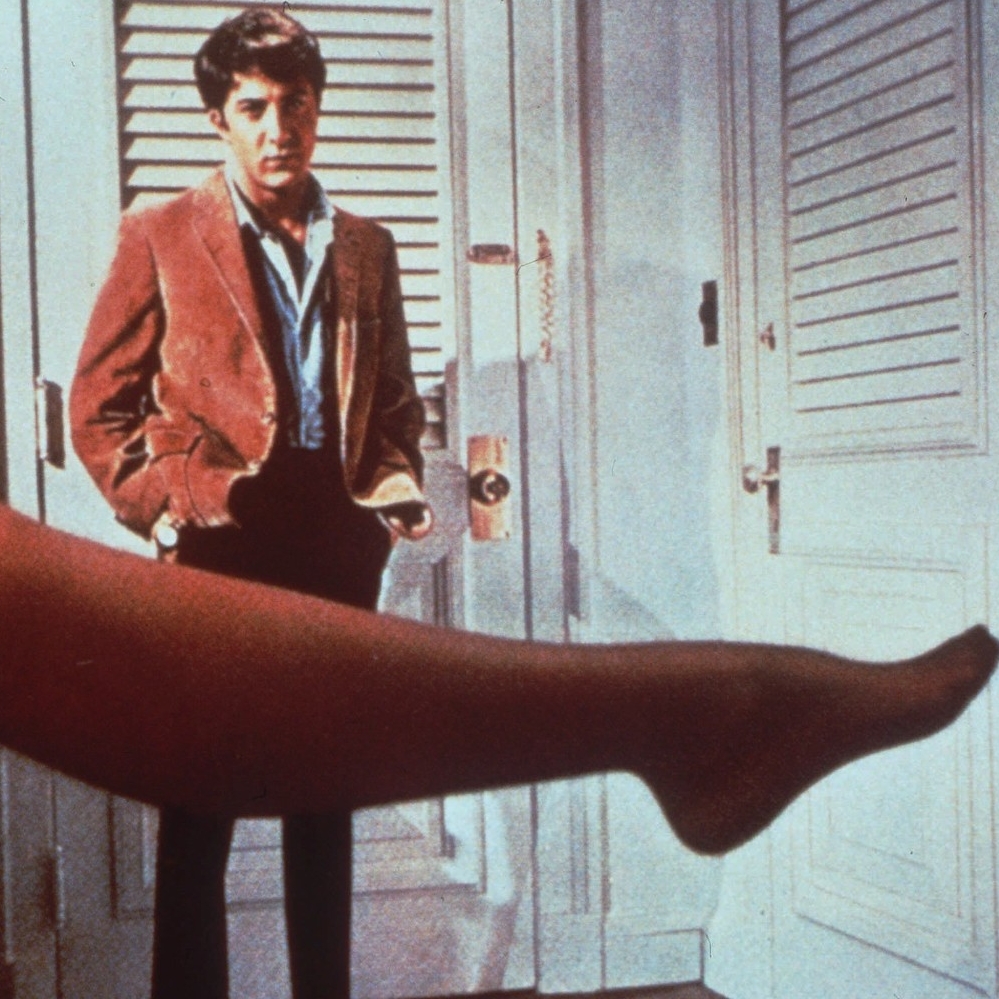 This website is designed specifically to commemorate the class of 1972 members reaching their Golden Anniversary. This webpage is one of many tools you can use to connect you back to your alma mater and to your fellow classmates. By periodically checking this site, you will find events and other engagement opportunities specifically catering to you and your interests. As the COVID-19 pandemic still hinders our ability to meet in person, this site will give you up-to-date information on future experiences. You are also invited to join our Golden Bearcats Society Facebook group for more up-to-date news and happenings.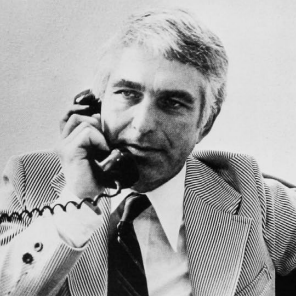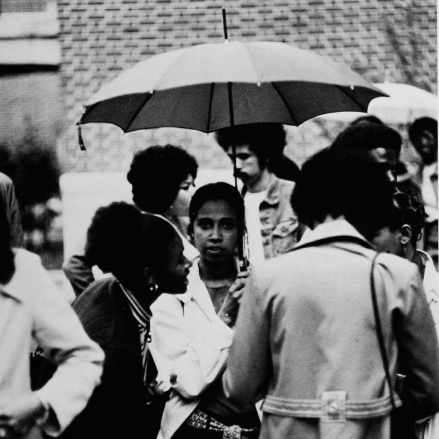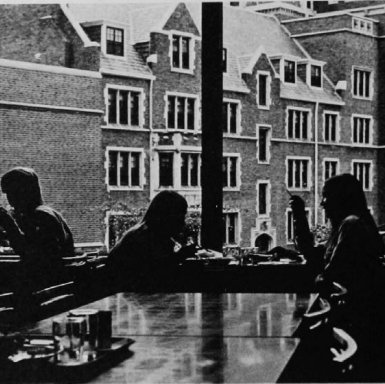 UC Class of 1972 50th Anniversary Reunion
Saturday, April 9, 2022
10:30 a.m. – 2 p.m.
Graduate Cincinnati Hotel (formerly the Kingsgate Marriott)
151 Goodman Drive,
Cincinnati OH 45219
$50 per person
The UC Alumni Association welcomes back all Bearcats in the class of 1972 to celebrate five decades since graduating from the University of Cincinnati! This event is created to give members of the class the opportunity to reminisce on their time as students, strengthen the bonds between classmates, and to experience how the University of Cincinnati is moving into its third century of excellence in education.

During the event, members of the class will be inducted into the Golden Bearcats Society, one of UC's most sacred of communities, representing all living alumni who graduated at least a half-century ago. As a part of the induction ceremony, participants will receive their official Golden Bearcats Society pin and certificate.

Registration for the reunion is $50 and includes brunch, adult beverages, entertainment, and covered parking. Please contact Justin Gibson, Program Director for Diversity Outreach and Engagement, at (513) 556-4312 or email Justin Gibson for questions.
---
Total gifts to the University
$51m
Acomb, Gordon (Bus)

Acus, Imogene (CECH)
Adams, Gregory (A&S)
Agostini, Jeane (A&S)
Ahuja, Rohit (CEAS)
Aiduk, Robert (A&S)
Albers, Louis (Eve)
Alford, Kathleen (CECH)
Allen, Larry (TCAC)
Allen, Sandra (Univ)
Allsop, Robert (Eve)
Ammann, Edward (CECH)
Amon, John (Eve)
Anderson, David (CCM)
Anderson, George (Univ)
Anderson, Lois (Eve)
Anderson, R. Nicholas (Univ)
Ansbacher, Barbara (CCM)
Anthony, Michael (Bus)
Armontrout, Jesse (CECH)
Armstrong, Robert (Eve)
Arn, Marilyn (DAAP)
Ashley, Edward (Eve)
Atkinson, Wade (Bus)
Back, Gregory (Univ)
Back, William (Eve)
Bailey, David (CEAS)
Bailey, Larry (Univ)
Bailey, William (Eve)
Baldorff, George (CEAS)
Ballew, Craig (A&S)
Ballman, Michael (A&S)
Bard, John (Bus)
Barkalow, Glenda (CECH)
Barker, William (CEAS)
Barkley, Barbara (CECH)
Barnard, Conni (Nurs)
Barney, William (Bus)
Baron, Michael (CECH)
Bartholow, David (DAAP)
Bartushintz, Thomas (DAAP)
Bauer, Robert (Bus)
Baughin, William (A&S)
Bayless, James (Pharm)
Beane, Darrell (Law)
Beardmore, Richard (CEAS)
Becker, Walter (Eve)
Begley, Frank (Bus)
Behrens, Scott (A&S)
Behrman, Maureen (CECH)
Beiler, Kathleen (CECH)
Beimesch, Bruce (A&S)
Beisner, Jane (Univ)
Belhasen, Charles (Eve)
Bell, Bruce (Med)
Bell, Kuaana (CECH)
Bell, Robert (Univ)
Bender, Randall (Eve)
Bennington, Dennis (Univ)
Benson, Harvey (A&S)
Bentley, Susan (Univ)
Berg, Daniel (Pharm)
Berlin, Robert (A&S)
Bertke, Joan (CECH)
Bertsche, Carl (CEAS)
Bertsche, Walter (Law)
Bethel, Richard (Eve)
Beyer, Lawrence (A&S)
Bieder, Ronald (A&S)
Bilka, Tassilo (Med)
Bing, Lawrence (Univ)
Binzer, John (Eve)
Bischoff, Thomas (Law)
Bissinger, Nancy (CECH)
Blackburn, Gwendolyn (TCAC)
Blackwood, John (Eve)
Blanton, Donald (Eve)
Blewitt, Frederick (Bus)
Boberg, Kenneth (Eve)
Bodenstein, William (Eve)
Bohensky, Paul (A&S)
Bootes, Steven (Univ)
Bordicks, James (Law)
Bott, Clifford (A&S)
Botts, James (Univ)
Bowman, John (CCM)
Bradford, Helen (CECH)
Bradford, Linda (CAHS)
Bradshaw, Joe (CEAS)
Brady, Philip (Law)
Brady, Ronald (Eve)
Brannon, Glenn (Eve)
Braunstein, Terry (CEAS)
Bray, Cora (Univ)
Bray, Patrick (A&S)
Briers, Marvin (A&S)
Brinkmeyer, Douglas (Bus)
Brock, James (CECH)
Broedow, Larry (Eve)
Broerman, Kenneth (Univ)
Brooks, Ronald (CECH)
Brown, David (CEAS)
Brown, Hubert (Univ)
Brown, Jane (Nurs)
Brown, Merle (Eve)
Brown, Robert (CECH)
Brown, Sue (CECH)
Bruner, Barbara (DAAP)
Bruner, Stewart (CECH)
Buckwalter, Paul (DAAP)
Bullis, Florence (CECH)
Bunte, Alan (Bus)
Burch, James (A&S)
Burkhart, Mary (CECH)
Burnett, Raymond (Eve)
Busam, Joseph (Univ)
Busker, William (Eve)
Busser, Mary (CECH)
Bussman, Frank (Eve)
Butterfield, John (Eve)
Butts, Esta (Bus)
Butz, W. Stewart (Eve)
Byington, John (Bus)
Byler, Ezra (Bus)
Caldwell, Harold (Law)
Callahan, Robert (Bus)
Calvert, Thomas (A&S)
Campbell, Thomas (Eve)
Carmichael, Nancy (Eve)
Carr, Melvin (CECH)
Carroll, James (A&S)
Carroll, Mary (Nurs)
Carroll, Sakinah (Univ)
Carter, Bonita (CAHS)
Carter, Stephen (Eve)
Cary, Michael (DAAP)
Casto, James (CECH)
Cebula, James (A&S)
Chae, Isaac (CEAS)
Chaikin, Shirley (A&S)
Chambers, Barbara (Pharm)
Chambers, Cheryl (Eve)
Chambers, Earl (Eve)
Chambers, Lorraine (CECH)
Chamblin, John (TCAC)
Chasan, Michael (Law)
Chase, Virginia (CECH)
Chatterton, Willard (UCBA)
Chernett, Jeffrey (Univ)
Cholak, Robin (CECH)
Chriswell, Michael (TCAC)
Claeys, M. Susan (CCM)
Clark, Maxine (A&S)
Clark, William (A&S)
Clawson, Warren (Eve)
Cluxton, Robert (Pharm)
Coe, James (DAAP)
Coggeshall, Joann (CECH)
Cohen, Donald (A&S)
Cohen, Frances (A&S)
Cohn, Jerry (A&S)
Cole, Jeffery (Univ)
Collins, Richard (A&S)
Commins, Judith (CECH)
Compton, Justin (Eve)
Conant, Charles (Eve)
Connelly, Timothy (CAHS)
Conners, Margaret (Eve)
Cook, Charles (UCBA)
Cook, Susan (CECH)
Cordes, Talitha (CECH)
Corum, Jacqueline (A&S)
Couch, William (Univ)
Cowherd, David (Eve)
Cox, Emma (DAAP)
Cox, Homer (Eve)
Cox, Larry (A&S)
Cox, Mary (CECH)
Cox, Sherlyn (CAHS)
Crable, Robin (UCBA)
Craft, Roger (Eve)
Crail, Wayne (CEAS)
Cramer, Carl (Law)
Crigler, Hilda (CECH)
Crompton, Cheryl (DAAP)
Crosset, Robert (CECH)
Crum, Dolores (CECH)
Culley, Patricia (A&S)
Cunningham, Barry (Eve)
Curry, Regina (CAHS)
Cushing, Michael (Bus)
Czarnecki, Dale (CEAS)
Czarnecki, Mark (CAHS)
Daniels, John (Eve)
Daroczy, Laszlo (Eve)
Dasch, Richard (A&S)
Daugherty, Earl (Bus)
Davidson, Ronald (CAHS)
Davila, David (A&S)
Davis, Donald (A&S)
Davis, Rex (CEAS)
Davis, Victor (Eve)
de la Vega, William (Eve)
Dean, Taylor (Eve)
Deepe, Deborah (A&S)
Dees, James (A&S)
Delaney, James (A&S)
Dellecave, Nick (DAAP)
Deweel, Michael (Univ)
Dewey, Wendell (UCBA)
Dins, Carl (CEAS)
Dixon, Donald (Eve)
Dolf, Ruby (CECH)
Donnelly, Michael (Eve)
Donny, Hershel (CEAS)
Doyle, Gary (CCM)
Dreier, Frank (Bus)
Dressler, Robert (Bus)
Dreyer, Robert (Eve)
Dreyfuss, Jerome (DAAP)
Dubuque, Gregory (CEAS)
Dunlap, Ellen (CECH)
Dunn, Craig (CCM)
Dunn, Derek (CAHS)
Dutz, Gordon (Eve)
Dykes, Guy (UCBA)
Eanes, Marian (CECH)
Early, Richard (CAHS)
Eckert, Terry (CEAS)
Edgecomb, Karen (A&S)
Edie, Floyd (Eve)
Efe, Jean (A&S)
Eichhold, Thomas (A&S)
Eken, James (Eve)
Elam, Carl (CEAS)
Elick, Michael (CEAS)
Ellis, Duke (A&S)
Ellis, Joseph (A&S)
Ellis, Patricia (CCM)
Elson, Howard (Med)
Emmert, Glen (Eve)
Emmons, Melvin (Univ)
Endress, Mary (CECH)
Englert, John (Eve)
Eppensteiner, Ralph (A&S)
Eppes, Ora (Univ)
Erion, Earl (A&S)
Espelage, William (CECH)
Estep, Thomas (DAAP)
Estes, Kenneth (Eve)
Evans, David (A&S)
Eveleigh, Mary (Eve)
Ezring, Irene (A&S)
Fabing, Howard (Bus)
Fabing, Raymond (DAAP)
Fahrer, Kimberly (A&S)
Farmer, Suzanne (UCBA)
Fasbender, Patricia (Univ)
Feldman, Jerry (A&S)
Ferguson, George (Eve)
Ferguson, John (Univ)
Fetterolf, Scott (A&S)
Fey, Deborah (CECH)
Field, Richard (A&S)
Finkelstein, Jeffrey (Bus)
Finkelstein, Saul (Bus)
Firestone, Robert (CCM)
Fischer, Daniel (Bus)
Fischer, Mary (CECH)
Fisher, Barry (A&S)
Fishman, Sari (CECH)
Fisse, Lawrence (UCBA)
Fite, Stanley (Eve)
Fitzpatrick, Kerry (Eve)
Fitzpatrick, Patrick (Bus)
Flanders, Gary (A&S)
Fleischman, Henry (Univ)
Flowers, Don (Eve)
Foppe, Bernard (UCBA)
Forrest, Walter (Eve)
Foster, Lillian (Univ)
Fox, Howard (UCBA)
Fransecky, Roger (A&S)
Frater, James (CEAS)
Freeman, Earl (Eve)
Freese, Gerald (Bus)
Friedman, Louis (Bus)
Friedman, Philip (CEAS)
Fulton, Gerald (TCAC)
Fussner, Lloyd (Eve)
Gabbert, Janice (A&S)
Gacnik, Carol (Nurs)
Gahn, Bruce (CEAS)
Galicky, John (CECH)
Gard, Howard (A&S)
Geiger, Bruce (A&S)
Geraci, Julie (CAHS)
Gerdes, Robert (Eve)
Gerke, Virginia (CECH)
Gibbs, John (CCM)
Gibson, Carolyn (A&S)
Gill, Nancy (CECH)
Giuseffi, Jerome (CECH)
Giuseffi, Mark (A&S)
Glaspie, Henry (UCBA)
Glier, James (A&S)
Gobrecht, Penny (CAHS)
Goldberg, Arlene (CAHS)
Goldberg, Merle (CCM)
Goosey, David (CEAS)
Gorman, James (Eve)
Gouge, Anda (CECH)
Gough, Catherine (Law)
Grady, Nancy (CECH)
Graeser, C. (Eve)
Grant, Stephen (CEAS)
Gravenkemper, Robert (Eve)
Graves, Mary (Eve)
Gray, Robert (CEAS)
Green, Kathleen (Nurs)
Grimes, Embry (CECH)
Grobstein, Gene (A&S)
Groppe, Keith (CECH)
Grossi, Joan (Univ)
Grote, Warren (CEAS)
Gugino, Yvonne (CEAS)
Guthrie, Carol (A&S)
Haas, Maurice (Bus)
Haas, Norman (Eve)
Haders, William (A&S)
Haft, James (Law)
Hagen, William (Eve)
Hahn, Dwight (CEAS)
Haley, Mary (A&S)
Halfhill, David (CECH)
Hall, Clayton (CECH)
Hall, John (Eve)
Hallett, Joseph (A&S)
Hamm, Mary (CECH)
Hammond, Robert (CCM)
Haney, George (A&S)
Harpen, Patrick (UCBA)
Harris, Elizabeth (Nurs)
Hasenour, Mary (Eve)
Hatcher, Bruce (UCBA)
Havens, Vera (CECH)
Hawkins, Karen (CECH)
Hawkins, Robert (Eve)
Haynes, Becky (A&S)
Head, Clarence (CECH)
Hebert, Elizabeth (DAAP)
Heenan, James (Law)
Hehl, Jerry (Eve)
Heideman, Richard (Eve)
Helmick, Dennis (Law)
Hendrickson, Moscoe (Univ)
Hendy, Gerard (Eve)
Hendy, Paul (Eve)
Hensel, John (CECH)
Hensler, Benton (A&S)
Hensley, Russell (Bus)
Henson, Douglas (Law)
Hericks, Harry (CEAS)
Herman, Martin (Bus)
Hernton, Gloria (Nurs)
Hertenstein, August (Bus)
Herweh, William (UCBA)
Hesselbrock, Marie (Bus)
Hesselbrock, Richard (Eve)
Heyne, Roland (Eve)
Hibler, Robert (DAAP)
High, Guila (Eve)
Hill, Charles (A&S)
Hill, Raymond (A&S)
Hillard, Hazel (CECH)
Hilsinger, David (UCBA)
Hixenbaugh, John (Eve)
Ho, James Shou-Yien (CEAS)
Hoegler, Mary (Eve)
Hoffmann, Clifford (A&S)
Hogan, Robert (Law)
Hopple, Graeme (CECH)
Hornschemeier, Timothy (CECH)
Horst, Carl (Eve)
Houston, Russell (Eve)
Howard, George (Eve)
Howard, James (CECH)
Howell, Barry (Univ)
Howell, Thomas (CEAS)
Hrnyak, Nick (CECH)
Hsieh, Tsung (CEAS)
Hughes, Daniel (Bus)
Hume, William (Bus)
Hundley, Phillip (UCBA)
Hunter, Richard (Eve)
Hurwitz, Jeffrey (Bus)
Iltis, Ruth (CAHS)
Ingram, Bruce (Bus)
Ingram, Minnie (Univ)
Inlow, Lawrence (Bus)
Irwin, Phyllis (Univ)
Isaacs, Jake (CECH)
Jackson, Bernard (Bus)
Jacob, Gary (Bus)
Jacobs, Larry (CEAS)
Jacobs, Odessa (Eve)
Jaffe, Edward (Med)
Jahnigen, Dennis (A&S)
Jeffcott, William (Bus)
Jenkins, Herbert (Eve)
Jess, Harry (Eve)
Joering, Everard (CEAS)
Johnson, David (CAHS)
Johnson, Gary (DAAP)
Johnson, Irene (Eve)
Johnson, June (Nurs)
Johnson, Keith (CCM)
Johnston, Thomas (CEAS)
Jolley, William (CECH)
Jones, Gilbert (CECH)
Jones, Jean (CECH)
Jones, Jody (Univ)
Jones, Thomas (CECH)
Jones, Thomas (Univ)
Jones, Walter (CECH)
Jordan, James (DAAP)
Judd, Clarence (Bus)
Judd, Donna (DAAP)
Kain, James (DAAP)
Kalb, Thomas (CEAS)
Kanzler, Walter (A&S)
Kaplan, Stanley (CECH)
Karwan, Richard (Pharm)
Karwisch, Paul (Eve)
Katz, Amy (CECH)
Keller, Ray (CEAS)
Kelley, Cathaline (CECH)
Kelley, John (Eve)
Kelley, Ronald (Bus)
Kelly, Lynn (CEAS)
Kendrick, John (CCM)
Kennebruew, Elva (CECH)
Kennedy, Lee (Bus)
Kershner, Glen (Bus)
Kiefel-Hickenlooper, Cathy (UCBA)
Kimble, Milton (Eve)
Kinal, Gloria (CECH)
King, Paul (Bus)
Kinnett, Thomas (Bus)
Kinsley, Edwin (Eve)
Kinzie, Paul (CECH)
Kiser, Mary (Pharm)
Klar, Robert (CEAS)
Klerks, Ernest (Eve)
Knab, Lawrence (CEAS)
Kneidl, Theodore (Bus)
Knoll, Marcia (CECH)
Knueven, Joseph (Eve)
Knust, Susan (Nurs)
Koch, Raymond (Eve)
Koepfle, Regina (CECH)
Kohler, Joseph (Bus)
Korte, Robert (Eve)
Kott, Janet (A&S)
Kotz, Eugene (A&S)
Kranes, Rose (Eve)
Kreindler, Thomas (Med)
Kreuter, Carolyn (Univ)
Kroger, Joseph (Bus)
Kruse, William (Univ)
Kuebler, Franklin (CECH)
Kugele, Ronald (CEAS)
Kulesza, George (Bus)
Kulle, Thomas (A&S)
Kuras, James (CECH)
Kutler, Stuart (Med)
Kuznetsky, Joyce (CECH)
Lake, Larry (CEAS)
Lambert, Thomas (CECH)
LaNier, Marshall (A&S)
Lanning, Everett (Eve)
Lanter, Steven (A&S)
Latscha, Juanita (Eve)
Lattimore, Sandra (Univ)
Laurence, Kenneth (Eve)
Leckinger, Paul (A&S)
Lederer, Cynthia (DAAP)
LeLieuvre, Robert (A&S)
Leonard, Ben (Bus)
Leonard, Diane (A&S)
Lepple, Stanley (Bus)
Leugers, George (Bus)
Levin, Barbara (CECH)
Levine, Michael (Bus)
Lex, Kenneth (CEAS)
Lillie, Earl (Eve)
Lind, Carl (Eve)
Lind, Thomas (Eve)
Lipsky, Jeffrey (A&S)
Liss, Geoffrey (A&S)
Listermann, J. Michael (CEAS)
Litt, Judith (A&S)
Locke, Karen (A&S)
Lockett, Edward (Univ)
Loewengart, Michael (Law)
Loft, David (Med)
Long, Judith (CCM)
Looney, Peter (Bus)
Lopp, Kenneth (DAAP)
Louie, Jack (CEAS)
Lowe, Dorothy (Eve)
Lucas, Philip (TCAC)
Ludwig, John (Bus)
Ludwig, Lawrence (Eve)
Luebbers, Fredrick (Univ)
Luken, William (Univ)
Lutes, David (Bus)
Luthy, Walter (Eve)
Lutz, Patricia (CECH)
Lysaght, Christine (CECH)
Mackzum, Michael (Bus)
Mahan, Daniel (Eve)
Mailander, Joanne (CECH)
Maley, Melvin (Eve)
Manegold, Barbara (DAAP)
Manny, John (UCBA)
Marfut, Kenneth (CEAS)
Marino, William (Eve)
Marks, John (Eve)
Martin, Mark (A&S)
Marzano, Lydia (Pharm)
Matson, Charles (CEAS)
Maurer, Joyce (CCM)
Mayer, John (Univ)
Mcavoy, William (CECH)
McBreen, Bruce (Eve)
McCandless, Richard (A&S)
McCann, Clarence (DAAP)
McCarren, Jacquelyn (CAHS)
McClain, Mark (Univ)
McCormick, Mary (Eve)
McCuiston, Frederick (CEAS)
McDonald, Mary (A&S)
McDowell, James (CEAS)
McElroy, Guy (DAAP)
McGregor, Thomas (A&S)
McHale, Edward (UCBA)
McHendry, James (A&S)
McInnis, John (CECH)
McKee, Richard (Bus)
McKelvey, Carol (CAHS)
McKinney, Betty (DAAP)
McLeaster, Lucy (CECH)
McNally, Gerard (A&S)
McNaul, Gregory (Bus)
McSwigan, Charles (Eve)
Mebs, Roberta (A&S)
Meier, James (A&S)
Meinshausen, Donald (Bus)
Mekus, Christopher (DAAP)
Melville, Warren (CEAS)
Mennes, Lenard (Univ)
Merkl, John (CECH)
Merrick, Robert (Eve)
Meyer, Gloria (CECH)
Meyer, Walter (Med)
Meyer-Russ, Linda (CCM)
Middleton, Larry (Eve)
Milbury, H. Roxanna (DAAP)
Miles, John (Eve)
Miller, Daniel (Bus)
Miller, Eleanor (Nurs)
Miller, Lileth (CECH)
Miller, Russel (A&S)
Millikin, Robert (Eve)
Milner, Edmund (Univ)
Minda, Walter (UCBA)
Minshall, James (CEAS)
Mofield, James (Bus)
Moler, Donald (Eve)
Momi, Amarjit (Bus)
Montgomery, Lillian (CECH)
Mooar, Charles (A&S)
Moore, Robert (CECH)
Moorstein, Ronald (Univ)
Moran, Michael (A&S)
Morrison, William (Eve)
Morse, Mary (DAAP)
Moss, Paul (CECH)
Moxley, Arthur (CECH)
Moyer, Charmian (CECH)
Mucci, Giovanni (CECH)
Muckerheide, Janet (Eve)
Mueller, Jack (CECH)
Muething, Thomas (Eve)
Mullins, Michael (A&S)
Mummert, Leroy (UCBA)
Munger, Robert (A&S)
Murphy, William (CECH)
Myers, Vernon (A&S)
Nahigyan, Bruce (Eve)
Neblett, Ronald (CECH)
Nelson, Brian (Eve)
Nemann, Paul (Law)
Nessler, Gerald (CEAS)
Neville, Gary (CECH)
Newman, Robert (A&S)
Newsome, Eliot (A&S)
Nichol, Dorothy (CECH)
Niehaus, William (Eve)
Noel, Carl (A&S)
Nolte, Larry (Eve)
Novotni, Carol (CECH)
Nowlin, Eric (A&S)
Nugent, Eugene (A&S)
O'Brien, Patricia (CAHS)
O'Connor, Lawrence (Eve)
Oden, Joseph (A&S)
Oehler, James (UCBA)
Olecki, Elizabeth (CECH)
Olson, Thomas (Bus)
Orlando, Albert (Eve)
Ostroff, Curt (Bus)
Owen, Victoria (CECH)
Owens, Brent (Eve)
Owens, William (UCBA)
Page, Isaac (Univ)
Pallenik, Gary (Bus)
Palmer, Paul (UCBA)
Parrish, Rose (Nurs)
Patterson, Harry (Bus)
Paulsen, Kenneth (A&S)
Pauly, Joseph (UCBA)
Pavey, Martha (TCAC)
Pearl, Elaine (Univ)
Pearson, Gwendolyn (Univ)
Pease, Isaac (A&S)
Peddicord, Laura (A&S)
Pellegrino, Samuel (Eve)
Penrod, Doris (CECH)
Perez, Anita (A&S)
Petering, G. Louise (CECH)
Petricola, David (A&S)
Phillips, James (A&S)
Phillips, James (UCBA)
Pitts, Virginia (A&S)
Place, Patricia (Univ)
Polk, Robert (CEAS)
Pomeroy, Katherine (Nurs)
Ponting, Joseph (CAHS)
Pope, William (A&S)
Porter, Joseph (Univ)
Posner, Roberta (A&S)
Post, Amy (CECH)
Postell, Dolorys (Eve)
Powell, Chris (CEAS)
Powers, Barbara (DAAP)
Pranschke, Joyce (CECH)
Price, Benjamin (Eve)
Price, Debra (CECH)
Price, Edgar (Eve)
Price, Ernestine (CECH)
Purcell, Kevin (Bus)
Purichia, Nicholas (A&S)
Pusack, Lucy (CECH)
Quitter, Gerald (Eve)
Rabe, Karin (A&S)
Rabe, Ronald (Univ)
Rae, Jeanette (CCM)
Raible, Roberta (CECH)
Ralls-Sellers, Eddie (DAAP)
Rasor, Charles (A&S)
Raterman, William (Bus)
Rayburn, Jerry (Eve)
Reckseit, Joan (A&S)
Redder, Kathryn (UCBA)
Reed, Allene (Eve)
Reed, Mary (Nurs)
Reed, Patricia (CAHS)
Reid, Anthony (A&S)
Rentschler, Larry (A&S)
Reynolds, Carol (CECH)
Reynolds, Claudine (CECH)
Rickabaugh, Charles (Eve)
Riechers, Ronald (A&S)
Riedel, Anthony (CEAS)
Riesenberg, Paul (Eve)
Riley, Michael (A&S)
Riley, Patricia (A&S)
Robbe, Lawrence (Eve)
Robbins, James (Eve)
Roberts, Carrimarie (UCBA)
Roberts, Geraldine (Univ)
Roberts, Katherine (CAHS)
Robinson, Evelyn (CECH)
Roesner, Lee (CEAS)
Rogers, Howard (CECH)
Rogers, Paul (CCM)
Rogers, Walter (Eve)
Roomann, Raja (CAHS)
Roos, Rodney (Univ)
Rosario, Eugenio (Eve)
Rose, Wanda (CECH)
Rotte, Stephen (Bus)
Rottweiler, Richard (Eve)
Royalty, Dennis (Bus)
Rucker, Arnold (CECH)
Rudolph, Craig (UCBA)
Ruebel, James (A&S)
Ruehlmann, John (Univ)
Ruffin, Quincy (Univ)
Rugh, Brian (CEAS)
Runkle, Beverly (CECH)
Russell, Earl (Eve)
Russell, Randy (TCAC)
Russo, Anthony (Univ)
Ryan, Michael (Univ)
Sack, Frances (Univ)
Samad, Thomas (Univ)
Sambur, Elise (DAAP)
Satchwell, Willmere (Eve)
Sauter, Michael (A&S)
Sawka, Jerome (CEAS)
Schaedle, Jerome (A&S)
Schafer, Nancy (CECH)
Scheck, Richard (Eve)
Scheetz, Stewart (Eve)
Schefe, James (DAAP)
Schiebe, Gerald (CEAS)
Schlesinger, Dale (Bus)
Schlie, Daniel (Med)
Schmidt, Richard (Bus)
Schmitt, Gerald (Eve)
Schmitt, Michael (Bus)
Schneider, Kenneth (CECH)
Schneider, Paul (CEAS)
Schneider, Stephen (Bus)
Schoettelkotte, Michael (DAAP)
Schreiner, Charlynn (Pharm)
Schroeder, John (Bus)
Schroeder, Paul (Eve)
Seger, Michael (A&S)
Seidner, Peter (A&S)
Selke, Donald (Eve)
Sells, Halloway (A&S)
Seta, Joseph (CECH)
Shalley, Regis (CCM)
Shannon, Clyde (Bus)
Sharp, Susan (CCM)
Shelnutt, Eve (A&S)
Shepherd, Pat (A&S)
Shepherd, Philip (CEAS)
Shiffman, George (Bus)
Shiveley, Howard (TCAC)
Silberman, Harold (Med)
Silver, Karen (CECH)
Simmons, Barbara (CECH)
Sims, Patricia (UCBA)
Sinkfield, Alfreda (UCBA)
Sithole, Masipula (A&S)
Sittason, Jeffrey (CECH)
Slaton, Gerald (Bus)
Sloan, Harrison (Univ)
Smith, Gary (CEAS)
Smith, Grace (CECH)
Smith, John (Eve)
Smith, Lucee (CECH)
Smith, Robert (A&S)
Smith, William (Bus)
Snell, Alan (A&S)
Snow, Charles (A&S)
Snyder, John (Eve)
Soldano, Patrick (Bus)
Souder, Hershel (Bus)
Sparke, Karen (CECH)
Sparkman, Jane (Pharm)
Spencer, Scott (CECH)
Spillman, Gail (CCM)
Spurrier, Douglas (Eve)
Stacey, Mary (UCBA)
Stall, Thomas (CEAS)
Stara, Patricia (CECH)
Starmer, Robert (A&S)
Starr, Aeriwentha (CECH)
Steeneck, Robert (CEAS)
Stein, Richard (A&S)
Steinberg, Janice (A&S)
Stern, Errol (Med)
Stevens, Dan (Univ)
Stewart, Paul (Bus)
Stier, Margaret (CECH)
Stolzenberger, Robert (A&S)
Storck, Gerald (CECH)
Strasser, Mary (A&S)
Strawn, Jean (CECH)
Stromberg, Charles (A&S)
Strong, John (A&S)
Stubbs, Charles (Univ)
Sugrue, Debora (A&S)
Sukumarabandhu, Kamthorn (A&S)
Sullivan, Catherine (Nurs)
Sullivan, Robert (CEAS)
Summers, Steve (Bus)
Sutton, Carroll (CECH)
Svetlik, Jozef (Eve)
Sylva, Bobbye (CECH)
Szuhay, Lawrence (CEAS)
Tate, John (Law)
Taylor, Sheila (CECH)
Teichman, Herman (A&S)
Temple, Michael (Univ)
Terrell, Nellie (CECH)
Thatcher, David (Bus)
Thatcher, Perry (Eve)
Thaxton, John (CECH)
Theodore, George (CECH)
Thies, William (CECH)
Thomas, Louis (A&S)
Thomas, William (Eve)
Thompson, Euna (CCM)
Thompson, Jenny (DAAP)
Thompson, John (A&S)
Thompson, Susan (A&S)
Thorstensen, Peter (CEAS)
Todorov, Raymond (Eve)
Topmiller, Patricia (Univ)
Trauth, John (CEAS)
Travis, Levonia (Univ)
Tredway, Jane (CECH)
Triplett, Ernie (CECH)
Tuttle, Betty (CECH)
Udell, Budd (CCM)
Umbach, Dale (A&S)
Unger, Diana (Bus)
Valentine, Shirley (CCM)
Vehr, John (Bus)
Vennemann, Jerry (Bus)
Verkley, Joseph (Eve)
Vikmanis, Juris (CEAS)
Voelker, Keith (Bus)
Voellmecke, Carl (Eve)
Volz, Helen (CECH)
Voskuhl, John (Law)
Voss, Robert (Eve)
Waddell, Russell (Bus)
Wagner, David (DAAP)
Wagner, Esther (Eve)
Wagner, George (Eve)
Wagner, Peter (A&S)
Walker, H. Lawson (Bus)
Walker, Nellie (Univ)
Walker, Robert (TCAC)
Wall, Hugh (Law)
Walton, Arthur (DAAP)
Wambsgans, Greg (Bus)
Wang, Tsung (CEAS)
Wardlow, Sarah (CECH)
Warren, Thomas (UCBA)
Warshawsky, David (A&S)
Waters, Nelda (CECH)
Waters, Richard (Bus)
Waters, Ronald (Eve)
Watkins, Gary (A&S)
Watts, Elaine (Bus)
Wauligman, Deborah (A&S)
Wauligman, Deborah (CECH)
Webb, Aniko (CECH)
Webb, Marilyn (Bus)
Webb, Phillip (CECH)
Weber, Gregory (Med)
Weber, Maureen (A&S)
Weddington, Millie (Univ)
Wegenhart, Beverly (UCBA)
Wehking, Ralph (Eve)
Weidinger, Robert (CECH)
Weiner, Michael (Med)
Weingart, Kenneth (Bus)
Weis, Betty (CECH)
Weisgerber, Frank (CEAS)
Wells, James (Med)
Werner, James (CCM)
Whaley, Mae (CAHS)
Wheat, Chris (CECH)
White, Stephen (CCM)
Whitis, Dennis (CEAS)
Wiegand, Laurence (A&S)
Wiethe, Michael (Law)
Wilburn, E. Jean (UCBA)
Wildermuth, Geri (Eve)
Wile, Lloyd (Eve)
Wiles, Nancy (CECH)
Wiles, Odell (Eve)
Wilkening, Thomas (CEAS)
Williams, Annabelle (Eve)
Williams, Edith (A&S)
Williams, Ernest (DAAP)
Williams, Rosalind (A&S)
Williams, Ruby (CECH)
Williams, Saundra (CECH)
Williamson, Gloria (Eve)
Williamson, Paul (A&S)
Willis, Linda (Nurs)
Willis, Richard (A&S)
Wilson, John (CAHS)
Wilson, Sandra (A&S)
Wilson, William (CAHS)
Windham, Joe (CEAS)
Woellner, David (Bus)
Wolfe, Jerome (A&S)
Wolffe, Edward (UCBA)
Woo, Mu (A&S)
Wood, Barbara (CECH)
Wood, John (A&S)
Woodly, Robert (CECH)
Woroncow, Peter (Eve)
Wright, David (CEAS)
Wright, Eric (Bus)
Yakimow, Arthur (Eve)
Yamada, Paul (CEAS)
Yeager, David (CECH)
Yost, Frank (Eve)
Young, Cynthia (CCM)
Young, Frances (Nurs)
Young, Maryetta (DAAP)
Yust, Paul (CEAS)
Zaferes, Thomas (A&S)
Zihlman, Donald (A&S)
Zimmerman, Kim (CCM)
Zimmerman, Raymond (CEAS)
Zinser, Thoedore (CAHS)
Zumwalde, Ralph (Eve)