Congratulations to the Class of 1970 for arriving at a great milestone as a Bearcat: 50 years since graduating from the University of Cincinnati!
The Class of '70 is one of the most exceptional in the university's first 200 years. During their time in school, its members experienced arguably the most tumultuous period in our nation's history.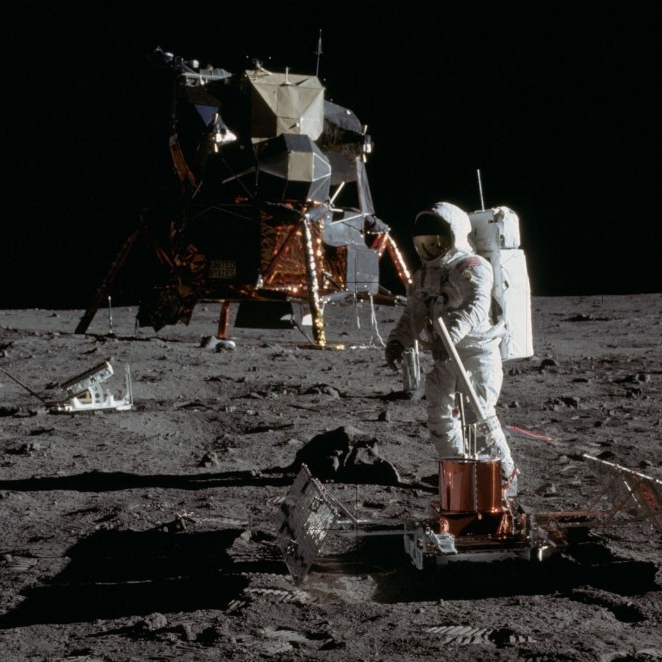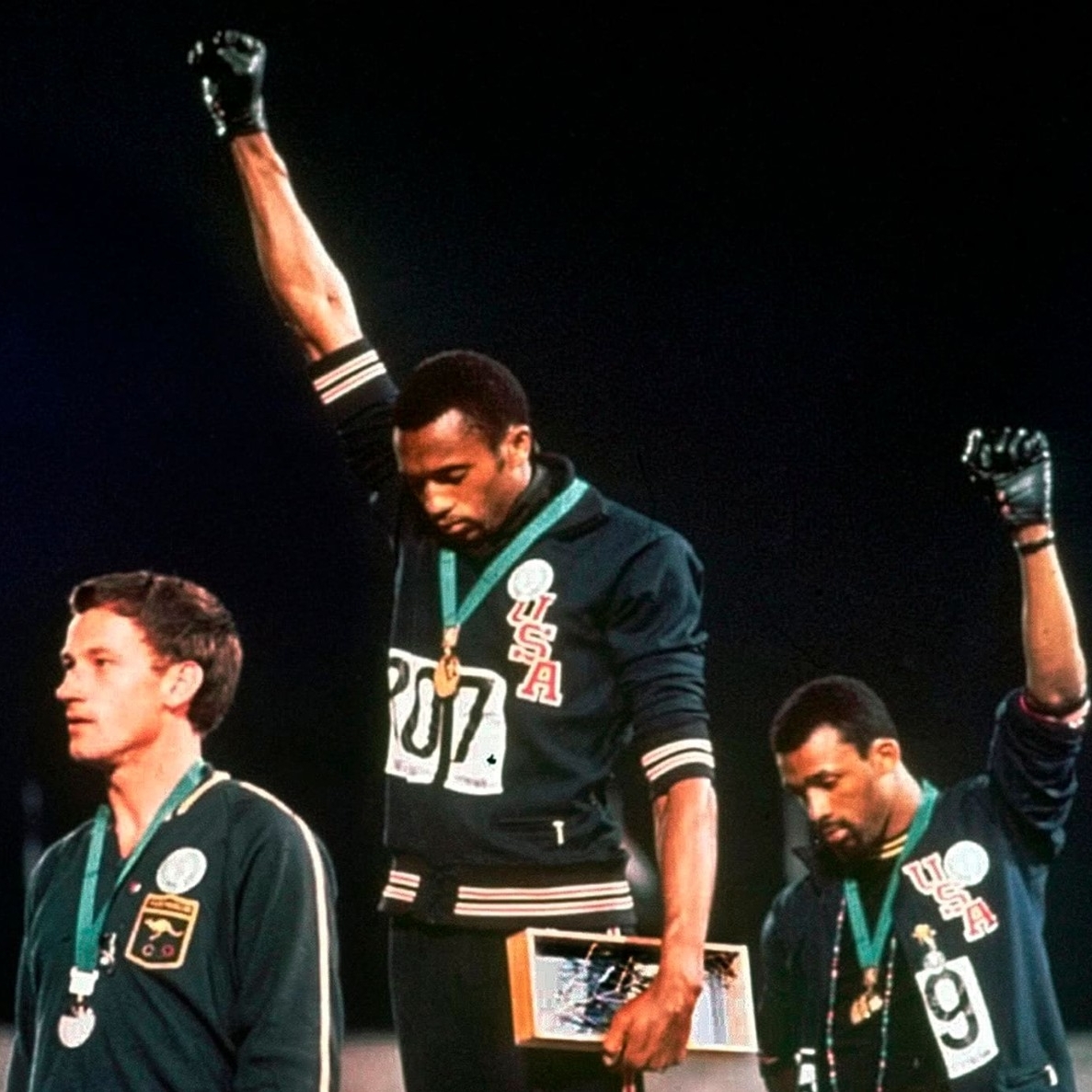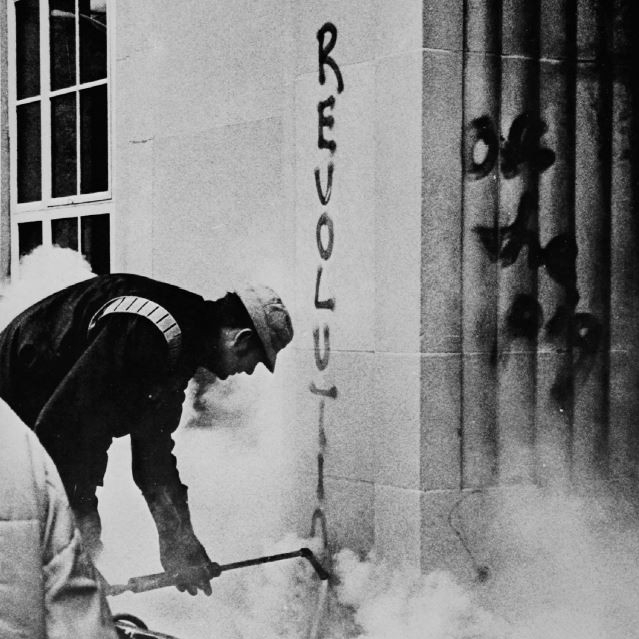 The civil rights movement reached its apex, and the women's liberation movement emerged. The terms "Woodstock" and "Super Bowl" entered the cultural language. Demonstrations broke out at the Mexico City Olympics and the Democratic National Convention. Martin Luther King, Jr. and Bobby Kennedy were assassinated, and students were shot on the Kent State and Jackson State campuses. Future UC professor Neil Armstrong walked on the moon. And everything occurred against the backdrop of the Vietnam War.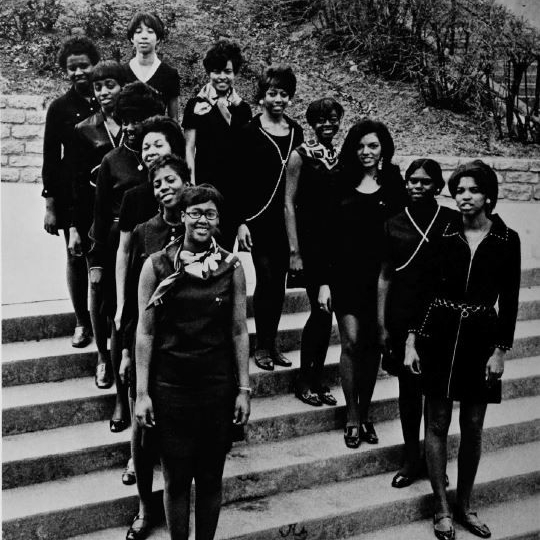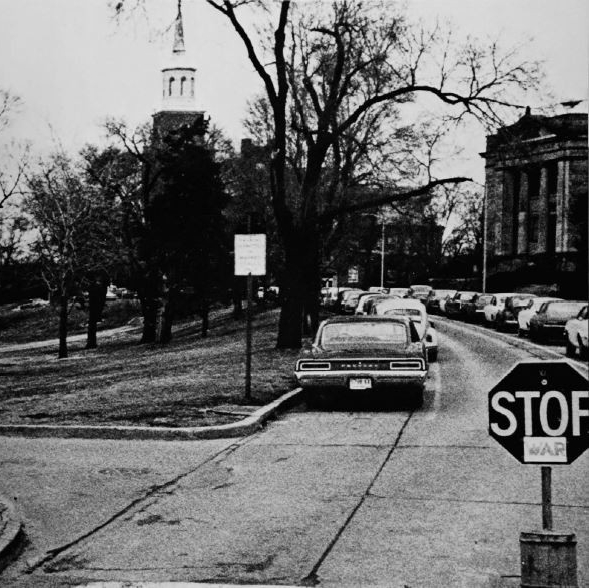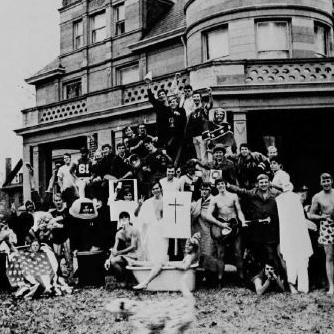 Sign Up to Receive Your Golden Bearcats Society Pin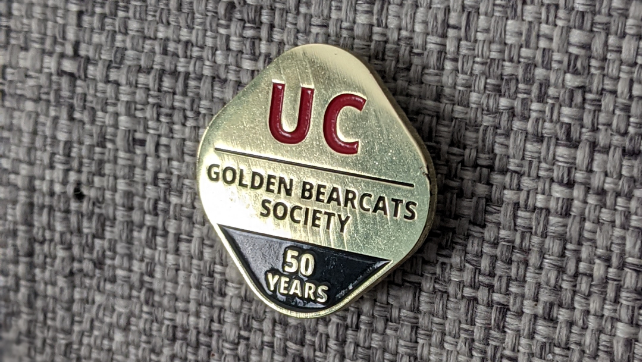 One of the most memorable parts of each 50th anniversary reunion event is when the class is officially inducted into the Golden Bearcats Society. This is one of our most treasured communities of alumni, representing Bearcats who graduated 50-plus years ago. They are the keepers of our history and traditions, and it is so important to show them how much they mean to us.
If you would like to receive your official Golden Bearcats Society pin by mail, please sign up below. Once received, please wear yours with pride!
In recognition of the unique experiences of UC's Class of 1970 and their Golden Reunion this year, the UC Alumni Association has produced a short documentary film recalling the extraordinary years they spent on campus as witnesses to history and agents of change.
"Something's Happening Here: The University of Cincinnati 1965-1970" explores life at UC during one of the most turbulent periods in American history through the personal insight and recollections of five special Bearcats -- Bill Mulvihill '70; former Cincinnati mayor Dwight Tillery '70; Betsy Emish Stevens '70, '71 (the "student orator" at Commencement that spring); Dr. Cheryll Dunn '66, '68, '69, '77 (CEAS professor emerita); and UC Archivist Kevin Grace. The film can be viewed below.
After experiencing the film, we would like to hear from you! We are calling on all members of the Class of 1970 to use the form below to submit their own memories from that time, as well as pictures you may want to share. If you would like to share information by other means, email Maurice Stewart, Director of Alumni & Donor Experience, Diversity Outreach and Engagement
---
Cincinnati Area Alums
1,750
Total gifts to the University
$13.5m
Edward P. Ammann
Martha L. Austin
Beverly A. Beck
Patrick M. Bray
Susie P. Burnside
Michael L. Callif
Janice L. Rumpke Cameron
Nancy L. Clayton
Harriet J. (Littman) Cohen
Jeffrey (Hartman) Cusher
Earl P. Daugherty
Michael J. DeLaney
Japhus Dent
Peter A. Diamond
Paul T. Dunphy
Ronald L. Edwards
William J. Espelage
John R. Faessler
Deborah A. Fey
Mary P. (Allgeier) Fischer
David E. Freeman
Shirley W. (Wagner) Geidner
Mark W. Giuseffi
Sandra K. Gorman
Percy A. Hamilton
Broderick Henderson
Albert D. Hess
Mary Jo (Franz) Holtmann
Donald W. Howell
John G. Hudnall
Jake B. Isaacs
Patricia A. (Rozier) James
Raymond P. Kalinowski
Thomas J. Keiner
Paul J. King
Thomas J. Lambert
Floyd B. Lanter
Paul A. Leckinger
Michael L. Lemon
Amelia Mcentyre
David A. McWilliams
Thurston Merrell
Thomas A. Muething
Michael T. Nash
George Nassauer
James P. Neal
Kevin F. Nusekabel
Timothy E. O'Leary
Michael D. Orchin
John E. Ott
Charles S. Powers
Roger T. Randall
Patricia (Jones) Reed
Richard H. Rengering
Samuel D. Richardson
Grace B. (Martin) Saunders
Kenneth R. Schneider
Mark J. Smith
Daniel H. Steers
Robert H. Stutzman
Carl Tabar
Sheila Taylor
H.J. Umbarger
Saundra F. (Woody) Williams
John D. Wood