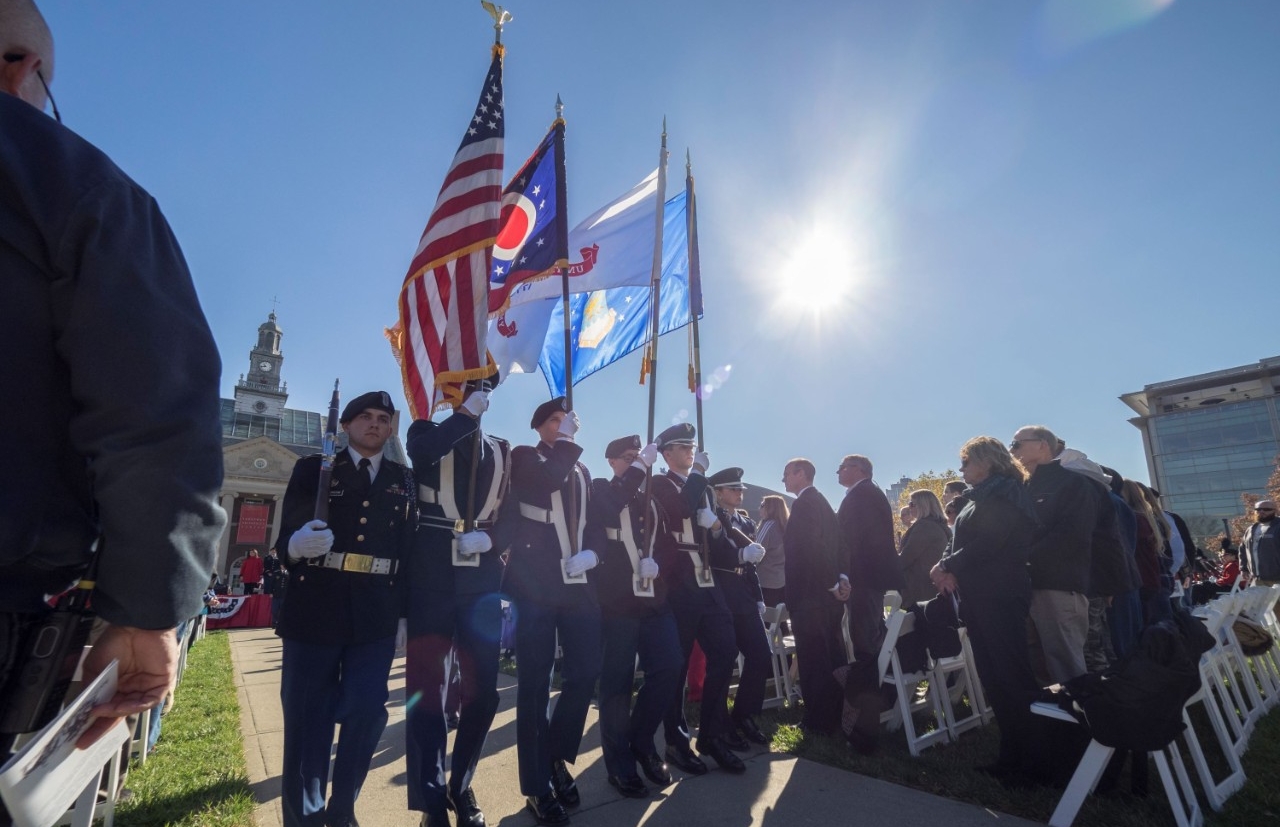 The UC Veterans Alumni Network is dedicated to celebrating the long tradition of honorable military service performed by our University of Cincinnati alumni. With so many reasons to be a proud UC graduate, those who wore the uniforms of our nation have a deep bond and connection. By serving in the military, whether in conflict or during peacetime, this special community of Bearcats has demonstrated a special commitment to our country, and are heroes to every American.
We aim to provide opportunities for alumni veterans to reconnect, share special memories from both on campus and off, learn about current military and veteran activities on campus, and to memorialize fellow UC veterans and their achievements.
The UC Alumni Association will provide an opportunity to build a tradition that will live on, one where no one will be forgotten, all will be honored, and where history will be preserved. If you would like to know more about UC veterans or are looking for ways to volunteer, please contact Maurice B. Stewart '16, Director of Diversity Outreach and Engagement, or call 513-556-4312.
5 Facts about UC and veterans
UC is one of fewer than 100 campuses in the nation to offer the VetSuccess on Campus program, which is designed to help veterans transition from the military lifestyle to an academic environment.
The Office of Veterans Programs & Services on the first floor of University Pavilion also provides job opportunity information tailored to veterans' needs, including an online "translator" to help show how skills acquired during military service can be applied in the civilian workforce.
UC has more than 2,000 military-affiliated students, including veterans; those serving on active duty, in the Reserve or the National Guard; and their dependents.
UC has been named a Military Friendly School by Victory Media, a veteran-owned marketing and publishing company focused on connecting the military and civilian communities.
In 2014, UC welcomed Omega Delta Sigma-Ohio Beta, the UC branch of the Omega Delta Sigma National Veterans Fraternity. The chapter is UC's first veterans fraternity and includes men and women.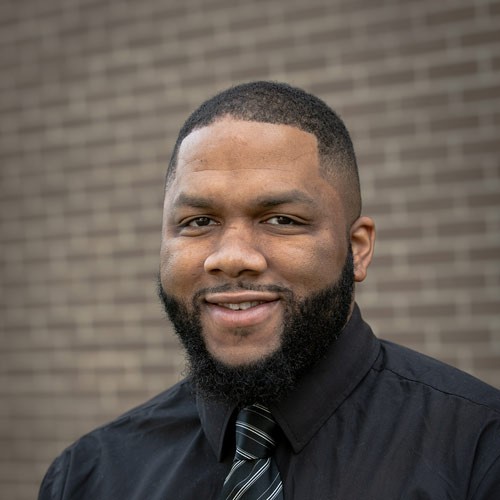 Maurice Stewart, A&S '16
Director of Alumni & Donor Experience, Diversity Outreach and Engagement