College of Medicine Alumni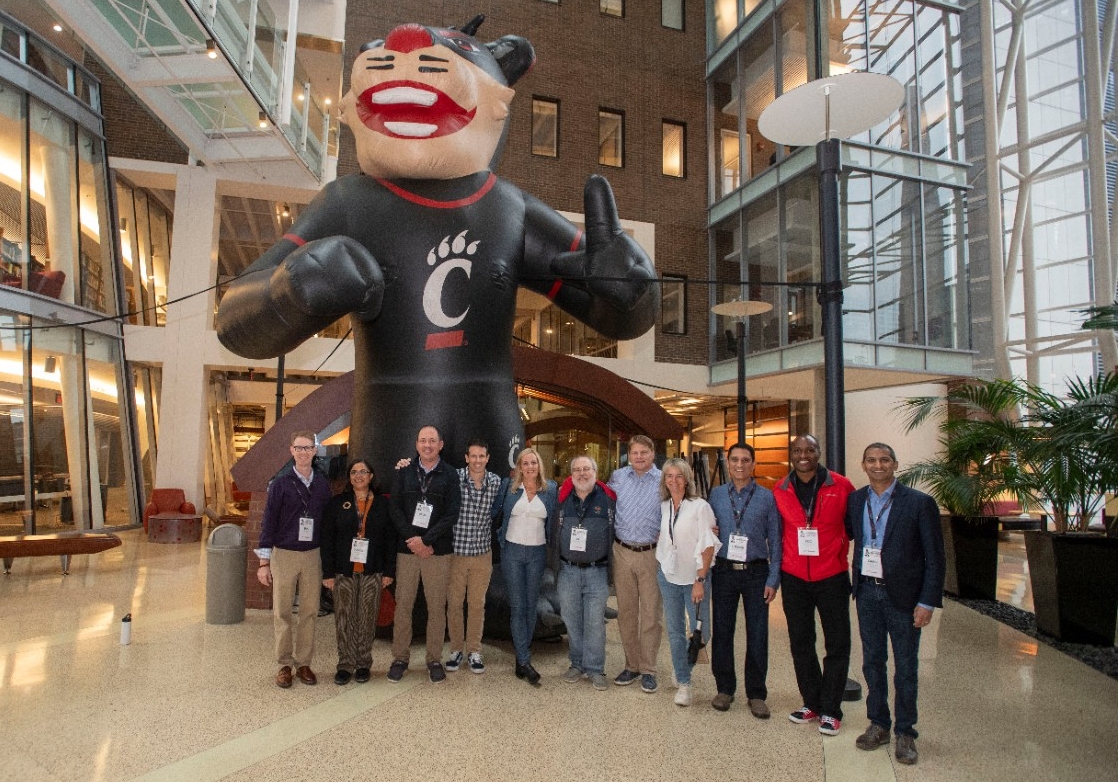 Welcome, College of Medicine Alumni
Be part of a network of more than 12,000 MedCats through the UC College of Medicine Alumni Network! Stay in touch with fellow medical alumni by sharing your story, joining us for signature programs, and participating in volunteer opportunities. 
Meet the 2022 College of Medicine Distinguished Alumni
David Bernstein, MD, is Emeritus Professor in the Department of Medicine, Division of Immunology, Allergy and Rheumatology, at the University of Cincinnati College of Medicine.

Dr. Bernstein completed his undergraduate degree at the University of Cincinnati and then graduated from the UC College of Medicine in 1977. He served as an intern and resident in internal medicine at the Cleveland Clinic and, in 1982, completed a fellowship in allergy and clinical immunology at Northwestern University Medical School in Chicago.

Following postgraduate training, he returned to Cincinnati and joined the College of Medicine faculty in 1982 as an assistant professor and director of allergy research and diagnostic laboratory in the Division of Immunology. That year he began directing the Allergy Fellowship Training Program and continued in that capacity until 2019 when he became associate director. He considers mentoring young physicians pursuing academic careers in Allergy to be his most meaningful contribution.

During his 40 years on the College of Medicine faculty, he has been an esteemed clinician, teacher and researcher. He has authored more than 270 peer-reviewed articles, numerous book chapters, and co-edited five editions of the definitive text on Occupational Asthma, "Asthma in the Workplace." His research interests include determinants and mechanisms of environmental allergy and occupational asthma, and new therapies for asthma and allergic disorders, including allergy immunotherapy.

Early in his career, he received a career development K award from National Institute for Occupational Safety & Health and, thereafter, Dr. Bernstein had successfully procured extramural funding awards, including R01s, through the National Institutes of Health and Centers for Disease Control. For 15 years, he was principal investigator of a National Institute of Allergy and Infectious Disease T32 training grant. Additionally, he has served as a clinical investigator in nearly 400 multi-center pharmaceutical-sponsored clinical trials of new investigational products for severe asthma, Chronic Obstructive Pulmonary Disease, allergic rhinitis, atopic dermatitis and chronic urticaria.

Dr. Bernstein has been an active member of many professional organizations. He served as a board member and chair of the American Board of Allergy and Immunology, chair of the Occupational Lung Disease Committee of the American Academy of Allergy, Asthma and Immunology (AAAAI), and a member of the Board of Regents of the American College of Allergy, Asthma and Immunology (ACAAI). He has also served as Associate Editor of Annals of Allergy and on the editorial board of Journal of Allergy and Clinical Immunology in Practice.

Dr. Bernstein counts among his many honors the Alpha Omega Alpha and the Distinguished Clinician Award in 2019 from the American Academy of Allergy, Asthma and Immunology. Later this year he will receive the Distinguished Fellow Award from the American College of Allergy, Asthma and Immunology. He is Fellow of the American Academy of Allergy, Asthma and Immunology; American College of Allergy, Asthma and Immunology, and the American College of Physicians.
Roger Johnsonbaugh, MD, PhD, is a pediatric endocrinologist who helped establish the National Bone Marrow Donor Registry.

In 1979, a young Seattle girl with leukemia needed a bone marrow transplant. Staff at the Hutchinson Cancer Center, where she had been referred, began searching for a donor after there were no family matches. Luckily, a donor was found and the girl had a successful transplant, but she died two years later.

Her family later lobbied Congress for a national bone marrow registry to help others in similar situations. Finally, a bill was passed and the U.S. Navy was directed to initiate the registry with the project assigned to the Naval Medicine Research and Development Command in Bethesda, Md. At the time, Dr. Johnsonbaugh was a program manager there and was assigned the task.

Dr. Johnsonbaugh established an expert medical panel to develop a set of criteria upon which to evaluate bone marrow registry research protocols. The registry was created in 1986 and within the first year 10,000 people registered as donors. The first search request for donors occurred in September 1987 and the first transplant was facilitated two months later. The registry has now facilitated more than 111,000 blood stem cell transplants.

A native of Chicago, Dr. Johnsonbaugh received his undergraduate education at Denison University before coming to the University of Cincinnati where he earned a master's degree in Zoology followed by his medical degree in 1962. He would later receive his doctorate in Biochemistry from the University of North Carolina, Chapel Hill.

Dr. Johnsonbaugh completed his internship at Wayne County General Hospital in Eloise, Mich., before going to Cincinnati Children's Hospital for his residency in pediatrics. Fellowships in pediatric endocrinology and metabolism at the Children's Hospital of Columbus and another in pediatric endocrinology at the University of North Carolina, Chapel Hill followed.

Dr. Johnsonbaugh entered the U.S. Navy in 1967 and served on the staff of the pediatric service at the Naval Hospital in Pensacola, Fla., for two years, including a year as chief of the service. Following his fellowships, he joined the faculty of the George Washington University and the Uniformed Services University of the Health Sciences. He then served a yearlong Visiting Scientist Fellowship at the Karolinska Institute in Stockholm, Sweden. He held various positions with the U.S. Navy until 1988 when he became director of clinical research for Wyeth-Ayerst Research in Philadelphia, a position he held until 1990 when he moved to SmithKline Beecham Pharmaceuticals as director of gastroenterology and metabolism.

Following five years at SmithKline Beecham, Dr. Johnsonbaugh relocated to Phoenix and was a practicing pediatrician until 2016. Today, Dr. Johnsonbaugh is retired and lives in Northern Kentucky.
Erica Liebelt, MD, is professor of pediatrics and a pediatric emergency medicine physician at the University of Arkansas for Medical Sciences in Little Rock.

She has spent time in medical colleges since she was very young. Her parents were faculty members at Baylor College of Medicine in Houston, Texas, and she and her siblings often accompanied them parents each Sunday after church to the medical school. Young Erica would sit in the college's main lecture hall watching her father draw intricate anatomy and embryology diagrams with colored chalk, while at other times she helped her mother with studies in the mouse colony.

Dr. Liebelt initially wanted to study dance or music, but she ultimately chose to pursue a degree in psychology, graduating from Duke University in 1983 and being inducted into the Phi Beta Kappa Honor Society. While at Duke, she spent a summer as a student in the Michael E. DeBakey Summer Surgery Internship Program at Baylor. There, she witnessed numerous open-heart surgeries. The experience led her to decide to go to medical school.

While in high school she toured the UC College-Conservatory of Music with a friend and noticed the College of Medicine and Cincinnati Children's Hospital Medicine Center. When it came time to apply to medical school, she quickly accepted UC's offer despite numerous other acceptances. Her first clinical rotation during her third year was emergency medicine, a specialty she quickly came to love. Her pediatric rotation later validated her desire to work with children and cemented her decision to become a pediatric emergency physician.

Dr. Liebelt completed her pediatric residency at Cincinnati Children's in 1990 and then served for a year as chief resident. She then completed both a Medical Toxicology and Pediatric Emergency Medicine fellowship at Boston Children's Hospital, Harvard Medical School and the Massachusetts Poison Control Center.

During her 28-year career, Dr. Liebelt has served in multiple clinical, administrative and leadership positions as a pediatric emergency medicine physician, medical toxicologist, medical director of two poison centers, pediatric residency program director, and medical director of medication safety. She even has been known as "the snake doctor" because of her expertise in treating venomous snake bites.

Dr. Liebelt has had faculty appointments in the medical schools at Yale University, Johns Hopkins University, Jefferson University, the University of Alabama at Birmingham and the University of Washington. Last year, she was recruited to the University of Arkansas for Medical Sciences where she is medical and research director of pharmacology and toxicology and associate medical director of the Arkansas Poison and Drug Information Center at the UAMS School of Pharmacy.

Dr. Liebelt is recognized internationally in the field of medical toxicology for her contributions to clinical service, education and research. She has served on numerous expert panels, and she was the first woman president of the American College of Medical Toxicology, which awarded her the organization's Outstanding Service Award in 2012. She also received the American College of Medical Toxicology's Career Achievement Award in 2020, which honors extraordinary contributions to the field of medical toxicology in teaching, clinical practice, research and service.

Claude Moorman III, MD, is professor and Edward N. Hanley, Jr. Endowed Chair of the Department of Orthopaedic Surgery at Carolinas Medical Center in Charlotte, N.C., and president of the Atrium Health Musculoskeletal Institute.

A native of Durham, N.C., and known to everyone as "T," Dr. Moorman graduated from Duke University and, in 1987, received his medical degree from the University of Cincinnati College of Medicine. He later completed his orthopaedic surgery residency at Duke University Medical Center and a year-long sports medicine fellowship at the Hospital for Special Surgery in New York City.

Dr. Moorman is board certified in orthopaedic surgery and orthopaedic sports medicine. Throughout his career, he has focused his clinical practice on complex shoulder instability and multiple ligament knee injuries.

In 1996, Dr. Moorman became an assistant professor at the University of Maryland School of Medicine, where he started the school's Sports Medicine Program. He served as head team physician for the Baltimore Ravens through their first NFL championship in 2001. Later that year, he was recruited back to Duke as associate professor, chief of sports medicine and head team physician. He later was named professor and vice chair of orthopaedic surgery.

Dr. Moorman remained at Duke through 2017, continuing to lead the medical care of the university's athletic teams. During his tenure, he was part of 17 national championships and 60 Atlantic Coast Conference championships.

Dr. Moorman began his work at Atrium Health in Charlotte in 2018. As president of the Musculoskeletal Institute, he manages more than 100 clinical faculty, 12 PhD faculty, 31 residents and fellows, and the ancillary services supporting the musculoskeletal service line. He also oversees a program for physician-scientists, known as the Early Career Development Award, which marries clinical and translational science.

Dr. Moorman has devoted a significant portion of his career to the education of undergraduate, graduate and medical students, residents and fellows. While at Duke, he also was a professor in the Department of Evolutionary Anthropology teaching an undergraduate anatomy course. Additionally, he has served as residency program director and fellowship program director at three institutions, and has been responsible for the education of 168 residents and 75 fellows. He twice has received Resident Teaching Awards.

An international leader in orthopaedic surgery and sports medicine, Dr. Moorman has lectured in 20 countries on five continents. He has been an international European traveling fellow with the Sports Medicine Society and was selected to lead an exchange fellowship in the Far East. Dr. Moorman is a past president of the Magellan Society, which oversees international exchange in sports medicine.

He also has been president or a member of the Board of Directors of several orthopaedic and medical organizations, including the American Orthopaedic Society for Sports Medicine, the Southern Orthopaedic Association, the Piedmont Orthopaedic Society, the Atlantic Coast Conference Team Physician Society, the Duke Medical Alumni Association, and the Sports Medicine Advisory Committee for the North Carolina High School Athletic Association. 
Alumni receptions held around the country enable alumni to stay connected with the college from afar. These receptions are a great way to network with alumni in your city and receive informational updates on the college.
If you are interested in hosting a reception in your area, please contact us at comalum@uc.edu or 513-558-6316.
Find the College of Medicine On Social Media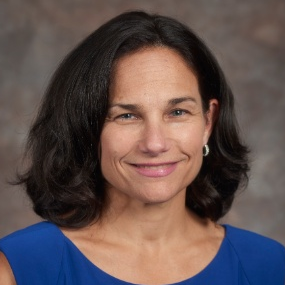 Briana Coggins, A&S '10, '20
Director of Alumni & Donor Experience, College of Medicine