CAHS Distinguished Alumni
The University of Cincinnati College of Allied Health Sciences presents Distinguished Alumni awards on behalf of its four departments during annual Presentation of Research and Innovation and Scholarly Endeavors each spring.
2023 CAHS Distinguished Alumni
Lisa currently works at Nationwide Children's Hospital in Columbus, Ohio as a Service Line Administrator in Sports Medicine where she has developed and expanded the department to be a national leader in pediatric sports medicine as well as one of the most comprehensive Sports Concussion Programs in the country and the largest in central Ohio. Lisa graduated with her bachelor's degree in 1987 from the University of Cincinnati before beginning her career in Athletic Training. Lisa went on to receive her Master of Education degree in Exercise Science in 1995 from Ashland University. Throughout her career, Lisa has led a variety of conference presentations and participated in multiple professional organizations as a member and in leadership capacities such as the Ohio Athletic Trainers' Association, the Great Lakes Athletic Trainers' Association and the National Athletic Trainers' Association. Due to her leadership, dedication and excellence in her work, Lisa has received a number of awards and honors. Some of these include Athletic Trainer of the Year by the Ohio Athletic Trainers' Association in 2004, the Presidential Excellence Award by the Ohio Athletic Trainers' Association in 2007, the Athletic Training Service Award by the National Athletic Trainers' Association in 2014, and the Most Distinguished Athletic Trainer Award by the National Athletic Trainers' Association in 2017. In addition to her work, Lisa has participated in many different leadership trainings such as Effective Leadership Series in 2003, Journey to Leadership Excellence in 2016, and Emotionally Intelligent Leader in 2017. She became a certified Leadership and Executive Coach through the Center for Executive Coaching in 2022 and is part of the 2023 Cohort for Leadership New Albany.
Carol Leslie began her career as a Speech Language Pathologist in 1970 after graduating with her Masters in Speech Pathology from the University of Iowa. Beginning at St. Christopher Hospital for Children in Philadelphia, PA, she then moved to the Cincinnati Speech and Hearing Center (now known as Hearing Speech and Deaf Center of Greater Cincinnati) where she served as speech-language pathologist, department coordinator and executive director. Carol joined the University of Cincinnati community as an adjunct part-time instructor in 1979 and graduated with her PhD in Speech Pathology in 1980. Carol has made an impact in her field through serving in numerous roles in professional organizations such as President of the Southwest Ohio Speech, Language and Hearing Association, President of the Ohio Speech Language and Hearing Association, Vice President for Planning of the American Speech Language Hearing Association, and Program Chair for the national convention of the American Speech Language Hearing Association. Through her leadership and dedication to her profession, Carol has earned countless recognitions and honors. These include being recognized in 1978 for outstanding contributions to ASHA Congressional Action Contact Network, Honors in 1979 from the Southwest Ohio Speech, Language and Hearing Association, recognition in 1989 as one of twenty five prominent alumni from the CSD Department at UC, fellow for the American Speech-Language Hearing Association in 1981 and fellow for the Ohio Speech Language and Hearing Association in 1978 and 1982. Additionally, Carol has served on the Board of St. Rita School for the Deaf and participated in related organizations such as the Orton Dyslexia Society.
David Maxwell is a graduate of the UC Master of Science in Respiratory Therapy Program where he also received a graduate certificate in Health Care Administration. With over 30 years of experience in the medical field, David currently works as the Network Executive Director of Respiratory Services for Kettering Health Network. David began at Kettering in 2010 as an Education Coordinator, progressed to Manger of Respiratory Services in 2013, then Director of Respiratory Services in 2015 to his now current role in 2021. David earned his credential as a Certified Respiratory Therapist in 1992 and his credential as a Registered Respiratory Therapy in 1995. David currently holds his Ohio Respiratory Care Professional License and his Florida Registered Respiratory Therapist License. He was also an Ohio Licensed Nursing Home Administrator from 2000 to 2010. Additionally, David shows his dedication to his field through his active participation in professional organizations. He is a member of the American College of Health Executives, the Lambda Beta Society and the American Association of Respiratory Care.   
Pam McKie is the Chief Program Officer for Best Point Education and Behavioral Health. Her years of experience and breadth of knowledge in corporate and nonprofit sectors aid her in leading over 30+ programs serving over 18,000 children, families and individuals across multiple counties. As a member of the executive team since 2017, Pam has led program growth, innovation, grant/donor cultivation and financial stability up to and through a pandemic and a sizable merger. Pam has demonstrated success in developing, remodeling and restructuring programs/services to address evolving needs and conditions facing children and families. Pam stays abreast of emerging technologies, treatments and trends to guide the work of her teams and to ensure the greatest outcomes are achieved for those served. If advocacy or lobbying are needed, Pam raises her hand. Pam brings a passion for helping people and making the world a brighter place to the forefront of the agency's collective conscience. Prior to her work at Best Point (formerly The Children's Home and St. Aloysius), Pam held senior leadership roles at Assurex Health (now Myriad Genetics) in Mason, Ohio. She has served on many boards and was a member of Leadership Cincinnati Class 44. Pam currently serves as committee chair and board member for the American Association of Suicidology and serves on the University of Cincinnati, College of Allied Health Sciences, School of Social Work Alumni Board. Pam received her undergraduate degree from the Ohio State University and holds a Master of Social Work from the University of Cincinnati. Pam's three decades of experience have helped her lead initiatives and innovations that combat mental illness, youth suicide, addiction and other illnesses.
2022 CAHS Distinguished Alumni
Read about the 2022 College of Allied Health Sciences Distinguished Alumni below.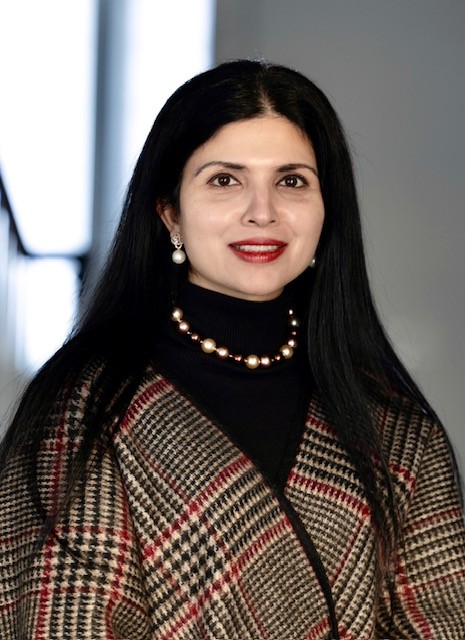 After starting her career as a concert ballet and contemporary dancer, Antonia S. Caldwell turned to higher education to pursue her passion for the sciences. She first gained certifications in Pilates and Personal Training as a means of gaining practical experience for an aspired career in a musculoskeletal field. After starting at Cincinnati State Technical and Community College, she matriculated into the UC College of Allied Health Sciences, which is where her academic success inspired a natural progression into practicing medicine. Dr. Caldwell attended the UC College of Medicine as a Gaston Scholar and was named Cincinnati Medical Association Scholar after her first year. She remained active with CAHS at this time as a mentor with the Connections Mentoring Program and sat on the UC College of Medicine Committee on Admissions as well as the Diversity Council. Her success continued as a resident in Diagnostic Radiology at the University of Louisville, being elected twice for Chief Resident by the faculty and her peers and winning the award for Outstanding Senior Resident in her final year. Dr. Caldwell is currently obtaining sub-specialty training as a Fellow in Musculoskeletal Radiology at the University of Michigan. Upon completion this June, she is excited to return home to UC as Assistant Professor in the Department of Radiology.
John Greer Clark, Professor Emeritus, owned a private practice with his wife and audiology partner for 25 years before joining the CAHS Communication Sciences Department faculty where he served as the Audiology Program Director before retirement. Certified in both audiology and speech-language pathology, he is an honors recipient and Fellow of the American Speech-Language-Hearing Association, and recipient of the Distinguished Achievement Award from the American Academy of Audiology. Dr. Clark is a past president of the Academy of Rehabilitative Audiology, a former chair of the American Board of Audiology, and a frequent national and international presenter on audiologic counseling and adult hearing rehabilitation. He has authored a wide variety of peer-reviewed and invited journal articles, three consumer guides, 20 book chapters, and eight textbooks including two internationally acclaimed audiology texts, Introduction to Audiology currently in its 13th edition, and Counseling-Infused Audiologic Care in its third edition. His current writings and presentations focus primarily on the need for clinicians' heightened vigilance for patient well-being within a broadened life context
Kersha Deibel is the President & CEO of Planned Parenthood Southwest Ohio Region. Prior to joining the southwest Ohio team, Kersha spent over eight years leading and organizing with Planned Parenthood Federation of America and Planned Parenthood Action Fund in Washington, D.C. There she led the team to run winning electoral campaigns that centered on the lived experience of BIPOC communities, LGBTQIA+ individuals, young people and patient advocates at the local, state, and federal levels. Deibel earned her Bachelor of Social Work from UC, and during her time here became a patient for the first time in the Planned Parenthood health center where she now works to provide, protect and expand care for the 20,000 patients that walk through the doors. She also has a Master of Public Health and Master of Social Work from Washington University in St. Louis, Mo., and currently serves on the Board of Directors for the National Abortion Federation and the Planned Parenthood Action Fund, and in the past served as the President of the D.C. Abortion Fund. 
Rosalyn Milenkiewicz is a graduate of the UC Masters of Health Informatics Program and is a practicing Physician with Board Certifications in Family Practice, Addiction Medicine and Clinical Informatics. She is a leader in promoting healthcare access through telehealth solutions, serving U.S. Veterans, and supporting Women in Leadership in Healthcare. She is the current Chief Health Informatics Officer and Telehealth Director for the Veterans Healthcare System in Loma Linda, Calif., and formerly served as the Physician Director of Performance Improvement for Kaiser Permanente in San Bernardino. She stays connected to the College of Allied Health Sciences and offers her expertise as an adjunct professor, teaching a course in Performance Improvement.