CEAS Alumni Awards Dinner
Thursday, Nov. 10
5:30 p.m. – Cocktail Reception
6:30 p.m. – Dinner and program
Graduate Cincinnati
151 Goodman St.
Cincinnati, OH 45221
You are cordially invited to join Dean John W. Weidner as we recognize our 2022 CEAS Alumni Award winners at a dinner in their honor.
ENGINEERING TECHNOLOGY AWARD OF DISTINCTION
Chris Dobrozsi, Architectural Engineering Technology '89
HERMAN SCHNEIDER DISTINGUISHED ALUMNI AWARD
Awatef Hamed, PhD, Aerospace Engineering '69, '72
LIFETIME ACHIEVEMENT AWARD
Michael Valentine, Electrical Engineering '73
Tickets:
Individual ticket: $75
Includes cocktail reception and plated dinner of salmon, steak or a vegetarian entrée
Table sponsorship: $1,000
Includes 10 dinner tickets and table-level recognition
Advanced registration is required by Tuesday, Nov. 1
About the CEAS Alumni Awards
This award recognizes an individual, company, or alumnus/a who has not only made significant contributions in their professional field, but also has a proven personal commitment to the mission and vision of the programs in what was formerly the College of Applied Science (CAS). This award was formerly named the "Engineering Technology Distinguished Alumni Award" but was changed in 2018 to reflect our desire to recognize any individual, company or alumnus/a who have made significant contributions to CAS and CEAS.
In conjunction with the University of Cincinnati's 150th Anniversary in 1969, the College of Engineering inaugurated the Distinguished Alumni Award. It was designed to honor the achievements of outstanding graduates whose personal stature have reflected an exceptionally large measure of acclaim on our academic departments and the disciplines they represent. In 2008 the award was renamed the Herman Schneider Distinguished Alumni Award in honor of the college's former dean, Herman Schneider, whose influence shaped the development of the College of Engineering dating back to the invention of the co-op program in 1906. The criteria for recognition in the Distinguished Alumni Award have included meritorious activities in professional engineering and the allied fields of science, industry, business, public service and education. The Distinguished Alumni Award plaque is located in the entrance area of Baldwin Hall.
The Lifetime Achievement Award honors a CEAS distinguished alumnus/a whose career reflects the college's commitment to excellence, achievement, and service. Intended to recognize both longevity and consistency of accomplishment over one's professional lifetime, this award is the highest alumni honor bestowed by the College of Engineering and Applied Science. Priority is given to individuals who have previously received one of the college's Distinguished Alumni Awards, but it is not required.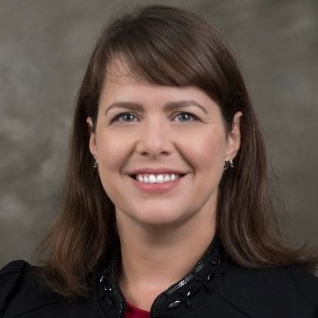 Ann Terry
Senior Director of Alumni & Donor Experience, College Relations, College of Engineering and Applied Science