College of Engineering and Applied Science Alumni Scholarship
The College of Engineering and Applied Science Alumni Board provides scholarships each year to several graduating seniors who have demonstrated well-rounded abilities in Leadership, Community Service, and Professional Practice Experience.
The recipients of the scholarship will each receive an award of $2,000 to be administered in the form of tuition grants. Candidates who already have a full tuition scholarship are not eligible. Candidates must also be in good academic standing and be enrolled full-time.
Application deadline is Tuesday, April 18 at 5 p.m.
Examples of the selection criteria used by the scholarship committee are below.
Demonstrates initiative and a commitment to see projects through to completion.
May have organized service(s) to meet apparent needs within the university or local community.
May hold leadership position(s) in a variety of organizations.
Assumes increasingly responsible leadership position(s).
May have received special recognition or awards for leadership.
Participates actively in community group(s) or organization(s).
Volunteers for socially, politically, or religiously significant causes or may provide services to meet the needs of other people.
Professional Practice Service:
Accomplished projects of increasing significance during their professional practice (co-op) work terms.
Received favorable reviews from immediate supervisors.
Demonstrated the ability to be productive in a non-academic environment.
Applicants will need to provide the below as part of their application.

Current resume
Two letters of recommendation—one of which must be from a professional practice (co-op) supervisor (please note neither can be from a peer). Your letters of recommendation can include examples of your leadership, community service, and work while on co-op. If the person writing your letters would like prompts, additional information or to send in their recommendation directly, please contact Ann Terry.
Personal Essays - For each of the three categories listed below, choose one of the bulleted prompts as the topic for an essay.  Limit your examples to experiences from your time at UC and/or CEAS and to 250 words each (maximum).
Leadership
Discuss the hardest decision you've ever made as a leader. How did you decide which course of action was best?
Describe a time you took a leadership position when you did not have the title of a leader.
What is the most significant change that you brought to an organization?
Community Service
What have you learned from your community service experiences?
Why do you think your community service involvement is important?
How did your involvement contribute to a community service organization's purpose?
Professional Practice
Discuss a challenge at work, and what you did to overcome it.
Describe the co-op or professional practice experience that you are most proud of.
What did you learn about engineering while completing a co-op or professional practice experience?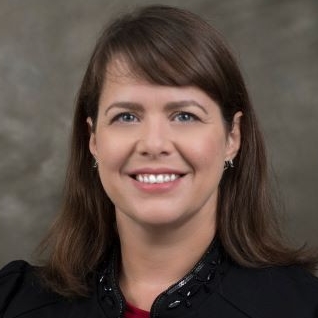 Ann Terry
Senior Director of Alumni & Donor Experience, College Relations, College of Engineering and Applied Science