Lunch and Learn featuring Sheriff Charmaine McGuffey '88
Friday, April 9
Noon - 1:15 p.m.
Virtual
Online registration for this experience is now closed. Please reach out to Gage Woolley if you would like to join. 
Join us for this exciting opportunity to hear directly from Sheriff Charmaine McGuffey as she discusses some of her career highlights, hurdles, and accomplishments.

This experience is hosted by the UC College of Education, Criminal Justice, and Human Services but all UC alumni, students, faculty and staff are welcome to attend. 
Please register by Wednesday, April 7. The event login credentials will be emailed the day prior to the event. 
Sheriff Charmaine McGuffey (CECH, Criminal Justice '88) never imagined she'd be where she is today — the first woman and first openly gay person to serve as Hamilton County sheriff. She never imagined herself in a political role where she could elevate humanitarian standards in criminal justice. She never imagined that she might one day have the potential — and the very real power — to help create a new model of law enforcement.
Read more about Sheriff Charmaine McGuffey.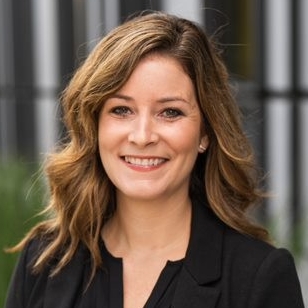 Cynthia Miller
Executive Director of Alumni & Donor Experience, College & Constituent Engagement