One of the most important events on the annual College of Engineering and Applied Science calendar is the CEAS EXPO, which gives students the opportunity to showcase their innovative capstone projects while gaining valuable exposure to industry professionals. Every CEAS department will be represented in this year's event, with 200+ capstone groups participating and more than 500 students attending. The CEAS EXPO is made possible through the support of our corporate partners and dedicated alumni who sponsor the event and serve as volunteer judges.
Registration for judges is now closed. All alumni are still able to attend the showcase if they are interested in seeing the projects.  
Schedule of Events:
1:30 p.m. - Presentations and judging begins
4:30 p.m. - Prizes and award ceremony
5 p.m. - Event concludes
The CEAS EXPO is for senior engineering students to showcase all they have learned through their undergraduate classes and co-op experiences over the past five years. These students have worked for the past year developing their final capstone project and are excited to present it to you and the professional community. We are excited to offer opportunities for companies and individuals to get involved with and experience the EXPO.

As a sponsor, you will not only be able to network with these accomplished students but the underclassmen who will soon be in their shoes too. We expect to have an equal number of first through fourth-year students in attendance to network with you and observe the senior presentations. There are various tiers and associated benefits to meet the needs of anyone interested in participating.
As an individual judge, you will be provided with a rubric and will be asked to judge projects that may or may not relate to your industry. Our seniors are expected to be able to present their projects to a wide audience and you will help us achieve that! You are invited to join us for a networking lunch before the judging begins.

For questions about sponsorship please contact Mike Volan at 513-556-6147 or volanmj@foundation.uc.edu. For questions about volunteering as a judge, please contact Ann Terry at 513-556-4469 or terrya2@foundation.uc.edu.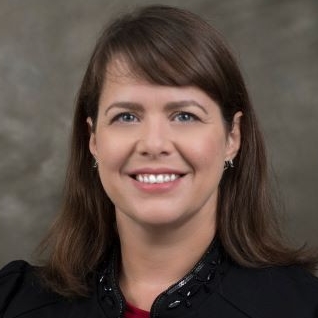 Ann Terry
Senior Director of Alumni & Donor Experience, College Relations, College of Engineering and Applied Science