Volunteer with the UC College of Engineering and Applied Science
Thank you for your interest in volunteering with the UC College of Engineering and Applied Science. Alumni like you provide our students with vital personal and professional development opportunities. Please consider volunteering with the college to make a positive difference with CEAS students.

Please review the following ways that you can get involved with the college and register using the online form if you would like to volunteer for any of the opportunities described here.
College-Wide Volunteer Opportunities
Through Dinner with Bearcats, UC alumni host current UC students for dinner in their homes or at restaurants for an evening of networking and socializing. Such interaction allows everyone to share their stories and learn about their respective experiences and aspirations.
One of the most important events on the annual College of Engineering and Applied Science calendar is the CEAS EXPO, which gives students the opportunity to showcase their innovative capstone projects while gaining valuable exposure to industry professionals. As an individual judge, you will be provided with a rubric and will be asked to judge projects that may or may not relate to your industry. Our seniors are expected to be able to present their projects to a wide audience and you will help us achieve that!
Help current CEAS students receive feedback on their resumes by participating in this biannual event held during Career Fair and hosted by CEAS Tribunal. Sessions are held in 20 minute intervals and reviewers are able to sign up for a portion, or the entire day. Parking and lunch is provided.
We are always looking for alumni who are willing to share their story with current and prospective students. Let us know if you are willing to speak to a classroom, sit on an industry panel, or attend a student and alumni networking event.
The CEAS Alumni Scholarship committee is open to any CEAS alumnus/a. Committee members review scholaship applications for the CEAS Alumni Scholarship. This scholarship is awarded annually to outstanding graduating seniors who have demonstrated well-rounded abilities in Leadership, Community Service, and Professional Practice Experience. 
CEAS Admissions Office is looking for alumni who are interested in helping staff college fairs, speak to prospective students, and write letters to accepted students. This is a great opportunity to help recruit the next generation of CEAS students.
We are looking for alumnae who are interested in helping current CEAS undergraduate women through our Women in Engineering programs. Opportunities include Women in Engineering and Technology Day (held each fall, volunteers serve on a career panel), Women in Engineering 5-Star Mentorship Program (mentors are paired with first-year woman engineering student for a fall-to-spring program) and serving on the Women in Engineering Advisory Committee.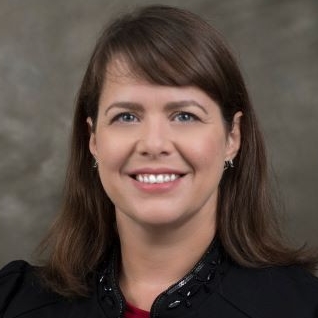 Ann Terry
Senior Director of Alumni & Donor Experience, College Relations, College of Engineering and Applied Science