When alumnae thrive, UC prospers.
Women of UC is a network of Bearcats united to advance the power of our female graduates. Together, we inspire each other to advance our personal and professional lives.
We plan experiences ranging from cocktails and conversation to taking deep dives on professional issues - A mix of work and play - All with the aim of bringing women together. We hope to see you very soon!
Want to receive our newsletter and be the first to hear about upcoming experiences?
Join us for our virtual keynote event, A Conversation with Maliha Zulfacar, on Wednesday, March 31 at 12 p.m. ET/9 a.m. PT.
An intimate conversation on being comfortable with change & instability moderated by, Flávia Bastos, Ph.D.
And be sure to check out how the University of Cincinnati is celebrating Women all month long!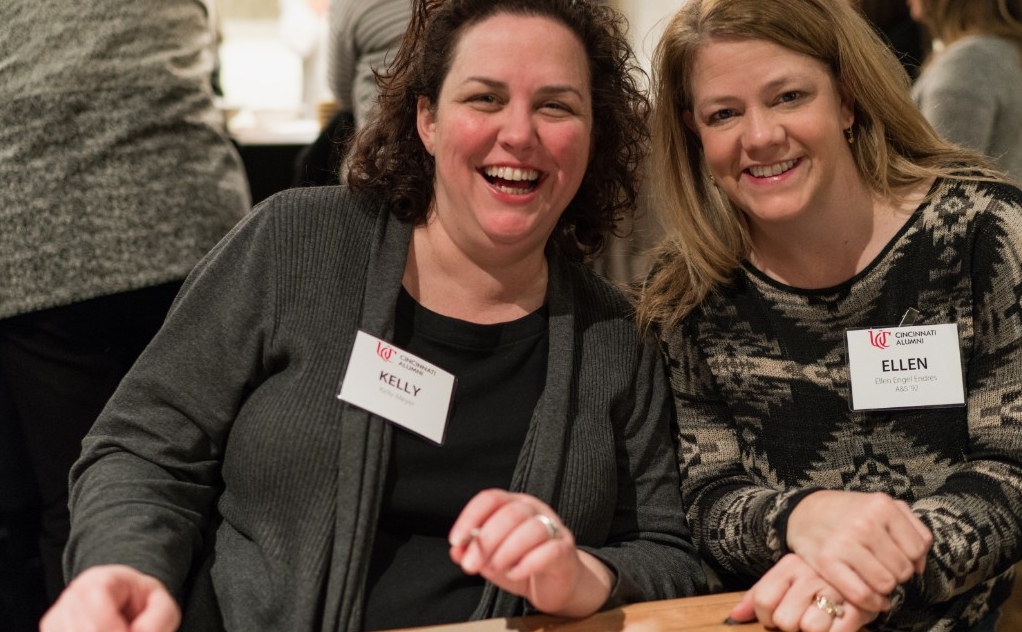 Have an idea or 
want to host a Women of UC event?
Contact Jamie Muenzer,
Program Director, Alumni & Donor Experience
College of Design, Architecture, Art and Planning
College-Conservatory of Music
or call 513-556-4423.