Volunteer with the UC James L. Winkle College of Pharmacy
Thank you for your interest in volunteering with the James L. Winkle College of Pharmacy. Alumni involvement plays an important role in helping us further our mission of providing our students with opportunities that maximize their ability to have a positive impact on society.
Please review the following ways you can get involved and register using the online form if you would like to participate in anything described here. Many opportunities are driven by student demand, so you will be contacted as activities become available.
Contact Anna Gormley, Program Director of Alumni & Donor Experience for the James L. Winkle College of Pharmacy at gormlead@foundation.uc.edu or 513-556-3821 with questions about getting involved.
The Alumni Council fosters fellowship among alumni, provides opportunities for continuing education and serves as a liaison between alumni and the college, faculty, administration and the students.
Dinner with Bearcats is an opportunity for UC alumni to host UC students for dinner and an evening of networking and socializing. Alumni can host dinners in their home or at a restaurant and will have the chance to interact with students and learn about the current student experience at UC while sharing their own stories.
If you know of a co-op, internship or full-time opportunity within your company or organization, these positions can be shared on-campus to help connect our students.
Visit a classroom or attend a student organization meeting to share information about your career area.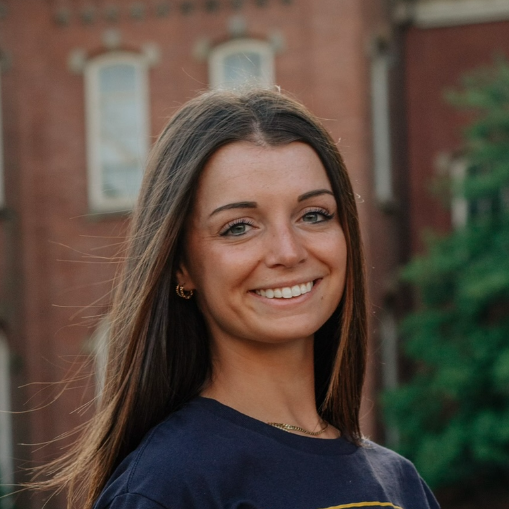 Anna Gormley, Bus '17
Program Director of Alumni & Donor Experience, College of Allied Health Sciences and James L. Winkle College of Pharmacy