Volunteer with the UC College of Medicine
Thank you for your interest in volunteering with the UC College of Medicine. Alumni like you provide our students with vital personal and professional development opportunities.
Please review the following ways you can get involved with the college and register using the online form if you would like to volunteer for any of the opportunities described here. Many opportunities are driven by student demand, so you will be contacted as activities become available.
Contact Bri Coggins, Medicine alumni liaison, or call 513-556-4005 with questions about getting involved.
The HOST Program connects alumni volunteers with fourth-year medical students who are interviewing for the next stage of their training. Alumni provide students with a place to stay during the interview process, as well as advice about the community and, if possible, the prospective medical center in which they are interviewing.  
Provide your contact information for our M-4 students interviewing for residency to reach out to you with questions about a program, hospital and/or city in your area.
Help current medical students learn more about a particular specialty. While the students gain valuable knowledge of various specialties through rotations, your insight as an alumnus/alumna and practicing physician is a point of view not captured in their rotations.
The College of Medicine Executive Council serves as an advisory board to direct the work of the Medical Alumni Association. The Medical Alumni Association exists to further the interests of the Medical Alumni of the University of Cincinnati, the College of Medicine of the University of Cincinnati, and of the university itself.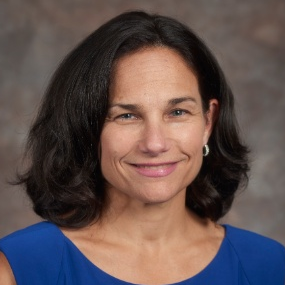 Briana Coggins, A&S '10, '20
Director of Alumni & Donor Experience, College of Medicine