CEAS Alumni Award Nominations
About the CEAS Alumni Awards
The College of Engineering and Applied Science has a long history of honoring the impact, dedication, and accomplishments of our alumni. We are always looking for nominations of alumni who should be recognized for their contributions to the university, college, and their respective industries. We have a rolling nomination process, and you are able to nominate a CEAS alumnus or industry partner year-round. All nominations received by April 15 will be considered for the upcoming year's award cycle and any nominations received afterward will be held over until the following year. We also retain all previous nominations on file for three years.

We encourage you to review the award descriptions and use the form below to make a nomination. Questions can be directed to Ann Terry at ann.terry@foundation.uc.edu.
In conjunction with the University of Cincinnati's 150th Anniversary in 1969, the College of Engineering inaugurated the Distinguished Alumni Award. It was designed to honor the achievements of outstanding graduates whose personal stature have reflected an exceptionally large measure of acclaim on our academic departments and the disciplines they represent. In 2008 the award was renamed the Herman Schneider Distinguished Alumni Award in honor of the college's former dean, Herman Schneider, whose influence shaped the development of the College of Engineering dating back to the invention of the co-op program in 1906. The criteria for recognition in the Distinguished Alumni Award have included meritorious activities in professional engineering and the allied fields of science, industry, business, public service and education. The Distinguished Alumni Award plaque is located in the entrance area of Baldwin Hall.
This award recognizes an individual, company, or alumnus/a who has not only made significant contributions in their professional field, but also has a proven personal commitment to the mission and vision of the programs in what was formerly the College of Applied Science (CAS). This award was formerly named the "Engineering Technology Distinguished Alumni Award" but was changed in 2018 to reflect our desire to recognize any individual, company or alumnus/a who have made significant contributions to CAS and CEAS.
The Lifetime Achievement Award honors a CEAS distinguished alumnus/a whose career reflects the college's commitment to excellence, achievement, and service. Intended to recognize both longevity and consistency of accomplishment over one's professional lifetime, this award is the highest alumni honor bestowed by the College of Engineering and Applied Science. Priority is given to individuals who have previously received one of the college's Distinguished Alumni Awards, but it is not required.
The Dean's Distinguished Service Award was established to honor an individual who has gone above and beyond in devotion to the College of Engineering & Applied Science and whose actions demonstrate exemplary personal service and commitment to the College and its mission. Recipients of the award are leaders who give their time, talent and knowledge selflessly. They may have identified needs for change and found innovative solutions to ongoing or new issues faced by students, administrators, faculty and alumni; or through their lives and contact with others, advocated for and inspired others to serve the needs of CEAS. Recipients may have exhibited the qualities of service and commitment in a single extraordinary endeavor, or may have demonstrated enduring affection and attention to bettering the College through service initiatives undertaken year-after-year.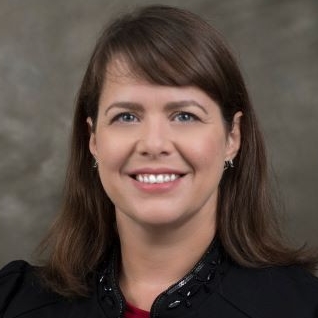 Ann Terry
Senior Director of Alumni & Donor Experience, College Relations, College of Engineering and Applied Science