Volunteer with the UC Carl H. Lindner College of Business
Thank you for your interest in volunteering! Alumni like you provide our students with vital personal and professional development opportunities. Please review the opportunities below and reach out with any questions. 
Bearcats Connect is a platform where UC alumni, students, faculty and staff can network, mentor and grow professionally. Join today so students can reach out for career advice or to scheudle informational interviews. 
With over 46,000 Lindner College of Business alumni worldwide, Lindner graduates are making their mark around the globe! Are you willing to share your Lindner story? Reach out to Victoria Kuhlman to learn more.
Visit a virtual classroom or speak to a student organization remotely to share information about your career success/journey. Reach out to Victoria Kuhlman to learn more about current and upcoming opportunities.
The Carl H. Lindner College of Business Alumni Council is a volunteer group that supports college initiatives through student scholarships and alumni outreach.
Partnering with the college and the UC Alumni Association, the group offers events throughout the year to engage alumni, as well as build student/alumni relationships. View our nomination form. Self-nominations are accepted and encouraged.
Help the Lindner Admissions team reach out to incoming students to welcome them to the Lindner family. This organized call campaign occurs prior to the arrival of each incoming fall class. Reach out to Victoria Kuhlman to learn more. 
Chats with 'Cats is a new virtual event series designed to enable organic, substantive conversation among UC alumni on a broad range of topics. Groups are small and led by alumni hosts. Topics can range from professional development to hobbies to social issues. We want to help you connect to others with similar interests and goals. Reach out to Victoria Kuhlman to volunteer.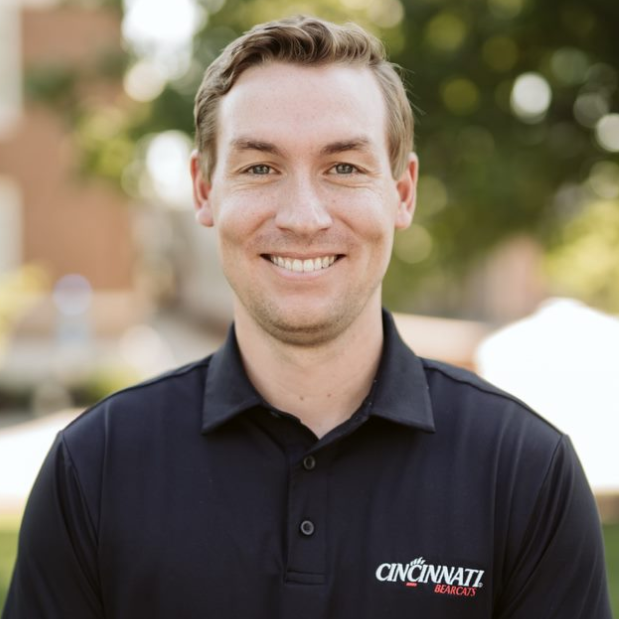 Victoria Kuhlman, A&S '15, '21
Program Director of Alumni & Donor Experience, Lindner College of Business and Regional Campuses