This page contains biographies for the recipients of the four signature UC Alumni Association 2019 awards.

College of Allied Health Sciences
Thomas Herrmann, EdD, AT, PT, CECH '77, '86, Univ '95, CAHS '97
College of Arts and Sciences
Janet Gillian Abaray '79, Law '82
John David Winstel '91, Bus '93
Carl H. Lindner College of Business
Kirk L. Perry '90, Hon '15
College-Conservatory of Music
Betsey Zenk Nuseibeh '02, CECH '07
College of Design, Architecture, Art, and Planning
Beverly Helmbold Erschell '69, '71
College of Education, Criminal Justice, and Human Services
Sheriff James C. Neil, Jr., Univ '78, CECH '80, '84
College of Engineering and Applied Science
Thomas L. Cuni, A&S '69, Law '75
Christopher J. Cooper, MD, Med '88
Wanda O. Wilson, PhD, CRNA, Eve '86, Nur '92, '94, '98
James L. Winkle College of Pharmacy
Rebecca S. Finley, PharmD '77, '79
Timothy O. Brown, DAAP '05
William Howard Taft Medal for Notable Achievement
This award is given to an alumnus of the University of Cincinnati solely on the basis of notable achievement in his or her field. The Taft Medal differs from the Robert E. Dobbs Distinguished Service Award in that it is not restricted to service to the university. The award is in honor and memory of William Howard Taft, Law 1880, Hon 1925, twenty-seventh president of the United States and tenth chief justice.
Bus '75, Hon '16 and S. Craig Lindner, Bus '77, Hon '16
Renowned businessmen and philanthropists Carl H. Lindner III and S. Craig Lindner have set a standard for combining great success in corporate life with an unerring dedication to serving their community — both local and global.
The brothers are co-presidents, co-CEOs and directors of American Financial Group (AFG), an insurance holding company based in their hometown of Cincinnati, with assets over $60 billion. Carl is also chairman and CEO of AFG's insurance division, the Great American Insurance Company. Craig is also president, CEO and director of Great American Insurance Group Annuities, the AFG division engaged in annuity sales in the retail, financial institutions and education markets.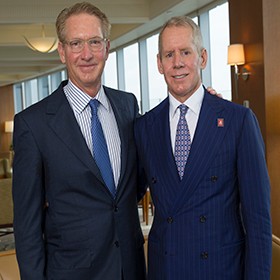 Like many successful UC alumni, the Lindners began their careers as co-ops, in their case alternating studying finance with working at AFG, the company their father, Carl H. Lindner, Jr., had begun in 1959. They learned the business by getting involved in operations across the company while also being exposed to the work being done at the highest levels. Working closely with executives and others throughout AFG helped them understand and model the corporate culture of teamwork, collaboration and transparency that has undergirded the company's success. As they came to understand their own strengths and value, they gravitated toward related yet different parts of the business, which they have each run for the past decade and a half. And the Lindners have remained staunch proponents of and partners in UC's co-op program, as about 50 UC students work or intern at AFG or one of its subsidiary companies each year.
The brothers were also imbued by their parents with a tremendous sense of community and philanthropy. Carl and his wife, Martha, Bus '78, support numerous charities focused on promoting education, assisting at-risk children, and supporting international Christian ministry. He led efforts to establish the Carl H. Lindner III Center for Insurance and Risk Management within UC's Carl H. Lindner College of Business, the first program of its kind in Ohio to combine academic curricula, research and executive-level industry education and outreach. Carl played a major role in founding Cincinnati Hills Christian Academy and the Otto Armleder Memorial Education Center. He also served on UC's Board of Trustees from 2013 to 2015, when he elevated his focus on bringing professional soccer to Cincinnati. That effort was an unqualified success, as Carl is the majority owner and CEO of FC Cincinnati, the soccer club that captured the imagination of the community during the last few years and will begin play as a Major League Soccer expansion team in 2019.
Craig and his wife, Frances, have dedicated themselves to advancing research, improving care, and removing the stigma of mental illness through the establishment of the Lindner Center of HOPE, a nonprofit psychiatric treatment facility with an affiliated addiction-treatment center jointly operated by the Lindner Foundation and UC Health. They have also been major supporters of research projects related to blood cancers, and worked closely with the group that founded the nondemoninational Horizon Community Church. Craig has served on numerous boards and other groups devoted to the enhancement of the Cincinnati community.
Honoring the academic and experiential learning they received at their alma mater, as well as the memory of their father and his close work with the college that bears his name, Carl and Craig were leaders in developing the new $120 million home of UC's Lindner College of Business, providing an $11 million gift along with AFG toward constructing the 225,000-square-foot facility that will open in the fall of 2019. The project will further elevate the work of the college, paving the way for a new era of growth. The Lindners have also been major supporters of UC Athletics and the UC Medical Center, among many other initiatives.
Robert E. Dobbs Distinguished Service Award
The Robert E. Dobbs Distinguished Service Award recognizes alumni who have rendered outstanding, faithful and selfless service to their alma mater.
"Boldly Bearcat" may be a new theme at the University of Cincinnati, but it has described Kim Dobbs for almost her entire life. She knew from a young age that she would train at UC to be a teacher, and she applied what she'd learned during a 30-year career in primary education. She met her husband, Bob, on a Homecoming blind date, and they lived a full and fast-paced UC life that included three Bearcat children, culminating in their becoming volunteer leaders of their university's landmark Bicentennial celebration.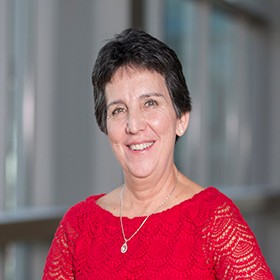 Dobbs's contributions to the UC community have been numerous and varied. She has served many years on the College of Education, Criminal Justice, and Human Services Dean's Advisory Council, and received CECH's School of Education Distinguished Alumni Award in 2018. As essentially UCAA's "first couple," she was a fixture at Bob's side for a decade during his board leadership of the UC Alumni Association and UC Foundation, working diligently on behalf of the organizations' initiatives, including hosting many Dinner With Bearcats events. A charter member of UCATS, her devotion to UC Athletics has touched many Bearcats: She served on the Football 101 Committee to benefit the Barrett Cancer Center; she chaired the donor event for the reopening of the renovated Nippert Stadium; and she hosted dozens of events in support of the soccer program and the UC cheer and dance teams. Kim and Bob created the Dobbs Family Scholarship for varsity soccer players majoring in business, the Kimberlee Dobbs Scholarship for spirit squad members studying education, and the Robert Dobbs Scholarship for Lindner College of Business, Arts & Sciences, or DAAP students demonstrating uncommon leadership in community service.
Having spent so much of her life expanding the imaginations of young children, Dobbs has even turned her passion for UC into a pair of children's books, writing "Looking for Bobby Bearcat" in 1996, and following that up with "Let's Be Boldly Bearcat" in 2019.
Dobbs's focus is always forward — not surprising for a long-time educator who was concerned with preparing her eager young students for a fulfilled future. So as she embraces UC's 200-year history and celebrates all that has made the university great, her vision as a Bicentennial co-chair is perhaps fixed even more intently on what's next. This once-in-a-lifetime opportunity has received her full focus, drive, energy and spirit. Her Bicentennial co-chair, UC trustee Phil Collins, said, "Kim has been a tireless, loyal servant of the university in ways too many to count. She has continued undaunted and indefatigable through many ups and downs during our Bicentennial work, undeterred by obstacles and frustrations that would have sapped the enthusiasm from all but the most dedicated of Bearcats. I can't imagine anyone more deserving of this award — especially during our Bicentennial year — than Kim."
Marian A. Spencer Mosaic Award
The Marian A. Spencer Mosaic Award is presented to an alumnus/alumna whose leadership enhances our shared community through cultivating collaboration, fostering inclusiveness, championing the cause of the underrepresented, and promoting equity and opportunity for all.
Side-by-side photos in Harrison Blackmond's home show two very contrasting houses. One is the home in which he grew up as the son of an Alabama sharecropper; the other is the White House, which he visited many years later to discuss education reform. Blackmond says education paved the road between the two houses, and it's why he has dedicated his life to improving the educational experience for all children.
When his family moved to Cincinnati, Blackmond attended Hughes High School — the first in his family of 12 children to receive a high school diploma. A stint in the military was followed by earning a pair of degrees from UC, where he was a leader on campus in the effort to make civil rights progress and equality for all students truly genuine in the fabric of university life. After subsequently earning a law degree from the University of Michigan, his career arc evolved: Audiologist, attorney, prosecuting attorney, vice president for a mall developer, management consultant, and then a multitude of roles associated with his true passion. For the majority of his adult life, he has been a devoted advocate for education reform, especially in urban communities such as those served by the Detroit Public Schools in his home city.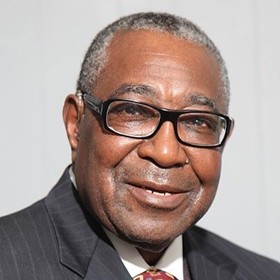 Volunteerism soon gave way to a full-time career, directing the operations of a not-for-profit that worked with schools and universities to enhance the ways teachers teach and children learn. As president of the Detroit Black Alliance for Educational Options, he led efforts to increase the educational choices available to low-income families. Following his retirement a decade ago, Blackmond helped establish Democrats for Education Reform-Michigan and served as its State Director. In this key role, he worked to ensure children's needs function as the guidepost at the center of education policy. The organization recognized that such goals require continual systematic reform, innovation and a unified effort on the part of education stakeholders.
Blackmond was also Executive Director of Education Reform Now-Michigan, a non-partisan nonprofit committed to ensuring all children have access to a quality public education regardless of the labels they may carry or barriers they may face. He believes this mission can be fulfilled by transforming the struggling education system largely through coalition building and legislative policy.
This lifelong pursuit flows freely from Blackmond's belief in the potential of all children and the power of focused, unyielding advocacy on their behalf. As he reflects on this career of enormous support for a more effective educational community, he appreciates the foundation created by his years at UC, crediting faculty for their belief in him and for igniting his passion for serving others.
Jeffrey Hurwitz Young Alumni Outstanding Achievement Award
This award is given to a UC graduate on the basis of significant professional achievement in his or her field of endeavor, and continued service and involvement with the university and community. This award is in honor and memory of Jeffrey Hurwitz, BBA '72, MBA '73, former president of the UC Alumni Association's Board of Governors.
Bill Mulvihill, Jr. experiences the thrills that come with being a lifelong sports fan a little differently from those cheering around him. That's because he occasionally finds himself in a stadium or arena that he shares responsible for, thanks to his role as the senior vice president of U.S. Bancorp's Sports & Entertainment Group.
Mulvihill's path to helping major sports venues get built or renovated was far from a direct one, but in retrospect makes sense in terms of leveraging personal interests and expertise into a customized career. He earned two UC degrees in succession — mechanical engineering and an MBA — on his way to Washington where he served on the staff of the U.S. House of Representatives Committee on Ways and Means, helping legislators craft landmark tax policy and navigate economic issues. He then became a senior economist for a Chicago-area financial services firm where he was often quoted in the national media. When his wife couldn't pass up an opportunity with Procter & Gamble, he returned home to Cincinnati.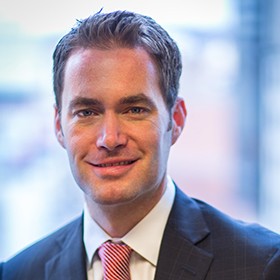 U.S. Bank had formed a sports group several years earlier, but its scale was fairly modest, with a portfolio below $100 million. The bank's innate overall strength through the economic downturn allowed it to identify the sports finance field as one of several sectors where growth might be aggressively targeted. Mulvihill's economic knowledge and diverse experience, combined with his exposure to sports through his father's work with UC Athletics, created the ideal opportunity for both the bank and the self-described "accidental banker."
With stadium financing moving increasingly to the private sector and relying less on public funding, the ability to assemble complex transactions has grown in importance. Mulvihill has overseen the implementation of U.S. Bank's strategy to provide unique financing solutions directly to clients, resulting in U.S. Bank's sports group portfolio surpassing $2.5 billion amid a stream of successful ventures. Major financing projects have seen the bank partner with many franchises, including the Minnesota Vikings, San Diego Padres and Utah Jazz. In 2018, Mulvihill's work "came home" as he led the financing of FC Cincinnati's new stadium in Cincinnati's West End. He enjoys seeing how teams and stadiums can make a big difference in the communities they serve, and hopes to carry the bank's expertise to many other clients, such as other MLS franchises as well as colleges and universities, which historically have not used such financing structures for athletics facilities construction.
Mulvihill has remained as involved with the Lindner College of Business as his schedule and travels allow, including service on the Kolodzik Business Scholars Advisory Board and the Finance Department Board.