DAAP 40th Graphic Design Reunion 2023
Oct. 13 - 15
Cincinnati, OH
It's hard to believe that 40 years have passed since we walked the halls of DAAP. To celebrate this landmark year, we are planning an exciting, activity-filled, Homecoming weekend! Rediscover today's DAAP, reconnect with classmates, and experience a weekend of creativity and connection. We hope you'll join us for one or all of our planned activities.
Register Today! Select which events you'd like to attend. Registration requested by Oct. 1.
Campus Tour
1 – 3 p.m.
DAAP 4th floor entrance
342 Clifton Ct.
Reunion Weekend will begin with a tour of campus starting with the DAAP building. If you haven't been on campus in a while, be prepared to be surprised because a lot has changed since the '80s! There's a reason why UC made  Forbes' list of the most beautiful campuses in the U.S.
Homecoming Kickoff Party
6 – 8 p.m.
Sheakley Lawn
If you wish to continue the festivities into the evening, join us at Friday night's Homecoming Kickoff Party on Sheakley Lawn in Varsity Village, or enjoy dinner on your own in the surrounding neighborhoods. 
ArtWorks Mural Tour
10 a.m. - noon
Central Parkway, outside  Kroger Corporate Headquarters
On Saturday morning, embrace Cincinnati's unique creativity with a mural tour of downtown, courtesy of award-winning non-profit ArtWorks. Follow the tour with lunch downtown, or skip the tour and head to campus to watch the Homecoming Parade.
Homecoming Parade
4 hours prior to kickoff (game time TBA)
Clifton Ave.
Reunion Reception
8 – 11 p.m.
1819 Innovation Hub
2900 Reading Road
Don't miss the main event Saturday evening — a casual reception with bites, drinks and conversation at the 1819 Innovation Hub, located just a few minutes east of campus. Amid throwback '80s music, we'll catch up with each other and a few of our favorite faculty.
Breakfast and Exhibition Viewing
11 a.m. – 1 p.m.
DAAP 5th floor outside Reed Gallery
342 Clifton Ct.
End reunion weekend with a tour of the DAAP building, continental breakfast, and a stop at the Reed Gallery where DAAPmade: The Exhibition will be displaying a curated collection of alumni work. 

Traveling from out of town? We have hotel blocks available.
Whether you can make it or not, we'd love to hear from you! Let us know what you're up to; all stories and photos will be shared at the reunion and in a follow-up email to everyone who shared their updates.
Interested in contributing to the future of DAAP? Consider making a gift to the DAAP Alumni Scholarship Fund.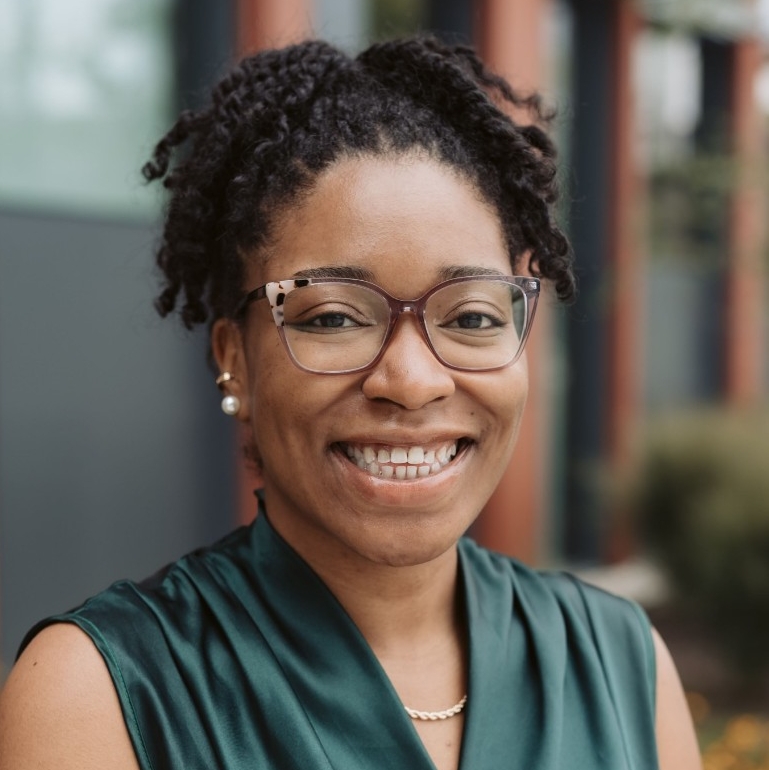 Ellen Stedtefeld
Program Director of Alumni & Donor Experience, College-Conservatory of Music and College of Design, Architecture, Art, and Planning