This page contains biographies for the recipients of the four signature UC Alumni Association 2017 awards.
College of Allied Health Sciences
Nancy L. Nevin-Folino, CECH '74, CAHS '83
College of Arts and Sciences
Anthony J. Lawson '96, A&S '98
Carl H. Lindner College of Business
Sharon Reynolds Burns, PhD '01, A&S '03, CECH '04, '10
College-Conservatory of Music
College of Design, Architecture, Art, and Planning
College of Education, Criminal Justice, and Human Services
Raymond J. Brokamp '51, '55
College of Engineering and Applied Science
James J. Augsburger, MD '74
Julia Muennich Cowell, PhD '68
James L. Winkle College of Pharmacy
Leonard J. Stokes, A&S '02
William Howard Taft Medal for Notable Achievement
This award is given to an alumnus of the University of Cincinnati solely on the basis of notable achievement in his or her field. The Taft Medal differs from the Robert E. Dobbs Distinguished Service Award in that it is not restricted to service to the university. The award is in honor and memory of William Howard Taft, Law 1880, Hon 1925, twenty-seventh president of the United States and tenth chief justice.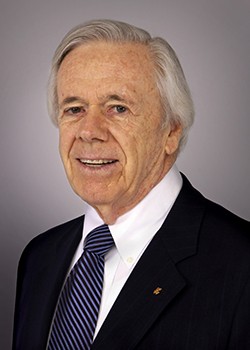 Elroy (El) E. Bourgraf
Bus '54
Through his compelling combination of innovation, business acumen and integrity, Elroy Bourgraf has developed a well-earned reputation for revolutionizing the emergency medical service (EMS) industry, thereby greatly impacting and saving the lives of countless people worldwide.
From a funeral director's request in 1956 to create a mortuary cot that could be easily managed by one man, Bourgraf and his company's founding partner, Dick Ferneau, created the world's first roll-in cot to safely and respectfully transport the body of a deceased person. Similar innovation was applied to the emergency ambulance stretcher market such that every mobile cot in use today around the world is derived from their original designs. In addition, the work of Bourgraf and Ferno-Washington Inc. has led the evolution of products used within the EMS sector, funeral industry and the military to extend the working life of the attendant and provide comfortable, safe and reliable care for the injured, sick and deceased. Ferno's breakthrough products have included the scoop stretcher to enable EMTs to lift patients without causing further injury, an extrication device to protect people who may have suffered spinal injuries, and a powered patient chair that goes up and down steps without lifting. Bourgraf has been the lead inventor on more than 25 patents, and Ferno now manufactures and sells more than 350 innovative products in over 150 countries.
The company's achievements are even more meaningful because of the culture behind them. Bourgraf, Ferno's chairman, is known for his personal integrity, which is embodied in The Ferno Way, the code of business conduct he created for the business. Throughout the industry and in the community, Ferno is renowned not only for innovation and value, but also for instilling professionalism, truth and loyalty in all of its relationships with its stakeholders. It's a case where the company culture reflects the traits of its leader. Bourgraf has been generous with his time, expertise and resources within his community, having held volunteer leadership roles with Wilmington College, the Kidney Foundation, Cincinnati Children's Hospital Medical Center, and the University of Cincinnati as a trustee of the UC Foundation and an active member of the Business Advisory Council at the Lindner College of Business. He was inducted into the Greater Cincinnati Business Hall of Fame in 2013.
For well over half a century, Bourgraf has been a brilliant innovator, wise mentor, skilled business leader, and passionate supporter of causes that serve his fellow man. While displaying a humble spirit, he became the father of the modern integrated patient transport business, dedicating his life to saving, protecting and caring for the lives of others.
Robert E. Dobbs Distinguished Service Award
The Robert E. Dobbs Distinguished Service Award recognizes alumni who have rendered outstanding, faithful and selfless service to their alma mater.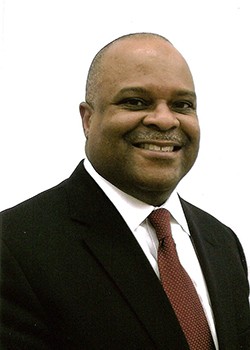 Jerome S. Jackson
Phar '89
Filled with a spirit of gratitude, Jerome Jackson knows he has been blessed with a rewarding and impactful career in pharmacy, made possible by the generosity and vision of others when he was a UC student three decades ago. As a result, he has dedicated himself to enriching the educational experience of his fellow Bearcats who are following the same academic path he did.
Since graduation, Jackson has stayed involved with his college as a pharmacist preceptor and mentor to many pharmacy students. As a member of the Cincinnati Pharmaceutical Association, through his service on the Winkle College of Pharmacy's Board of Advisors, and from his seat on the college's Council on Diversity, he has provided continuous support to members of the Student National Pharmacist Association in their journey toward a pharmacy degree, as well as to his alumni peers.
Jackson has long sponsored a lecture series that bears his name, established to enhance the personal and professional development of Darwin T. Turner Scholars, the group of students composed from underrepresented groups including first-generation college students. His support has enabled the Turner Scholarship program to sponsor speakers and workshops that foster the students' personal and professional development. Jackson has also sponsored the Breakfast of Champions, an annual event at which Turner Scholars show appreciation for the faculty and staff who have supported them throughout the year. Embodied in his actions, Jackson's message is centered on the notion that Turner Scholars may not be able to pay back their scholarship monetarily, yet have a moral responsibility to pay it forward so that others can continue to have life-altering experiences at UC. In this way, his involvement with the Turner Scholars program carries an immeasurable impact on hundreds of lives.
Additionally, Jackson has served on the UC Alumni Association Board of Governors, the university's Diversity & Inclusion Advisory Council, and the Proudly Cincinnati Campaign Leadership Committee. He has supported the UCAA's African American Alumni Affiliate (4A) and its Onyx & Ruby Gala, as well as UC's African American Cultural and Resource Center (AACRC). In his professional role as a manager and pharmacist at Walgreens, he participates in many health-related events to teach people about leading healthy lifestyles.
Marian A. Spencer Mosaic Award
The Marian A. Spencer Mosaic Award is presented to an alumnus/alumna whose leadership enhances our shared community through cultivating collaboration, fostering inclusiveness, championing the cause of the underrepresented, and promoting equity and opportunity for all.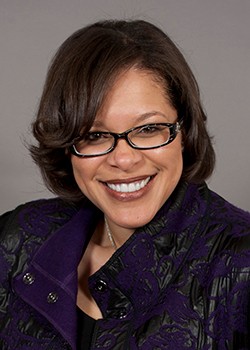 C. Bleuzette Marshall, PhD
A&S '92, CECH '01, '09
Bleuzette Marshall knows that the excellence of her alma mater is largely derived from its full commitment to empowering all members of its diverse community to contribute to, partake of, and benefit from the UC experience. Such respect for each person's innate value and inclusion as part of an exponentially greater whole is fundamental to the well-being of the university and the community overall. Marshall has dedicated her life to safeguarding and advancing these principles.
Long before she was named UC's vice president for equity and inclusion last year, Marshall has been a leader in the field, helping the university to a place of awareness, resolve, action and strength. The recipient of a Darwin T. Turner Scholarship as an undergraduate and owner of three UC degrees, she is a veteran of more than two decades with the university and the UC Foundation in various roles, always with an unyielding dedication to providing unfettered opportunity for everyone in the UC family. Early work with the Office of Ethnic Programs and Services and the African American Cultural and Resource Center (AACRC) was focused directly on elevating the student experience — always a cornerstone of her professional passion. In a subsequent fundraising role as senior director of development for the provost and student affairs, she directed efforts that raised more than $20 million for university-wide scholarships and programs.
Marshall became UC's chief diversity officer in 2014 and then vice president for equity and inclusion in 2016. She leads all efforts that propel students and staff toward greater understanding of how inclusion is a pillar of our institutional success, thereby nurturing the strategic vision and specific actions that define a truly inclusive environment, and creating the means by which we measure our ongoing progress while charting future initiatives. Marshall co-chairs UC's Diversity Council; partners with senior leadership to improve the recruitment and retention of diverse students, faculty and staff; assists colleges, units and departments in research data analysis and dissemination; and serves as a resource to benchmark trends and promote best practices. For more than a decade, she has been at the core of UC's diversity and inclusion work, meaning she has been integral in helping countless individuals alter the trajectory of their lives by leveraging educational and experiential opportunities they would not have otherwise received.
With a leadership profile that extends far beyond the UC campus, Marshall has been very involved with Alpha Kappa Alpha Sorority, Inc., and The Cincinnati Chapter of the Links, Inc. She has received such awards as the Donald and Marian Spencer "Spirit of America" Award in 2016 recognizing enduring contributions to creating greater inclusion and for promoting diversity in the community, the King Legacy Award in 2014 for leading the implementation of UC's five-year diversity plan as well as building strategic partnerships in the community, and the Glass Ceiling Award in 2014 presented by the Ohio Diversity Council.
Jeffrey Hurwitz Young Alumni Outstanding Achievement Award
This award is given to a UC graduate on the basis of significant professional achievement in his or her field of endeavor, and continued service and involvement with the university and community. This award is in honor and memory of Jeffrey Hurwitz, BBA '72, MBA '73, former president of the UC Alumni Association's Board of Governors.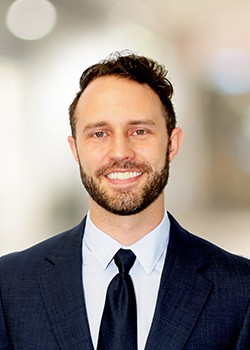 Dustin J. Grutza
Bus '08, '10
When an injury prematurely ended Dustin Grutza's football career, he didn't throw in the towel. He applied his talents to an entirely different field — the startup world. His passion and entrepreneurial knack manifested themselves as he assumed a leadership role with his family's construction company, Ranger Industrial. While there, he noticed a two-sided problem: Skilled tradesmen and women had no platform for showcasing their skills to find well-paying steady work, while employers couldn't secure reliable skilled workers when they needed them. Through market research, Grutza discovered that this disconnect wasn't a problem unique to Ranger; it plagued all industries in the skilled trades.
This translated into a major opportunity to build what would become CraftForce — a tool and a team dedicated to putting people back to work. A mobile and online app became the tool to connect employers and employees in the skilled trades. CraftForce's recruiting team provided the direct services and HR support for employers who need a reliable workforce, while simultaneously supporting skilled workers seeking steady work, strong benefits and good wages that can prove elusive in the trades careers. The app will bring the skilled trades — principally construction, manufacturing, energy, chemical, etc. — into the forefront of the digital age alongside other industries. The emerging CraftForce story earned a segment on Discovery Channel's Innovations with Ed Begley Jr.
A strong business education at the University of Cincinnati gave Grutza the framework to recognize CraftForce's opportunity and then leverage it. He earned two degrees from the Lindner College of Business — a bachelor's in industrial management in 2008 and an MBA two years later — while playing quarterback for the Bearcats during their historic rise to championship level. He started during the 2005 and 2006 seasons (twice being named Big East Player of the Week) and was captain of the 2008 conference champion team that played in the Orange Bowl. He proved to be a natural and resourceful leader on the field and in the classroom. So when injury struck, it was no surprise that he rebounded quickly with a new plan.
CraftForce expects to triple its revenue in 2017, and expand its presence throughout the Southeast and Midwest with multiple U.S. offices over the next three years. The CraftForce app will be a fully functional online marketplace by mid-2017, when it will be licensed out as an HR product to companies with similar struggles and tech needs. CraftForce also takes on multiple interns each semester, something Grutza plans to continue to give more students valuable startup tech experience. Meanwhile, building CraftForce inspired Grutza's latest project, a safety-training platform called SafeForce that streamlines and simplifies how clients in the trades manage safety training for their workers.
Grutza also has maintained a commitment to his community, serving as co-director of The Founder Institute's Cincinnati branch, member of the UC Bicentennial Committee, and executive board member of The Tom Browning Boys & Girls Club and active board member of the Chamber of Commerce in Maysville, Ky., his hometown.