This page contains biographies for the recipients of the four signature UC Alumni Association 2014 awards.
William Howard Taft Medal for Notable Achievement
This award is given to an alumnus of the University of Cincinnati solely on the basis of notable achievement in his or her field. The Taft Medal differs from the Robert E. Dobbs Distinguished Service Award in that it is not restricted to service to the university. The award is in honor and memory of William Howard Taft, Law 1880, Hon 1925, twenty-seventh president of the United States and tenth chief justice.
Cathryn H. Hilker
A&S '54, Hon '04
It's a terrible irony that the fastest creatures on earth were collectively facing a slow death in the changing African environment where they once had thrived. But recent years have seen a reversal of fortune for wild cheetahs as their populations have stabilized. The change can be traced to Cincinnati and the efforts of Cathryn Hilker of the Cincinnati Zoo & Botanical Garden.
A year after receiving her UC degree in Cultural Anthropology, Hilker set out on a two-month adventure — driving a truck across the heart of Africa to meet with legendary anthropologist Louis Leakey at historic Olduvai Gorge in Tanzania, the birthplace of man. She had no way of knowingher African expedition would be a precursor to a career dedicated to educating the public about wild animals in general and the cheetah in particular — or that she would play a pivotal role in helping save this cat in the wild.
Her lifetime conservation work has made her uniquely synonymous with the principal object of that work — Hilker and cheetahs just go together. She has been called "a cheetah in a woman's body"; her understanding of cheetahs is intuitive.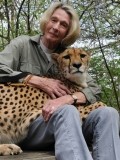 After spending 10 years out of college teaching and working, Hilker began volunteering with the zoo. In the early 1970s she proposed a program to take animals to area schools so that children could experience them up close. This led to the creation of the Animal Outreach Program in the zoo's fledgling Education Department, funded through a relationship developed between Hilker, the zoo and Frisch's Restaurants — a partnership that continues to this day.
Hilker built upon that success by beginning the zoo's famed Cat Ambassador Program in 1980 — and so officially began her long-held love affair with big cats. Working initially with young African lions and tigers as well as several small species, Hilker took cats to Tristate schools and appeared on local and national TV shows to tell their wondrous stories. Soon her focus turned to the African cheetah. A largely timid species, the cheetah's docile nature lends itself to working willingly around humans. Her first cheetah, Angel, was hand-raised by Hilker and became a constant companion in educational outreach around the U.S.
When Angel died in 1992, Hilker established The Angel Fund to raise money toward the protection of wild cheetahs and their habitats. The purchase of a 17,000-acre farm in Namibia, Africa, which was then given to the Cheetah Conservation Foundation, raised the preservation work to an even higher level.
The Angel Fund and Hilker's tireless efforts also positioned the Cincinnati Zoo as one of the world's premier cheetah breeding centers, and led the zoo to develop its Cheetah Encounter, the first zoo environment in the world where visitors can see cheetahs run at top speed on a daily basis.
Robert E. Dobbs Distinguished Service Award
The Robert E. Dobbs Distinguished Service Award recognizes alumni who have rendered outstanding, faithful and selfless service to their alma mater.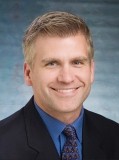 Kirk Perry
Bus '90
Sometimes you see young people making a big impact during their college years, and you just know it's only a preview of things to come. That was certainly the case with Kirk Perry.
A tremendously involved college career saw Perry become Student Body President, Homecoming King, Mr. Bearcat, and the Outstanding Graduate and Marketing Student in the Lindner College of Business. Upon graduation, he immediately became a rising leader with Procter & Gamble, working on several brands, overseeing marketing efforts in Asia for six years, and then returning to the United States and eventually becoming president of the global family care division. In late 2013, Perry left P&G after 23 years to become president of brand solutions for Google.
Perry believes UC prepared him to be successful in business and to be passionate about causes he cares about — and giving back to his university has always been a high priority. He has worked extensively with UC staff to review and enhance the university's brand and marketing strategy. That expertise has also been shared freely during his seven years as a trustee of the UC Foundation. As chair of its Marketing Committee, he was instrumental in bringing P&G marketing concepts to the university's development efforts. His ability to help others balance immediate priorities with the larger landscape and implications of their work significantly shaped the Proudly Cincinnati campaign and helped propel the effort beyond its $1 billion goal.
As the university's Bicentennial Commission was formed in anticipation of the upcoming 2019 celebration, Perry was appointed vice chair. Using the same approach of leveraging his knowledge gained from P&G and now Google, he is leading his group in developing the thematic and marketing framework that will allow the occasion to resonate and connect with UC stakeholders. Indeed, his concepts around the power of UC to change the lives of everyone who comes through the university — one story at a time — echoes his own personal UC story of being a first-generation college student who earned a much-needed scholarship to stay in school and continue his successful journey.
Perry has also been a generous benefactor to his college and UC Athletics. A loyal UCATS member since he graduated, he and his family endow a scholarship for the Carl H. Lindner Honors PLUS program, largely in gratitude for the help he received while a student. And furthering the example of life coming full circle, Perry served as the leader of P&G'S UC recruiting team for many years, helping to maintain a strong pipeline of outstanding UC graduates to meet the company's continuous need for young talent.
Marian A. Spencer Mosaic Award
The Marian A. Spencer Mosaic Award is presented to an alumnus/alumna whose leadership enhances our shared community through cultivating collaboration, fostering inclusiveness, championing the cause of the underrepresented, and promoting equity and opportunity for all.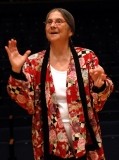 Catherine Roma
CCM '89
They say music is the universal language. If so, that would make Dr. Catherine Roma one of the world's most fluent speakers of the language, considering the people she has united, the causes she has championed, and the impact she has had through her career in choral music. She has come to both honor and reflect her community's rich diversity by using music as a means of inclusion and understanding.
When Dr. Roma began the Anna Crusis Women's Choir in her native Philadelphia in 1975, she became one of the founding mothers of the women's choral movement on a global basis. Upon coming to UC to pursue graduate work in the 1980s, she started MUSE, which became Cincinnati's premier women's choir. Then as now, MUSE reflected a wish for a world where differences are celebrated and women of many colors, ages, cultures and lifestyles would coalesce in harmony.
This mission to combine the beauty of music and diversity/inclusion has been a common thread through all of Dr. Roma's work. In 1989 she co-founded the Martin Luther King Coalition Chorale, consisting of more than 100 singers — diverse races, ages and national origins coming from churches, synagogues, mosques and temples across the region — performing to advance important social justice issues. Her work as a tenured professor of music at Wilmington College led Dr. Roma to create and direct the Umoja (Swahili for "unity") Men's Chorus at the Warren Correctional Institute, where the same principles bring together male inmates to rehearse and sing. Much of the group's music is composed and arranged by the inmates themselves.
In 2012, Dr. Roma co-chaired the Music Advisory Committee for the World Choir Games in Cincinnati and directed three choirs in the competition (MUSE, the King Chorale, and Umoja Men's Chorus), each of which earned gold medals. As part of her World Choir Games work, she co-edited the book A City That Sings: Cincinnati's Choral Traditions, 1800-2012.
Dr. Roma has commissioned over 100 works for her choirs, made many presentations about her field and her work, conducted a variety of choruses, and received countless awards and honors in gratitude for her contributions.
Jeffrey Hurwitz Young Alumni Outstanding Achievement Award
This award is given to a UC graduate on the basis of significant professional achievement in his or her field of endeavor, and continued service and involvement with the university and community. This award is in honor and memory of Jeffrey Hurwitz, BBA '72, MBA '73, former president of the UC Alumni Association's Board of Governors.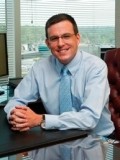 Jay W. Hummel
Bus '03
In proving the theory of a strong correlation between a person's undergraduate experience and his involvement and impact as an alumnus, Exhibit A is Jay Hummel.
Hummel has one of the sharpest analytical minds in Cincinnati's business and finance community, and is one of the most accomplished alumni of his generation within the UC family. He recently founded Simple Management Group LLC, a consulting firm which helps management teams simplify their strategies and refocus their efforts and resources on effective execution. Previously he had served as president and chief operating officer of Lenox Wealth Management, which oversees $700 million in assets for individual clients. Hummel had joined Deloitte & Touche out of college where he swiftly became senior accountant in charge of the worldwide audit for client Procter & Gamble. He has also served with The Ward Group helping clients grow their businesses through financial strategic planning.
Yet most of his peers know Hummel best for his community service work and fierce desire to make his hometown a better place. Two years removed from campus life, he became president of Give Back Cincinnati where he doubled the organization's size to enable greater impact; Give Back Cincinnati became one of the region's largest all-volunteer non-profits. He also co-founded Fuel Cincinnati, a volunteer venture-capital organization that provides grants to fund YP community-service start-ups. Such selfless work got the attention of the Cincinnati USA Regional Chamber, which invited him to join the board of its regional blueprint-initiative for growth, Agenda 360. At age 26, Hummel was recognized by the Business Courier as one of Cincinnati's "40 Under 40."
Despite a perpetually full plate, Hummel has always found room for service to his university. He had been the epitome of a leader on campus as a UC student: Decorated graduate of the Lindner Honors PLUS program; president of Sigma Sigma Men's Honorary; recipient of UC's Just Community Award recognizing major impact on campus diversity; recipient of the Presidential Leadership Medal of Excellence; named Mr. Bearcat signifying the university's top male graduate; and even 2003 Homecoming King. As an alumnus, he has been a generous donor to various causes, a frequent attendee at countless UC functions, and enthusiastic volunteer on the Lindner Honors PLUS Advisory Board for his college and a member of the university's Bicentennial Commission.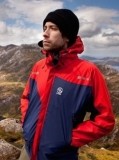 Brian Leitten
CCM '01
A UC education can take you anywhere and everywhere, doing things you never imagined. Brian Leitten's young career proves the power and real-world application of the UC experience, and demonstrates how alumni can integrate the next generation of creative minds into the journey.
An accomplished graduate of the College-Conservatory of Music's Electronic Media Division, Leitten began his entertainment career with a five-year stint in the Music and Talent Department at MTV in New York working on music programming, development, and events such as the VMAs, New Year's Eve and the Movie Awards. From there he moved to producing and directing the MTV program MADE, ultimately winning an Emmy for his work. Many other projects followed, including establishing his own production company, Hyperion XIII, in 2011, and later becoming the Director of Productions for Vevo, the world's leading all-premium music video and entertainment platform. He has also produced for Comedy Central and Fuse TV.
Leitten is the executive producer and director of a multi-award winning documentary called The Last Wild Race about an international expedition race in Chile. Expedition racing typically involves teams of four people competing in adventure sport disciplines including navigation, trekking, mountain biking, paddling, and climbing to cover diverse outdoor terrain over a week or more. That experience led Leitten to propose to his college a groundbreaking video project about a similar event in California.
When the work was green-lit, 33 students from CCM's E-Media, DAAP's Graphic Communication Design, and the College of Arts & Sciences' Communications and Anthropology programs teamed up with Leitten in the field and in the studio to help create the Gold Rush Expedition Race Documentary Series. The project received the support of UC Forward, an initiative in which students, faculty, and sometimes alumni engage in interdisciplinary projects to enhance the learning experience in ways that typical classroom and lab work cannot. The 2012 Gold Rush documentary was recently awarded Best of Festival in the Faculty Video Competition at the 2014 Broadcast Education Association Festival of Media Arts.
During that same semester, Leitten also helped secure professional guest lecturers from across the film and TV industries to speak with E-Media students, either on location or via web conferencing, about the current state of art in the entertainment industry. And his contribution to UC hasn't been limited to the Gold Rush Expedition Race project itself; Leitten has helped many of the participating students find jobs in the industry in New York and Los Angeles upon graduation.
In all, Leitten combines a stellar record of achievement in his field, an ongoing and active role in mentoring and guiding UC students who are following in his footsteps, and the ability and desire to leverage his innovative passion and perspective to advance his craft and his university.