Each year, the UC Alumni Association recognizes and celebrates the many contributions and overall excellence of UC alumni in countless fields of endeavor, throughout the world.
UCAA selects honorees for the William Howard Taft Medal for Notable Achievement, Robert E. Dobbs Distinguished Service Award, Marian A. Spencer Mosaic Award, and Jeffrey Hurwitz Young Alumni Outstanding Achievement Award.
William Howard Taft Medal for Notable Achievement: Paul & Kim Polman
This award is given to an alumnus of the University of Cincinnati solely on the basis of notable achievement in his or her field. The Taft Medal differs from the Robert E. Dobbs Distinguished Service Award in that it is not restricted to service to the university. The award is in honor and memory of William Howard Taft, Law 1880, Hon 1925, twenty-seventh president of the United States and tenth chief justice.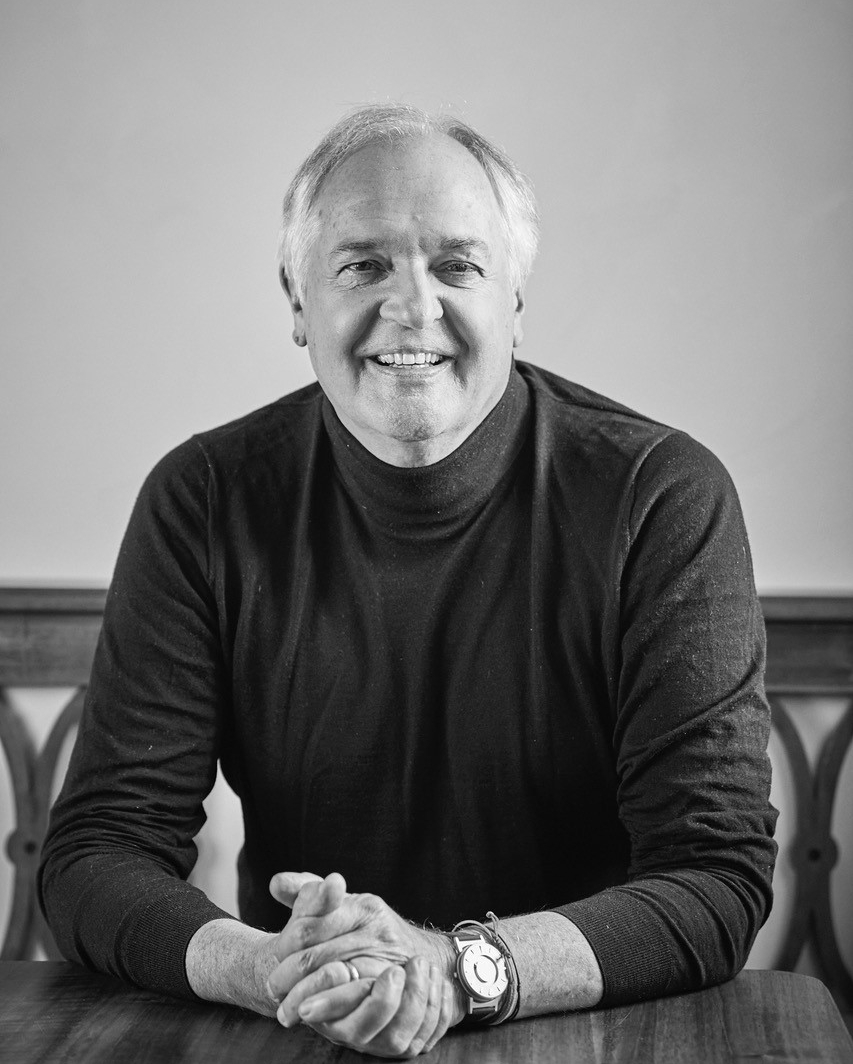 Business leader, campaigner, Co-Author of "Net Positive: how courageous companies thrive by giving more than they take", recently published October 2021.
Paul Polman works to accelerate action by business to tackle climate change and inequality. A leading proponent that business should be a force for good, Paul has been described by the Financial Times as "a standout CEO of the past decade."
As CEO of Unilever (2009-2019), he demonstrated that a long-term, multi-stakeholder model goes hand-in-hand with excellent financial performance. Paul was a member of the UN Secretary General's High-Level Panel which developed the Sustainable Development Goals and which he continues to champion, working with global organizations and across industry to advance the 2030 development agenda.
Paul's new book, "Net Positive: How Courageous Companies Thrive by Giving More Than They Take," is a call to arms to courageous business leaders, setting out how to build net positive companies which profit by fixing the world's problems rather than creating them. He chairs IMAGINE, a social venture dedicated to systems change, and Saïd Business School, and he is Vice-Chair of the UN Global Compact as well as a B Team Leader. Paul is Honorary Chair of the International Chamber of Commerce, which he led for two years.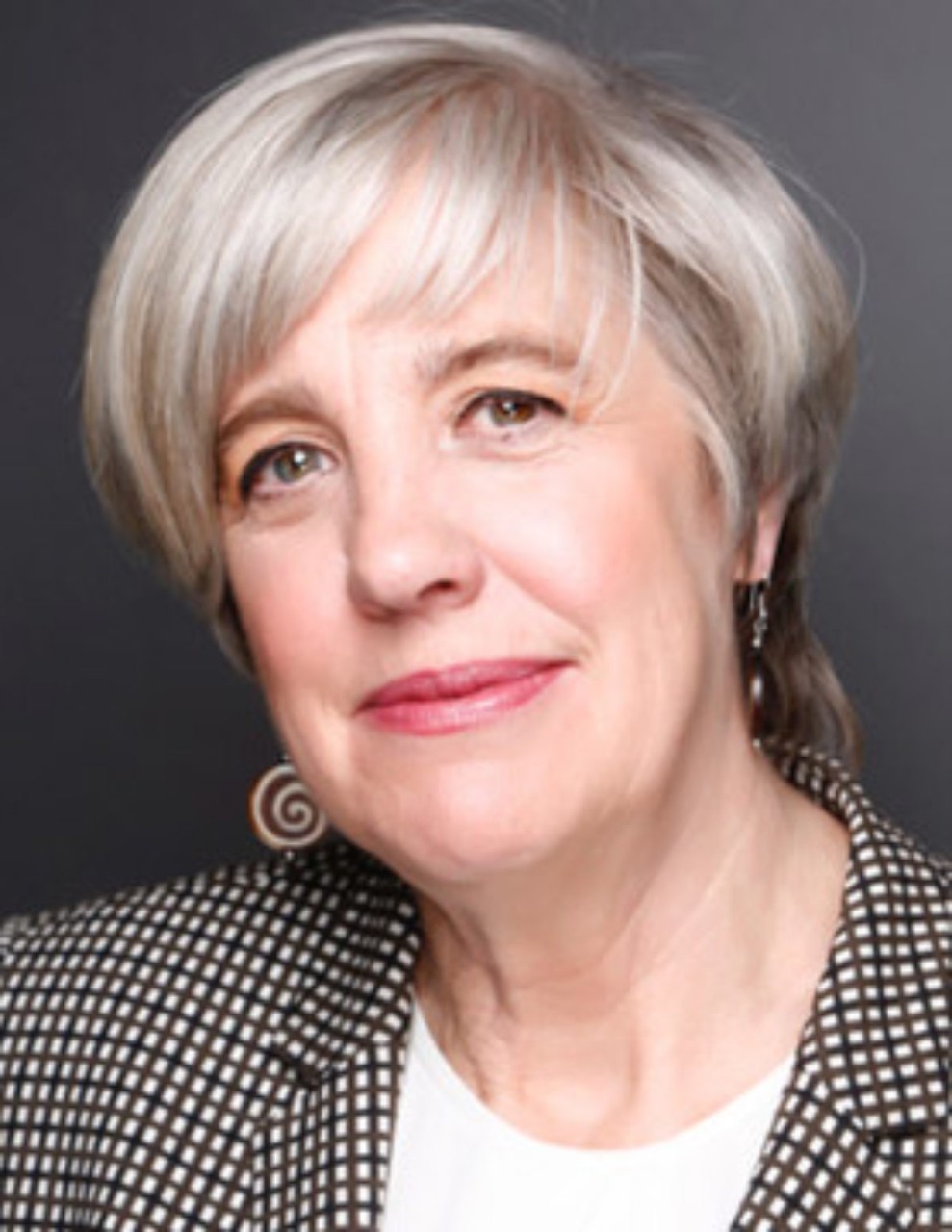 Kim Polman is an international public speaker, teacher, polymath, and a cellist who has played in chamber groups and orchestras. She co-authored and co-curated Imaginal Cells: Visions of Transformation, a book of essays about how many factors and influences coalesce to shape what comes next for global society. Kim serves as chair of the Kilimanjaro Blind Trust, a charity dedicated to literacy for visually impaired children in east Africa. She is also co-founder and chair of Reboot the Future Foundation, which works to engage young people and influential leaders in sustainability issues.
Long after having met in a UC classroom, today Paul and Kim provide a united, compelling and persuasive voice for creating a greater world that can be passed on to generations to come.
Robert E. Dobbs Distinguished Service Award: W. Troy Neat
This award recognizes dedicated alumni who, through their service, make an outstanding contribution to their university are usually over-modest, always unpaid, and unthinking of reward. Nonetheless, recognition is important, for an action that begins by aiding the advancement of a university and ends in the improvements of the social structure in which we live. The UC Alumni Association issues the Robert E. Dobbs Distinguished Service Award to provide that recognition for those who have faithfully rendered outstanding service to the University of Cincinnati.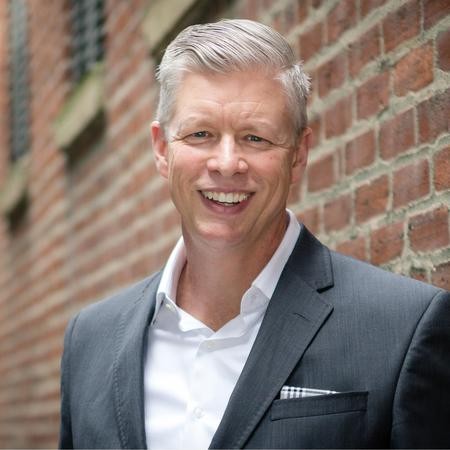 A graduate of the Lindner College of Business, Troy Neat is a loyal, generous and invaluable volunteer leader for his alma mater. His areas of focus have been providing counsel to his college, supporting UC Athletics, and especially helping to guide UC's advancement efforts through his active leadership roles as president of the UC Alumni Association's former Board of Governors and the UC Foundation Board of Trustees, including his years on its Executive Committee and chair of the UC Foundation Board of Trustees.
Troy was instrumental in the process of strategically and operationally integrating the UC Alumni Association with the UC Foundation. He has served with distinction on eight different UC Foundation Board committees or subcommittees as well as on the dean's advisory boards of both the Lindner College of Business and UC Blue Ash College. A key member of the search committees for UC's president six years ago and chief alumni officer eight years ago, Troy has been recognized multiple times as one of the nation's top wealth advisors in his work as a executive director with Morgan Stanley. For many years he has been a proud sponsor of the Lindner College of Business' Cincinnati Business Achievement Awards and the UC Alumni Association's UC Alumni Celebration, and a trusted mentor to numerous undergraduate students and young alumni.
Marian A. Spencer Mosaic Award: Brigman P. Owens
The Marian A. Spencer Mosaic Award is presented to an alumnus who has demonstrated leadership while enhancing our shared community through cultivating collaboration, fostering inclusiveness, championing the cause of the underrepresented, and promoting greater equity and opportunity for all.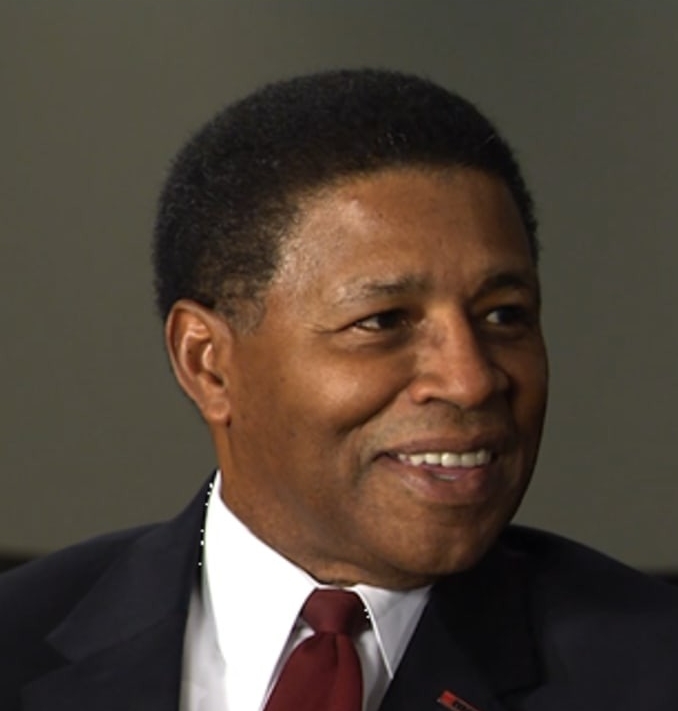 A member of the UC Athletics Hall of Fame in recognition of his years as a captain of the UC Football team and status as one of UC's greatest quarterbacks, Brig followed his Bearcat exploits with a decorated, 13-year NFL career spent almost entirely with the Washington Redskins; he is a member of the team's Ring of Honor. He leveraged his playing days in the nation's capital into a second career spent seeking to improve the lives of others in various ways. After earning a law degree, he served as assistant executive director of the NFL Players Association before becoming an entrepreneur through Bennett & Owens, the sports management and commercial real estate development company he co-founded. Brig increasingly turned his attention to helping young people; in 1985 he created Super Leaders, a leadership drug prevention and youth development program in Washington, D.C. high schools that has since directly impacted 24,000 students through its emphasis on self-belief, resisting peer pressure, respecting others, and accepting responsibility. He was a member of the vice president's Task Force of Youth Employment, and has served on many boards, including within the telecommunications and banking fields to Big Brother of America, the Greater Washington Community Foundation, and the Vince Lombardi Cancer Foundation.
Jeffrey Hurwitz Young Alumni Outstanding Achievement Award: Jordan Thompson
This award is given to a UC graduate on the basis of significant professional achievement in his or her field of endeavor, and continued service and involvement with the university and community. This award is in honor and memory of Jeffrey Hurwitz, BBA '72, MBA '73, former president of the UC Alumni Association's Board of Governors.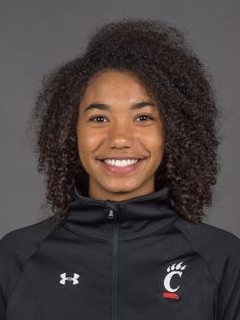 The most decorated volleyball player in UC history, Jordan Thompson has been a member of the U.S. Women's Volleyball Team since 2019. She burst onto the international scene as a member of Team USA in FIVB Women's Nations League competition in both 2019 and 2021. She was then named to the USA squad that ultimately won the gold medal in the 2020 Tokyo Olympic Games (held in 2021); Jordan shined as a dominant outside hitter, recording 34 points in a straight-set win over defending Olympic champion China. At UC, she was a three-time unanimous conference player of the year and two-time All-American. She finished her career with the seventh-most kills in NCAA history, including recording an NCAA-record 50 kills in one match. Jordan has enjoyed a standout professional career in Turkey where she was named the best outside hitter in the 2020 Turkish Super Cup, leading her team to the Turkish League title.
Outstanding Alumni Awards
In addition to these four distinct alumni awards, UC Alumni Celebration recognition includes recipients of the Outstanding Alumni Awards with honorees representing each of UC's 13 colleges, plus the unique training ground of UC Athletics.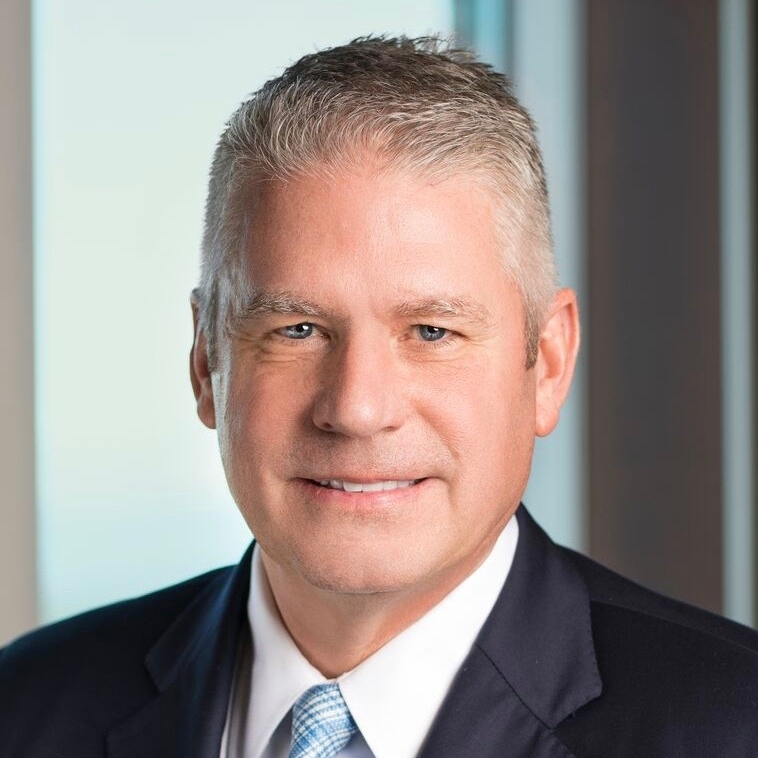 Eric Deaton's 30-year career in healthcare administration has found him in leadership positions for numerous hospitals and healthcare networks across Virginia, Tennessee and South Carolina. Currently he is chief operating officer for Ballad Health, with oversight of systemwide operations including the newly created Behavioral Services Division where he drives the business strategy for this $1.9 billion healthcare organization formed from the merger of two large healthcare systems. A fellow of the American College of Healthcare Executives, Eric is best known for his expertise in operations startups, turnarounds and transformations, helping healthcare organizations identify areas for improvement in process execution, program development and service delivery.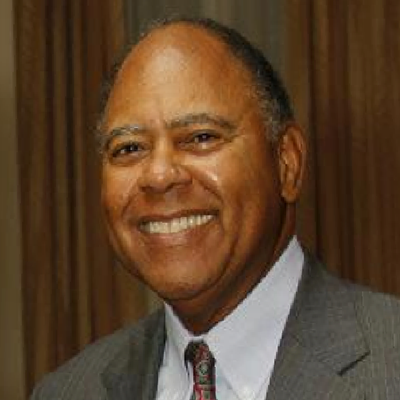 Delmer Ellis has been very successful working in the education field and the private sector. After years teaching in the Cincinnati Public Schools system, he was a pioneer in management with AT&T, becoming district manager, national sales director and general manager for the company in Chicago over more than a quarter century. Following his retirement, he returned to his roots by working with a number of educational resources companies, including Education Inc. and The Princeton Review, before retiring from his "third career." Delmer has always supported UC and CECH, serving on the Dean's Advisory Council and often volunteering to meet with students to discuss topics ranging from how to manage career change to opportunities within the college. He has been the recipient of numerous awards recognizing his contributions and career achievement.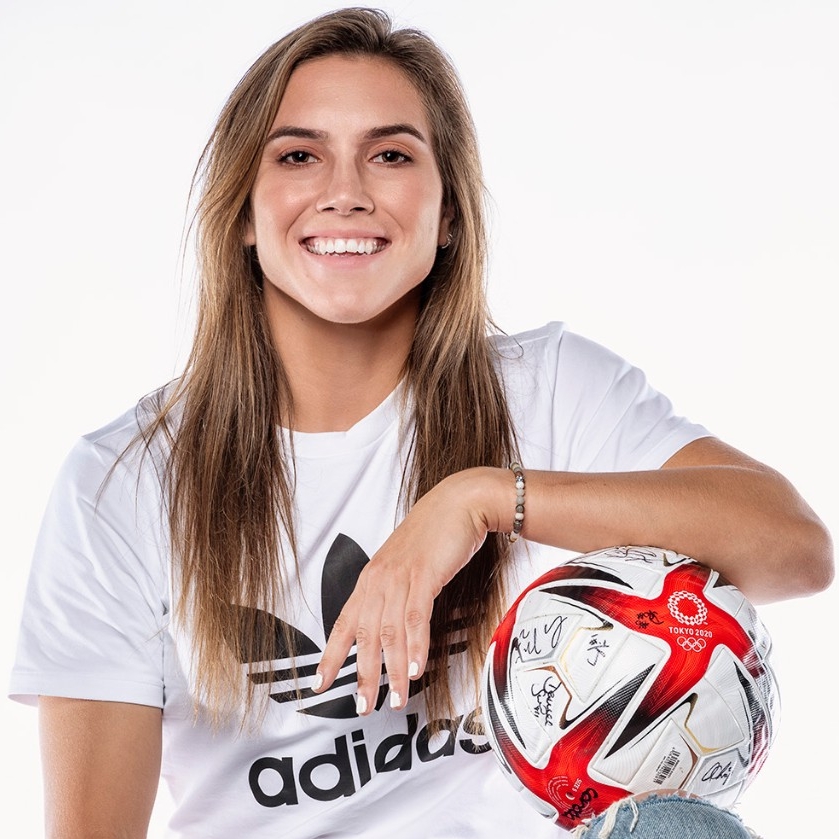 A former Bearcats soccer standout, Vanessa Gilles became an international star and Olympic hero last year for helping to lead the Canadian national team to the gold medal at the 2020 summer games in Tokyo. Earlier in the tournament, she had scored the decisive penalty shootout goal in Canada's quarterfinal victory over Brazil. Vanessa plays centre-back for Angel City FC of the U.S. National Women's Soccer League. In 2019, she was selected by her team at that time, French squad Girondins de Bordeaux, to speak at the United Nations as part of the UN-Women's 63rd Session of the Commission on the Status of Women.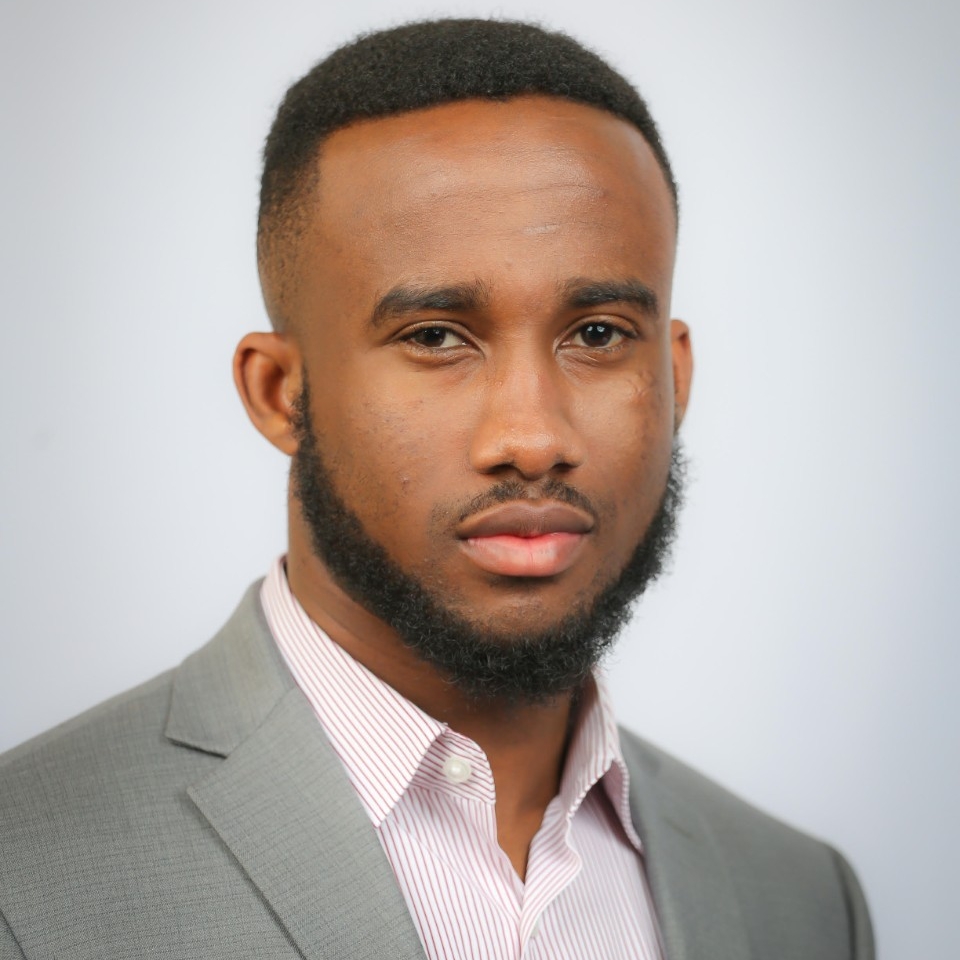 Demilade Haastrup leverages his unique combination of patient care, business and people-management abilities and insight to support his stakeholders as a clinical pharmacist and the Quality Assurance, Informatics Coordinator at Children's National Hospital in Washington, D.C., one of the country's preeminent children's hospitals. He has worked with several other prominent healthcare organizations, including Blue Shield of California and the U.S. Agency for International Development. Demilade has achieved at a high level even as a recent graduate, having followed his UC graduation with earning a doctorate in pharmacy from Howard University. He has already begun giving back to UC through the establishment of a scholarship for international students who otherwise have limited access to financial aid.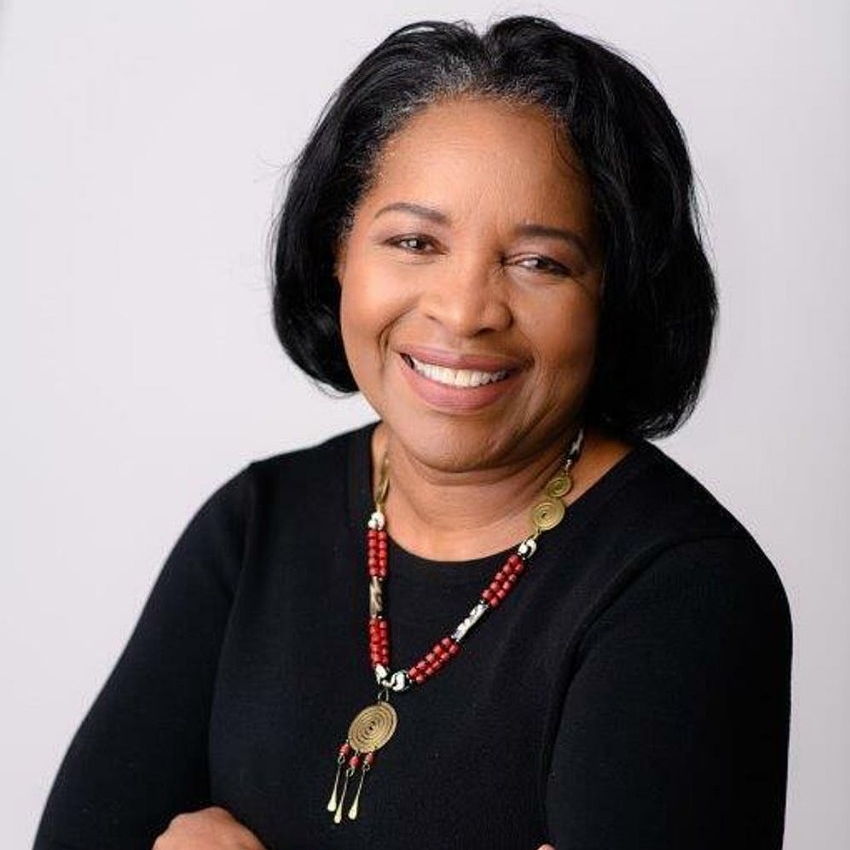 Deborah Hopson is the Senior Public Health Scientist and Director, Center for Public Health Systems Innovation at The MayaTech Corporation, a small business consulting and technical services firm. She also owns and manages her own public health consulting practice, Parham Hopson & Associates, LLC. Deborah previously served as the Senior Health Advisor for the Health Resources and Services Administration (HRSA), where she was the director of HRSA's HIV/AIDS Bureau. While there, she was responsible for managing the $2.4 billion Ryan White HIV/AIDS Program which provided funds for medical care, treatment and support services for over a half million uninsured and underinsured people living with HIV disease in the U.S. and its territories. She is a fellow in the American Academy of Nursing and a Rear Admiral (retired) from the U.S. Public Health Service.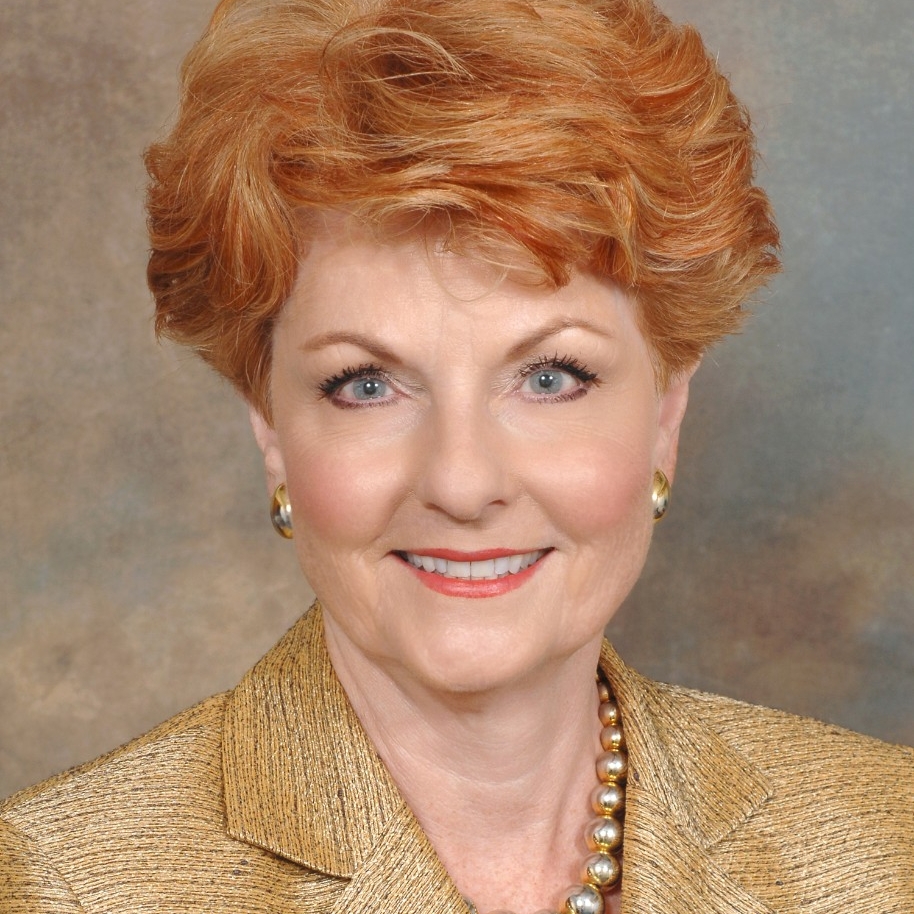 Jackie Neumann has long been recognized as a leader in the region's public accounting field, with 40+ years in the offices of some of the larger firms and companies. After having been a partner at KPMG for five years, she was a managing partner of the Cincinnati office of Deloitte for 15 years before retiring seven years ago. She is a dedicated supporter of the Lindner College of Business, where she is Chair Emeritus of the Kolodzik Business Scholars Advisory Board and an Emeriti Member of the Lindner Alumni Council. Jackie has mentored numerous students within the KBS program as they prepared to launch careers in the Cincinnati community. A UC Foundation trustee, she received the College of Business Distinguished Service Award in 1994 and the YWCA Woman of Achievement Award in 1987.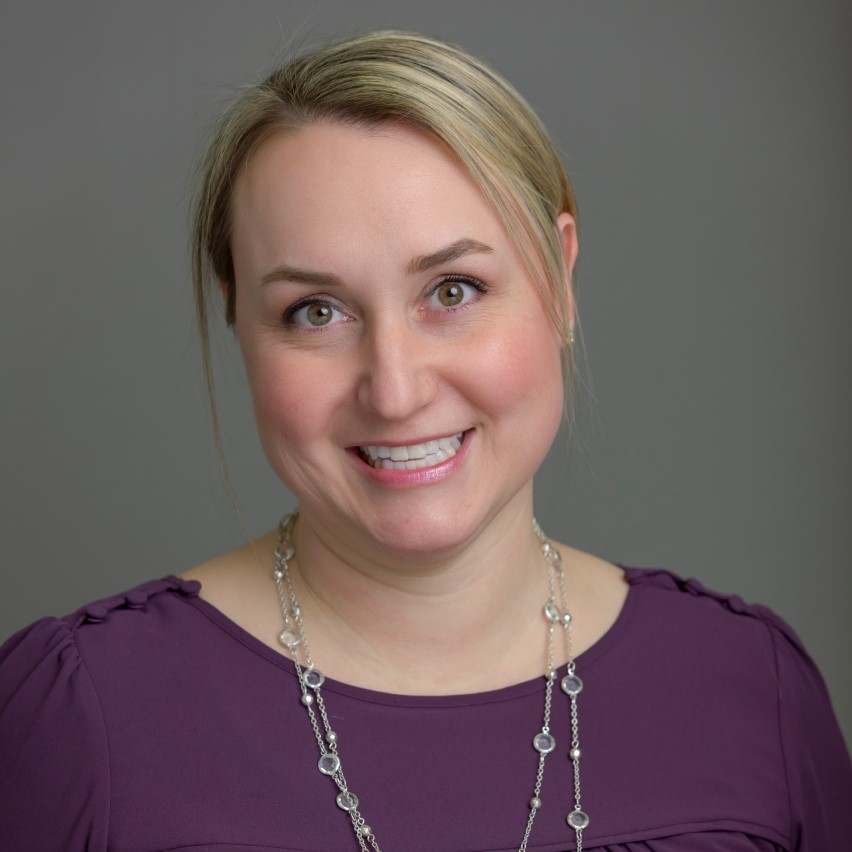 Kim Oberlander has been an advocate for dental public health ever since working as a hygienist at a downtown Cincinnati dental clinic and serving many homeless and disadvantaged patients. She then attended dental school and later played a vital role in opening numerous school-based dental centers providing care to students who otherwise would have gone without it. Kim provided dental exams and treatment to soldiers awaiting deployment during her seven years in the U.S. Army. She currently is Dental Director for Primary Health Solutions, overseeing clinical operations in the organization's dental centers and providing care to patients.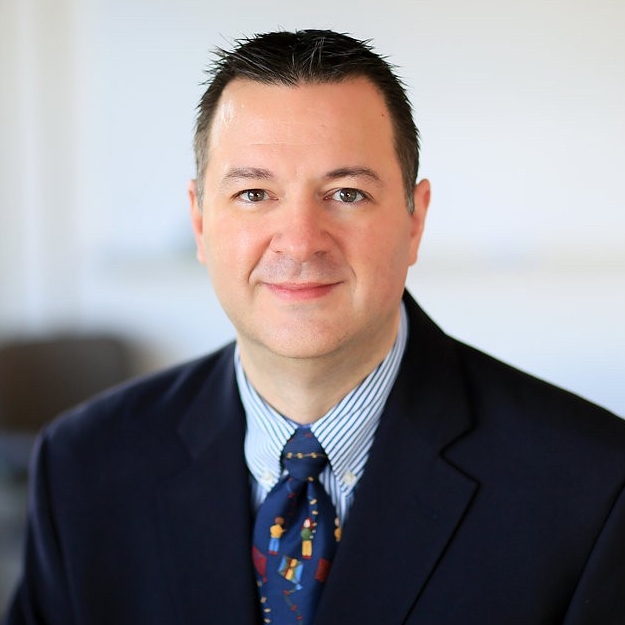 As Director, Community Section, Division of General and Community Pediatrics at Cincinnati Children's Hospital Medical Center, Chris Peltier specializes in research regarding community-based education of medical professions and educator development of clinical teachers. Also a primary care provider at Pediatric Associates of Mt. Carmel and an Associate Professor in the UC Department of Pediatrics, he has received many awards and other recognition for his work around medical education and advocacy. A dynamic volunteer leader with various pediatric organizations, Chris is a committed member of the UC College of Medicine Alumni Executive Council and the UC Day of Giving Champions Committee, and generously offers his time and expertise to the UC Alumni Association and Foundation.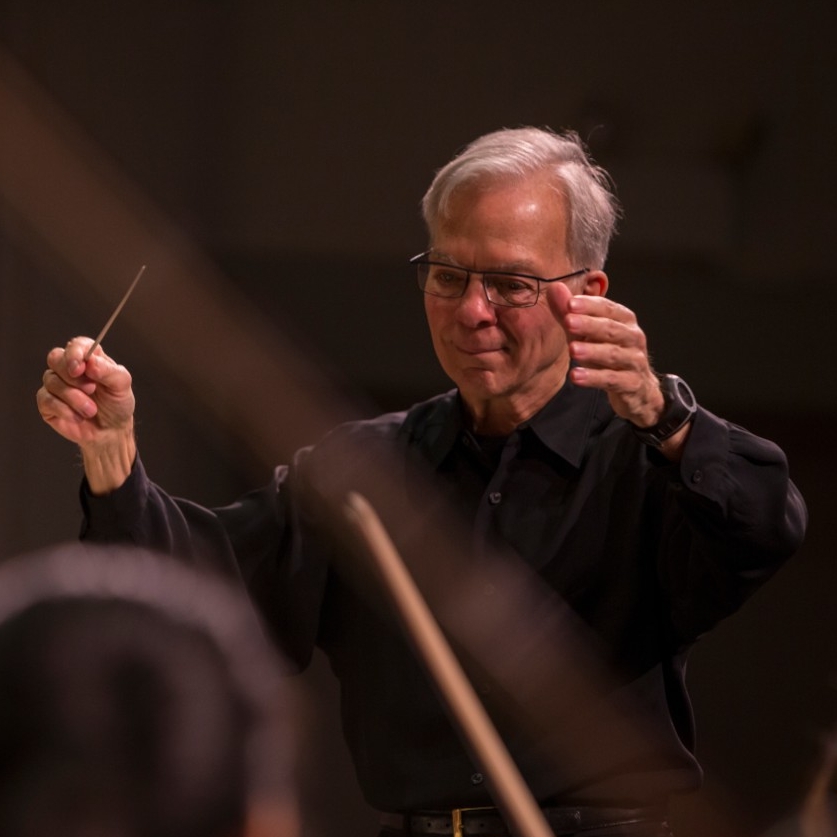 A CCM faculty member for 47 years until his retirement in 2020, Earl Rivers served as professor of music and director of choral studies, teaching over 300 master's and doctoral students and lifting the graduate conducting program to national renown. For 20 years he was Music Director and Conductor of Cincinnati's Vocal Arts Ensemble, and has been Director of Music at Knox Presbyterian Church since 1974. The recipient of many national awards hailing his lifetime of contributions to the choral arts, Earl has taught and conducted masterclasses on three continents, led numerous festivals at Carnegie Hall, and developed programs for conventions of the American Choral Directors Association. He was the Artistic Director for the 2012 World Choir Games.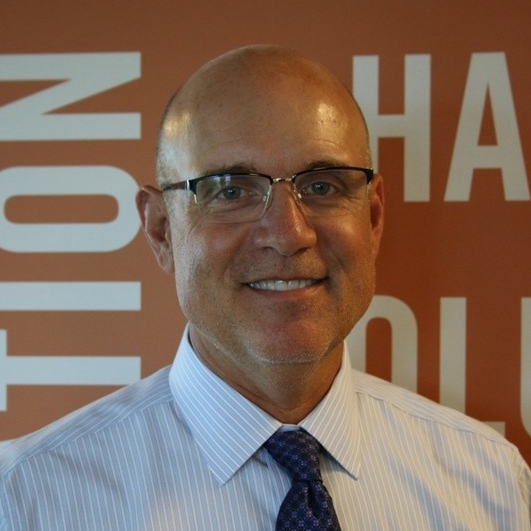 With more than 30 years in the institutional pharmacy industry, Jeffrey Stamps is president and CEO of Remedi SeniorCare, a long-term care pharmacy provider that is redefining medication administration by driving innovation and growth of pharmacies. Previously he had held various roles with Omnicare, most recently as Executive Vice President and President Long-Term Care Operations. Jeffrey is the author of It Mattered to Me: A Tribute to the Life and Lessons of William Beeber, R. Ph., which was written in honor of his mentor and founder of Beeber Pharmacies, Inc.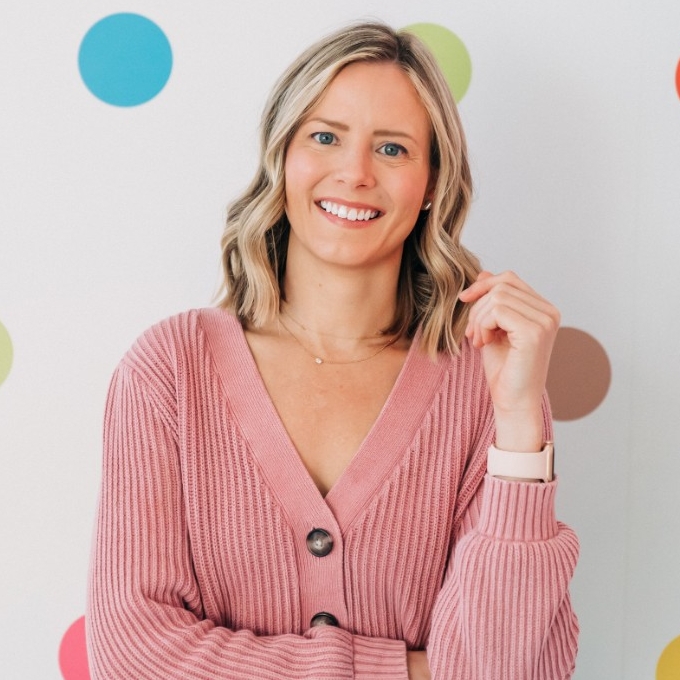 Kristen Tomlan is the founder and CEO of DŌ, Cookie Dough Confections, the world's first edible cookie dough confectionary. Her entrepreneurial success has garnered attention of TV shows such as "Today" and "The Chew" as well as various publications, including a New York Times cover story and a People magazine story which called her "New York's Newest Dessert Queen." Beginning as a small online business in 2014, DŌ has served more than a million customers through its brick-and-mortar locations, online sales, and at-home baking mixes, landing Kristen on the Zagat 30 Under 30 list. She wrote the cookbook "Hello, Cookie Dough" in 2019. Previously she had worked in brand strategy and design consulting for Lippincott where she created innovative experiences for such clients as BMW, Kiehl's, Delta, Samsung, and Walmart.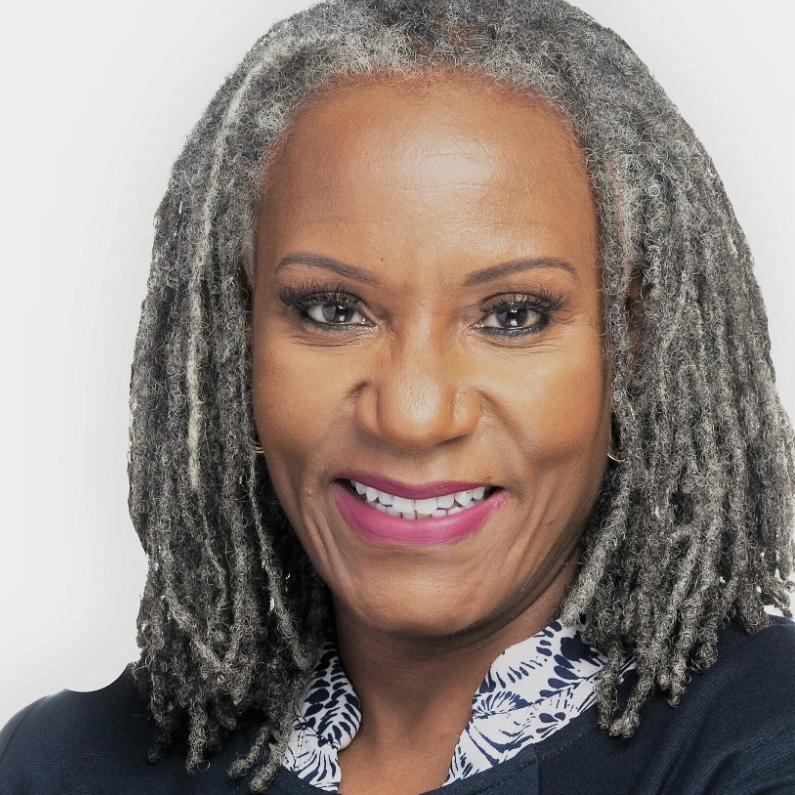 Phyllis Turner-Brim is a highly accomplished and respected leader in the field of Intellectual Property Law where she has made a career of helping companies protect their innovations. Prior to joining Hewlett-Packard in 2020 as Deputy General Counsel, Chief of Intellectual Property, she had been Intellectual Property Counsel at Starbucks, Intermec Technologies, Walmart, and several other technology companies. Phyllis is a sought-after lecturer on topics ranging from business-focused licensing programs, diversity in the law, recruitment and retention of minorities and women in technical professions, chemical patent drafting, IP strategy development, career development and personal risk taking. She serves on the boards of the Intellectual Property Law Association, Intellectual Property Owners Education Foundation, and the YMCA of Snohomish County.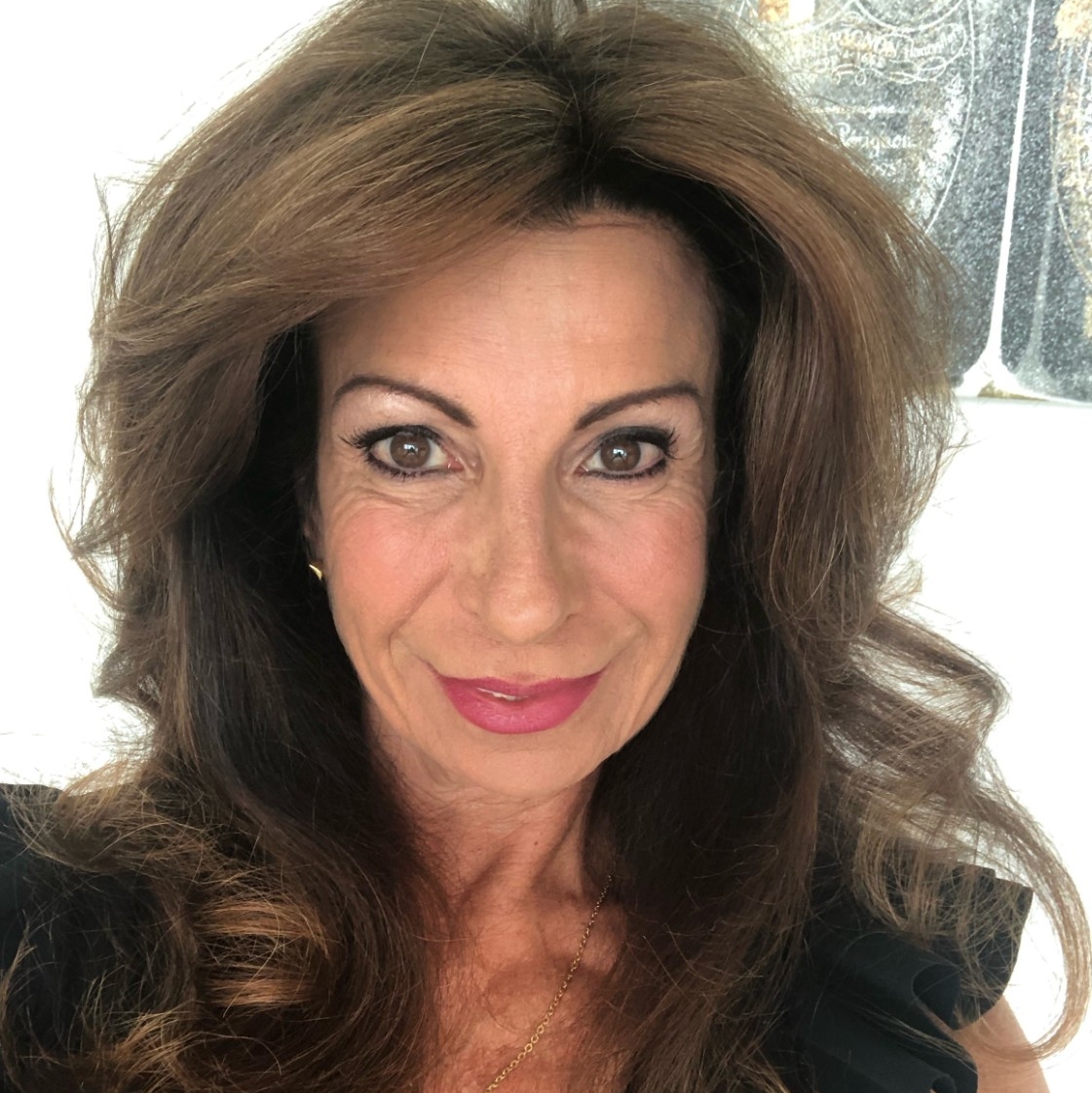 Darlene Walley's 40-year career in consumer health product research and development began at Procter & Gamble and has included leadership roles at a number of pharmaceutical research firms. Most recently she was president and CEO of Dr. Michelle Copeland Skin Care, and since 1995 she has managed her own consulting practice, DRW Consulting, to support Fortune 500 companies in bringing over-the-counter and prescription products to market. Darlene also founded DRW Productions, which has staged ballet performances in California, and she has served on numerous corporate boards including Swiss-America Products and Peace Out Inc.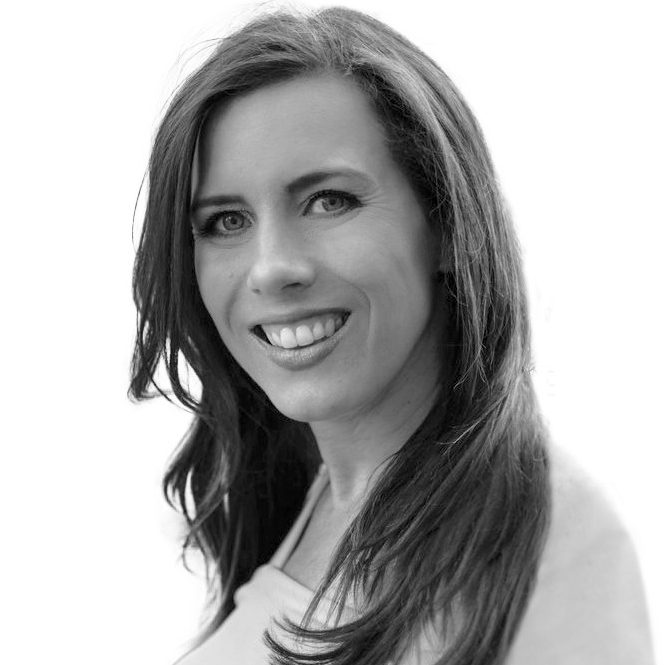 Andrea Zahumensky's current work as Chief Marketing Officer for New York-based Cityblock Health, a community-based healthcare company, builds upon her previous roles as Chief Marketing Officer for Kentucky Fried Chicken and as an executive at Procter & Gamble, where she had notably been brand director for North American Baby Care. Forbes named her one of its "Most Influential CMOs" in 2020; the previous year she had been named executive of the year by Marketing DIVE as well as part of the "Power 20" by Restaurant Business Magazine. Andrea is a member of the UC Foundation Board of Trustees, the 2012 recipient of the UC Alumni Association's Jeffrey Hurwitz Young Alumni Outstanding Achievement Award, and the 2020 recipient of her college's Herman Schneider Distinguished Alumni Award.