UC Alumni Celebration: Michael Valentine
Award Presentation + Gallery Reception 
Saturday, April 22 
3 – 4:30 p.m.
Fifth Third Arena - Fifth Third Vault (Just inside the East entrance) 
2700 O'Varsity Way 
Cincinnati, OH 45219
Online registration for this event has closed. If you have any questions, please reach out to Ann Terry.
Please join us in a special, curated, pop-up gallery inside Fifth Third Arena for a private award presentation + reception celebrating Michael Valentine as he receives the UC College of Engineering and Applied Science Outstanding Alumni Award. The pop-up gallery will feature custom portraits of all 18 UC Alumni Celebration honorees for 2023, plus a replica of the new mural in Over-the-Rhine depicting the full group. 
Michael D. Valentine, CEAS '73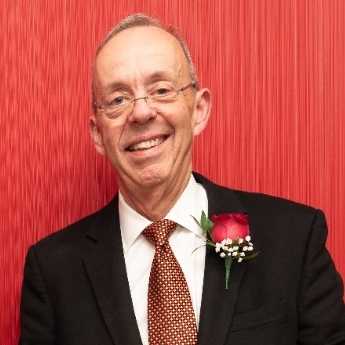 One of UC's foremost exemplars of innovation and entrepreneurial spirit, Mike Valentine, with his wife, Peg, founded Valentine Research in 1983, a privately held company that designs, manufactures and markets consumer electronics, most notably radar systems and detection equipment. Generous and visionary philanthropists, the Valentines support a variety of UC scholarships, major projects, and programs in languages, world cultures, business and engineering. Mike and Peg have received UCF's Chairman's Award and the President's Award for Excellence. Mike is a UCF Emeriti Board Member, Kautz Alumni Master, and recipient of CEAS's Herman Schneider Distinguished Alumnus Award and Lifetime Achievement Award. 
Since 2016 the UC Alumni Celebration recognition includes recipients of the Outstanding Alumni Awards with honorees representing each of UC's 13 colleges, plus the unique training ground of UC Athletics. Outstanding Alumni Award honorees are selected by each unit and submitted to the UCAA for recognition.
For this event, we recommend you park at Varsity Village Garage located southwest of Fifth Third Arena and marked near the center of the linked parking map. Also noted on the map are a full list of alternative garages with their entrances marked. Also marked are suggested routes for ADA and rideshare drop-off, as well as accessible walking paths from that drop-off zone to the event space in Fifth Third Arena.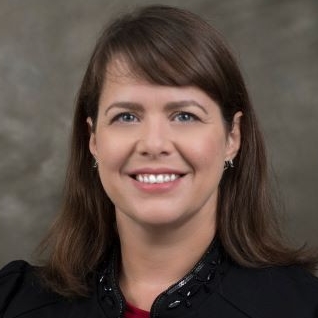 Ann Terry
Senior Director of Alumni & Donor Experience, College Relations, College of Engineering and Applied Science