UC Alumni Celebration: Christie Bryant Kuhns
Award Celebration + Reception Honoring Christie Bryant Kuhns
Wednesday, April 19
6 p.m.
Fifth Third Arena
2700 O'Varsity Way
Cincinnati, OH 45219
Online registration for the event is now closed. If you have any questions, please reach out to Shelley Johnson.
Please join us for a private reception and award presentation celebrating Christie Bryant Kuhns as she receives the Jeffrey Hurwitz Young Alumni Outstanding Achievement Award. This memorable evening will take place in a special, curated, pop-up gallery inside Fifth Third Arena, featuring custom portraits of all 18 UC Alumni Celebration honorees for 2023, plus a replica of the new mural in Over-the-Rhine depicting the full group. Dinner-by-the-bite will be provided.
Christie Bryant Kuhns, A&S '01, Law, '06
Jeffrey Hurwitz Young Alumni Outstanding Achievement Award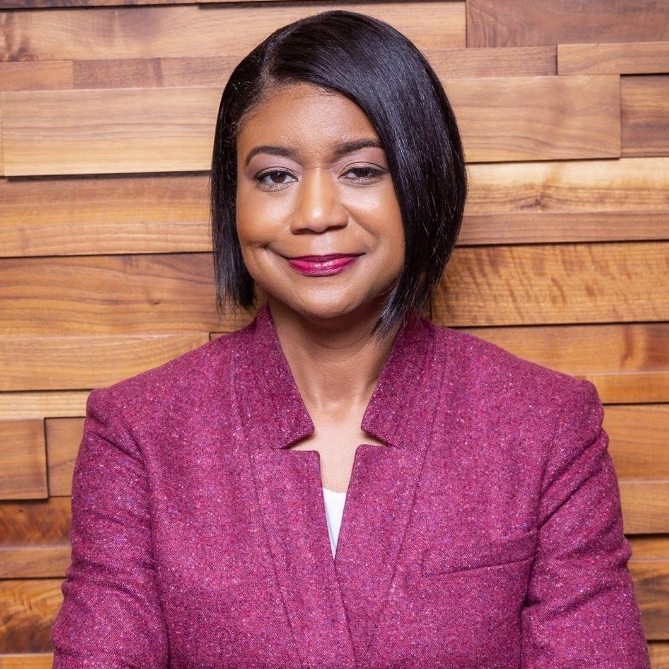 In June of 2022, Christie was elected to serve as President/CEO or The Urban League of Southwestern Ohio. Before being formally elected, Christie served as interim President/CEO of the Urban League. She helped launch an initiative designed to help double the number of minority businesses with two or more employees in Cincinnati over the next five years. A Cincinnati-native, Christie holds two degrees from UC. Between 2015 and 2021, Christie served in a number of executive roles with UC Health, including Chief of Staff to the Chief Operating Officer & Vice President of Operations and Community Relations. Additionally, Christie has decades of experience in advocacy and public policy. She became active in the Avondale Community Council where she served on the Board of Trustees for a decade and was founding member of the Avondale Comprehensive Development Corporation. She became President of the Board for the African American Chamber of Commerce and was an advocate for women and minority owned businesses. Also, Christie was appointed to the City of Cincinnati Planning Commission. Christie was elected to serve in the Ohio House of Representatives in 2015 where she served on the Health and Aging committee, Financial Institutions, Housing and Urban Development committee as Ranking Member and the Insurance Committee. Christie has been recognized for her service to the community by many awards, some of which include: The Ohio Legislative Black Caucus President's Award, July 2016; United Way New Century Community Service Honoree, 2014; Venue Magazine, 2013 Woman of Influence; Cincinnati Enquirer's 20 Professional Women to Watch in 2012; and more.
Jeffrey Hurwitz Young Alumni Outstanding Achievement Award
This award is given to a UC graduate on the basis of significant professional achievement in his or her field of endeavor, and continued service and involvement with the university and community. This award is in honor and memory of Jeffrey Hurwitz, BBA '72, MBA '73, former president of the UC Alumni Association's Board of Governors.
Please see the linked parking map with suggested garages with their entrances marked. Also marked are suggested routes for ADA and rideshare drop-off, as well as accessible walking paths from that drop-off zone to the event space in Fifth Third Arena.
Cynthia Miller
Executive Director of Alumni & Donor Experience, College & Constituent Engagement