UC Alumni Celebration: Todd C. DeGarmo, DAAP '82
Private, invitation-only event. Space is limited.
Please join us for a festive evening celebrating Todd DeGarmo as he receives the William Howard Taft Medal for Notable Achievement. This special reception and presentation of the UC Alumni Association's highest honor features great Bearcat camaraderie, joyous entertainment and cocktails followed by a delicious, chef-curated dinner-by-the-bite.
Dress: Cocktail attire is recommended for the evening. The Cincinnati Ballet kindly requests guests consider not wearing stiletto-style shoes to protect their studio floor.
Parking: Valet parking will be available at the main entrance located off of Gilbert Avenue. Additional details will be sent to guests prior to the evening.
Todd DeGarmo: Alumni Celebration Pop-Up Gallery + Private UC Campus Tour
Friday, April 21
2 - 3:30 p.m.
Fifth Third Arena
Fifth Third Vault (just inside the East entrance)
2700 O'Varsity Way
Cincinnati, OH 45219
The UC Alumni Association has curated a special pop-up gallery featuring custom portraits of our honorees and a replica of the 2023 mural installation. You are invited to join Todd at the gallery and on a private UC campus tour with key stops throughout the Uptown Campus.
Dress: Business casual attire is recommended for the afternoon. Consider comfortable footwear if participating in the campus tour.
Parking: Please see the linked parking map with suggested garages with their entrances marked. Also marked are suggested routes for ADA and rideshare drop-off, as well as accessible walking paths from that drop-off zone to the event space in Fifth Third Arena.

Todd C. DeGarmo, DAAP '82
William Howard Taft Medal for Notable Achievement
An unabashedly unconventional problem-solver, Todd DeGarmo, FAIA believes in the transformative power of design and creativity to lift the trajectories of individual lives and entire communities. He has developed an impressive track record of bringing architectural solutions to complex projects, delivering success on both the practical and aesthetic levels. Principal and CEO Emeritus of Washington, D.C.-based STUDIOS Architecture, Todd is a Fellow in the American Institute of Architects and a member of the Interior Design Hall of Fame.
 The William Howard Taft Medal for Notable Achievement is the highest honor the UC Alumni Association bestows. This award is given to an alumnus of the University of Cincinnati solely on the basis of notable achievement in his or her field. The award is in honor and memory of William Howard Taft, Law 1880, Hon 1925, twenty-seventh president of the United States and tenth chief justice.
Make a Gift in Honor of Todd DeGarmo
To help celebrate this honor, please consider making a gift to the Todd DeGarmo Scholarship Fund which was established to provide support for a full-time College of Design, Architecture, Art, and Planning (DAAP) student in the School of Architecture and Interior Design.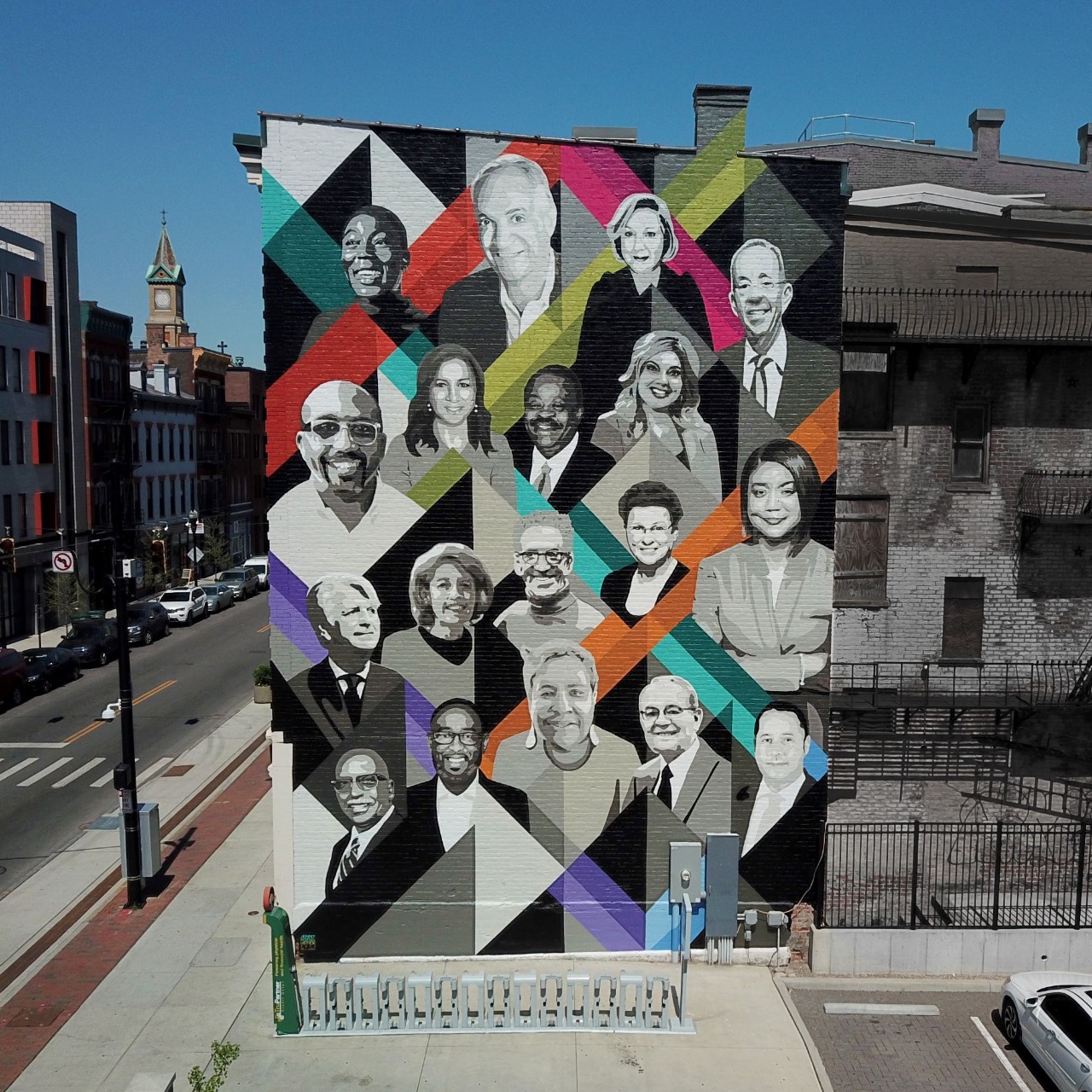 Cynthia Miller
Executive Director of Alumni & Donor Experience, College & Constituent Engagement