9th annual Onyx & Ruby Gala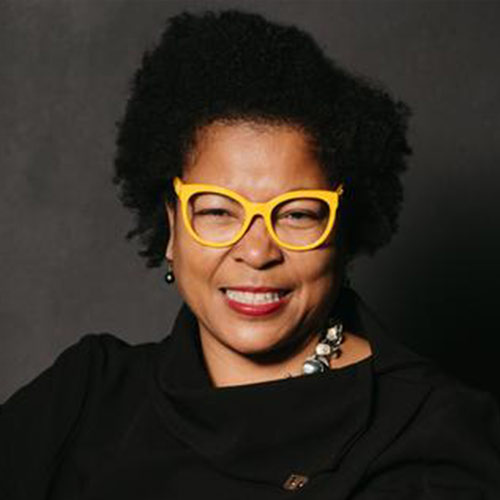 Stephanie A. Smith

DAAP '87
Georgia E. Beasley Legacy Award
Recognizing the contributions of alumni 30 or more years removed from graduation who have made sacrifices, shared their experience and expertise, and enhanced the quality of life at UC and in the community.
Stephanie Smith is Senior Vice president and Chief Inclusion and Diversity Officer for Fifth Third Bancorp. She is responsible for creating and leading corporate strategies that leverage innovative and dynamic tools that drive a more inclusive work environment that inspires employees, customers and community stakeholders.
Previously Mrs. Smith had been Fifth Third's Vice President and Director of Supplier Diversity, overseeing a 1300%+ increase in Fifth Third's supplier diversity spend, and was influential in such 2018 highlights as Fifth Third being named one of "America's Top Corporations" for women-owned companies by the Women's Business Enterprise Council (WBENC); Fifth Third's supplier diversity program being named by Minority Business Network magazine (MBN) as one of the years "Best of the Decade"; and herself being named one of the year's "Top 25 Women in Power Impacting Diversity" by Diversity Plus Magazine. Mrs. Smith's early career at Fifth Third included roles as an AVP and Mortgage Loan Underwriter with lending authority up to confirming limits, where she created the Good Neighbor loan product, and as a Financial Center Manager.
Mrs. Smith earned her master's degree in Urban Planning from the University of Cincinnati College of Design, Architecture, Art, and Planning.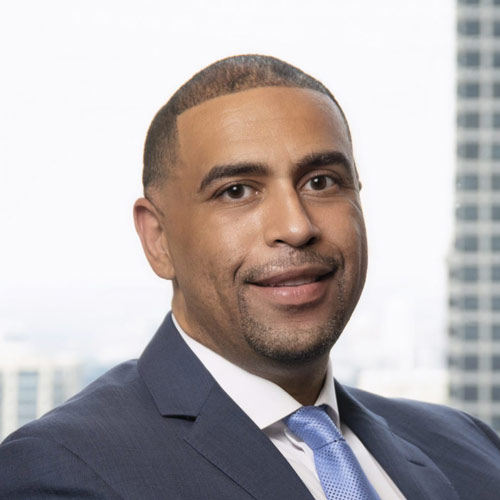 N. John Bey

A&S '04
Linda Bates Parker Legend Award
Recognizing alumni for their professional accomplishments and active development of those around them.
N. John Bey is the founder of Atlanta-based Bey & Associates. John was named a 2015 Rising Star, Super Lawyers Magazine, Top 100 Trial Lawyers and Top 40 under 40. He is a faculty member of the American Association for Justice National College of Advocacy and a graduate of the American Association for Justice's Ultimate Trial Course at Harvard University's Law School and the Gerry Spence Trial Lawyers College. He uses his personal success to support rising leaders in the legal field through mentorship and professional development.
Mr. Bey attributes his experiences at UC as the driving force to help him succeed. While a student, he was a Student Orientation Leader, president of SACUB, a member of Sigma Sigma Men's Honorary, and an Alpha Alpha chapter initiate of Alpha Phi Alpha Fraternity, Inc. Mr. Bey lives in Atlanta with his wife, the Hon. Ardra Bey, an Atlanta Municipal Court judge, and their three children.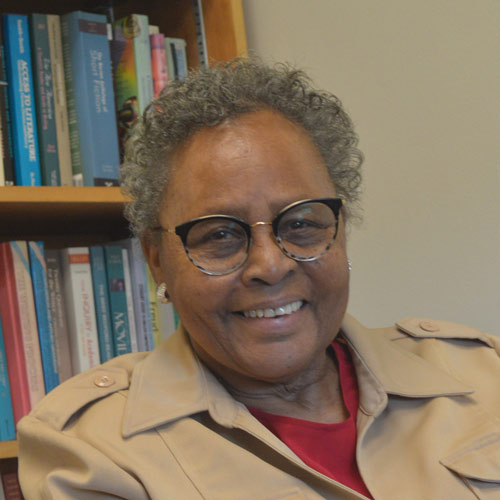 LaVerne Summerlin
Tower of Strength Award
Recognizing a UC faculty or staff member for shaping students' personal and professional development.
LaVerne Summerlin has been a faculty member at the University of Cincinnati since 1970, teaching English and language arts in the College of Arts and Sciences, University College, and the Center for Access and Transition.
Mrs. Summerlin earned her Bachelor of Arts in English at Edgecliff College, as well as a Master of Education in English from Xavier University. She is the recipient of over 20 educational and teaching awards, including the prestigious Dolly Cohen Award of Teaching Excellence and the National ACT Continuing Education Award for Oral Communications for the World-of-Work. Her work in the community extends to many civic organizations, including the Great Rivers Girl Scout Council; the Links, Inc. Reading and Writing Program for Inner City Youth; and the Adult Basic Education Advisory Committee for Cincinnati Public Schools.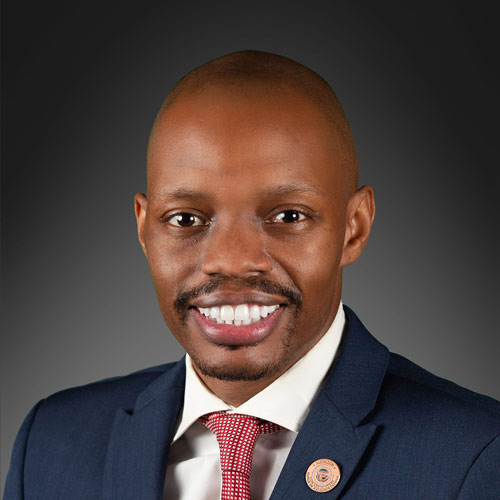 Rep. Reginald Bolding, Jr.

CECH '08
Pillar of the Community Award
Recognizing alumni who support their communities by sharing their time, talents and treasure.
Reginald (Reggie) Bolding, inspired by his single mom who worked two jobs, defied the odds to become a first-generation college graduate, Special Education math teacher, civic engagement champion and the House Democratic Leader in the Arizona House of Representatives. Rep. Bolding has dedicated his time in the state legislature to building diverse, non-partisan and bipartisan coalitions to fight for Arizona residents who are too often overlooked. Rep. Bolding led the advocacy charge and fought against egregious voter suppression legislation. He's also spearheaded efforts to help police better serve and protect all Arizonans while being held accountable.
A chance encounter with future President Barack Obama inspired Rep. Bolding to get involved in politics and service, becoming an organizer during the Obama campaign. His commitment to service continued with becoming a Special Education math teacher in one of Arizona's most underserved neighborhoods. Rep. Bolding understands firsthand the obstacles and barriers faced by youth and families in these communities.
In addition to serving as the House Democratic Leader, Rep. Bolding is the founder of the largest Black-led voting rights and community engagement organizations in the state. They are responsible for registering over 50,000 qualified people to vote, providing opportunities for thousands of young people to engage in politics, and helping deliver real changes for hardworking Arizonans and their families.
Maurice Stewart

A&S '16
Emerging Leader Award
Recognizing alumni from within the last decade who are rapidly becoming new leaders, with significant talents and contributions that actively enhance their communities and fields of endeavor.
A native of Cincinnati, Maurice earned a Bachelor of Arts in Organizational Leadership at UC and has spent the past six years advocating for underserved communities. Maurice has worked with youth in organizations such as Cincinnati Youth Collaborative and Lighthouse Youth and Family Services where he served as a mentor. He has also worked with the community highlighting Adverse Childhood Experiences (ACEs) and community resilience.
Maurice is currently the Program Director at UpSpring, a local nonprofit serving the educational and enrichment needs of children experiencing homelessness. He previously worked at Interact for Health as the Conference and Education Manager assisting the capacity-building efforts of local nonprofits, and was Evening Operations Manager for Crowne Plaza Hotels. He was recognized as the 2019 Outstanding Young Alumnus from the UC College of Arts and Sciences. Maurice was also a member of the A&S Alumni Activity Board which serves the A&S Alumni Network in the development and planning of meaningful programming for A&S alumni across a variety of interest areas.
Mr. Stewart serves a number of boards in Cincinnati. He also holds a Master of Science in Organizational Leadership with graduate certificates in Human Resource Management and Nonprofit Leadership from Southern New Hampshire University.
Akua Wilson

CECH '22
Student Trailblazer Award
Recognizing current UC students who embody leadership qualities, are extremely involved in the campus community, inspire their fellow students, and blaze the trail for ongoing progress.
Akua Wilson, a native of Philadelphia, is a graduating senior who will be earning her degrees in Criminal Justice (CECH) and Women's, Gender and Sexuality Studies (A&S). She has maintained a 3.8 grade point average and is in the University Honors Program. Her co-curricular activities include serving as president of the CECH Tribunal, board member for the Black Feminist Symposium, BASE Steering Committee, and the Omicron chapter of Alpha Kappa Alpha Sorority, Inc. Ms. Wilson also has the distinction of being selected Miss Kuamka 2020.
Her professional experience includes an internship in UC's Center for Truth, Racial Healing & Transformation. Ms. Wilson is also the founder of Dissolving Division: Radical Empathy, which hosts an annual conference to provide radical empathy and equity training for students and community members. Upon graduation, she plans to attend law school and hopes to practice civil rights law.
Bey & Associates
Clever Crazes for Kids
Gems for LaVerne Summerlin
Interact for Health
Jerome S. Jackson '89
LifeCenter
RiskVersity
SURE Mechanical
UC Black Faculty Association
UC College of Arts and Sciences
UC College of Design, Architecture, Art, and Planning
UC College of Education, Criminal Justice, and Human Services
UC Department of Public Safety
UC Lindner College of Business
UC Office of Equity, Inclusion and Community Impact
UC Office of Undergraduate Admissions
UpSpring
Fountain of Eternal Youth Sponsors
The Abercrumbie Group
BlueSky Creative, Inc.
Deatria T. Walker '97, State Farm Insurance
Double A Alumni
Verity Healthcare, LLC
Fifth Third Bank
J. Phillip Holloman '78
Justin '05 and Jami '14 Gibson
Anne McCarty '91, '97
Pamela McKoin '77
Phyllis Spalding
Wesley Spencer '77
Theresa Staley '72, '84