2021 Onyx & Ruby Gala Replay
Video link: https://www.youtube.com/embed/RzGwnRoOK48?rel=0
The Onyx & Ruby Gala was created in 2007 to recognize the achievements of African American alumni, faculty and staff, and students at the University of Cincinnati. Since then, this elegant event has become one of the largest alumni-driven events for the UC Alumni Association, having grown each year of its existence.
The Onyx & Ruby Gala traditionally serves as the primary fundraiser for the Shani Scholarship. In lieu of registering for the in-person event, we are asking all supporters to make a gift to the scholarship fund. 4A has set a $20,000 fundraising goal by March 21, and we need all Bearcats to lean in if the milestone is to be met. For those who give a gift of at least $75, you will receive a special gift from 4A to show our appreciation.
Meet the Master of Ceremonies
Torie Wiggins, CCM '02
Award-winning actress and playwright
Professor of Theatre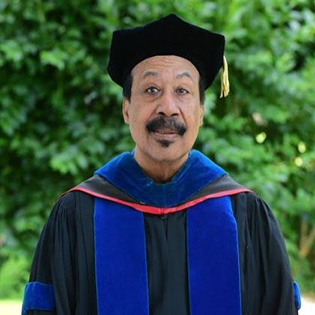 Julius Wayne Dudley, PhD, A&S '79
Georgia E. Beasley Legacy Award
---
Recognizing the contributions of alumni 30 or more years removed from graduation who have made sacrifices, shared their experience and expertise, and enhanced the quality of life at UC and in the community.
A champion of education, Dr. Dudley was born in 1944, in Atlanta, the oldest of nine children, born to a hard-working, illiterate father and a former sharecropper. He attended Morris Brown College in Atlanta and later did graduate work at Clark Atlanta University, the University of Cincinnati and Harvard University. While attending Morris Brown, Dudley was first acquainted with South African blacks, and he joined their struggle against apartheid. He also marched with Dr. Martin Luther King, Jr. and was active in the voter registration movement. While in graduate school, he became involved in the National Teacher Corps Program, and later, while at Harvard, he became involved in TransAfrica and worked as a tutor in Boston's urban schools. After earning his Ph.D., Dudley became a professor at Salem State College in Massachusetts. Dudley has led the charge in spreading his love of books to Africa, both through Salem and the Phelps-Stokes Fund Books for Global Literacy Program. He has worked with a number of world leaders, including Desmond Tutu and Nelson Mandela and the state of Massachusetts to send more than a million books to students in South Africa. He has also been involved with a similar project with the Universidade Católica de Angola. In total, he has helped send more than four million books to people in South Africa, Ghana, Ethiopia, Liberia, Zimbabwe, Nigeria, Malawi and Angola.
Phyllis Turner-Brim, Law '93
Linda Bates Parker Legend Award
---
Recognizing alumni for their professional accomplishments and active development of those around them.
Phyllis T. Turner-Brim is Deputy General Counsel and Chief Intellectual Property Counsel for HP Inc. ("HP") where she leads global teams of legal professionals managing HP's vast intellectual property portfolio in support of its sustained and growth businesses. Prior to joining HP, Phyllis was vice president, assistant general counsel at Starbucks Coffee Company. Before Starbucks, Phyllis held executive positions at Intellectual Ventures Management LLC ("IV"), Intermec Technologies Corporation, Wal-Mart Stores Inc., Cabot Microelectronics Corporation and Amoco Corp (now BP). Phyllis is a graduate of the UC College of Law, and an honors graduate of the Illinois Institute of Technology (B.S. Chemical Engineering). Phyllis is a professional executive and career coach with a focus on supporting women who aspire to executive leadership in the private sector. Prior to pursuing a career in the law, Phyllis held technical management and product development positions with General Electric Co. and Procter and Gamble Co. Demonstrating her commitment to community service, Phyllis is a Trustee of the American Intellectual Property Law Association, the Foundation for the Advancement of Diversity in IP, the Intellectual Property Owners Education Foundation, and the Snohomish County (WA) YMCA. She is also Vice President of the Greater Seattle Chapter of the Links, Inc.
Rob Richardson, CEAS '02, Law '05
Pillar of the Community Award
---
Recognizing alumni who support their communities by sharing their time, talents and treasure.
A resolute leader with a breadth of experience in labor law, civil rights, labor and management relations and public service, Rob is passionate about challenging the status quo, he's been the voice for the under-represented and disadvantaged. His vision and expertise in workforce development, labor practices, entrepreneurship and crisis management have influenced law enforcement policy, systemic inequities and private/public partnerships that led to reforms, new opportunities and an inclusive, more innovative economy. Richardson is the founder and CEO of Disruption NOW Media, a digital media platform and full service media agency focused on disrupting narratives and empowering black and brown, artists, entrepreneurs and leaders. When appointed chairman of the University of Cincinnati's Board of Trustees, Mr. Richardson became the youngest person to serve in this role in the University's history. His education includes a Juris Doctor and Bachelor of Science in electrical engineering from the University of Cincinnati. He established the UC chapter of the NAACP and was elected student body president. He received the University of Cincinnati Presidential Leadership Medal of Excellence, Jeffrey Hurwitz Young Alumni Outstanding Achievement Award, and an honorary degree Doctor of Laws.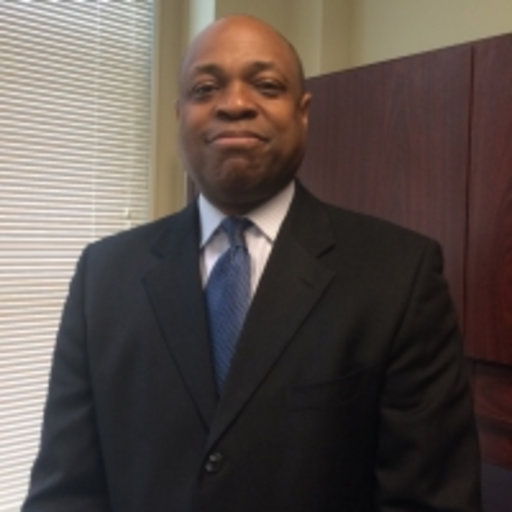 Kenneth Simonson
Tower of Strength Award
---
Recognizing a UC faculty or staff member for shaping students' personal and professional development.
Kenneth Simonson began his work on behalf of the African American students in 1986 in the Office of Student Organization and Activities, and then in 1990 in the College of Engineering and Applied Science. He assisted in the development of the Emerging Ethnic Engineers (E3) program, specifically with the summer bridge program. Mr. Simonson dedicated his service to the recruitment and graduation of underrepresented students in the college and the university. He earned a certificate in Management Development from the Harvard Graduate School of Education Institutes of Higher Education, a certificate in Higher Education Leadership from the UC College of Education, Criminal Justice and Human Services, and his bachelor degree from Bowling Green State University. He will complete his Master degree in Educational Studies from UC in May 2021. He believes that education should be used in service of the community.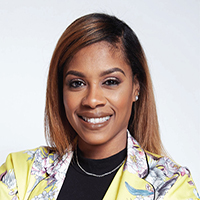 Carmen Gaines, A&S '11
Emerging Leader Award
---
Recognizing alumni from within the last decade who are rapidly becoming new leaders, with significant talents and contributions that actively enhance their communities and fields of endeavor.
A native of Cincinnati, Carmen obtained a Bachelor of Arts in Women, Gender and Sexuality Studies from UC and has spent over a decade as a mentor to high school students. She launched a girls' leadership program at a local high school, which set in motion the building blocks of what Carmen believes is her life's work. Carmen was previously at Woodward Career Technical High School as the program coordinator of the Career Enrichment Program. In 2018, Carmen partnered with Dan Lincoln Institute for Hospitality Leadership to establish A Seat at The Table hospitality program to provide young women with professional etiquette skills, essential employment skills training, and career development. Her work as earned her many awards and over $100,000 in grants. Her belief in supporting and inspiring women fueled her creation of the Women's Liberation Workshop (WLW), a health and wellness in 2017. She serves as a board member of the Greater Cincinnati Microenterprise Initiative (GCMI), and School Board School. In 2020, Carmen received a Master of Science in Organizational Leadership from Union Institute & University and currently serves as the Career Technical Education Pathway Specialist with Activities Beyond Classroom working with more students throughout the Cincinnati Public School district.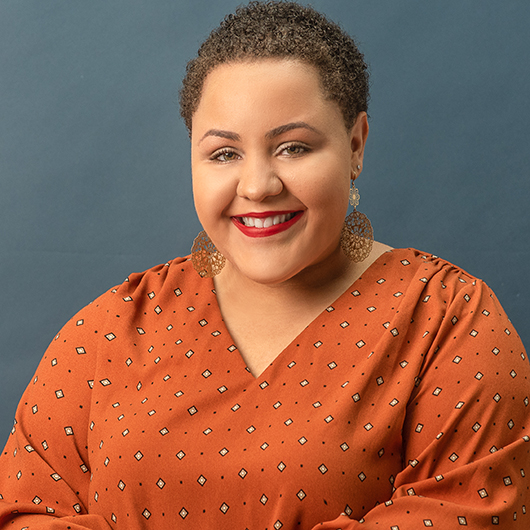 Camryn Morrow, CECH '22
Student Trailblazer Award
---
Recognizing current UC students who embody leadership qualities, are extremely involved in the campus community, inspire their fellow students, and blaze the trail for ongoing progress.
Camryn Morrow is a third-year Human Development and Community Engagement student in the College of Education, Criminal Justice, and Human Services. As a Cincinnati native, Camryn prides herself on her commitment to service in her city and has dedicated herself to inspiring the next generation of leaders through youth advocacy. Recently awarded with the honor of Outstanding Youth in Philanthropy by The Greater Cincinnati Chapter of the Association of Fundraising Professionals, Camryn enjoys supporting students on and off-campus. On-campus, Camryn is a University Honors, Darwin T. Turner, and Ronald E. McNair Program Scholar. Camryn holds leadership positions in Undergraduate Student Government and organizes her own book club for women of color, Sister Outsiders. Her past leadership includes the United Black Student Association and the African American Cultural and Resource Center Leadership Team.
Meet the Onyx & Ruby Gala Committee
Eku Williams '00 – 4A chair
Adrienne McDade-Taylor '13 - chair
Justin M. Gibson, Sr. '05
Brian Hardy '01
Jerome S. Jackson '89
Bleuzette Marshall, PhD '92, '02, '09
Deatria Walker '97