2022 Alumni Celebration
Each year, the UC Alumni Association celebrates this legacy of excellence by bestowing its top awards on a select group of Bearcats. For all they do to serve their industries, their communities and their university, they aren't just outstanding alumni — they're Superheroes! And this year, we honor them accordingly.
The group is headlined by William Howard Taft Medal recipients Paul and Kim Polman. Paul, the retired CEO of Unilever, earned a business degree from UC in 1979 and received an honorary degree in 2009. Kim, an international public speaker and musician, earned a degree from CCM in 1979. The Polmans are champions of global sustainability.
The artwork will debut during Alumni Week and remain on display through March 2023. UCAA commissioned Chroma Projects to design and illustrate the project, which will be painted on the side of a building at 1430 Vine Street.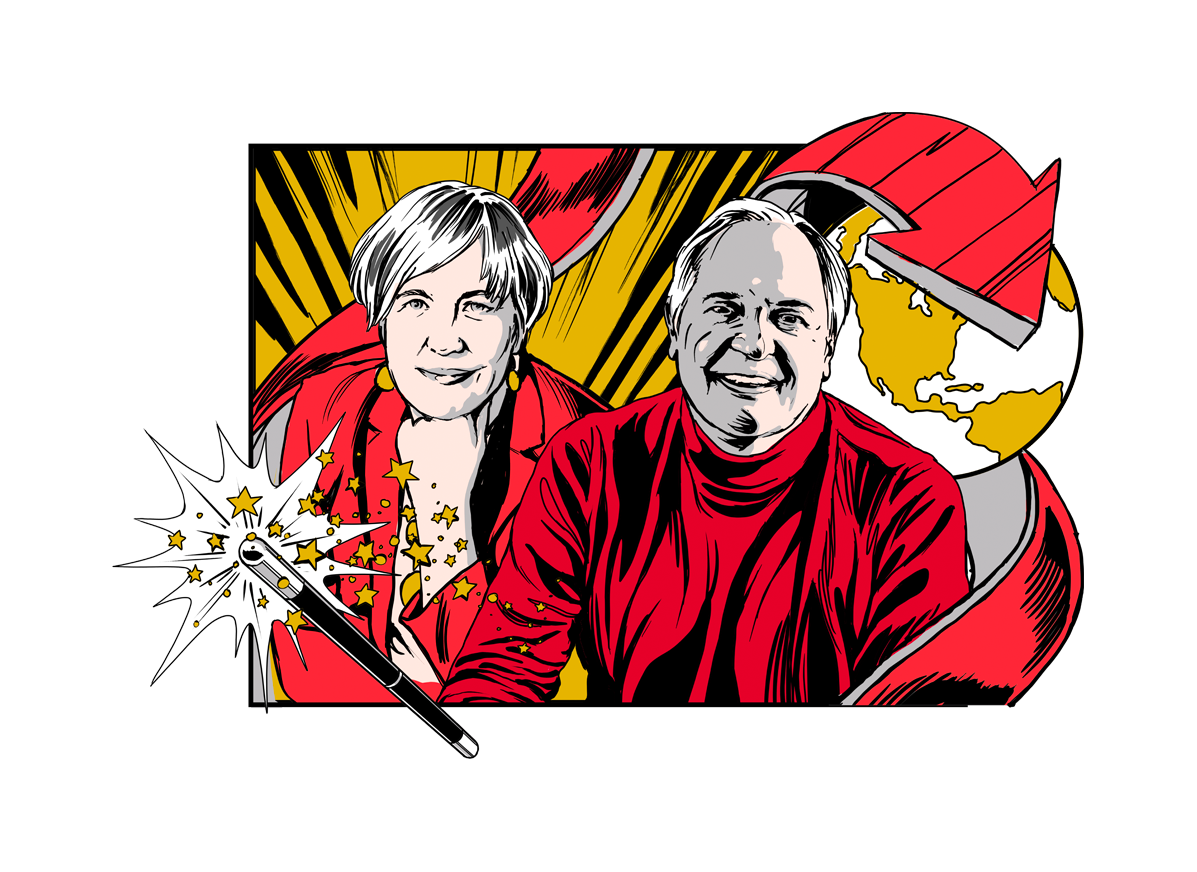 Kim E. Polman, MM, CCM '79
&


Paul G. Polman, MA and MBA '79, Hon '09

William Howard Taft Medal for Notable Achievement

This award is given to an alumnus of the University of Cincinnati solely on the basis of notable achievement in his or her field. The Taft Medal differs from the Robert E. Dobbs Distinguished Service Award in that it is not restricted to service to the university. The award is in honor and memory of William Howard Taft, Law 1880, Hon '25, twenty-seventh president of the United States and tenth chief justice.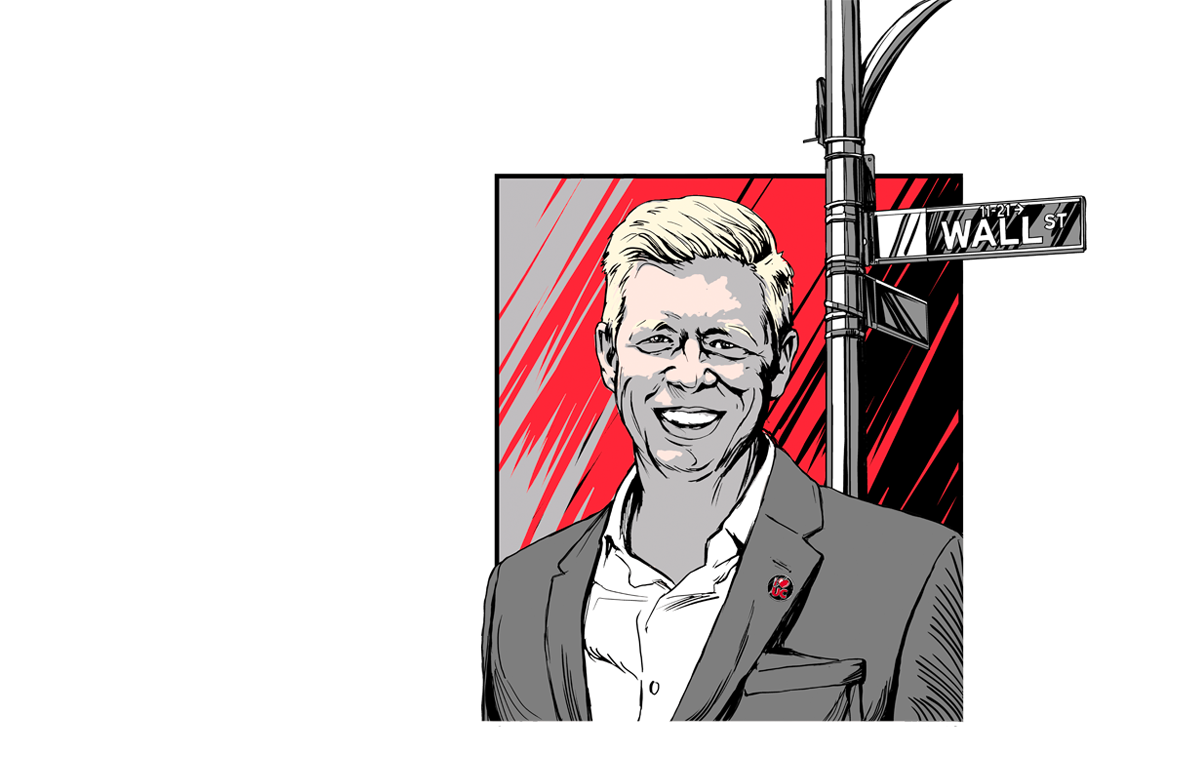 W. Troy Neat, Bus '91
Robert E. Dobbs Distinguished Service Award

The Robert E. Dobbs Distinguished Service Award recognizes alumni who have rendered outstanding, faithful and selfless service to their alma mater.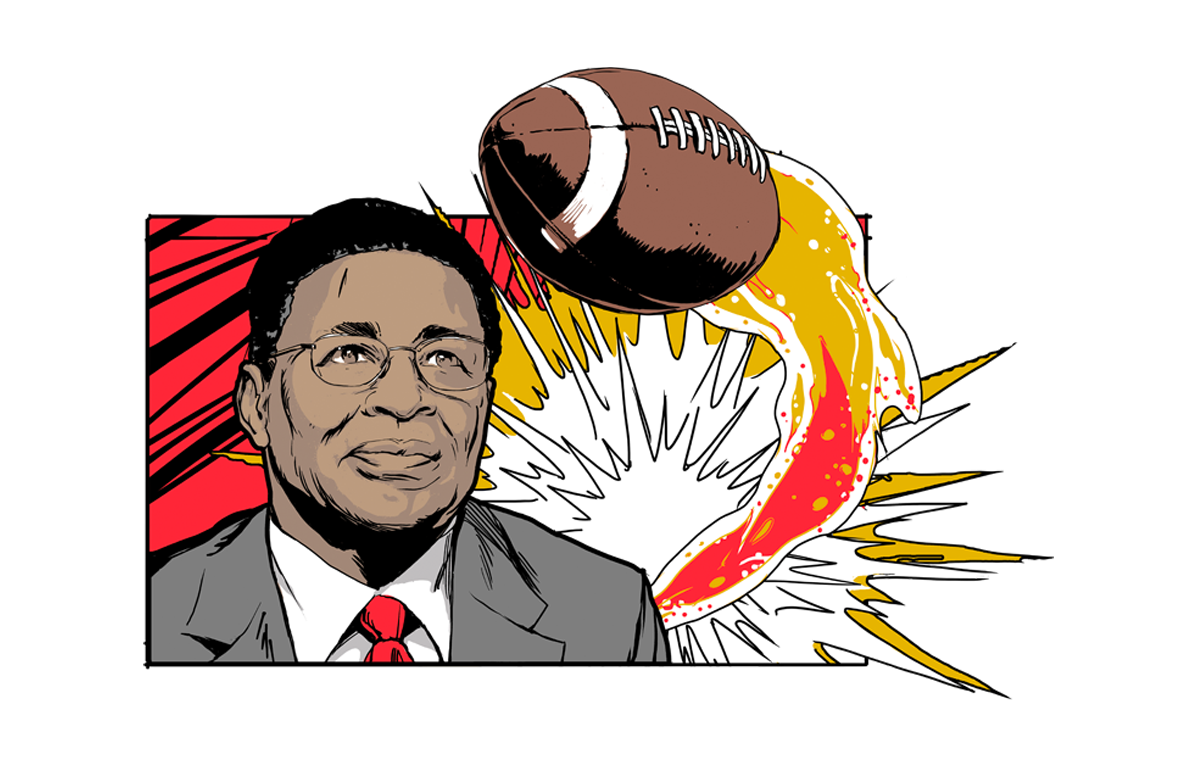 Brigman P. Owens, CECH '65, Hon '08
Marian A. Spencer Mosaic Award

The Marian A. Spencer Mosaic Award is presented to an alumnus/alumna whose leadership enhances our shared community through cultivating collaboration, fostering inclusiveness, championing the cause of the underrepresented, and promoting equity and opportunity for all.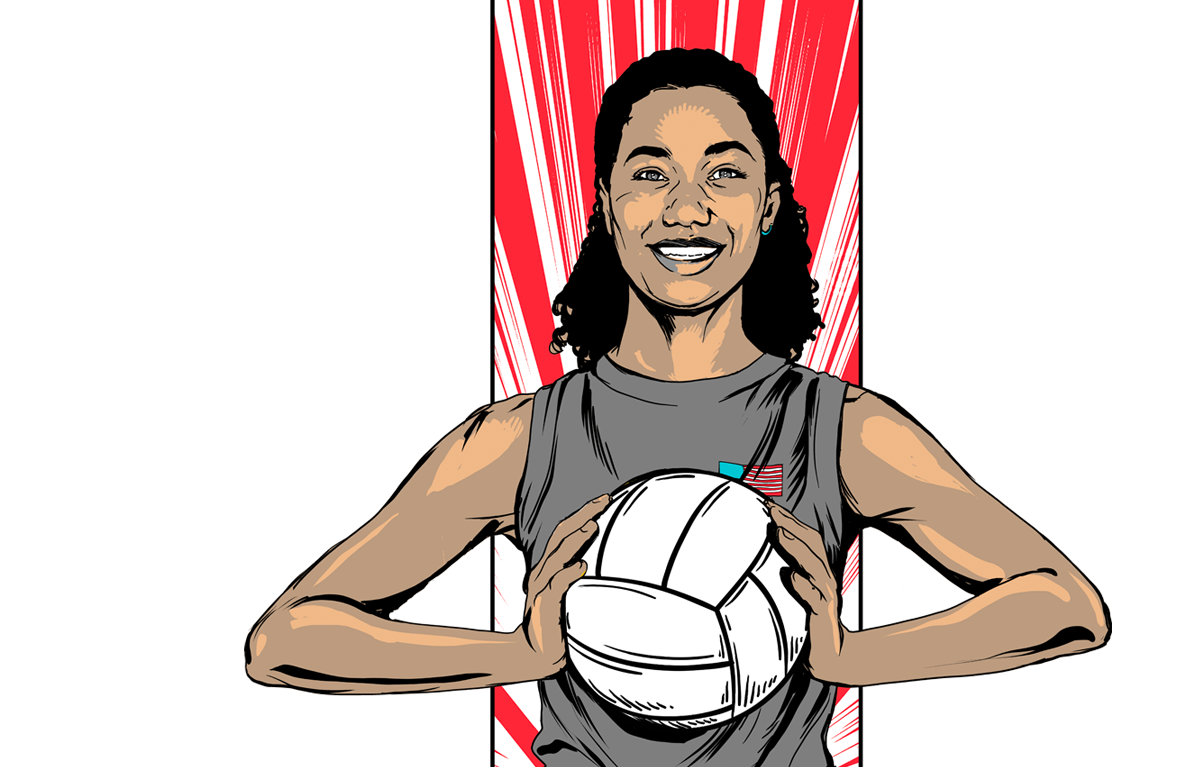 Jordan Thompson, CECH '18, '20
Jeffrey Hurwitz Young Alumni Outstanding Achievement Award

This award is given to a UC graduate on the basis of significant professional achievement in his or her field of endeavor, and continued service and involvement with the university and community. This award is in honor and memory of Jeffrey Hurwitz, BBA '72, MBA '73, former president of the UC Alumni Association's Board of Governors.
Outstanding Alumni Awards
As part of the annual UC Alumni Celebration, we honor a select group of Bearcats representing each of the university's 13 colleges, as well as the unique training ground of UC Athletics, with the Outstanding Alumni Awards.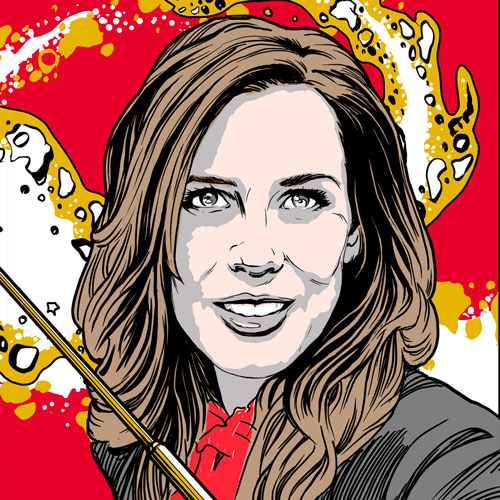 Andrea Zahumensky, '00

College of Engineering and Applied Science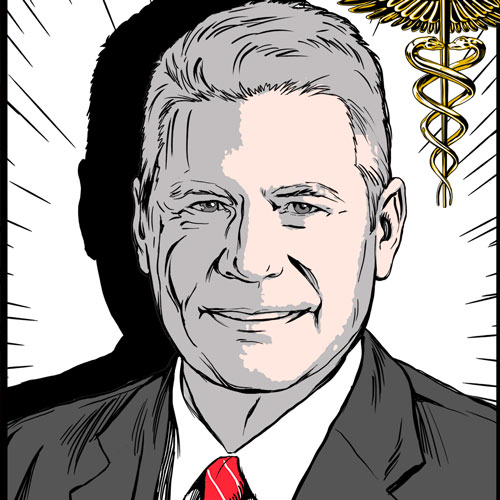 Eric Deaton, '19

College of Allied Health Sciences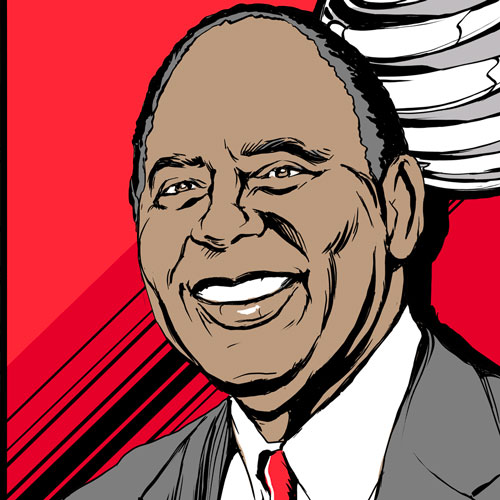 Delmer Ellis, '73, '78

College of Education, Criminal Justice, and Human Services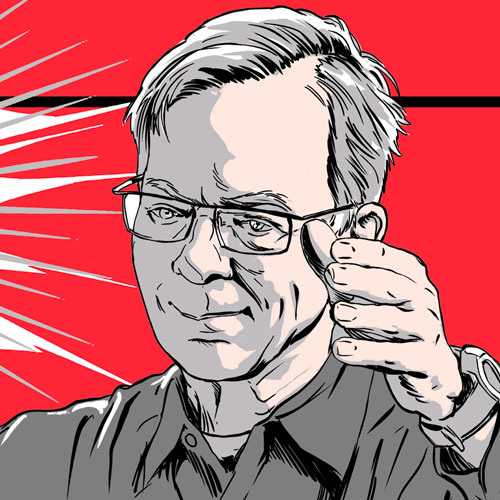 Earl G. Rivers, DMA, '76

College-Conservatory of Music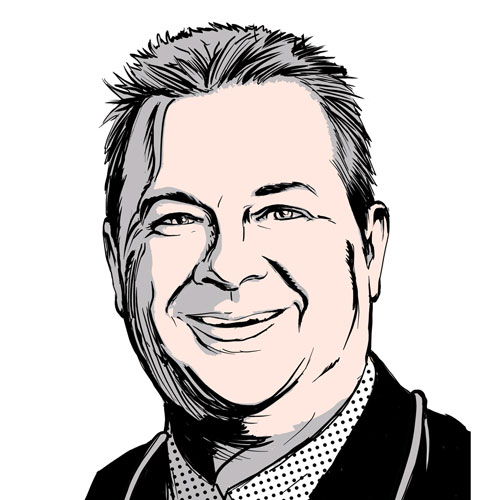 Christopher B. Peltier, M.D., A&S '91, Med '95

College of Medicine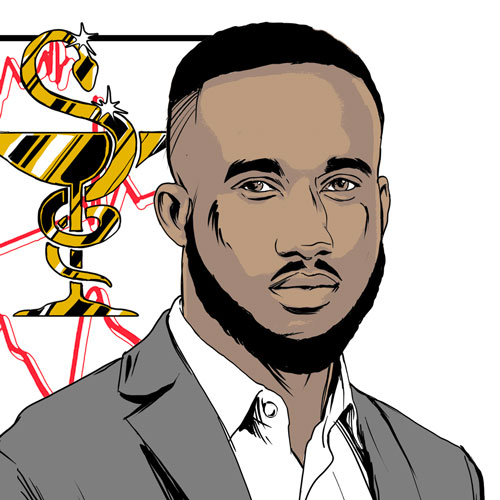 Demilade B. Haastrup, PharmD, RPh, '16

UC Clermont College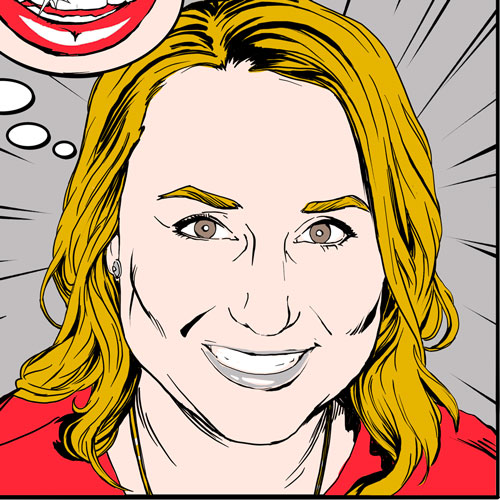 Kim Oberlander, '04

UC Blue Ash College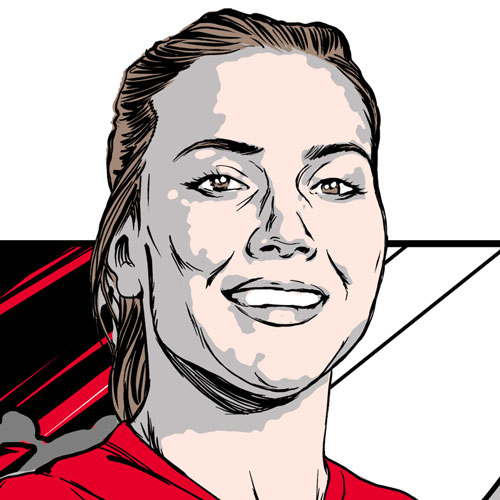 Vanessa Gilles, CECH '18

UC Athletics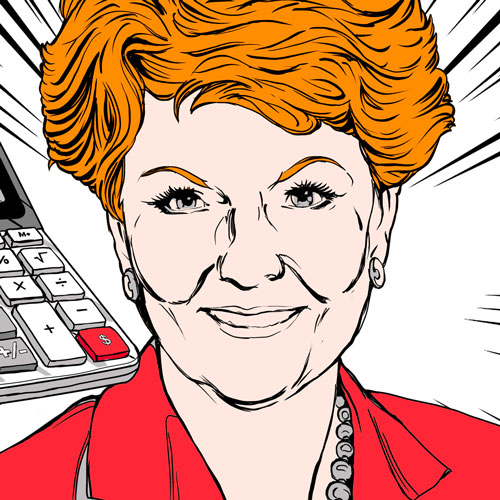 Jackie Neumann, '71, '75

Carl H. Lindner College of Business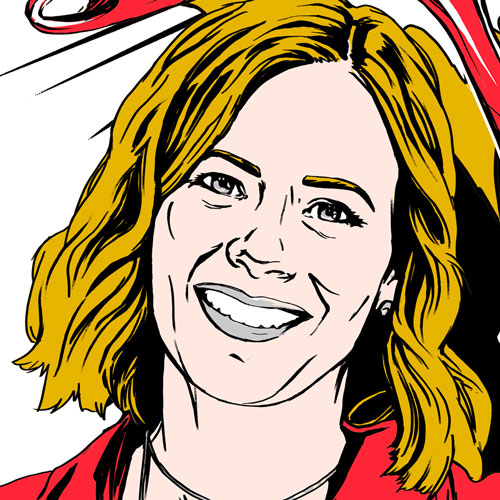 Kristen Tomlan, '11

College of Design, Architecture, Art, and Planning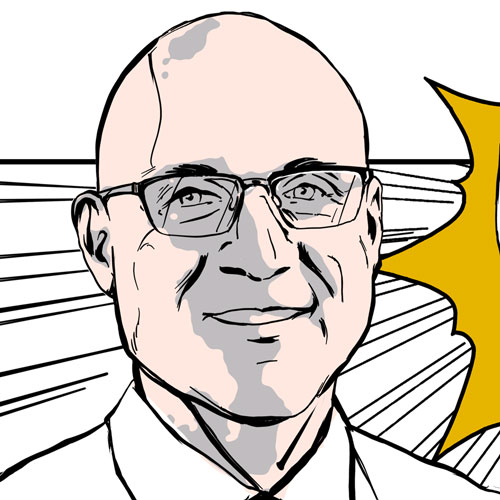 Jeffrey Stamps, RPh, '84

James L. Winkle College of Pharmacy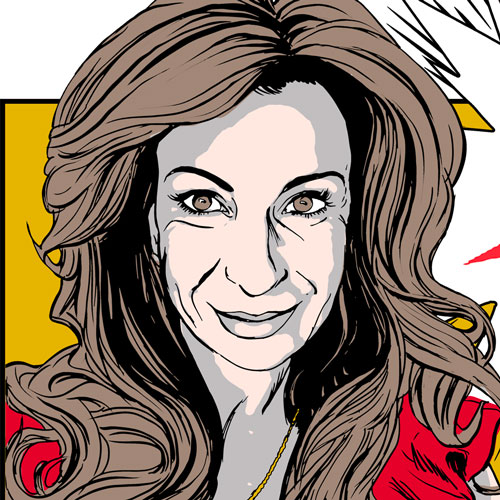 Darlene Walley, PhD, '84

College of Arts and Sciences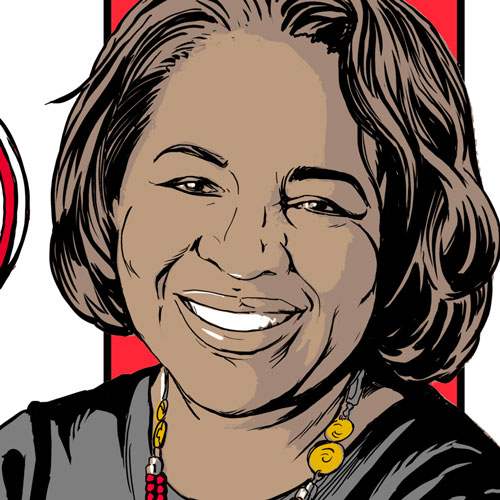 Deborah P. Hopson, PhD, '77

College of Nursing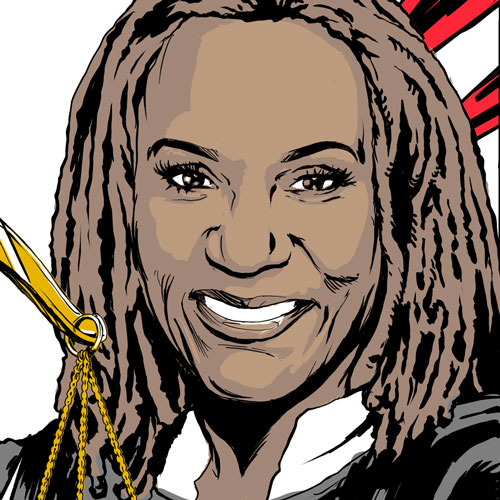 Phyllis Turner-Brim, '93

College of Law
Celebrating UC's Alumni Superheroes
These 19 alumni personify the legacy of innovation, service and leadership that has been a hallmark of the University of Cincinnati for more than two centuries. In creating a better world and bringing honor to their alma mater, their work deserves an epic tribute. They are the 2022 class of UC Alumni Superheroes!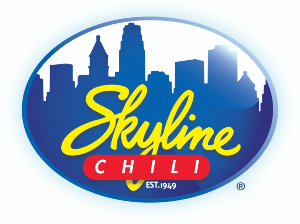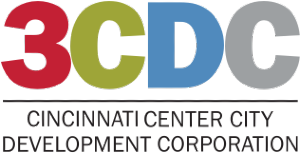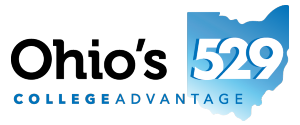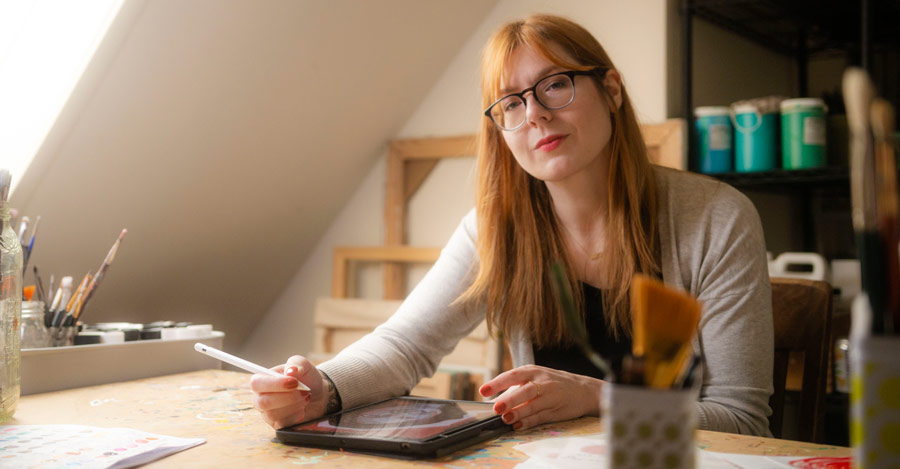 The Artist

---
Nicole Trimble, DAAP '13, is an assistant professor of Electronic Media Communications at UC Blue Ash College and co-founder of Bright Wall Collective, a southwest Ohio-based mural and design studio. Her work has been exhibited on and in buildings in the region, in galleries throughout the U.S., and in many publications in the art world.