Shakila Ahmad
Business Director, Allergy & Asthma Specialty Center and Civic Leader
Shakila Ahmad served as Chair and President of the Board at the Islamic Center of Greater Cincinnati (ICGC), being the first woman to serve in this capacity at such an institution across the country. She is an enthusiastic community leader who has dedicated herself to numerous civic and community causes for over 20 years. She simultaneously has had a professional career and serves as the director of management at the Allergy & Asthma Specialty Center.
Additionally, Ahmad has or currently serves on the executive board of directors of the National Underground Railroad Freedom Center, the Ohio Humanities Council, YWCA Cincinnati, the United Way of Greater Cincinnati, the President's Advisory Council at Xavier University and UC Foundation where she has been instrumental in helping set up the Malik Islamic Studies Professorship at the College of Arts and Sciences.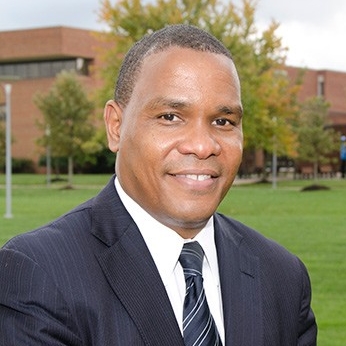 Eric Broyles
Chief Executive Officer, ExpertConnect
Eric Broyles enjoyed a successful career as a corporate attorney before becoming CEO of ExpertConnect, an international research firm that helps investors, private equity firms, and corporations make better decisions. He is also co-founder and a board member of megree, Inc., a social business software company.
Eric is a published author and a member of the UC Foundation Board of Trustees. He enjoys mentoring college students and regularly visits UC Blue Ash College to share his inspirational story.
Aaron Burdette
Assistant Professor, Experience-Based Learning and Career Education
Aaron Burdette holds a BS in Applied Physics and a MS in Biomedical Engineering from Ohio University. He is a part of the University of Cincinnati's Division of Experienced-based Learning and Career Education, where he promotes a focus centered on professional development, experiential learning, and understanding the success factors needed in today's workforce. His areas of research include: Experiential learning's impact on economic development; and utilizing government databases for strategic employer identification.
Dianne Dunkelman
Founder & CEO, Clever Crazes for Kids
Dianne Dunkelman created Clever Crazes for Kids in 2006 after realizing the need to educate kids about improving their health and that of their families. This quickly grew to include not only health, but also STEAM (Science, Technology, Engineering, Arts, Mathematics) academics, ethics, and personal responsibility. Clever Crazes for Kids now reaches hundreds of thousands of young scholars and athletes in schools, homes, and after-school programs all across the country, using fun, free, interactive online games to instill in them a lifelong love of learning.
Prior to Clever Crazes for Kids, Dunkelman established the National Speaking of Women's Health Foundation in 1996 with a mission to educate women about health, well-being, and personal safety for themselves and their families. The National Women's Health Foundation has impacted the lives of hundreds of millions of women and their families through conferences, websites, books, television, and other materials. This initiative was picked up by the Cleveland Clinic in 2008, furthering its impact. Dianne continues her involvement by serving as Chief Strategist for Speaking of Women's Health.
Nicholas Dunning
Professor, Department of Geography & Geography Information Systems
Dr. Nicholas Dunning is a Professor in the Department of Geography & GIS at the University of Cincinnati, where he has taught since 1989. He grew up in Hawaii and was educated at the University of Chicago and University of Minnesota. Dr. Dunning specializes in the study of human-environment interrelationships of many kind, including the geography and history of wine production. He is also a geoarchaeologist using earth science methods to address archaeological problems with extensive field experience in the Maya Lowlands, West Indies, American Southwest, and Mediterranean. In his spare time, Dr. Dunning is an avid organic gardener.
Mike Eriksen
Associate Professor, Carl H. Lindner College of Business
An Associate Professor of Real Estate, Mike Eriksen focuses his research on the subsidization of housing markets. He has previously received funding from the U.S. Department of Housing and Urban Development, National Institutes of Health, the MacArthur Foundation, and AARP Foundation.
Danny Ferrell
Senior Director of Gift Planning, UC Foundation
Danny Ferrell joined the UC Foundation team in September of 2015 where he oversees the Trusts and Estates department. In 2002, he began his career in Trust and Estates at the Salvation Army in his home state of Texas where his four children currently reside. Additionally, he has served in similar roles at the University of Arizona and University of Florida. Danny obtained his MBA and undergraduate degrees from West Texas A&M University and Amarillo College.
Leigh Fox
President & CEO, Cincinnati Bell, Inc.
Leigh Fox is President and Chief Executive Officer of Cincinnati Bell Inc. Mr. Fox has been with Cincinnati Bell since July of 2001, most recently as President and Chief Operating Officer. In that role, he was responsible for overseeing all aspects of operations, sales and customer care for both the Entertainment & Communications Segment and the IT Services & Hardware Segment. Mr. Fox also served as the company's Chief Financial Officer from 2013 until September 2016, responsible for all aspects of finance, accounting, and treasury.
A native of Cincinnati, Mr. Fox holds a bachelor's degree from Miami University and an MBA from the University of Cincinnati. He is on the boards of the USA Regional Chamber, American Red Cross, UC Foundation and Anthony Munoz Foundation.  He is a member of the Cincinnati Business Committee and the Business Leader's Alliance. 
Mark Godsey
Daniel P. and Judith L. Carmichael Professor of Law and Director, Lois and Richard Rosenthal Institute for Justice/Ohio Innocence Project
Mark Godsey is a leading scholar, attorney and activist in the Innocence Movement. In addition to teaching criminal law, evidence and other courses at Cincinnati Law, Godsey co-founded and directs the Ohio Innocence Project, which to date has secured the release of 28 individuals on grounds of innocence who together served more than 500 years in prison for crimes they did not commit. He is a regular commentator on issues relating to wrongful conviction in both the local and national press, and is frequently quoted in papers and magazines across the country. 
Lew Goldfarb
Professor and Director, UC Law Entrepreneurship and Community Development Clinic
Lew Goldfarb founded and directs Cincinnati Law's Entrepreneurship and Community Development Clinic, which has provided more than $1 million in legal advice to support business and community development for for-profit and non-profit clients in the Greater Cincinnati region.  Once an entrepreneur himself, Professor Goldfarb is both a business lawyer and a CPA.  
Kevin Grace
University Archivist, Senior Librarian
Kevin Grace is head of the Archives & Rare Books Library, the University Archivist, and a Senior Librarian. He has been with the University of Cincinnati since 1979, where he also teaches in the University Honors Program. Mr. Grace is responsible for collection development for the rare books and archival collections, and serves as the primary reference contact and the liaison for instruction, services, and university history. His current research focuses on marginalized urban culture; utility of digital surrogates of rare books and archives; Celtic and Scandinavian myth & legend; transglobal folklore commonalities; Irish literature; publishing and reading during the Enlightenment; the culture of reading; the social history of the book; and Shakespeare and graphic iconography. 
Harshita Kumari
Assistant Professor, Division of Pharmaceutical Sciences
Dr. Harshita Kumari's work in the area of solution chemistry of supramolecular complexes is widely recognized. She integrates neutron scattering with supramolecular chemistry to unravel structural altercations in solution. Her current research focuses on integrating principles of modern biophysics into material and formulation science towards the development of novel skin care, oral care and hair care products. Her research projects focus on understanding mechanisms of delivery and deposition of actives onto the skin/hair and elucidating the parameters to control them. In addition, her research focuses on developing methods to construct novel nanometric delivery vehicles, based on the principles of self-assembly and molecular recognition. 
Nuria R. López-Ortega
Professor Educator, Department of Romance and Arabic Languages and Literatures
Dr. Nuria R. López-Ortega is a Professor Educator in Spanish in the Department of Romance and Arabic Languages and Literatures (RALL). She is also the Assistant Head and Director of Curriculum in RALL. Her academic interests are in the field of Spanish Applied Linguistics and pedagogy, and she teaches Spanish at all levels as well as Introduction to Linguistics (Phonetics, Morpho-syntax, Spanish language variation); she also teaches courses in Spanish culture and civilization.  
Dy'an Marinos
Program Coordinator, Office of Equity & Inclusion
Dy'an Marinos is a National Certified Counselor (NCC) and National Diversity Council Certified Diversity Professional (CDP). A mental health counselor by training, she has extensive experience working with underrepresented populations in the mental health, higher education, and non-profit arenas. Dr. Marinos recently completed the Standards of Professional Practice Institute facilitated by NADOHE and provides consultation to agencies, high schools, and peer institutions on assessing employee and student needs to advance an inclusive environment, supporting under-represented populations, and creating employee resource groups (ERGs). Dy'an is an nvited speaker at local, national, and international conferences where she's presented her research on creating inclusive learning and working environments; advancing cultural sensitivity among counselors-in-training; increasing diversity, equity, and inclusion among students, faculty, and staff in higher education and; working effectively with African American student activists attending historically White colleges and universities (HWCUs).
Suzanne Masterson
Professor of Management and Interim Associate Dean for Graduate Programs, Carl H. Lindner College of Business
Dr. Suzanne Masterson is a Professor of Management and Interim Associate Dean for Graduate Programs.  Her research focuses on fairness, relationships in organizations, and workspace design.  She teaches courses on organizational behavior, human resource management, and leadership.
Gina Menninger
Trauma Prevention and Outreach Coordinator, UC Health and the University of Cincinnati Medical Center
Gina Menninger has been a nurse for thirteen years, with the majority of those years at the Trauma Department at the University of Cincinnati Medical Center.  She graduated from the University of Cincinnati College of Nursing with her Bachelors in Science, and is an avid Bearcats fan.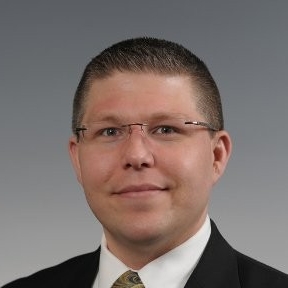 Matt Olovson
Executive Director of Equal Opportunity & Access
As Executive Director of Equal Opportunity & Access for the University of Cincinnati, Matt Olovson ensures institutional compliance with equal opportunity laws and administers related University programs/policies.  Prior to appointment with UC, Mr. Olovson was Director of Equal Opportunity/Staff Attorney for Ferris State University, Assistant Director of Institutional Equity for University of Notre Dame, and Assistant Director of Civil Rights and Institutional Equity for Central Michigan University.  Mr. Olovson's professional experience also includes work for Legal Services of South Central Michigan, Prison Legal Services Michigan, the Department of Veterans Affairs, and youth counselor in community mental health services. As Executive Director of Equal Opportunity & Access for the University of Cincinnati, Mr. Olovson ensures institutional compliance with equal opportunity laws and administers related University programs/policies.
Holly Prochaska
Preservation Librarian
Holly A. Prochaska is the preservation librarian for the University of Cincinnati Libraries (UCL) and the co-manager of the Preservation Lab - a collaborative book and paper conservation lab jointly managed and funded by the University of Cincinnati and the Public Library of Cincinnati and Hamilton County.  Holly proposed the collaborative preservation lab model in 2011 and has been involved in the lab's development since its inception. She also is active in the Ohio Preservation Council (OPC), serving as chair from '16-'17.  In her spare time she likes to marble paper.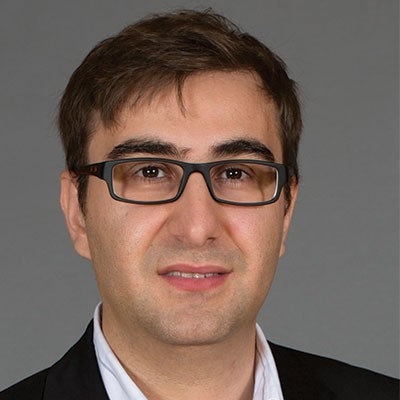 Mehmet Saglam
Johnson Assistant Professor of Finance, Carl H. Lindner College of Business
Mehmet Saglam is the Johnson Assistant Professor of Finance. His research focuses on market structure, liquidity, and asset allocation. He teaches courses on investments and financial derivatives.
Janet Staderman
Director of UC Communiversity
Janet Staderman earned her Master of Education in Curriculum & Instruction from University of Cincinnati. She is the Program Director for Communiversity at the University of Cincinnati. Communiversity offers adult, non-credit, educational courses in areas of personal enrichment and professional development. Communiversity is proud to celebrate 70 years in September 2019. As an adult learner herself, Janet is an advocate for making learning a lifelong habit.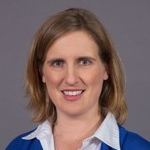 Heather Vough
Associate Professor of Management, Carl H. Lindner College of Business
An Associate Professor of Management, Heather Vough focuses her research on identity and meaning in organizations and occupations. She teaches courses on organizational behavior and teamwork.
Jaime Windeler
Associate Professor of Information Systems, Carl H. Lindner College of Business
Dr. Jaime Windeler is an Associate Professor of Information Systems. Her research examines software development in globally-distributed teams, and the attraction, motivation, and retention of IT professionals. In these two areas, she is particularly interested in IT workforce diversity and inclusion. She teaches courses on systems analysis and design, process modeling, and IT management.
Jennifer Wright-Berryman
Assistant Professor of Social Work, College of Allied Health Sciences
Dr. Jennifer Wright-Berryman is an Assistant Professor of Social Work at the University of Cincinnati. Jennifer is a mental health and suicide researcher, and has over eighteen years of experience in both interpersonal clinical and community-based practice. Currently, Jennifer is working with communities throughout the country, including Cincinnati, to implement school-based suicide prevention programs called Hope Squads. As the national lead researcher for the Hope Squad program, Jennifer evaluates program outcomes, and designs research to test the program in a variety of settings. Jennifer consults with schools and a number of different organizations in areas of suicide prevention, intervention, and postvention, and gives talks, lectures, and trainings around the country.
Jane Ziegler Sojka
Professor-Educator and Marketing Undergraduate Program Director, Department of Marketing, Carl H. Lindner College of Business
As a professor, teacher, and mom, Jane Ziegler Sojka Ph.D., MBA, helps women, and men who support women, to define their strengths, be confident in their abilities, and learn resilience after setbacks. Winner of multiple national teaching awards, she holds the distinction of teaching the one of the largest classes (600 students in Zimmer Auditorium) at the University of Cincinnati.