Tuesday, June 29
5:30 - 7 p.m.
Virtual
Bearcat alumni and friends are welcome to join the UC LGBTQ Alumni Network for a Safe Zone Training session. "Safe Zone" refers to creating a learning environment, a space where participants can take risks, be vulnerable, and learn — all in the face of stigmatizing social pressures. The goal is that afterward, participants can then help create a similar environment for others in their lives. Whether you are currently an ally, looking to become one or just have questions, this is an excellent starting point for your knowledge journey. Upon attending the event, all participants will receive a certificate of completion.

The training will cover topics such as:
Rules for respectful engagement
Pronouns 101
Why a Safe Zone is important
Core issues facing the LGBTQ+ community
Core vocabulary review
"Do/Don't" Language Guide
Foundational conceptual review of gender, sex assigned at birth and attraction
The complimentary workshop will be facilitated by R. Chad Freeman (he/him/his and them/their/theirs), Director of the UC LGBTQ Center. He/they joined the Bearcat family this year with over a decade of experience in student affairs. Most recently, he/they served as associate director of student activities at Hobart and William Smith colleges. His/their work experiences also include tenures at Hofstra University, Louisiana State University, and the University of West Florida. Chad earned his/their BA in sociology and anthropology from Valdosta State, and a MA in education, higher education administration from Louisiana State University. He/they was graduate associate for NASPA and is a current board member for the LGBTQ Center of the Finger Lakes (NY).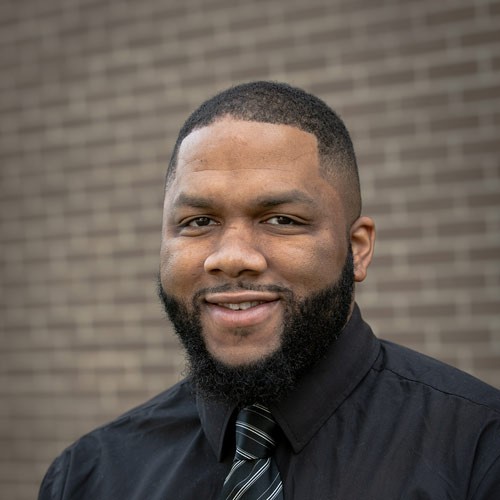 Maurice Stewart, A&S '16
Director of Alumni & Donor Experience, Diversity Outreach and Engagement