COVID-19 Updates and Vaccine Development Webinar
Friday, October 9
1 - 3 p.m.
Microsoft Teams
Audience: Pharmacists 
COVID-19: An October 2020 Update on its Pathogenesis, Testing and Treatment
1 - 2 p.m.
Daniel P. Healy, PharmD, FIDSA, FCCP, Professor of Pharmacy, University of Cincinnati Winkle College of Pharmacy
Learning Objectives:
1. Describe the immunopathogenesis and phases of COVID-19 infection.
2. Discuss the current CDC guidelines for SARS-CoV-2 virus and antibody testing in various patient scenarios.
3. Describe the rationale, evidence and current role of various antiviral and immunomodulator therapies for COVID-19.
4. Discuss the limitations and hurdles of developing therapeutics for COVID-19.
Vaccine Development: Special Emphasis on Covid-19 (SARS CoV-2) Infection
2 – 3 p.m.
Daniel Shelly, PhD, MBA
Path.org, Director Global Business Development and Strategic Partnerships, Essential Medicines, Adjunct Professor, University of Cincinnati College of Pharmacy
Learning Objectives:
1. Define Ro and herd immunity.
2. Describe how the central dogma theory of DNA-RNA-Protein can be adapted to develop vaccines.
3. Delineate humoral immunity versus cell-mediated immune response.
4. Describe vaccine technologies being used to address the Covid-19 pandemic.
The College of Pharmacy Research and Innovation Fund was recently established to fund pilot projects, seed grants, bridge funding, and innovative pharmacy practice models. To contribute to this new fund, please consider making an additional gift as you complete your registration to further support research efforts at the college.
Microsoft Teams details will be sent via email to all registrants.
CEU Credits and CE Requirements
COVID-19: An October 2020 Update on its Pathogenesis, Testing and Treatment
UAN: 0050-0000-20-034-L01-P    
CEU: 1 hr     
Activity Type: Knowledge


Vaccine Development: Special Emphasis on Covid-19 (SARS CoV-2) Infection
UAN: 0050-0000-20-035-L01-P
CEU: 1 hr
Activity Type: Knowledge
To receive credit you must participate and complete all the steps found in the "Complete Credit Requirements" link provided by the registration confirmation email.

After following the link, these steps will include:
Attend activity
Confirming information provided on registration
Claiming participation in applicable credits
Completing all listed evaluations and quizzes


The University of Cincinnati College of Pharmacy is accredited by the Accreditation Council for Pharmacy Education as a provider of continuing pharmacy education.
Credit requirements must be completed within 60 days of the program activity date. Upon completion, credit will be transmitted electronically to the ACPE. All transmitted credit will be viewable in your CPE Monitor profile within 24 hours. It is the participants' responsibility to ensure credit is properly populating on their individual NABP eProfile account. Please contact the James L. Winkle College of Pharmacy Continuing Pharmacy Education Office at (513) 558-4716 with questions or concerns.
The Office of Continuing Pharmacy Education has a formal grievance process to address any problems related to this activity or its administration. Comments and/or concerns about this activity should be sent to the University of Cincinnati James L. Winkle College of Pharmacy, 3255 Eden Ave., Cincinnati, OH 45267-0004, Attention: Dr. Karissa Kim. Questions about Continuing Pharmacy Education credit may be forwarded to this address. The CPE Office can be reached at (513) 558-4716 or via email at RxCPD@UC.edu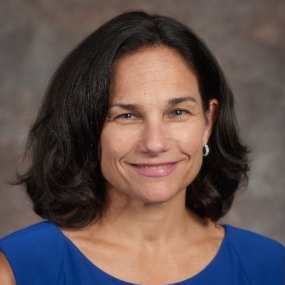 Briana Coggins, A&S '10, '20
Director of Alumni & Donor Experience, College of Medicine