Pharmacy: Crucial Conversations Training
Friday, Oct. 22
12 - 1 p.m.
Webex Virtual Event
If you feel stuck — in a relationship, in your career, at home — chances are a crucial conversation is keeping you there. This overview of the New York Times bestseller, Crucial Conversations, will help you handle crucial conversations — conversations that occur when the stakes are high, emotions run strong, and opinions vary. With crucial conversations skills, you'll be able to: prepare for high-stakes situations with a proven technique; transform anger and hurt feelings into powerful dialogue; make it safe to talk about almost anything; be persuasive, not abrasive; improve nearly every professional and personal relationship; and get the results that you want.

Presenter
Trent Stewart, Pharm.D., '78, is a retired pharmacist and program manager.  After a career in acute care and ambulatory practice settings at the VA Portland Health Care System, Dr. Stewart transitioned to managing the organization's Diversity & Inclusion, Civil Rights, Conflict Resolution, and Minority Veterans Programs. In this role, Dr. Stewart was responsible for all aspects of the aforementioned program areas including program development, administration, evaluation, training, reporting and advisory functions. In addition, Dr. Stewart is also a Crucial Conversations trainer, Certified Mediator, and Certified Mentor. Dr. Stewart received his Bachelor of Science from the University of Cincinnati and his Doctor of Pharmacy from the University Washington.
Giving Back
At UC, as students, faculty and staff all continue to adapt and navigate through this time of uncertainty, one thing is clear to us - our college and students need our support now more than ever. Please consider making an additional gift as you complete your registration to support the Daniel Acosta, Jr. Endowment for Diverse Students in Pharmacy.

Registration Details
Webex Event details will be sent via email to all registrants a few days prior to the event. If you use a Gmail account, please check your Spam folder if you do not receive event information.
CEU Credits and CE Requirements
Critical Conversations Review
UAN: 0050-0000-21-061-L04-P
CEU: 1
Activity Type: Knowledge-based 
Pharmacist Learning Objectives:
1. Describe how to make it safe to talk about almost anything.
2. Describe how to stay in dialogue when you're angry, scared, or hurt.
3. Describe how to explain how to speak persuasively, not abrasively.

To receive credit you must participate and complete all the steps found in the "Complete Credit Requirements" link provided by the registration confirmation email.
After following the link, these steps will include:
Attend activity
Confirming information provided on registration
Claiming participation in applicable credits
Completing all listed evaluations and quizzes
The University of Cincinnati College of Pharmacy is accredited by the Accreditation Council for Pharmacy Education as a provider of continuing pharmacy education.
Credit requirements must be completed within 60 days of the program activity date. Upon completion, credit will be transmitted electronically to the ACPE. All transmitted credit will be viewable in your CPE Monitor profile within 24 hours. It is the participants' responsibility to ensure credit is properly populating on their individual NABP eProfile account. Please contact the James L. Winkle College of Pharmacy Continuing Pharmacy Education Office at (513) 558-4716 with questions or concerns.

The Office of Continuing Pharmacy Education has a formal grievance process to address any problems related to this activity or its administration. Comments and/or concerns about this activity should be sent to the University of Cincinnati James L. Winkle College of Pharmacy, 3255 Eden Ave., Cincinnati, OH 45267-0004, Attention: Dr. Karissa Kim. Questions about Continuing Pharmacy Education credit may be forwarded to this address. The CPE Office can be reached at (513) 558-4716 or via email at RxCPD@UC.edu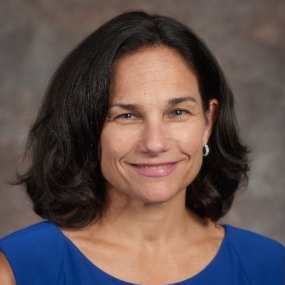 Briana Coggins, A&S '10, '20
Director of Alumni & Donor Experience, College of Medicine