Tuesday, Jan. 11 
6 - 8 p.m.
The Business Plan project is an assignment required for the P3 Pharmacy Management course and is designed to enhance the student learning experience by developing a Business Plan for real-world pharmacy situations.
Students are looking for alumni & partners of the college to offer feedback on their Business Plans in a "Shark Tank" format to share experiences based on management, leadership, or involvement in investments. By using the OPA business plan competition rubric, alumni will evaluate groups on the overall vision, marketing, financing, and operational aspects of the business.
Please RSVP by Friday, Jan. 7 to volunteer to offer insights and hear student presentations at the college!
UCAA in-person activities will be provided under CDC guidelines and local COVID-19 restrictions, with the well-being of the UC alumni family remaining the top priority.  Each experience will follow the venue's established restrictions and guidelines and we ask all event participants to follow the venue's posted recommendations. View UC's current COVID-19 updates.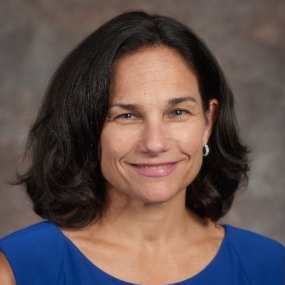 Briana Coggins, A&S '10, '20
Director of Alumni & Donor Experience, College of Medicine