Pharmacy: Fall Alumni & Preceptor CEU Training
Friday, Nov. 12
1 - 3:15 p.m.
In-person – Kowalewski Hall
Or Zoom Virtual Event
Presentations
COVID-19 Pharmacologic Management: Does Anything Even Work?
Presenter: Charles Harvey, PharmD, BCPS, Antimicrobial Stewardship Pharmacist, St. Elizabeth Healthcare

Diversity, Equity and Inclusion: What Preceptors Need to Know
Brittany Woolf, PharmD, MPH, BCPS, Clinical Pharmacy Specialist – Internal Medicine/Diabetes Now, University of Cincinnati Medical Center, Residency Program Coordinator – Diversity, Equity and Inclusion and Community Engagement

Giving Back
At UC, as students, faculty and staff all continue to adapt and navigate through this time of uncertainty, one thing is clear to us - our college and students need our support now more than ever. Please consider making an additional gift as you complete your registration to support the Daniel Acosta, Jr. Endowment for Diverse Students in Pharmacy.

Registration Details
Webex Event details will be sent via email to all registrants a few days prior to the event. If you use a Gmail account, please check your Spam folder if you do not receive event information.
CEU Credits and CE Requirements

COVID-19 Pharmacologic Management: Does Anything Even Work?
UAN: 0050-0000-21-072-L01-P
CEU: 1
Activity Type: Knowledge-based 
Pharmacist Learning Objectives:
1. Summarize the infectious characteristics of SARS-CoV-2 and presentation of COVID-19.
2. Analyze preventive measures against transmission and severe disease.
3. Evaluate national and global COVID-19 treatment guidelines and how they differ.
4. Interpret current literature regarding pharmacologic therapy for COVID-19, both outpatient and inpatient.

Diversity, Equity and Inclusion: What Preceptors Need to Know
UAN: 0050-0000-21-071-L04-P
CEU: 1
Activity Type: Knowledge-based 
Pharmacist Learning Objectives:
1. Define implicit bias.
2. Describe cultural humility and how it can be applied to precepting.
3. Describe initiatives undertaken by the UCMC Pharmacy Residency Program.

To receive credit you must participate and complete all the steps found in the "Complete Credit Requirements" link provided by the registration confirmation email.
After following the link, these steps will include:
Attend activity
Confirming information provided on registration
Claiming participation in applicable credits
Completing all listed evaluations and quizzes
The University of Cincinnati College of Pharmacy is accredited by the Accreditation Council for Pharmacy Education as a provider of continuing pharmacy education.
Credit requirements must be completed within 60 days of the program activity date. Upon completion, credit will be transmitted electronically to the ACPE. All transmitted credit will be viewable in your CPE Monitor profile within 24 hours. It is the participants' responsibility to ensure credit is properly populating on their individual NABP eProfile account. Please contact the James L. Winkle College of Pharmacy Continuing Pharmacy Education Office at (513) 558-4716 with questions or concerns.

The Office of Continuing Pharmacy Education has a formal grievance process to address any problems related to this activity or its administration. Comments and/or concerns about this activity should be sent to the University of Cincinnati James L. Winkle College of Pharmacy, 3255 Eden Ave., Cincinnati, OH 45267-0004, Attention: Dr. Karissa Kim. Questions about Continuing Pharmacy Education credit may be forwarded to this address. The CPE Office can be reached at (513) 558-4716 or via email at RxCPD@UC.edu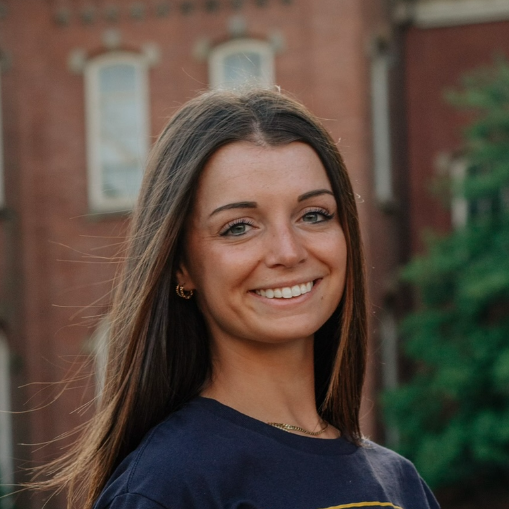 Anna Gormley, Bus '17
Program Director of Alumni & Donor Experience, College of Allied Health Sciences and James L. Winkle College of Pharmacy