Health Inequities Webinar Series
Pain and Prejudice - Inequity in the Opioid Epidemic
Tuesday, February 23
6 - 7 p.m.
Webex
Presented by:
Daniel Arendt, Pharm.D., BCPS
Assistant Professor of Pain Management and Opioid Stewardship at the James L. Winkle College of Pharmacy, University of Cincinnati
Clinical Pharmacy Specialist in Pain Stewardship, UC Health

Moderated by:
Christine Colella, DNP, APRN-CNP,  FAANP, '81, '88, '13
Professor and Executive Director of Graduate Programs, College of Nursing, University of Cincinnati
Online registration is now closed. To register and receive the Webex link, please email Bri Coggins. 
As the world reckons with the COVID-19 pandemic, many other public health crises have become increasingly apparent in cities across the nation. Join the UC Alumni Association Academic Health Center alumni engagement team for a webinar series that explores these crises with an attempt to understand the causes and consequences of health inequities.

The third session of five in the health inequities series is "Pain and Prejudice - Inequity in the Opioid Epidemic" presented by Daniel Arendt, Pharm.D., BCPS, Assistant Professor of Pain Management and Opioid Stewardship at UC College of Pharmacy and Clinical Pharmacy Specialist in Pain Stewardship at UC Health. This session will explore the historical context of Opioid use in the United States, dating back to the civil war era, which provides a better understanding of how the approach to treating both pain and substance use disorder has evolved over time. The session will also address how stigma, bias and systemic inequity have shaped the development of and the response to the opioid epidemic. The session will conclude with a focus on the current response to the opioid epidemic and explore how practitioners can evolve approaches to opioids to improve both the quality of care that patients receive and reduce the harms associated with Opioid Use Disorder.
1 clock hour of continuing education credit is available for pharmacists in all 50 states and Ohio social workers. If you are interested in earning CEU's for these two disciplines, please contact Bri Coggins. CEUs are not available for any other disciplines.
UC Health and its wonderful staff and clinicians have been on the front lines of the region's response to COVID-19, truly making our community proud. The Crisis Response Fund supports the immediate and ongoing needs of UC Health clinicians and staff as they continue to understand, treat and prevent the spread of COVID-19. Please consider making an additional gift as you complete your registration to support the immediate work of UC Health clinical leadership to address areas of emerging and critical need in real-time.
This event is part of the Bearcats/health, a forward-thinking series on health & wellness by the University of Cincinnati Alumni Association. 
Social Work CEU Credits and CE Requirements
1 clock hour is approved. Attendance is required for the full hour and the session evaluation must be completed. Please contact Bri Coggins if you are interested in earning social work CE credit for this session.
This activity does not require payment to register.
Pharmacy CEU Credits and CE Requirements
Please contact Bri Coggins if you are interested in earning pharmacy CE credit for this session.
This activity does not require payment to register.
Pain and Prejudice: Inequity in the Opioid Epidemic
UAN: 0050-0000-21-002-L08-P 
CEU: 1 hour
Activity Type: Knowledge 
After following the link, these steps will include:
Attend activity
Confirming information provided on registration
Claiming participation in applicable credits
Completing all listed evaluations and quizzes
The University of Cincinnati College of Pharmacy is accredited by the Accreditation Council for Pharmacy Education as a provider of continuing pharmacy education.
Credit requirements must be completed within 60 days of the program activity date. Upon completion, credit will be transmitted electronically to the ACPE. All transmitted credit will be viewable in your CPE Monitor profile within 24 hours. It is the participants' responsibility to ensure credit is properly populating on their individual NABP eProfile account. Please contact the James L. Winkle College of Pharmacy Continuing Pharmacy Education Office at (513) 558-4716 with questions or concerns.
The Office of Continuing Pharmacy Education has a formal grievance process to address any problems related to this activity or its administration. Comments and/or concerns about this activity should be sent to the University of Cincinnati James L. Winkle College of Pharmacy, 3255 Eden Ave., Cincinnati, OH 45267-0004, Attention: Dr. Karissa Kim. Questions about Continuing Pharmacy Education credit may be forwarded to this address. The CPE Office can be reached at (513) 558-4716 or via email at RxCPD@UC.edu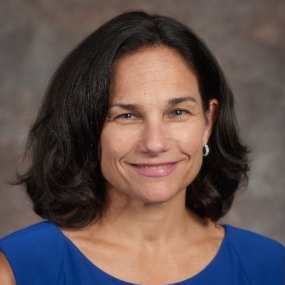 Briana Coggins, A&S '10, '20
Director of Alumni & Donor Experience, College of Medicine