UC College of Medicine Class Notes
Cornelius Hopper, MD '60
Received the 2020 University of Cincinnati College of Medicine Distinguished Alumni Award.
Fred Wurlitzer, MD, FACS '65
Author of "The Gospel of Fred," an insightful manuscript that brings answers to Christianity's unresolved questions.
Patrick Eggena, MD '66
Retired, Dr. Eggena is making wood sculptures for a COVID-19 exhibit. The exhibit highlights his love and respect for trees, which he hopes will bring comfort to those in need during these difficult times. See sculptures. 
Warren Webster, MD '70
Received the 2020 University of Cincinnati College of Medicine Distinguished Alumni Award.
Martin Samuels, MD '71
Oakstone Course Director Dr. Martin A. Samuels honored with Johns Hopkins Clinical Excellence Award. Read more.
Dan Asimus, MD '72
Recipient of the 2019 Lee Lipsenthal Lifetime Achievement Heart Award.
Robert Eckel, MD '73  
Appointed Co-President of the American Diabetes Association.
Aviad Haramati, PhD '79
Elected to the inaugural administrative board of the newly constituted Council of Faculty and Academic Societies (CFAS) of the Association of American Medical Colleges (AAMC).
Kim Pittenger, MD '79
Starts second career as a healthcare consultant after a wonderful family practice career.
Mark Mandell-Brown, MD '80 
Elected as a board member to the AAAHC (Accreditation Association for Ambulatory Health Care). The AAAHC leadership board and directors are in place to guide the strategic initiatives of the organization.
Jan Carney, MD, MPH, MACP '81
Elected Regent to the governing body of the American College of Physicians.  Read More.
Lawrence Layman, MD '81
2019 recipient of the American Society for Reproductive Medicine's Distinguished Researcher Award.
David Shapiro, MD '82 
Serving the second year of his two-year term as AAAHC Secretary/Treasurer. The AAAHC (Accreditation Association for Ambulatory Health Care). Leadership board and directors are in place to guide strategic initiatives of the organization. 
Margaret Goettle Rush, MD '84
Named President of Monroe Carell Jr. Children's Hospital at Vanderbilt University.
Jose Hinojosa, MD '85
Authored his 13th, 14th and 15th books, "Physicians' Guide to Avoiding Lawsuits," "Fighting to Heal – The Story of Dr. Pepe" (his personal memoir), and "The Four Grandmasters."
Michael Carr, MD '85
Named Chief of Pediatric Urology at Children's Hospital of The King's Daughters.
Greg Kiray, MD '86
IU Health appoints Greg Kiray, MD, to Senior Vice President of Population and Community Health and Chief Medical Officer of System Clinical Services.
Richard Wyderski, MD '86
Internal Medicine Physician Richard Wyderski, MD, joins Cleveland Clinic Indian River Hospital.
Vidor Friedman, MD, FACEP '86
Elected to the American College of Emergency Physicians (ACEP) Board of Directors.
Colleen Koch, MD, '87
Named dean of the University of Florida College of Medicine, becoming the first woman to hold the appointment in the school's 64-year history. Read More
Greg Sazima, MD '87
Wrote a book on mindfulness and meditation, set to release January 19, 2021. The book is titled Practical Mindfulness: A Physician's No-Nonsense Guide to Meditation for Beginners.
Jeremy Klapper, MD '87
Practicing pathologist at UPMC Altoona and violinist with the Altoona Symphony performed in Artist Series with The Allegheny String Quartet.
Darwin Conwell, MD, '89
Appointed to the AzurRx Bio Pharma Scientific Advisory Board. AzurRx BioPharma, Inc., a company specializing in the development of non-systemic, recombinant therapies for gastrointestinal diseases, announced the formation of a Scientific Advisory Board (SAB). Read More
Steven Edelstein, MD '89
Named Chair of Loyola University Medical Center Department of Anesthesiology.
Lane Donnelly, MD '90
Received the 2020 University of Cincinnati College of Medicine Distinguished Alumni Award.
Breton Weintraub, MD, FACP '91  
Named Director of the Fargo Veteran Affairs Health Care System by The Department of Veterans Affairs.
Bonnie Weigert, MD '93 
Named President of the 2021 AANEM President (American Association of Neuromuscular and Electrodiagnostic Medicine). Dr. Weigert has been an active member of the AANEM since 1999.  READ MORE.
Dirk Hines, MD '93
Amid COVID-19, a doctor in need of a kidney; a co-worker steps in. Read the story of Dr. Hines' journey. 
Sharon Kanelos, MD '96
Physiatrist Dr. Sharon Kanelos joined Integra Rehabilitation Physicians.
John Thomas, MD '98
Named Chief of Staff at Monroe Carell Jr. Children's Hospital.
Gayle Dean, MD '99
First women of color chief of staff at Tucson Medical Center hopes to inspire others.  Read more.
Corey Ellis, MD '02
The former Wright State University baseball player returned to his alma mater as team physician for Wright State Athletics and to practice with Wright State Physicians as a faculty member in the family medicine and orthopedic surgery sports medicine department.
Eric Carlson, PhD '02 
Appointed Chief Medical and Chief Scientific Officer for Oyster Point Pharma.
READ MORE.
Reshma Rangwala, MD, PhD, '06
Industry veteran and oncologist Reshma Rangwala, M.D., Ph.D., is announced as Chief Medical Officer for Aravive, Inc. (Nasdaq: ARAV), a clinical-stage oncology company developing transformative therapeutics.
Blake Evans, MD, FACS, '08 
Board-certified urologist Blake Evans, M.D., FACS, joins BocaCare Physician Network, a part of Baptist Health South Florida. Dr. Evans has experience in robotic and laparoscopic surgery including management of prostate cancer, bladder cancer and kidney cancer. He also has extensive experience in the management of stone disease, benign prostatic hyperplasia, erectile dysfunction, hypogonadism, and other general urologic issues.
Catherine (Creedon) Schuster, MD '09
Named among the 2009 class of "Forty Under 40" by the Louisville Business First newspaper.
Laurie Carrier, MD – '09 Residency Graduate
College of Medicine Family Medicine and Psychiatry residency graduate Dr. Laurie Carrier has been named one of the "Top 25 Innovators for 2020" by Modern Healthcare. Dr. Carrier is now a chief medical officer at Heartland Health Centers, Chicago. 
Megan Stevenson, MD '09 
General Surgeon Megan Stevenson joins newly opened 
Memorial Hospital and Health Care Center, Memorial Surgical Associates, Jasper, IN.
Meghan Crute, MD '10
Received the "25 Under 35" award from her high school, Saint Joseph Academy.
Heather Christensen, Ph.D. '11  
AAMC quotes Dr. Christensen in the article "How COVID-19 threatens the careers of women in medicine." READ MORE.
Eileen Steinle Alexander, PhD '14
Awarded this year's prestigious Xavier University Research Mentor of the Year Award.
Isaac Harley, MD, PhD '14
Named a Distinguished Fellow of the American College of Rheumatology.
READ MORE.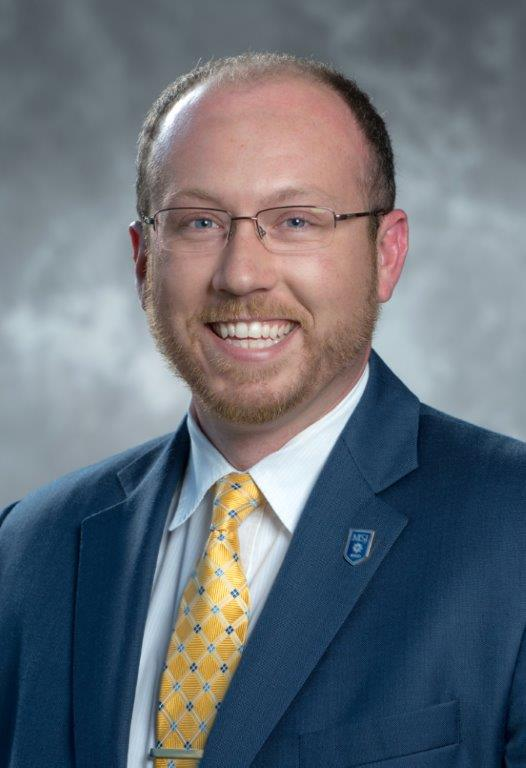 Mark Osborne
Program Director of Alumni & Donor Experience, College of Arts and Sciences