Impact through Innovation Panel with EnableUC
Tuesday, April 13
9 - 10 a.m.
Virtual
Our students are constantly driving to what's NEXT, and those leading EnableUC are no exception. Join us for a panel discussion with some of the student leaders of EnableUC and learn more about how they are changing the lives of members of our community by creating and providing 3D printed medical devices to those in need.

This event is free, and open to all UC alumni and friends. Please register by Sunday, April 11 to ensure you receive credentials to join the event. Make sure we're on your safe sender list so the e-mail hits your inbox!
Panelists:
Nathan Dornoff, Bus '21
Sumedha Kappagantula, CEAS '23
Jackson Romelli, CEAS '22
Zachary Thomas CEAS '22
Isabelle VonEschen, Bus '21 
Established by University of Cincinnati biomedical engineering students in 2015, EnableUC is a student-run volunteer organization that makes 3D printed medical devices ranging from pediatric prosthetics to assistive devices for traumatic brain injury. The group provides functional and cost-effective devices that enable patients to overcome disabilities — all for free. EnableUC seeks to utilize 3D printing to bridge the gap between engineering and medicine. By providing resources and promoting educational outreach, they enable students to design, build and implement solutions that directly benefit patients with disabilities. The group has grown since its inception, and now includes not just engineering students, but students from Lindner College of Business, College of Arts & Sciences, College of Medicine and the College of Design, Architecture, Art and Planning. Together they have created and provided more than 45 devices to the community.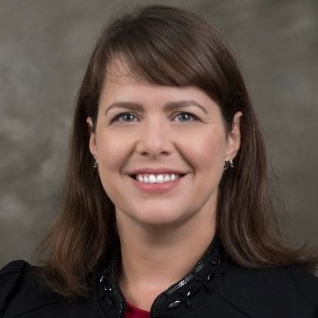 Ann Terry
Senior Director of Alumni & Donor Experience, College Relations, College of Engineering and Applied Science