Chats with 'Cats: Tom Talavage, Biomedical Engineering Dept. Head
Wednesday, February 17
Noon - 1 p.m.
Virtual
This event has been cancelled. Please stay tuned for a video message from Dr. Talavage that will be made available for viewing on demand.
Join us for a conversation with new Biomedical Engineering Department Head, Tom Talavage. Dr. Talavage will be sharing his strategy for the department and both short and long term plans for the future. Attendees will have the opportunity to share their insights and experiences and participate in a conversation on biomedical engineering at CEAS.

Talavage joined UC on Aug. 15, 2020 from Purdue University where he was one of the original faculty members in the university's biomedical engineering program launched in 1999. He joined Purdue in 1998 in electrical and computer engineering and remained as a professor under both departments throughout his tenure. Throughout his 22-year career, Talavage has made significant contributions to the neurosciences through development of novel image acquisition techniques and their application. His research integrates medical imaging, image processing and the neurosciences. He was a founding director for an MRI facility at Purdue, leading the development of collaborative neuroimaging research across many disciplines. Talavage is well-known for his work on a long-term study of mild traumatic brain injury in youth athletes engaged in collision-based sports. This work – the first to show that hits to the head not resulting in concussions can still cause damage – has garnered national media attention in such outlets as Sports Illustrated, Time, The Economist, and appearances on Frontline, NOVA, and Real Sports with Bryant Gumbel. Talavage also has a research interest in the areas of auditory and speech processing.

In addition to his success in research, Talavage has earned accolades as an educator, receiving six local awards and one national teaching award. He also previously served on the NCAA's Concussion Task Force and with the NCAA-DOD CARE Consortium's Scientific Advisory Board, dedicated to studying concussion.

Talavage holds a Ph.D in speech and hearing sciences from MIT. He earned his master's and bachelor's degrees in electrical engineering from Purdue.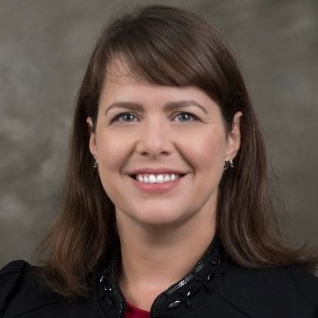 Ann Terry
Senior Director of Alumni & Donor Experience, College Relations, College of Engineering and Applied Science