Social Work Hot Topic: Coming to New Understandings of Grief During Times of Upheaval
Tuesday, March 16
12 - 1 p.m.
Webex 
Online registration is now closed. Please email Bri Coggins at Briana.Coggins@uc.edu if you are interested in attending and she will share the Webex event link.
In celebration of Social Work Month in March, the UC School of Social Work Alumni Board presents a Hot Topic session that addresses the new challenges in identifying, understanding, and addressing grief during these times of great change. This complimentary virtual training session will offer 1 clock hour of CE for Ohio Social Workers and 1 LPC and LPCC CE for Counselors. 

Presented by:
Diane M. Wright, LISW-S
Vice President of Quality Management and Compliance, Greater Cincinnati Behavioral Health
Participants will be able to describe diagnostic criteria of both uncomplicated grief, and complicated grief
Participants will examine the challenges of the individual nature of grief
Participants will be able to list specific challenges related to grief during the pandemic, and during sweeping changes in school and service delivery processes.
Participants will be able to list at least three strategies for addressing grief in these new contexts.
RSVP by Friday, March 12 to ensure you receive the secure WebEx link to be sent out the day prior to the event.

Giving Back
At UC, as students, faculty and staff all continue to adapt and navigate through this time of uncertainty, one thing is clear to us - our college and students need our support now more than ever. Please consider making a gift of $10 or more as you complete your registration to support student need in the School of Social Work.
Registration Details
Webex Event details will be sent via email to all registrants a few days prior to the event. If you use a Gmail account, please check your Spam folder if you do not receive event information leading up to the event.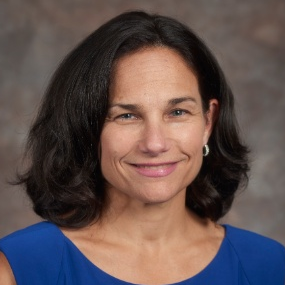 Briana Coggins, A&S '10, '20
Director of Alumni & Donor Experience, College of Medicine