CAHS: Work Life Balance in Times of Stress
Thursday, October 21
7 - 8 p.m.
Webex Virtual Event
Stressed Out? Burned Out? You are not alone! The percentage of healthcare workers, in every sector, reporting increased stress, burnout, physical and mental issues has skyrocketed in the last 18 months. Let Dr. Robin Arthur teach you quick, easy techniques to help you feel refreshed and calm throughout your day. This will help achieve work life balance and protect your health.  
Presenter
Dr. Robin Arthur is a Bearcat, receiving her BA in Psychology from the University of Cincinnati, her master's degree in Industrial/Organizational Psychology and her Doctorate in Clinical Psychology from Xavier University. Her Post-Doctoral Studies were in Neuropsychology at the University of Cincinnati. Dr. Arthur was on the team that built the Lindner Center of Hope mental health hospital in Mason, Ohio and served as their Chief of Psychology for 9 years. She was on faculty at the University of Cincinnati College of Medicine for 12 years. Currently, Dr. Arthur is the CEO and Managing Director of Transform Consulting, LLC. She will begin publishing her online webinars and podcasts in January 2022. Find her at Wellnesspl.com or Transformconsulting.us and join her email list.  
Giving Back
At UC, as students, faculty and staff all continue to adapt and navigate through this time of uncertainty, one thing is clear to us - our college and students need our support now more than ever. Please consider making an additional gift as you complete your registration to support distance learning scholarships for the Department of Clinical and Health Information Sciences! 
Registration Details
Webex Event details will be sent via email to all registrants a few days prior to the event. If you use a Gmail account, please check your Spam folder if you do not receive event information.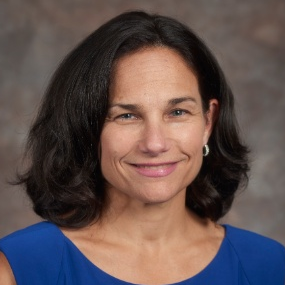 Briana Coggins, A&S '10, '20
Director of Alumni & Donor Experience, College of Medicine