CAHS: Addressing Inequity as Allied Health Professionals
Thursday, April 1
5:30 – 7 p.m.
Virtual Event
Online registration is now closed. Please email Bri Coggins at Briana.Coggins@uc.edu for the Webex link.
You are invited to engage with College of Allied Health Sciences alumnae to discuss how allied health professionals encounter inequities across disciplines. Hear perspectives on how inequities manifest in communities, strategies for overcoming challenges, and stigmas for under-represented populations utilizing allied health services.
The session will start with a panel discussion, then go into breakout rooms hosted by each individual panelist to engage in a dialogue and Q&A. Please indicate if you have a preference for a breakout room in the registration form.
Panelists
Angela King, LISW-S, '12, Director of Social Services, Freestore Foodbank
MaryAnn Meehan, M.Ed., RD, LD, '91, WIC Program Coordinator, Cincinnati Health Department
Lauren Mckinney, M.A., CCC-SLP, '16, Speech Language Pathologist, Riley Hospital for Children

Moderator
Amy Hobek, PhD, CCC-SLP, Assistant Professor, Department of Communication Sciences and Disorders, UC College of Allied Health Sciences

Giving Back
At UC, as students, faculty and staff all continue to adapt and navigate through this time of uncertainty, one thing is clear to us - our college and students need our support now more than ever. Please consider making an additional gift as you complete your registration to support the UC Allied Health Sciences Scholarship to support student need.

Registration Details
Webex Event details will be sent via email to all registrants a few days prior to the event. If you use a Gmail account, please check your Spam folder if you do not receive event information leading up to the event.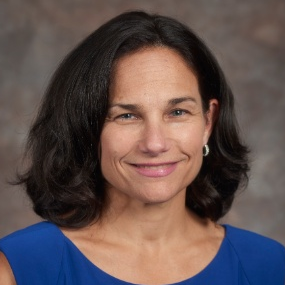 Briana Coggins, A&S '10, '20
Director of Alumni & Donor Experience, College of Medicine