Impression Management: Strategic Use of Dress
Wednesday, April 14
4 - 5:30 p.m.
Virtual
Registration for this event is now closed. If you have any questions, please contact Justin Gibson.
Clothing communicates. Do we like what it's saying? Consider our day's goals and intentions. Do we wish to be viewed as powerful and authoritative? Or do we seek instead to be viewed as approachable and friendly? Learn how clothing design elements can impact how people view us. From shirt collars to tie patterns, all clothing sends a message. Leave our session with an awareness and appreciation for the utility and power of our wardrobe.


This workshop will be facilitated by LisaMarie Luccioni. A Phi Beta Kappa graduate of the University of Cincinnati, LisaMarie is a professor of communication of twenty years in its College of Arts & Sciences. She maintains the unique distinction of possessing a dual teaching assignment: instructing an expansive range of classes to its Department of Communication while simultaneously teaching business etiquette and professional image in its College of Business. She is the recipient of myriad prestigious teaching awards and has been honored with quadruple citations as both a UC Professor and Woman of the Year. Co-author of "Advanced Public Speaking: Persuasive Strategies", LisaMarie clearly understands the contributing factors that create powerful verbal and nonverbal messages. She is a blogger on staff for Psychology Today, where she offers commentary on the significance and application of image in social, political, and cultural contexts. She was selected by Cincy Magazine as a 2010 Athena Award Finalist for her innovative work in self-presentation and personal/professional branding.

LisaMarie is a graduate of the Protocol School of Washington, widely considered the premiere provider of global etiquette instruction. She has been featured on radio (NPR), in newspaper and in magazine publications, as well as being a live guest on CNN's "Anderson Cooper 360". LisaMarie is a certified image consultant through the Association of Image Consultants International, and has the rare distinction of achieving CIP (certified image professional) status. Fewer than 100 CIP's exist in the United States, making this credential especially noteworthy in this specialized field. As a corporate presenter, her client list includes Procter & Gamble, General Electric Aircraft Engines, Ohio National Financial Services, Luxxotica, Messer Construction, Cricket Communications, Cole + Russell Architects, Ohio Southern Living, and Western & Southern Financial Group.' She is officially certified in image issues by both AWIS Beauty and the Conselle Institute of Image Management, where she studied under the tutelage of one of only eight image masters in the world. A three-month political internship in Washington D.C. expanded her expertise in the field of image and etiquette, reinforcing the powerful truth that what you're communicating impacts where you're going.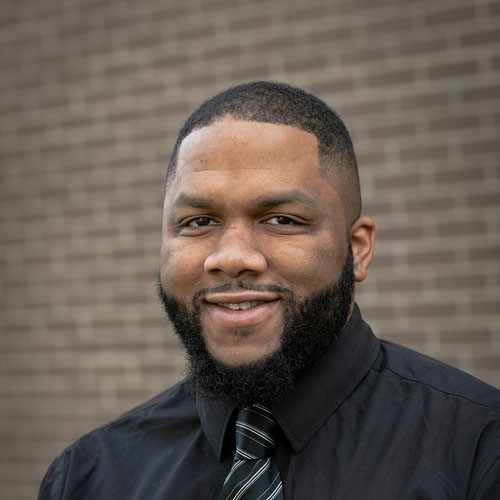 Vacant Position
Program Director of Alumni & Donor Experience, Diversity Outreach and Engagement