Strength In Unity, or "Juncta Juvant," is more than just a motto; it's a way of life.
It describes how and why Bearcats can pull together, innovate and succeed in the face of challenges. Strength in Unity is our "secret sauce" because we have more fun, create more change, and make more of an impact when we do it together.
While the events of this year are anything but typical, we still wanted to create an opportunity to connect with our Bearcat family and celebrate the spirit of Homecoming.
Throughout the month of October, we invite you to participate in a number of social media challenges – opportunities to show off your pride in the Bearcat community and be entered to win "Strength In Unity" shirts for your whole crew! 

We'll highlight the winners at the end of the month and the photo with the most engagement will win a grand prize! 

The grand prize includes:
Two scholarship-level tickets to Homecoming 2021
Skyline prize pack
Signed football by Coach Fickell
Bearcats swag items
Show your #UCStrengthInUnity for a chance to win a 2020 Homecoming shirt — and a grand prize!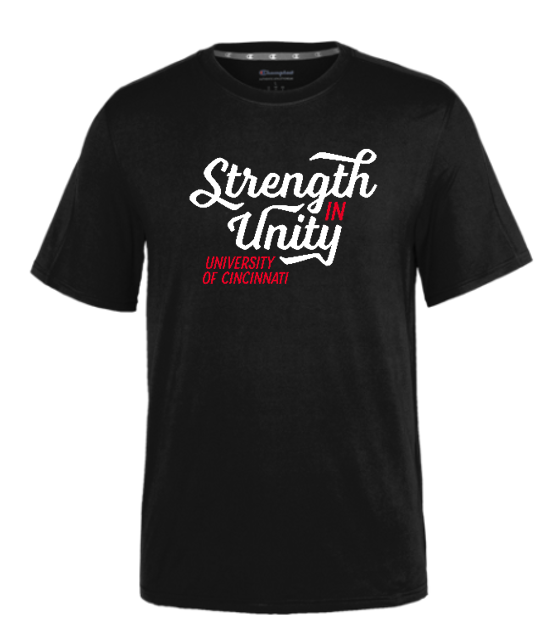 Here's what you do:

1. Share a UC memory using the hashtag #UCStrengthInUnity each Tuesday in October.
2. Tag @uofcincyalumni.
3. One lucky Bearcat will win shirts for his/her crew AND be entered to win a grand prize!
Further action is required to make this script accessible
The below criteria must be satisfied:
Affirm Accessibility must be checked

AND

You have an iFrame in the script without a title, use the 'iFrame Title' input to add one.
The script will not display on the live site until the issue above is resolved.
Thank You to Our Sponsors