Welcome, UCCOM Class of 1990! We hope you enjoy exploring this specially-created website to celebrate you, our loyal MedCats.  Reminisce and remember your time at the College, and years beyond, while catching up and connecting with your classmates. 
Enjoy your trip down Memory Lane!  
Dive in for a Class of 1990 experience! Check out photos while visiting your private Facebook page to connect. Read about what your classmates have been doing and see what was popular in 1990 and more.
Updates from Your Classmates
Are you curious about what the Class of 1990 has been up to since graduation? Check out the class notes section below to get caught up!
Eric S. Aberbach, MD
Eric Aberbach's specialty is in Anesthesiology and Pain Management.
Heidi L. Budke, MD
Heidi Budke's specialty is in Pathology. She is currently Senior partner at Blanchard Valley Pathology and Laboratory Medical Director/Pathologist, and Blanchard Valley Hospital Medical Director/Medical Associates. According to Dr. Budke, she loves her job at Blanchard Valley Hospital in Findlay, where she has been a pathologist since finishing my residency and fellowship at IUPUI Indianapolis in 1996. Fatefully, they live where her father's family has lived since 1848. Their children are now the sixth generation in a row to have resided in Hancock County, OH. Daniel recently stopped performing as a ballet partner but is still on the board of directors for one professional dance company. He also restores and manages rental properties. Olga is an aeronautic engineering major in her junior year at the United States Airforce Academy in Colorado Springs, CO. She obtained her private pilot license in high school and is currently a certified instructor pilot in the Academy Soaring Program. Dane obtained his Eagle Scout rank in the middle of his High School senior year. He is now a freshman Pre-med biology major at Trine University in Agnola, IN. He is a member of the Trine marching and concert bands and was recently pinned inot the Delta Chi Fraternity as an associate.
Mary V. Corrigan, MD
Mary Corrigan's specialty is in Family Practice and Geriatrics. She is the Geriatric Fellowship Director.
Marissa A. Camrud, MD
Marissa Camrud's specialty is in Diagnostic Radiology. According to Dr. Camrud, her daughter Natalie graduated with honors from Scripps College in Clairemont, CA and works in Atlanta, GA. Her daughter Anneliese attended professional make up school in Los Angeles and is now pursuing a degree in Psychology at Agnes Scott College in Decatur, GA.
Howard S. Gordon, MD
Howard Gordon's specialty is in Internal Medicine. He is staff physician, Professor of Medicine, Chair of IRB, Principal Investigator. According to Dr. Gordon, they are pleased to have reached many milestones a recent one being that they are now empty nesters.
Michele A. Grad, MD
Michele Grad's specialty is in Emergency Medicine. She is Palomar Health attending ER, UCI associate professor Catalina Medical Center, Scipps Medical Group UUC attending, and Cat Cay Yacht Club Bahamas volunteer. According to Dr. Grad, she is trying to slow down and enjoy her kids while they are still home. She plans on retiring from her main ER job after 27 years and work 3/4 time in an UC that is like a stand-alone ER. Continue to travel as much as possible.
Robert J. Karman, MD
Robert Karman's specialty is in Pulmonary, Sleep, and ICU. He is currently Chief of Sleep Division of Expert Sleep Medicine, Affiliate of Family Asthma and Allergy. According to Dr. Karman, he is currently working in Developing Sleep Medicine services in a 7-state region. Recent sleep project development. Busy clinical practice locally. Dr. Karman has received the following awards/honors/distinctions: Top Doc's.
Sabrina D. Leach, MD
Sabrina Leach's specialty is in Emergency Medicine.
James L. Leach, MD
James Leach's specialty is in Neuro Radiology.
Adam E. Levy, MD
Adam Levy's specialty is in Solid Organ Transplant. He is currently retired from the University of Washington School of Medicine.
Pamela Lutz, MD
Pamela Lutz's specialty is in OB/GYN. She is affiliated with Overlake Hospital, Insytu Simulation Specialist Consultant, and University of Washington Clinical Assistant Professor. According to Dr. Lutz, Spencer will be graduating from Colorado College May 2020. Fletcher is a freshman at Wesleyan University.
John E. Merryman, MD
John Merryman's specialty is in General Surgery. He is currently Chief of Staff/Medical Staff President at Ephraim McDowell Fort Logan Hospital.
Joseph Morman, MD
Joseph Morman's specialty is in Family Practice. He is currently Springfield Regional Medical Center Co-Chief Clinical Officer and still seeing patients. According to Dr. Morman, he has 4 kids- 1 married, 1 engaged, 1 dating, and 1 in medical school.
Douglas A. Rahner, MD
Douglas Rahner's specialty is in Family Medicine. He is currently Chief Medical Officer Family Health Network of Central NY, Chair of the Dept. of Family Medicine Guthrie Cortland Medical Center, and Clinical Assistant Professor SUNY UPState Medical University. According to Dr. Rahner, in the past year he was diagnosed with Lung Cancer due to ALK gene mutation. No evidence of disease now. He is grateful to be alive. Dr. Rahner has received the following awards/honors/distinctions: New York State Rural Health Practitioner of the Year (2015), and Guthrie Cortland Medical Center Physician of the Year (2017)
Steven Reichert, MD
Steve Reichert's specialty is in Palliative Care. He is currently Director of Palliative Care St. Barnabas Hospital Bronx, NY.
Joan M. Rindler, MD
Joan Rindler's specialty is in Dermatology. She is currently working in a Private Practice.
Kristine K. Rittichier, MD
Kristine Rittichier's specialty is in Pediatric Emergency. She is currently at The Children's Hospital of San Antonio, and Associate Professor Baylor College of Medicine Section Head Pediatric Emergency Medicine. Dr. Rittichier has received the following awards/honors/distinctions: Baylor College of Medicine Woman of Excellence Honoree (2018)- Exemplifies the BCM values of excellence, respect, integrity, innovation and teamwork.
Ann O. Scheimann, MD
Ann Scheimann's specialty is in Pediatric GI. She is Associate Professor Pediatrics GI Johns Hopkins School of Medicine, and Associate Professor Pediatrics GI Baylor College of Medicine.
Raymond M. Seballos, MD
Raymond Seballos' specialty is in Plastic Surgery. He is affiliated with Southwest General Healthcare Center, and Marymount Hospital.
Susan S. Stegman, MD
Susan Stegman's Internal Medicine and Insurance Medicine. She is currently VP Medical Director for Risk Selection Strategy Dept Northwestern Mutual Life Insurance. According to Dr. Stegman, she has settled in as an insurance medicine medical director, having left clinical medicine in 2015. Husband Scott earned a BSN in 2014 and works at Mercy Health. Son Luke is a software developer at GE in Cincinnati. Daughter Audrey is a senior at the University of Utah who plans to attend medical school in fall of 2021. Hodgins Lymphoma survivor since April 2017. Daughter Natalie is a freshman at Loyola University in Chicago majoring in dance and bioinformatics. Will be in Cincinnati Children's SURF program this summer. Dr. Stegman has received the following awards/honors/distinctions: Finalist/Winner Innovation Contest at Equitable Life Ins. Co. (2019), and Boarded in Insurance Medicine (2017).
Brian D. Weaver, MD
Brian Weaver's specialty is in Radiology. He is currently affiliated with Jewish Hospital, Christ Hospital, and Ft. Hamilton. According to Dr. Weaver, Nick is a PhD candidate at UC Children's in immunology. Chelsea is graduating from OSU Law School in spring of 2020. 
Interesting Things in 1990
Federal Reserve 10.00% 
Average Cost of new house $123,000.00 
Average Income per year $28,960.00 
Average Monthly Rent $465.00 
Cost of a gallon of Gas $1.34
The Saturn range of cars are launched by GM
The US Enters a Major Recession
President George Bush and Soviet leader Mikhail Gorbachev sign a historic agreement to end production of chemical weapons
The Space Shuttle Discovery places the Hubble Space Telescope in orbit revolutionizing astronomy.
The Milli Vanilli duo's producer reveals that the Grammy winning pop duo were lip synching in the songs on the album which gained them the award 
Tears For Fears 
Kylie Minogue 
Janet Jackson with " Black Cat " 
Jon Bon Jovi with " Blaze of Glory " 
Erasure 
Maxi Priest 
Rod Stewart 
Depeche Mode 
The Blues Brothers 
Garth Brooks 
Red Hot Chili Peppers 
Billy Joel 
Phil Collins 
Vanilla Ice with " Ice Ice Baby " 
Whitney Houston 
Aerosmith 
Cher 
Dannii Minogue 
Mariah Carey 
The B-52's 
Americas Favorite animated family "The Simpsons " is aired on Fox for the first time
The Sci/Fi Channel on Cable TV starts transmitting 
Twin Peaks premieres on ABC 
Home Alone 
Ghost 
Dances with Wolves
Pretty Woman 
Teenage Mutant Ninja Turtles 
The Hunt for Red October 
Total Recall 
Die Hard 2 
Dick Tracy 
Edward Scissorhands,
The Godfather Part III 
Margarita Cata, MD
James Pallas, MD
Elizabeth M. Sabga, MD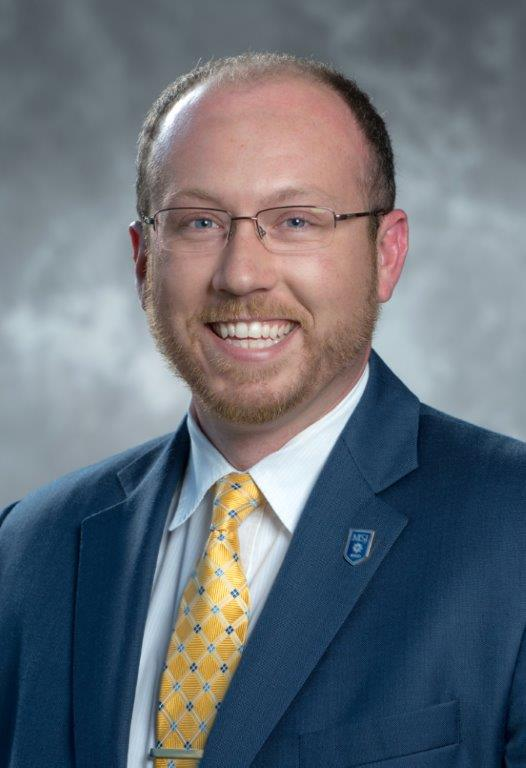 Mark Osborne
Program Director of Alumni & Donor Experience, College of Arts and Sciences