Welcome, UCCOM Class of 1985! We hope you enjoy exploring this specially-created website to celebrate you, our loyal MedCats.  Reminisce and remember your time at the College, and years beyond, while catching up and connecting with your classmates. 
Enjoy your trip down Memory Lane!  
Dive in for a Class of 1985 experience! Check out photos while visiting your private Facebook page to connect. Read about what your classmates have been doing and see what was popular in 1985 and more.
Updates from Your Classmates
Are you curious about what the Class of 1985 has been up to since graduation? Check out the class notes section below to get caught up!
Jonathan A. Bernstein, MD
Jonathan Bernstein's specialty is in Allergy Immunology. He is currently a University of Cincinnati College of Medicine Professor of Medicine Director of Clinical Research. According to Dr. Bernstein, three children living in Chicago- Oldest daughter Ali married to Danny great son-in-law; One child living in Brooklyn NY - Second daughter married to Ronnie- another great son-in-law. Youngest daughter Caren getting married to Robb in May. Son Josh in second year of residency at RUSH in Chicago. He has two wonderful grandchildren all kids are off the payroll! He and Lisa are married for 36 years and going strong. Dr. Bernstein has received the following awards/honors/distinctions: Outstanding Clinician Award- WAO (2019), Distinguished Clinician Award- AAA1 (2019), John E. Salvaggio Memorial Lectureship- AAAI, (2/15) Milton Gold Memorial Lectureship, Asthma, Allergy and Immunology Society of Ontario, (4/15) Cincinnati Magazine "Top Doctor" award by peers and patients (2000-2020), Cincy Magazine Top Doctor Top Reviewer award for Annals of Allergy Asthma and Immunology (2018 & 2019), and Top reviewer award for JACI: In practice 2018 and 2019 Vice Chairman AAAI Foundation Board of Directors World Allergy Organization President INTERASMA Chairman of AFI.
Robert R. Burger, MD
Robert Burger's specialty is in Orthopaedic Surgery and Sports Medicine. He is currently Section Head- Orthopaedic Surgery at Good Samaritan Hospital Cincinnati. According to Dr. Burger, he has been greatly blessed both by his family and for the privilege of working as a physician in the community he grew up in for many years!
Mary A. Curtiss, MD
Mary Curtiss' specialty is in Family and Addiction Medicine. She is currently retired. According to Dr. Curtiss, it's been a great career. From delivering babies as a young faculty member to full-service inner-city Family Medicine to running the chemical dependency floor at the VA, to minority recovery program. Also, human rights activist. Best accomplishment- got a torture victim out of Egypt and safely settled in Canada. Son also doing justice work.
Loraine Zakem, MD
Loraine Zakem's specialty is in Medical Marijuana. After 23 years as ED attending in multiple settings rural and inner city, followed by several years in urgent care, she currently exclusively evaluates and educates patients for medical marijuana and she is very happy. According to Dr. Glaser-Zakem, she has volunteered and lived in rural Nicaragua annually for the past 10 years where she helped establish a medical clinic in San Diego, Nica and delivered grand rounds on Pulmonary Embolism (in Spanish) at Hospital Metropolitano Vivian Pellas in Nicaragua. She has a child named after her in Masachapa, Nica. Her children all 4 turned out to be wonderful decent human beings. She's made it to almost 40 years of marriage (Stu Zakem). Those are HER accomplishments! Also completed 3 marathons, and recently learned to surf.
Jose L. Hinojosa, MD
According to Dr. Hinojosa, he authored his 13th, 14th, and 15th books, "Physicians' Guide to Avoiding Lawsuits", "Fighting to Heal- The Story of Dr. Pepe" (my personal memoir), and "The Four Grandmasters". They're available on Amazon and his website at: www.BooksByDrHinojosa.com.
Nancy E. Huth, MD
Nancy Huth's specialty is in Occupational Medicine and Internal Medicine. She is currently at the Naval Medical Center in San Diego. According to Dr. Huth, she is working in occupational medicine at The Shipyard generally loving the specialty.
Vikas Kashyap, MD
Vikas Kashyap's specialty is Internal Medicine. He is currently a University of Cincinnati Associate Clinical Professor. According to Dr. Kashyap, he has one child in medical school, and one child in residency.
Marguerite M. Katchen, MD
Marguerite Katchen's specialty is Psychiatry. She is currently retired. According to Dr. Katchen, she is the President of the Cincinnati Book Arts Society https://cincinnatibookarts.org and involved in many book binding activities.
David A. Lustig, MD
David Lustig's specialty is in Internal Medicine. He is currently Volunteer Faculty University of Cincinnati College of Medicine.
Michelle M. Maynard, MD
Michelle Maynard's specialty is in Internal Medicine. She is currently working in Primary Care Internal Medicine with Mercy Medical Group. According to Dr. Maynard, they are enjoying living in Northern California after living in San Diego for 15 yrs. Her husband was with UCSD and is now with UC Davis as a Chief Quality Officer.
Sharon S. Nicholas, MD
Sharon Nicholas' specialty is in General Internal Medicine.
Brett Offenberger, MD
Brett Offenberger's specialty is in Psychiatry. He is currently working in a Private Practice. According to Dr. Offenberger, he and Douglas got married at Knox Church November 2015. They continue to be very blessed by their connections with the Musical Theatre Program at CCM.
Christopher J. Ryder, MD
Christopher Ryder's specialty is in ENT. According to Dr. Ryder, his 3 sons completed college so only paying for tuition for one!
Richard L. Scher, MD
Richard Scher's specialty is in Otolaryngology Head and Neck Surgery. He is currently retired and Professor Emeritus Duke University. According to Dr. Scher, he is happily retired from active practice 4 years ago, and pursued role in strategy and R&D with med-tech industry. Also, started medical consulting business, MedINQ, LLC.
Denver T. Stanfield, MD
Denver Stanfield's specialty is in Orthopaedic Surgery. He is currently affiliated with Wellington Orthopaedic and Sports Medicine Past president, and University of Cincinnati/Wellington Orthopaedic Sports Medicine Fellowship Former Director. According to Dr. Stanfield, his practice is now focused on complex shoulder and knee arthroscopic surgery, complex second opinions and consults. Consultant for the NFL and NFL players association. Dr. Stanfield has received the following awards/honors/distinctions: American Orthopaedic Society of Sports Medicine Clinical Scientific Paper of the year- Author. 
Interesting Things in 1985
A new house cost $68,714.00 
The average income per year was $19,170.00 
A gallon of gas was $1.19 
The average cost of new car was $7,210.00 
Milk 85 cents 1/2 gallon 
The iconic Route 66 is removed from the highway system in the United States. 
In what many consider one of the worst marketing moves, Coca-Cola introduced "New Coke" and were forced to return to the old formula only months later due to backlash. 
The first version of Microsoft Windows is released. 
Legendary basketball player Michael Jordan is named as the NBA's "Rookie of the Year." 
The wreck of the Titanic was discovered. 
Floppy shirts, Backcombed hair, Padded shoulders, big hairdoes and white stilettoes were in style.
John Lennon is shot outside his New York apartment 
MTV (Music Television) is launched 
Michael Jackson releases his second adult solo album, Thriller. 
Other popular artists:

Pink Floyd
Michael Jackson
AC/DC
Steely Dan
Led Zeppelin
Billy Joel
Queen
John Lennon
Ozzy Osbourne
Bob Dylan
Fleetwood Mac
The Rolling Stones
Stevie Wonder
Yes
KISS
The Simpsons 
Somewhere in Time
The Empire Strikes Back
The Shining
Friday the 13th
Cruising
Eugene Aron, MD
David Flowers, MD
Stephen Reinhart, MD
Peachie E. Scarano, MD
Donna Simpson-Rand, MD
Mark J. Wladecki, MD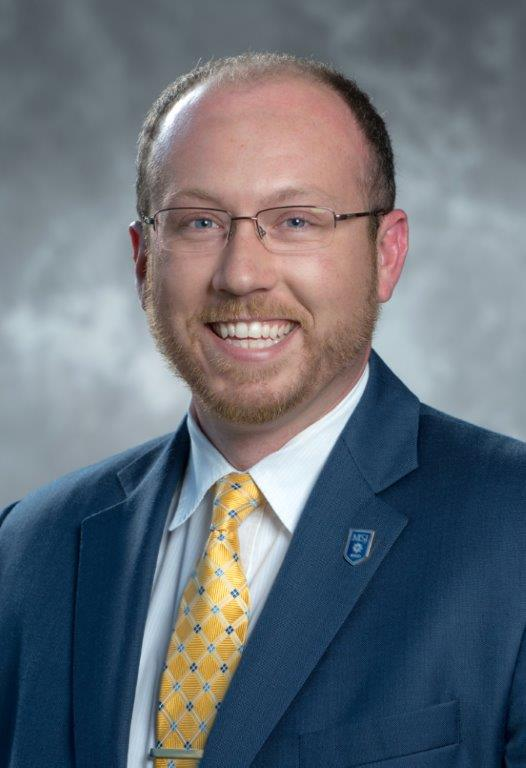 Mark Osborne
Program Director of Alumni & Donor Experience, College of Arts and Sciences