Welcome, UCCOM Class of 1965! We hope you enjoy exploring this specially-created website to celebrate you, our loyal MedCats.  Reminisce and remember your time at the College, and years beyond, while catching up and connecting with your classmates. 
Enjoy your trip down Memory Lane!  
Dive-in for a Class of 1965 experience! Check out photos while visiting your private Facebook page to connect. Read about what your classmates have been doing and see what was popular in 1965 and more.
Updates from Your Classmates
Are you curious about what the Class of 1965 has been up to since graduation? Check out the class notes section below to get caught up!
Frederic C. Bishko, MD
Frederic Bishko's specialty is in Rheumatology. He is currently retired. According to Dr. Bishko, he is still enjoying his days.
Marshall A. Brown, MD
Marshall Brown's specialty is in Otolaryngology. He currently works at a Private Practice.
Gary G. Carothers, MD
Gary Carothers' specialty is in Ophthalmology. He is currently working at Ohio Bethesda Hospital. According to Dr. Carothers, he is working part time and has done so for the past 4 years. He plans to continue part time work.
Edward A. Cherlin, MD
Edward Cherlin's specialty is in Psychiatry. According to Dr. Cherlin, he is busy with a variety of interests, including a book club, volunteering at world famous San Diego Zoo! Family events very rewarding. His grandson Noah has been active in musical theater including two years on Broadway participating in the production of "Matilda". He even gets along with his sons-in-law! He and his wife Sue helped in recent local elections supporting Sara Jacobs who came in on top of all candidates in 53rd congressional districts! He feels a distinct honor and privileged in watching his family grow and prosper in so many ways!
M. Douglas Cunningham, MD
Doug Cunningham's specialty is in Neonatology. He is currently Professor pediatrics and neonatology (part-time) University of Kentucky College of Medicine lecturer and quality improvement research. Dr. Cunningham has received the following awards/honors/distinctions: Distinguished Service and Lifetime Achievement Award Department of Psychiatry, College of Medicine University of Kentucky.
Robert J. Davis II, MD
Robert Davis's specialty is in Internal Medicine-Cardiovascular Disease. He is currently retired and on the Foundation Board at Cheyenne Regional Medical Center. According to Dr. Davis, they are fortunately both up and about and busy with many volunteer activities in Cheyenne without their family and able to still travel for the fun of it.
Clayton F. Drake, MD
Clayton Drake's specialty is in Family Practice. According to Dr. Drake, he is active with support of local theater, active with local sister cities association.
Thomas J. Forristal, MD
Thomas Forristal's specialty is in Pediatrics. He is currently retired. According to Dr. Forristal, they split their time between Florida and Ohio- love both places.
Ruth A. Hayes, MD
Ruth Hayes' specialty is in General Surgery. He is currently retired. According to Dr. Hayes, family lives west of Mississippi and travel a lot.
J. David Hughes, MD
J. David Hughes' specialty is in Internal Medicine Pulmonology.
Paul V. Kollman, MD
Paul Kollman's specialty is in Internal Medicine. He is currently retired senior staff Bethesda Hospital, and The Christ Hospital. According to Dr. Kollman, he is enjoying children and grandchildren. First great grandchild due 12/2019. Traveling, playing golf and bridge with his wife. Dr. Kollman has received the following awards/honors/distinctions: Moeller High School Sports Hall of Fame Team Physician 25 years.
Gordon K. Murphy, MD
Gordon Murphy's specialty is in Pathology and Forensic Pathology. He is currently retired medical staff Miami Valley Hospital in Dayton OH, Clinical Associate Professor (voluntary staff) Pathology at Wright State University School of Medicine. Dr. Murphy has received the following awards/honors/distinctions: Ohio State Medical Association 50-year award.
Jonathan D. Rosenthal, MD
Jonathan Rosenthal's specialty is in Psychiatry.
Michael D. Schaen, MD
Michael Schaen's specialty was in Radiology.
Kenneth A. Scheidt, MD
Kenneth Scheidt's specialty is in Nuclear Medicine. He is currently retired.
Robert G. Wallace, MD
Robert Wallace's specialty is in Radiology. He is currently retired after 35 years. According to Dr. Wallace, he is still shooting his age on the golf course, and Ceil passed in 2016. 
Interesting Things in 1965
Yearly Inflation Rate USA 1.59%
Year-End Close Dow Jones Industrial Average 969
Average Cost of new house $13,600.00
Average Income per year $6,450.00
Gas per Gallon was 31 cents
Average Cost of a new car $2,650.00
A loaf of bread cost 21 cents
The average rent per month was $118.00
During the Gemini 4 mission on June 3, 1965, Ed White became the first American to conduct a spacewalk. The spacewalk started at 3:45 p.m. EDT on the third orbit when White opened the hatch and used the hand-held maneuvering oxygen-jet gun to push himself out of the capsule. The EVA started over the Pacific Ocean near Hawaii and lasted 23 minutes, ending over the Gulf of Mexico.
Voting Rights Acts (1965) signed into law Aug. 6, 1965, by President Lyndon B. Johnson outlawing the discriminatory voting practices adopted in the south after the Civil war. Ex. Poll tax, literacy tests etc. 
The Beatles
The Rolling Stones
Freddie and the Dreamers
The Animals
The Kinks
The Searchers
The Seekers
Moody Blues
Donovan
Cilla Black
Dusty Springfield
Tom Jones 
Mary Poppins
The Sound of Music
Goldfinger
My Fair Lady
What's New Pussycat?
Cat Ballou 
Theodore W. Bernstein, MD
Michael H. Diamond, MD
Arno F. Freihofer
Dale E. French, MD
Michael A. Hinshaw, MD
Barry Horwitz, MD
Charles L. Johnson, MD
Thomas J. Kail, MD
William R. Kelley, MD
Ronald R. Krautkramer, MD
John E. Leach, MD
John P. Morgan, MD
Albert F. Muhleman, Jr., MD
Alan G. Nogen
Gary A. Novak, MD
Richard M. Portnoy
Marvin L. Powell
Michael D. Schaen, MD
James T. Smith, MD
Darryl J. Sutorius, MD
Alvin Torf, MD
James E. Tuzinski, MD
Robert M. Weetman, MD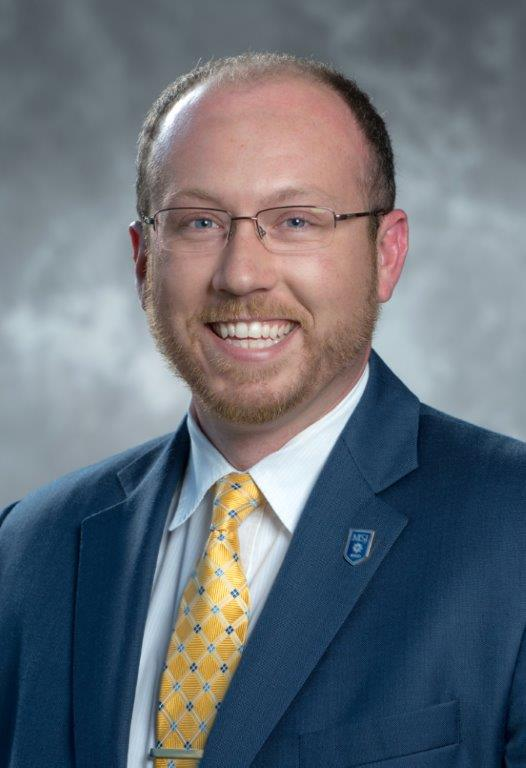 Mark Osborne
Program Director of Alumni & Donor Experience, College of Arts and Sciences