Welcome, UCCOM Class of 1960! We hope you enjoy exploring this specially-created website to celebrate you, our loyal MedCats.  Reminisce and remember your time at the College, and years beyond, while catching up and connecting with your classmates. 
Enjoy your trip down Memory Lane!  
Dive-in for a Class of 1960 experience! Check out photos while visiting your private Facebook page to connect. Read about what your classmates have been doing and see what was popular in 1960 and more.
Updates from Your Classmates
Are you curious about what the Class of 1960 has been up to since graduation? Check out the class notes section below to get caught up!
Hillard K. Cohen, MD
Hillard Cohen's specialty is in Internal Medicine. He is currently retired from his solo practice in Internal Medicine for 53 years.
John V. Custer, MD
John Custer's specialty is in Family Medicine.
Michael L. McCann, MD
Michael McCann's specialty is in Pediatric Immunology. He is currently retired from Kaiser Division of the Cleveland Clinic. According to Dr. McCann, after practicing general pediatrics and neonatology in Madison, WI he decided he had found the cure for Crohn's and Colitis so he took a fellowship in Florida at USF with Dr. Robert A. Good and he is presently writing a book about that experience. Dr. McCann has received the following awards/honors/distinctions: Businessman of the year Middleton Wisconsin 1980, and Founder of the Middleton High School Hockey team 1981.
Harold I. Nadel, MD
Harold Nadel's specialty is in Radiology. He is currently retired.
Ben T. Yamaguchi, Jr., MD
Ben Yamaguchi's specialty is in Pathology. 
Interesting Things in 1960
Average Cost of a new house $12,700.00
Average Cost of a new car $2,600.00
Cost of a gallon of Gas, 25 cents
A loaf of bread 20 cents 
23-inch Television $219.95
The US Enters Vietnam War, The IRA starts its fight against the British 
John F Kennedy wins presidential Election  
Chubby Checker and the twist starts a new dance craze 
Aluminum Cans used for the first time, 
Xerox introduces the first photocopier 
Lady Chatterley's Lover goes on sale in England 32 years after it was banned 
Coronation Street Soap premieres on ITV in the UK, 
The Flintstones premiers 
Rawhide 
The Etch A Sketch is introduced for $2.99 manufactured by Ohio Art Company
Elvis Presley 
Brenda Lee
Chubby Checker
Ray Charles
Lawrence Welk
Spartacus
Psycho
Exodus
Swiss Family Robinson
The Alamo
Virginia L. Beamer
Richard P. Behrendt, MD
Donald E. Boye, MD
David C. Boyle
David J. Brecount, MD
Jack A. Brucher, MD
Frank W. Cianciolo, MD
Ronald Drasnin, MD
Grant M. Duncan, MD
Colonel James M. Feltis, Jr.
Albert P. Fischer, Jr., MD
Edmund J. Gaffney, MD
Keith R. Gaspich, MD
James A. Goldey, MD
John S. Hagen III, MD
Edwin L. Helfman, MD
Max R. Hickman, MD
John A. Huesing, MD
Theodore L. Johnson, MD
Karl W. Kitzmiller, MD
Lawrence R. Koehler, MD
Raymond J. Lipicky, MD
Gordon K. MacLeod, Jr., MD
Garvin H. McClain, MD
Mario F. Moretti, MD
Dix R. Morgan, MD
Alfred R. Neruda
Lee S. Newman
Arthur H. Osborne, MD
Donald M. Patchin, MD
Myron T. Potter II, MD
Richard N. Puls, MD
James W. Ratcliff, MD
Mildred E. Robertson
Alan M. Schwalb, MD
Stanton G. Schwartz, MD
Joseph A. Sebastian, MD
Margery R. Sper, MD
John R. Sper, MD
Earl L. Spiegel, MD
Charles H. Steinmetz, MD
Juan C. Vollenweider, MD
Robert S. Wilkes, MD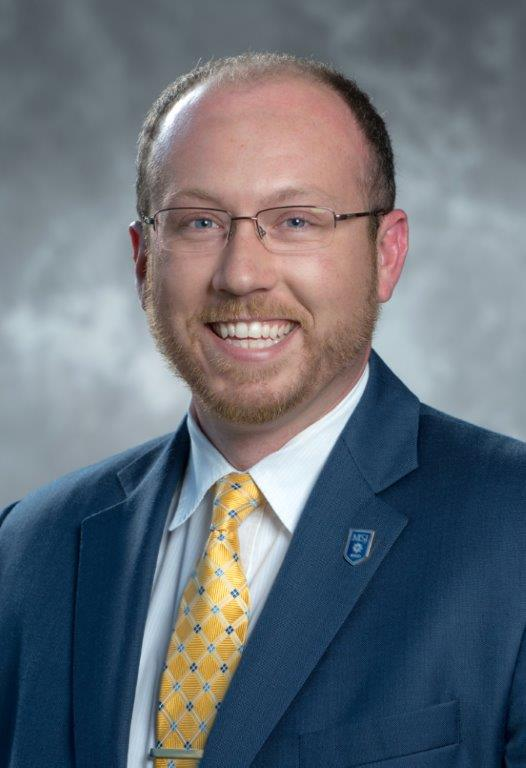 Mark Osborne
Program Director of Alumni & Donor Experience, College of Arts and Sciences