Welcome, UCCOM Class of 1955! We hope you enjoy exploring this specially-created website to celebrate you, our loyal MedCats.  Reminisce and remember your time at the College, and years beyond, while catching up and connecting with your classmates. 
Enjoy your trip down Memory Lane!  
Dive-in for a Class of 1955 experience! Check out photos while visiting your private Facebook page to connect. Read about what your classmates have been doing and see what was popular in 1955 and more.
Updates from Your Classmates
Are you curious about what the Class of 1955 has been up to since graduation? Check out the class notes section below to get caught up!
Robert G. Aug, MD
Robert Aug's specialty is in Psychiatry.  is currently working 2 days a week in the Department of Psychiatry at the University of Kentucky College of Medicine and Medical Center, teaching and seeing patients.
James L. Best, MD
James Best's specialty is Anesthesiology.
Roger H. Cook, MD
Roger Cook's specialty is in Radiology. He has been retired since 1994. According to Dr. Cook, he and Bev will be at sea in April 2020.  
Robert L. Hayner, MD
Robert Hayner's specialty is in Neurosurgery. He is currently retired.
Ralph Jensen, MD
Ralph Jensen's specialty is in Radiation Oncology.
Joseph W. Markey, MD
Joseph Markey's specialty is in Neurology. According to Dr. Markey, has been completely retired since 2018, still in Castle Pines, doing little.
Allen Silbergleit, MD
Allen Silbergleit's specialty is in Cardio-Thoracic Surgery. He is currently a Professor of Surgery at Wayne State University School of Medicine, Active Attending Medical Staff St. Joseph Mercy Oakland Hospital, and Wayne State University Affiliate. According to Dr. Silbergleit, they are all in Michigan with a lot of medical representation! There are 4 doctors Silbergleit and 1 medical student Silbergleit! He has a benign back problem that is a nuisance but he is still working!  Dr. Silbergleit has received the following awards/honors/distinctions: SEE ATTACHED PDF
Interesting Things in 1955
Average Cost of new house $10.950.00
Average Yearly Wages $4,130.00
Minimum Hourly Rate $1.00
Average Cost of a new car $1,900.00
Cost of a gallon of Gas 23 cents
Average House Price 2,064
Rosa Parks is arrested
The St. Lawrence Seaway opens, US military intervention in Iran
First Guinness Book of World Records Published
Rock and Roll music popularity increases featuring Elvis Presley, Bill Haley and the Comets, Chuck Berry and The Platters Jump To
First riot at an Elvis Presley concert takes place in Jacksonville, FL
Popular Singers:

Elvis Presley
Bill Haley and the Comets - " Rock Around The Clock"
Chuck Berry
Fats Domino
The Platters 

 
Oklahoma
The Quatermass Xperiment
Rebel without a Cause
To Catch A Thief
The Quatermass Xperiment
The seven year itch 
"The Mickey Mouse Club" debuts on ABC
"The $64,000 Question" the popular US television game show starts
James Dean's stars in the movie East of Eden
James Dean killed in car accident near Cholame, California
Peter P. Bosomworth, MD
William B. Bradley, MD
Lester R. Bryant, MD
John C. Bush, MD
Robert C. Clear, MD
Hershel L. Clemmons, MD
Fred G. Colwell, MD
Halford R. Conwell, MD
Donald E. Cook, MD
Norton Dock, MD
James F. Dooley, MD
William V. Dovenbarger, Jr., MD
Charles A. East, MD
Richard H. Evans, MD
D. Dudley Fetzer, MD
Robert L. Frazier, MD
Jack N. Freyhof
James H. Fulks, MD
Edwin E. Gallenstein, MD
Robert E. Gregory, MD
Donald S. Hall
Robert E. Hemmer, MD
Alexander E. Hlivko
Frank L. Hussey, Jr., MD
Laird G. Jackson, MD
Thomas A. Keith III, MD
Frank E. Kuller, MD
Wallace L. La Baw, MD
Robert C. Lanzer, MD
Alfred P. Lessure, MD
Joseph Lindner, Jr., MD
Joseph D. Massoud, MD
John W. McConnell, MD
Richard B. Mulvey, MD
Hisayo Nakai, MD
Jacques M. O'Hara, MD
Kenneth E. Owen, MD
Harry C. Pappas, MD
Arthur A. Pasterczyk, MD
John A. Powell, MD
Joseph L. Rauh, MD
James B. Robertson, MD
Walter H. Roehll, Jr., MD
William L. Rohrberg
Harold Sandler, MD
Harold R. Schumacher, MD
Carl M. Sedacca, MD
Theodore K. Selkirk, Jr., MD
Denman Shaw, MD
Glenn R. Shaw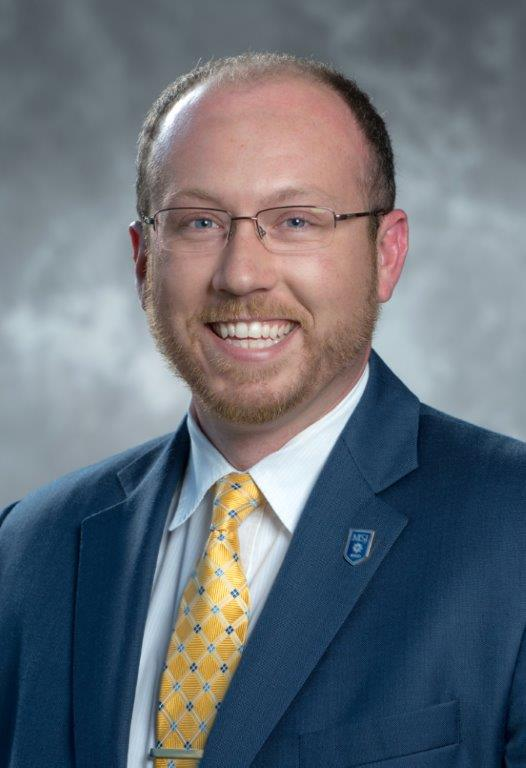 Mark Osborne
Program Director of Alumni & Donor Experience, College of Arts and Sciences